LENOX — Now under new ownership, the former Cafe Lucia is being rebranded as Cookout, a cantina style tapas eatery with expanded seasonal outdoor dining, although it will be open year-round.
The Church Street establishment, formerly home to a landmark downtown restaurant offering gourmet Italian cuisine, was purchased last month by cryptocurrency tycoon Ryan Salame, 28, the Sandisfield native who now owns six downtown commercial sites for his dining ventures.
"We're looking forward to opening another restaurant and keeping downtown Lenox vibrant," said Jeffrey Lynch, Salame's local attorney, during a meeting last week with the Lenox Select Board. He said additional renovation plans for the property will be presented in the coming months.
Cookout will be managed by Jane Blanchard, a local restaurant industry veteran who also oversees Firefly Gastropub, acquired by Salame last year.
"We're going to have a long winter of renovations," Blanchard said, starting with an interior revamp. She recently turned over management of the Olde Heritage Tavern, acquired by Salame last spring in a $1.5 million real estate deal, to Becky Piccolo.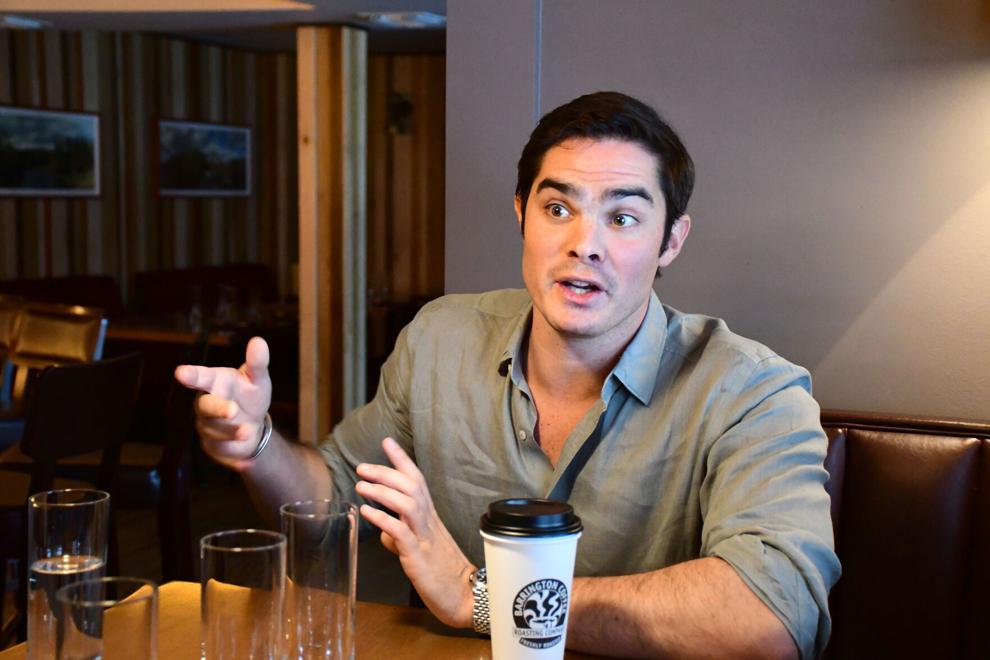 According to documents on file at the Berkshire Middle Registry of Deeds in Pittsfield, North Sandy Brook LLC, Salame's real estate company, acquired former Lucia site for $1,250,000 last month from Nadine E. Atalla, the business partner and wife of the late Jim Lucie, who opened the restaurant in 1983.
Lynch appeared before the Select Board to seek transfer of the restaurant's all-alcoholic license to West Marble Table Inc., a separate company formed by Salame to operate the business. The board unanimously approved the application, now in the hands of the state's Alcoholic Beverages Control Commission.
Under the license, the property currently has bar seating for 12, indoor tables for 45 diners and seats for an additional 45 patrons outdoors.
In addition to Firefly, the Olde Heritage, the former Cafe Lucia and its adjacent building, Salame has purchased The Scoop, an ice cream parlor and sweet shop to be expanded in the near future and renamed Sweet Dreams, and a restaurant site on Franklin Street, once the home of Lenox Pizza House, to be reopened as an eatery with details to be announced.
"There's a lot of potential there," Salame said recently, referring to Cafe Lucia in a wide-ranging Eagle interview about his multiple acquisitions in downtown Lenox. He has invested a total of about $5 million into downtown Lenox properties.
Based in the Bahamas, Salame is CEO of FTX Digital Markets, a subsidiary of the global cryptocurrency exchange FTX.com.
He decided to purchase Cafe Lucia after meeting with co-owner Atalla last spring as Lucie's health declined. He died June 13.
Outdoor dining during the warm-weather months will be expanded since Salame also acquired the adjacent house on Tucker Street, zoned commercial and formerly owned by Atalla. That property, acquired by Salame for $300,000, has additional space for al fresco service and will also house his new catering venture.
"Cafe Lucia was really Jim and Nadine's vision, and it would be hard for me to push that forward," Salame pointed out before the real estate transaction closed on Dec. 7.