DALTON — Branches School of the Berkshires recently became the newest member of the Massachusetts Association of Approved Special Education Schools.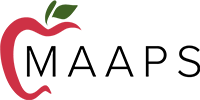 The school serves children with autism aged 3 to 16 utilizing strategies of applied behavior analysis that closely engage parents in their children's education, focus on increasing students' verbal, social, academic and daily living skills, and emphasize positive approaches to managing behavioral issues. Branches operates as a 501(c)(3) nonprofit, charitable organization.
Branches, which is located at 514 Main St., received its certification from the state association in May 2022 with an authorized student body of up to 12. It currently has seven students, served by seven staff and three visiting therapists, and plans to expand in the future.
The association represents state-approved private schools that, through public-private partnerships with city, town and regional school districts, provide special education for more than 7,000 students with special education needs.