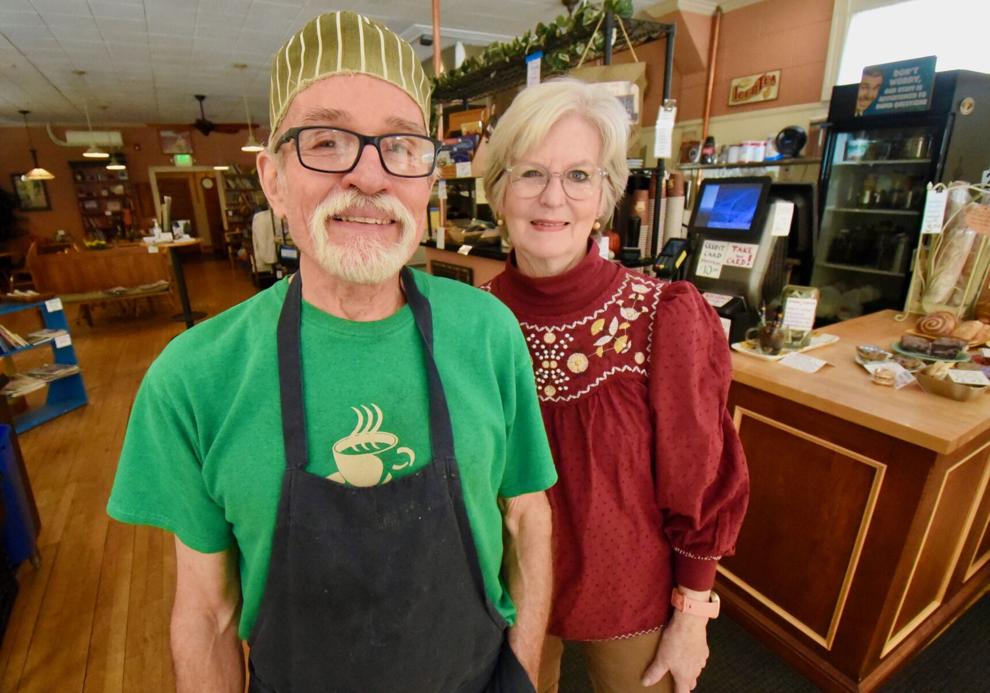 NORTH ADAMS — You might want to sit down for this: Brewhaha, the charming breakfast and lunch café on West Main Street in North Adams, is closing down on Monday, Oct. 31, unless it can find a buyer for the business.
According to owners Barry and Nancy Garton, it's time to retire.
"The owners are cooked and well done," Barry Garton said.
He's not kidding around. The two have been operating eateries since they restored and opened the Miss Adams Diner in 1989.
Sensing opportunity when Mass MoCA opened, the Gartons launched a new, upscale breakfast café named Brewhaha in 2000 on Marshall Street, across from the museum. It quickly grew a wide range of happy customers among both residents and visitors.
In 2006, Barry Garton went ahead and bought the West End Market building at a foreclosure auction in 2006.
"For some reason my hand went up," Barry Garton said, chuckling. "I didn't know what the heck I was doing."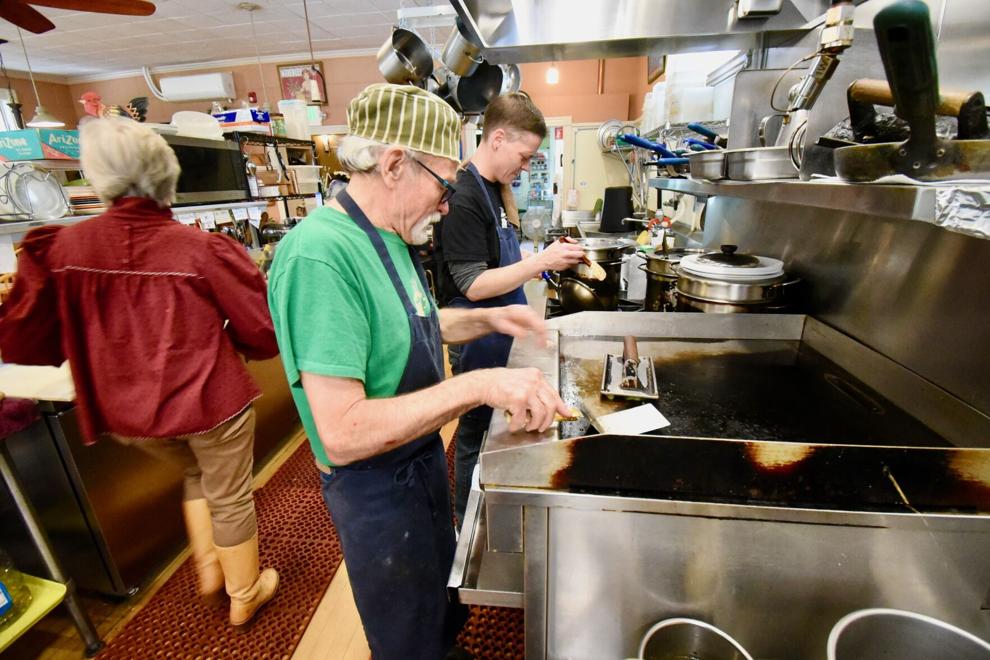 Over the next 12 years, in between cooking and operating the existing space, he worked on renovating the former corner grocery into a upscale café with much more space.
They finally moved the business into their new digs in 2018 and put it up for sale about a month later because, as Barry Garton put it, "We're not getting any younger."
The couple is in their 70s.
Nevertheless, they launched business in the new location and most of their customers came with them. It was not unusual to see lines out the door on busy weekends in the summer seasons, until the pandemic took hold.
After the months of mandated shutdown in the beginning of the pandemic, they began serving meals to go, and slowly ramped up when people were permitted to mingle again in June 2021.
"Somehow we got through it alright," Nancy Garton said.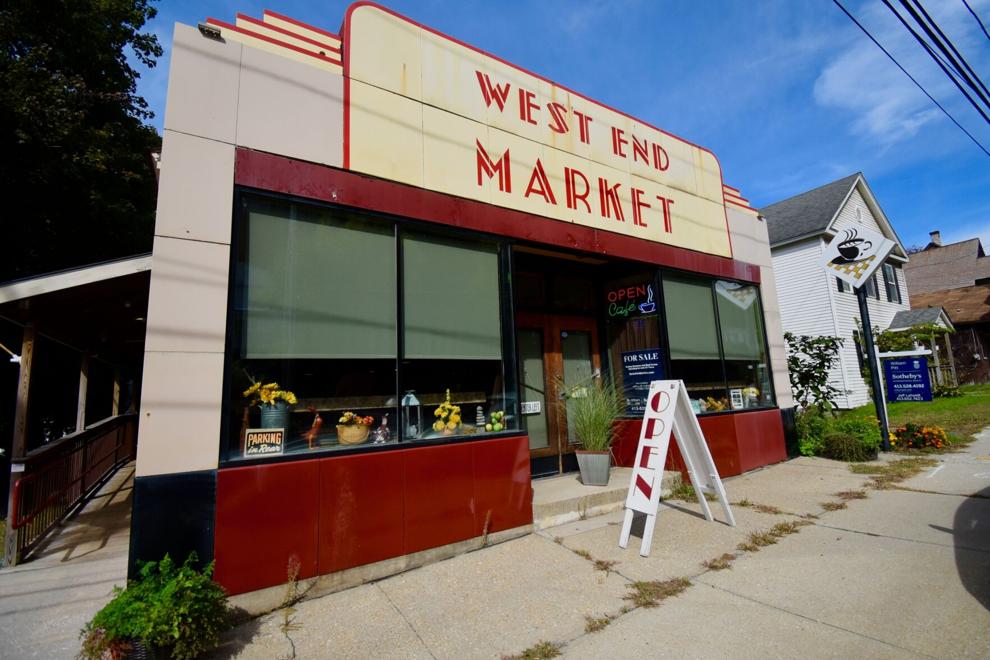 The restaurant is decorated like a study or family room. Posters, shelves full of books, knickknacks and flowers, a bulletin board, and throughout the hours and the years, of doing business, smooth jazz could be heard in the background.
"When I'm here, it feels like I'm in my living room," Nancy Garton said.
The menu, a creative mix of veggies, fruits, pastries, breads and breakfast items were served with plenty of coffee and tea to wash it down.
The work on the building resulted in a structure specifically designed and wired to serve as a restaurant.
"Surprisingly, no one has yet to take advantage of a terrific turnkey opportunity," Barry Garton said. "We'd be thrilled to pass along our recipes, procedures and talented staff of three to a new owner/operator."
It is a bittersweet prospect, Nancy Garton said, noting that they have had longtime customers bring their kids in, with those kids returning years later grown-up with children of their own. She affectionately calls them "Brewbabies."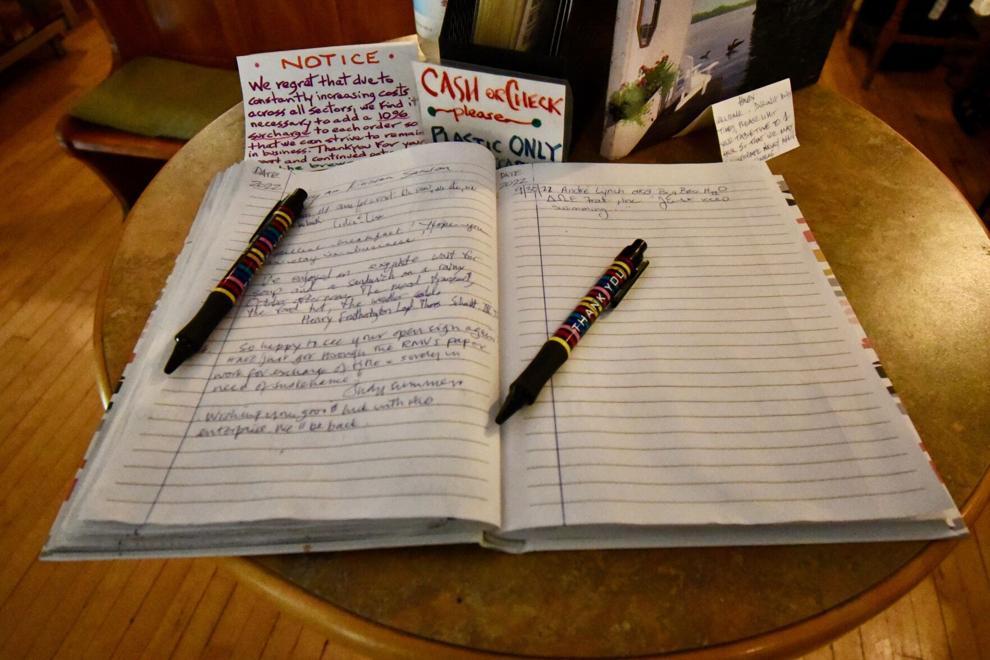 They also have annual visitors who regularly seek them out during their visits, she added.
If nobody is interested in buying the place, Brewhaha will seek out other restaurants to make an offer on the kitchen equipment and other supplies after the closing "in order to clear out the building," Barry Garton said.
They will be open for a little while after the official closing to sell out the remainder of the coffee and food supplies, he added.