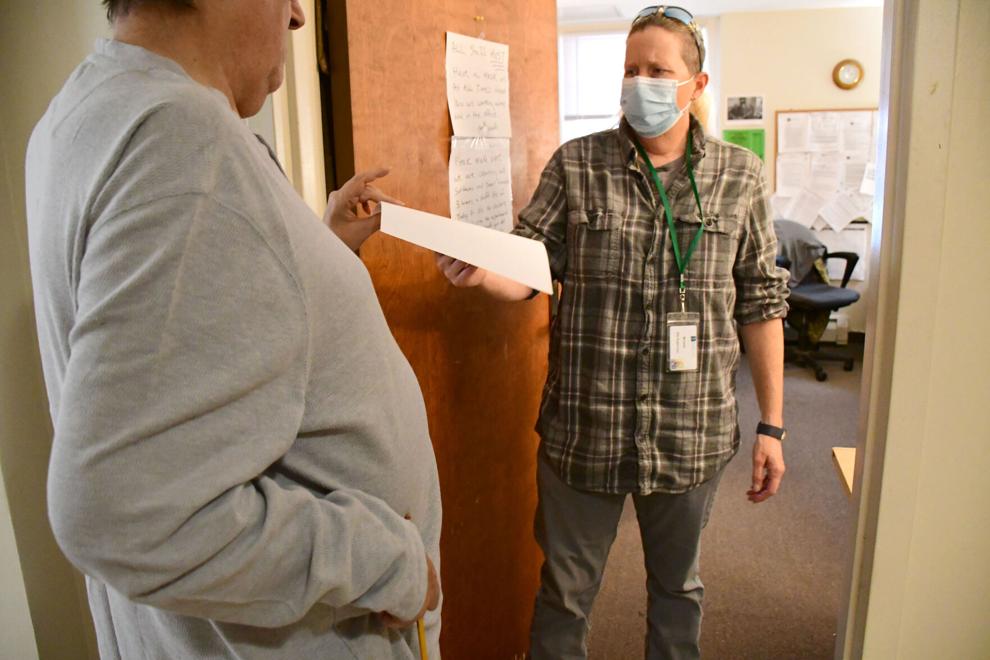 PITTSFIELD — Before the pandemic, if you called The Brien Center as an outpatient and said you or a child wanted help coping with a problem, you might have waited for an appointment.
But, not for three months. And you would not have been asked to wait six months, as can be the case today.
The Brien Center is Berkshire County's largest provider of services for people struggling with a range of behavioral health problems, as well as addiction. How many people? Lots. Typically, Brien helps 10,000 people a year, among them, 4,000 children.
What's the jobs angle to this?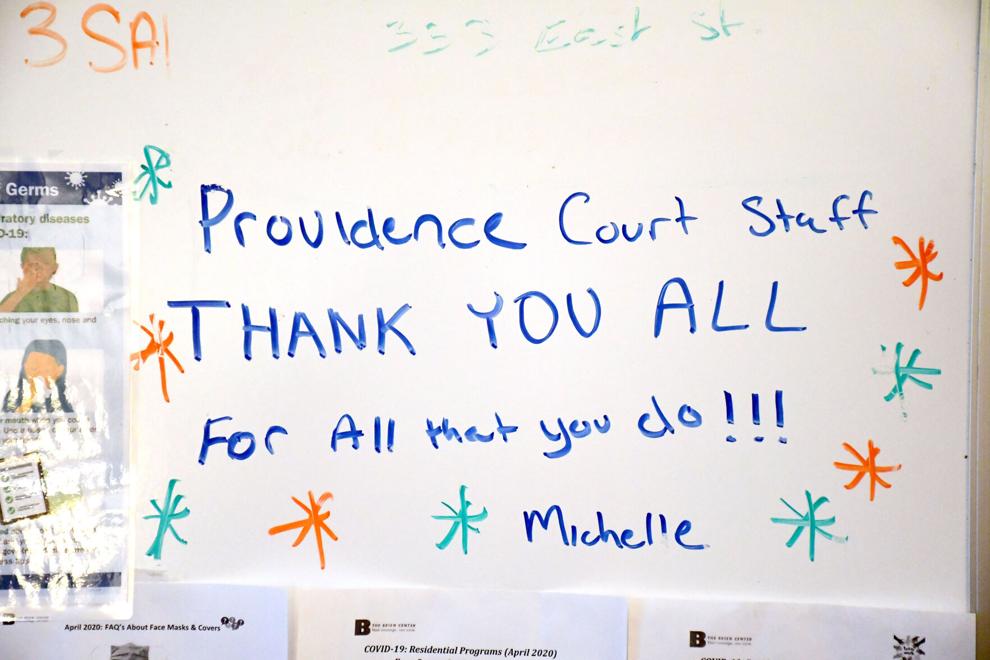 Brien had 500 employees before the coronavirus pandemic. It has about 400 now, and not because it has been "right-sized," as the bean-counting management consultants like to say. Brien is severely shorthanded. Like other human service agencies in the county, it's doing all it can to hire staff and keep burned-out employees from bailing.
Late last month, the center sent a representative to a human services job fair in North Adams run by the Northern Berkshire Community Coalition. Two people came, Lois Hobbs, Brien's director of human resources, told me. It gets worse. Of those two, one was looking for a job in retail. Another wanted to be a housekeeper.
"This workforce crisis is the worst that I have ever seen in my professional career," M. Christine Macbeth, Brien's executive director, told me. "First on everyone's mind is the workforce crisis."
It's not just Brien. As we reported earlier in Project Paycheck, human services agencies are especially hard up for help. When I peeked in on a virtual job fair last month, the region's human service biggies were all there, looking to fill more than 100 jobs.
ServiceNet was recruiting for 33 positions, some of them with multiple openings. Elder Services of Berkshire County had 14 jobs to fill. Berkshire County Arc and BFAIR (that stands for Berkshire Family & Individual Resources), both had 14 openings as well. Berkshire Service Group went them one better. It posted to job-seekers that it had 15 openings for direct care workers; the agency offers residential care for people with intellectual and developmental disabilities.
"Human services" is one of those terms that slides by without leaving much of an impression, except when you stop to think about it — and consider where we'd be without it: in a place where our neighbors, friends and family members can't get help they need to overcome mental health problems that can strike anyone, anywhere.
I drove over to Brien's administrative building on Fenn Street and sat across a conference table from Macbeth and Hobbs. The building is the former rectory for Our Lady of Mount Carmel, which closed more than a decade ago. Instead of housing priests tending to spiritual needs, Brien leaders guide the real-world work of staff in two dozen locations.
I asked how they cope with not having enough people to provide care.
"You triage the highest needs," Hobbs told me.
People in crisis get help first. "They get on a plan immediately," Macbeth said.
"We try to meet the need somehow," Hobbs added. During the pandemic, those needs grew more intense — and there is a medical term for that. "The acuity of the needs has increased intensely," she said.
But, lots of others wait. This is the hand a staffing gap has dealt to Brien and organizations like it. Some clients opted, in the pandemic's first year, to meet counselors through remote telehealth sessions. That continues. Those who desperately needed face-to-face help were screened in to see a member of Brien's crisis team.
"That human connection makes a big difference," Macbeth said.
A few days later, Macbeth helped clear the way for The Eagle's Gillian Jones, a visual journalist, to visit a few of Brien's direct-care locations. Her photos capture "human service" on the front line.
Macbeth would like to hire more of these people, but for now, she is proud of how her existing staff, like these folks in Gillian's photos, worked to provide care, sticking with jobs that haven't seen pay increases for years.
"They've made it work from day one," Macbeth told me. "They genuinely care. It's certainly not the salary that's attracting them at this point."
Hobbs had a thought on that. "Bottom line, people want to make a difference. You can do that here. You can see the results of your work. You see people get better."
How did Brien come to lose one-fifth of its staff during the pandemic?
Some people retired on schedule. Others retired early. Some clinicians providing counseling through telehealth opted to take that to the private market. Others, pandemic strain bearing down, simply had enough.
"I had people who just left the field," Macbeth said. Interestingly, that tended to be people working at home. She thinks they found time, with routines broken, to rethink their work lives.
On the pay front, things might finally be looking up.
Recently, I forced myself to read through 165 pages of a bill laying out how the Massachusetts Legislature plans to spend nearly $4 billion in federal money (I'm talking about the American Rescue Plan Act that became law last spring.) You know the Mario Cuomo quote about how politicians campaign in poetry and govern in prose? Well, this bit of governing reads like an endless letter to Santa.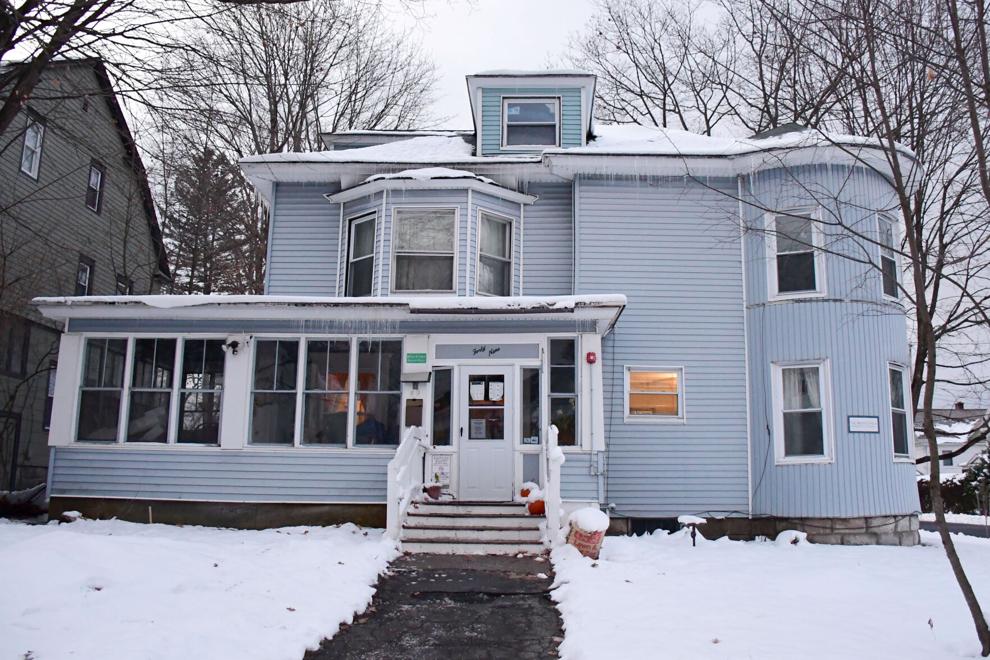 There, on line 361 (out of 3,588!), I found some of the good news Macbeth had mentioned. The bill allocates $16.5 million statewide to help human services agencies — and their workers. Macbeth's early take is that the money will provide a 10 percent increase in the rates paid to Brien and others that hold state contracts. She hopes to use the extra money to retain staff. Separately, the legislation provides payments to essential workers who meet income eligibility rules.
And on the horizon: an entirely different way of paying people in this field. Macbeth has been outspoken about what's not fair in how the state pays Brien. For instance, people who provide the same clinical service in an acute care hospital earn 18 percent more, according to a 2019 Gallagher Survey.
"The model has to change to meet the urgency of the need out there," Macbeth said from across the conference table, as dusk came on.
Open notebook: A coda on paralegals
Recently, I wrote about a Pittsfield law firm's struggle to fill open positions for paralegals. A few days later, an attorney with another local firm emailed me about that dispatch while I was vacuuming up glass from a broken mirror at home.
Are you thinking: Broken mirror = bad luck?
No? OK.
He asked why I hadn't provided more evidence supporting the story's central finding: that law firms struggle to recruit paralegals. Two members of the Pittsfield firm described in the dispatch told me that was the case, but he had a point. An "open notebook" series like this doesn't excuse me from doing the thing that defines journalism: verifying information.
So, I did some more checking. The previous two weekly job lists put out by the MassHire Berkshire Career Center include openings for paralegals. (And a dizzying array of jobs, period. These lists run to 25 pages, single-spaced.)
Some of the biggest firms list openings on their websites. Cain Hibbard & Myer, of Pittsfield and Hudson, N.Y., is looking for a paralegal for its business and banking/real estate work, as well as a legal assistant.
Cohen Kinne Valicenti Cook, in Pittsfield, is looking for a paralegal for its real estate practice, as well as associates (that is, actual lawyers) in its real estate and land use planning area and for the firm's litigation practice. On the paralegal job, the firm says this on its "Careers" section, echoing what lawyers said in our account: "Prior paralegal or law office experience is a plus but not necessary. For the right candidate, this position offers tremendous growth and advancement opportunities."
In the public sector, the Berkshire District Attorney's Office is looking for a paralegal to work with its assistant district attorneys and other staff to get cases ready for trial.
I also found a listing for a "Paralegal II" post not with a law firm, but with Guardian Life Insurance Co. in Pittsfield, working, naturally, in its law department. Even Lenco Industries, the Pittsfield company that makes armored vehicles, is looking for a paralegal in its contracts department.
A note to other Berkshire County law firms: If you have an opening for support staff, I'd be happy, for the sake of fairness, to mention it here.