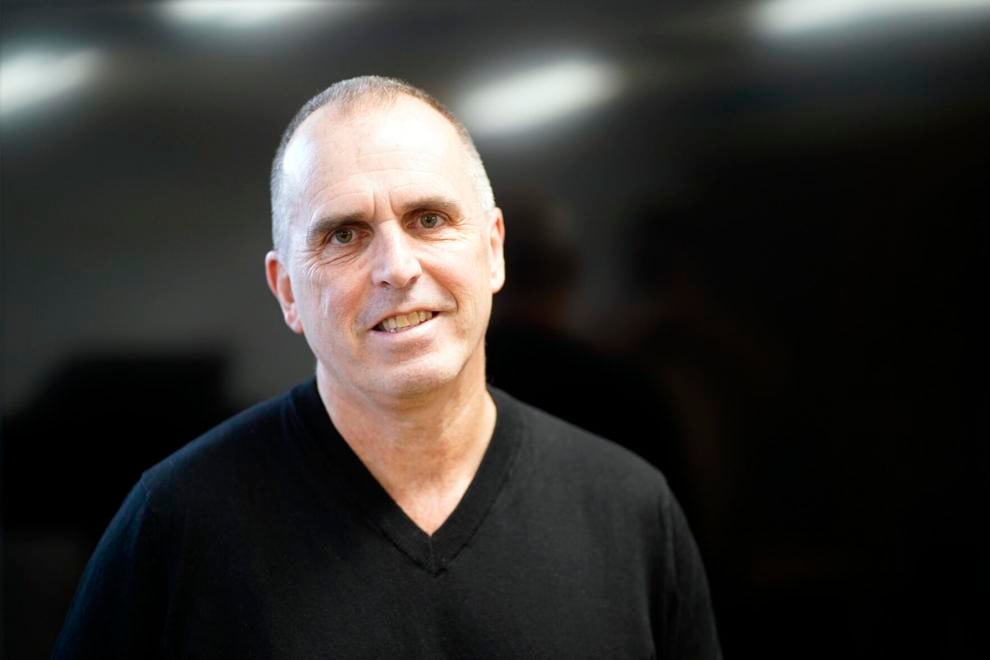 PITTSFIELD — At first glance, the head of the Berkshire's largest organization providing services to homeless veterans doesn't seem a good fit.
Bruce Buckley didn't serve in the armed forces. He doesn't come from a military family. His professional background is in accounting.
But in this case, first impressions are deceiving. Buckley has been at Soldier On for 20 years, first as CFO, and beginning in 2016, as CEO.
That's given him an appreciation and understanding for the issues that veterans face. Founded in Leeds but now based in Pittsfield, Soldier On provides transitional and permanent housing for previously homeless veterans and services that help them to re-enter society. Buckley refers to the nonprofit's mission as his "passion."
We spoke with Buckley recently about how he became involved with Soldier On, why homelessness effects so many veterans, and what his organization is trying to accomplish.
Q: How did you end up working for Soldier On?
A: I'm a CPA and by my original life is how I got here. I had other clients, then I just did this with multiple clients when Jack Downing (who brought Soldier On to Pittsfield in 2001) took over. In 2002 I came on board. I grew with the agency. We had tried a couple of other CEOs and (they) didn't work out for one reason or another. As Jack was trying to prepare for the transition (Downing now serves as president) and then finally I just said, "I can do it. Let me do it. I know the agency inside and out."
It was certainly never a plan, but it's the way life presents itself. My mother worked at the Massachusetts Rehab Commission most of her working career. My father was a schoolteacher. That's my roots to some degree; humans and human services. That's where I'm at. That's what I do at the end of the day.
Q: What attracted you to Soldier On?
A: I knew Jack. I had helped him with some other businesses that he used to own. He said, "Can you help me, and I said sure." I didn't know what the heck Soldier On was at that time. My relationship with Jack was to give him a hand and help him stabilize his new venture. Then it really just became a passion.
Q: A passion?
A: I think passion is a real personal commitment to what you're doing. Not that I know every single veteran, but I know a lot of them in our program. It's a passion for them as human beings to make sure that their life is better. If you can do anything to help them do that, that's what gets you going.
It's about the men and women that we serve. That gets me out of bed in the morning.
Q: Were you active in veterans affairs before joining Soldier On, or did you know a lot of veterans before?
A: Zero, really. Realistically, nothing other than some of my friends served. I never served. When I got out of high school in 1977 (Buckley grew up in Dalton), joining the military was the last option in my brain of what I was going to do. I don't really come from that. It's not a family thing. I think my father was in the ROTC in the '50s, but it wasn't really in my world, personally.
Q: What has working at Soldier On taught you about veterans?
A: My appreciation for each and every veteran that has ever served in the military is very acute and it goes back to the Revolutionary War now. My understanding is that a lot of people, a lot of young people, have died to allow me the opportunity to get to live the life I live every day. It's very personal now at this point in my life to be aware that there are people who raise their hand and step forward. Many died and many lives were scarred dramatically in order for us to do everything we get to do in this country every day and I don't forget that.
Q: Homelessness is an issue at all levels of society now, but it's extremely prevalent among veterans. Why is that so?
A: This is speaking specific to the veterans that we work with. First of all, you've got a lot of individuals who join the military to get out of a less-than-ideal situation. A family that's really disjointed, somebody that's never been well supported where college was not an option, they join the military. Sometimes it's a way to not go to jail. Sometimes it's a way to get out of a real bad situation with your family. Whatever the situations are, that's a group.
Q: What are the other factors?
A: The military, for all the good that it does do and provides ... it's institutional living. If you've never learned to live independently or weren't on that track growing up then you're really institutionalized. Your meals are given to you. Your rent's taken care of. Your clothes are accounted for. You really don't learn any life skills in the military. When you get out of the military — you can talk to a lot of the men and women — they started using drugs in the military. So they started their issues in the military.
I'm sure you're probably aware that for men as well as women certain schizophrenias and mental health issues come about in your late teens or early 20s. So you have people who join and then they have these issues in the military. They get thrown out or they're not able to complete it and they get out in a crisis situation. The women that we've had in our program, many have joined the military because they've had sexual trauma in their life prior to joining the military in their household or wherever. And if you've been homeless or lived out on the street, you've been taken advantage of. We see that a lot with the women who come into our programs. Independent living isn't something you're born with.
We do financial literacy now. That's a pretty big program to raise credit scores and understand credit scores. They get out of the military and they make bad financial decisions because they don't have that knowledge and that's a good reason to be homeless. It's a hodgepodge of factors, but there's a consistency in what we see.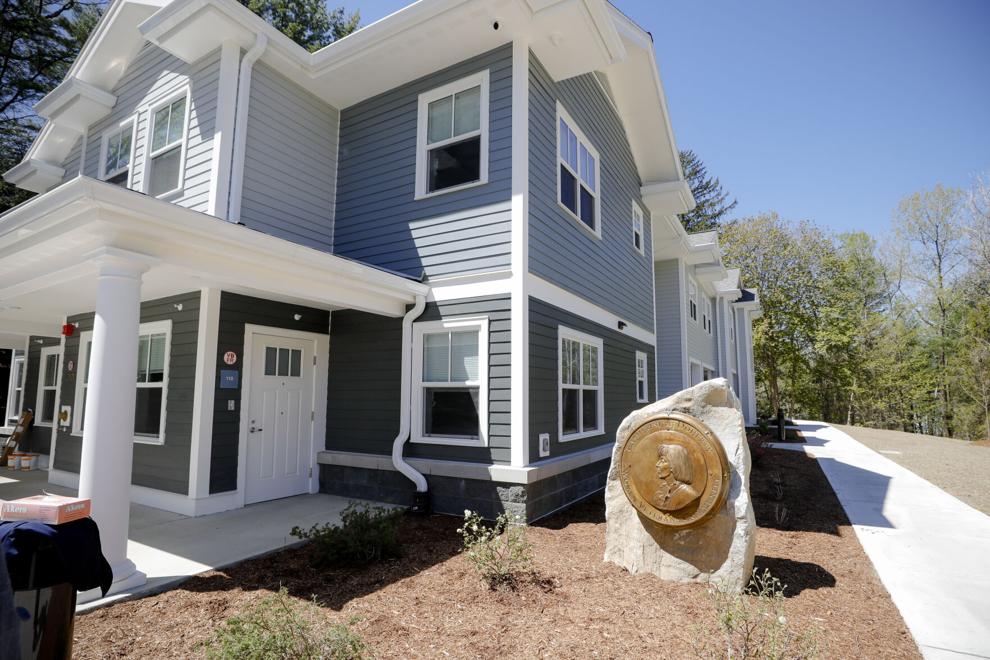 Q: How does Soldier On try to correct these issues?
A: This is where I could talk for nine years and I won't put through that. We do the obvious: food, shelter, get you off the streets. We have a a case manager who works with each veteran individually. We have a transportation system that now has 15 vehicles based at the Intermodal Center in Pittsfield. We have a financial wellness program that's run by Freddie Mac. We have two full-time attorneys who work with the veterans at no cost to the veterans. We have a full-time wellness director.
The biggest thing we do that I haven't even mentioned is a program called SSVF (Supportive Services for Veteran Families). We've got about 100 employees in those regions that do SSVF. We're funded by the VA. We can pay rent, utilities, child care costs and auto repairs. If you're homeless we can help you find an apartment and get into permanent housing and then we'll work with you to attach you to the benefits and the services you need to move forward.
Our bar is to treat individuals with caring, respect and integrity and to hold ourselves to the same standard. That is somewhat woven into the culture here.
Q: I've read that 92 percent of the veterans who move into permanent housing at Soldier On never leave.
A: They do. A lot of them don't necessarily have a home that they feel is home or they're not eligible to get into a veterans cemetery. So we started putting up columbariums (structures that hold the ashes of the deceased). That 92 percent includes those who die here.