LEE — Less than a year after rebranding the menu and renaming their restaurant, the longtime owners of Cafe Triskele on Main Street have sold the eatery to two veteran chefs from the Washington, D.C. area, one of whom once worked at the White House.
Franck Tessier and Rachel Portnoy, who had owned what was formerly known as Chez Nous since 2005, sold the eatery to Gilbert and Rebecca Clerget for $600,000, according to documents filed at the Middle Berkshire Registry of Deeds in Pittsfield. The Clergets, a married couple who own the restaurant through a family nominee trust, according to registry documents, have also obtained a mortgage on the property with Lee Bank.
Gilbert Clerget holds a degree in the culinary arts from the Culinary Institute Espace Lenoir in France. He has been working in the United States since 1996, and has served as an executive chef at four separate entities in the Washington area since 2015, according to his LinkedIn page.
Rebecca Clerget, a graduate of the Culinary Institute of America, is a pastry chef who has worked at several high-end restaurants and luxury hotels, including at the White House from 2008 to 2015, according to an online biography and her LinkedIn page.
"It was challenging in it's own way because of the space," Clerget said, "but it was amazing to walk the halls of the White House."
Cafe Triskele is currently closed until Tuesday, but Clerget said the couple have no plans to change the restaurant's cuisine and intend to run it in the same manner that Portnoy and Tessier did.
"When we came here first we saw how much hard work they had invested in the restaurant in the last 17 years," Clerget said. "So we're really just going to try and shepherd the restaurant through the next chapter. The vision will stay the same."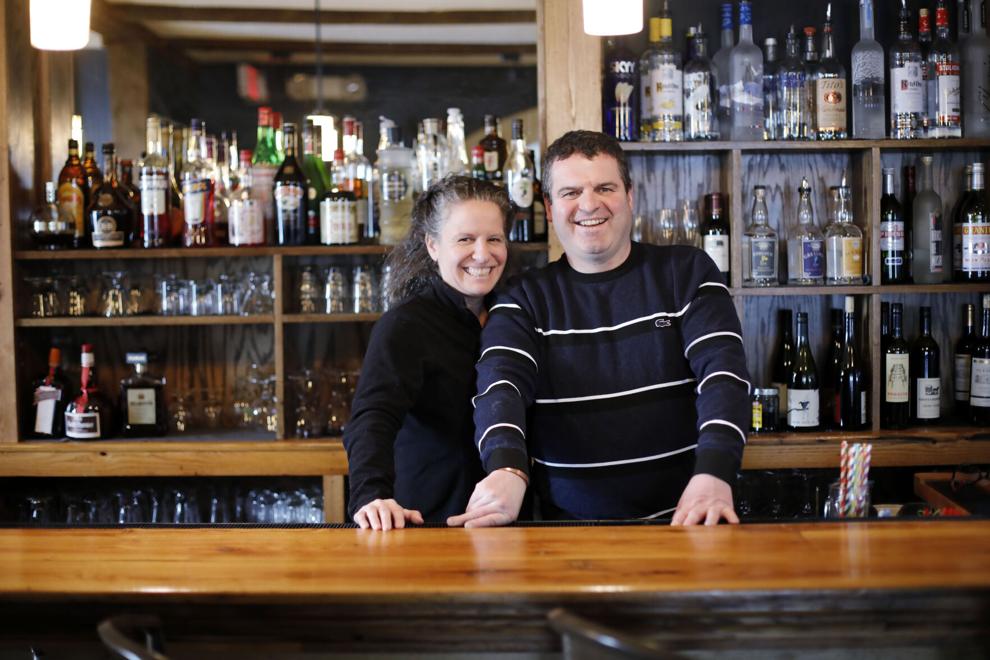 Tessier, also a French-trained chef, and Portnoy, a pastry chef, changed the name of their restaurant from Chez Nous to Cafe Triskele, and added more take out items to the menu in April when they resumed in-person dining following the COVID-19 pandemic. They had been trying to sell the restaurant for some time, but Portnoy said the name change was not done to accelerate that process.
"We've been on the market for four years," she said, "and the perfect buyer showed up now.
"We knew that if we were going to sell it it would be with or without that change," she added.
The name Chez Nous, which means "the place where we live" in English, turned off some people who didn't realize the eatery served more casual fare like burgers, Portnoy said. Even with the name Chez Nous, "we were successful because of that," she said.
But the name change has led to an influx of new customers.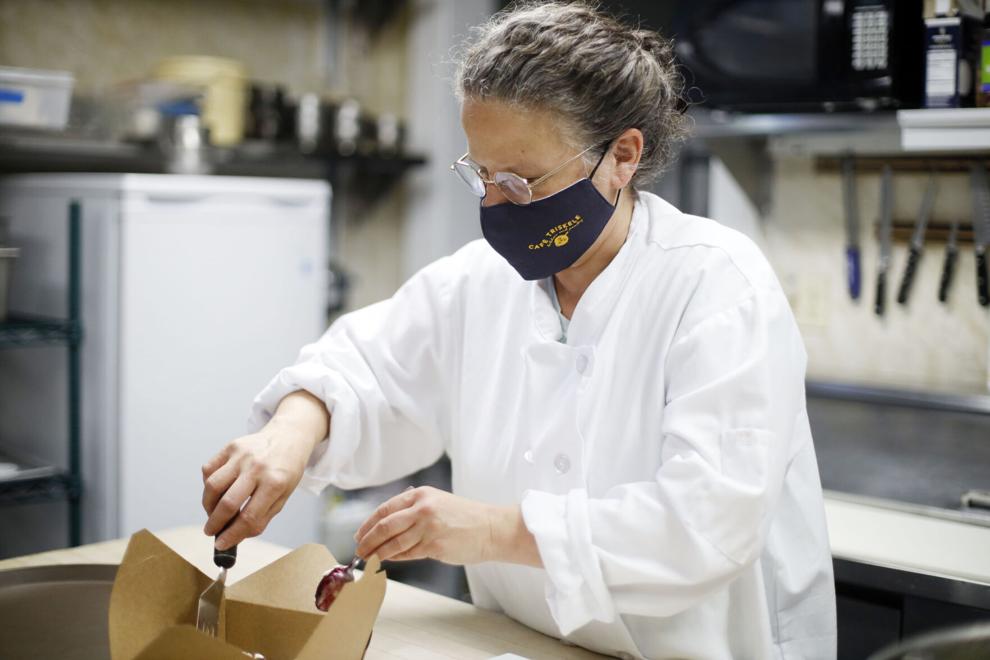 "We've done fabulously since we changed," Portnoy said. "We have so many new customers. We have to think some of them came because we didn't have the name Chez Nous anymore. ... But with or without a buyer, this was something that I felt we really needed to do."
Portnoy, a pastry chef who is originally from Connecticut, said the Clergets learned that Cafe Triskele was on the market through a former colleague of hers who had worked with the new owners in Washington.
"They had been looking to move to a more family-friendly area," she said.
Portney and Tessier purchased the restaurant, which was formerly named From Ketchup to Caviar, for $445,000 in March 2005. They have no immediate plans now that they have sold the restaurant.
"Right now, we're laying low because I had a bakery for three years before we had the restaurant," she said. "We'll see what opportunities come up.
"We won't do another restaurant, but we are exploring ways for me to continue baking and for Franck to continue his charcuterie," Portnoy said. "If we were going to have a restaurant we would have kept the one we had. It was a wonderful restaurant and the building was very good for us.
"It exceeded our expectations in every way," she said.