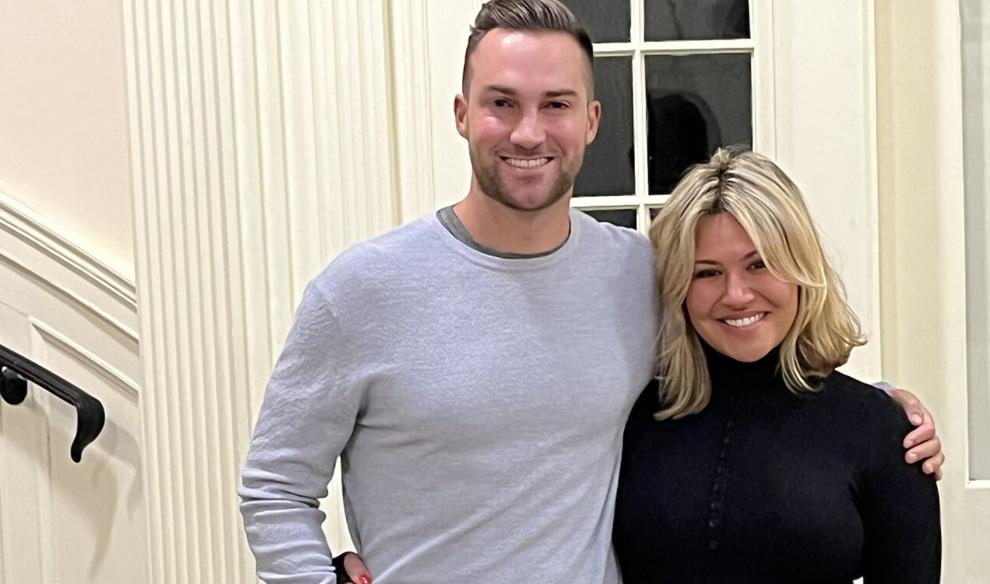 LENOX — The third time may be the charm.
The new owners of the former Candlelight Inn, which closed in 2004 and became a private residence, intend to reopen the historic property as a 40- to 60-seat full-service restaurant, bar and boutique hotel with seven guest rooms.
It's the third effort in the past four years to revive the once-popular destination, which had a strong local following for its ambiance, food and pub.
Bryan and Kelly Binder, who have been living part-time in the 35 Walker St. property since buying it for $907,000 in November 2020, aim to restore the property as a commercial venture. They hope to open next summer.
The Zoning Board of Appeals swiftly granted a special permit for the project Wednesday night, with all five members voicing enthusiasm for the project.
The Binders plan to rename it The Doctor Sax House after the improvisational, "spontaneous prose" novel by Beat Generation pioneer Jack Kerouac, published in 1959.
The year-round business plan includes long hours, from 8 a.m. to as late as 1 a.m., for the restaurant, with open porch dining in season augmenting the indoor seating. The couple will be applying for an all-alcohol and entertainment license from the Select Board.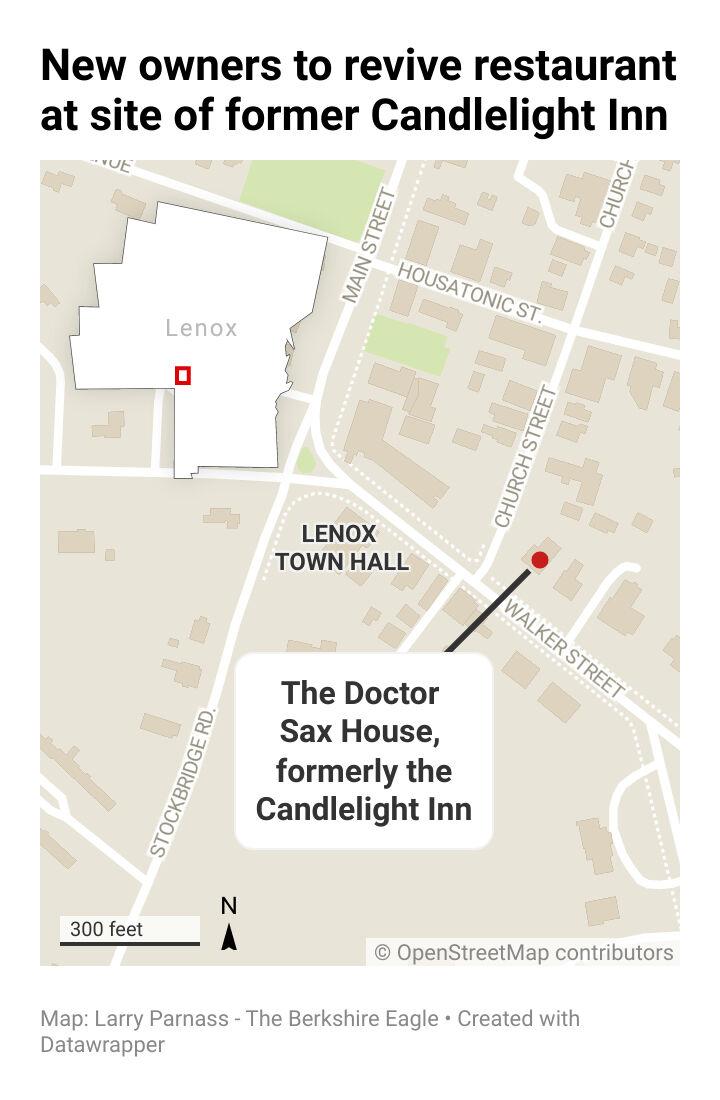 "We'd like to think we'd be restoring what once was a landmark in the town and bring it back," said Bryan Binder. A year-round team of 10 to 15 staffers is anticipated for the inn, with more employees once the restaurant is up and running, Kelly Binder said.
In February 2020, a Pittsfield couple sought to buy the landmark 1885 Colonial Revival building in the center of town to reopen it as a bed-and-breakfast. Despite zoning board approval, the deal fell through after the COVID-19 pandemic erupted a month later. A 2018 effort to revive the inn had been sidelined by the ZBA.
Before it was opened in 1977 by Jimmy and Lynne DeMayo as the Candelight Inn, the centrally located house at Walker and Church streets was the home of the Toby Jug restaurant and, earlier, Chef Karl's, which began in 1949.
The 7,500-square-foot property sits on just under 0.6 acres and includes a three-bay carriage house, used as a garage, in a commercial zone, part of the downtown historic district.
Ahead of their 5-0 approval of a special permit petition, zoning board members heard Jeffrey Lynch of Lynch Scrimo Attorneys in Lenox point out that the Binders seek a consistent following to operate on a full-time schedule.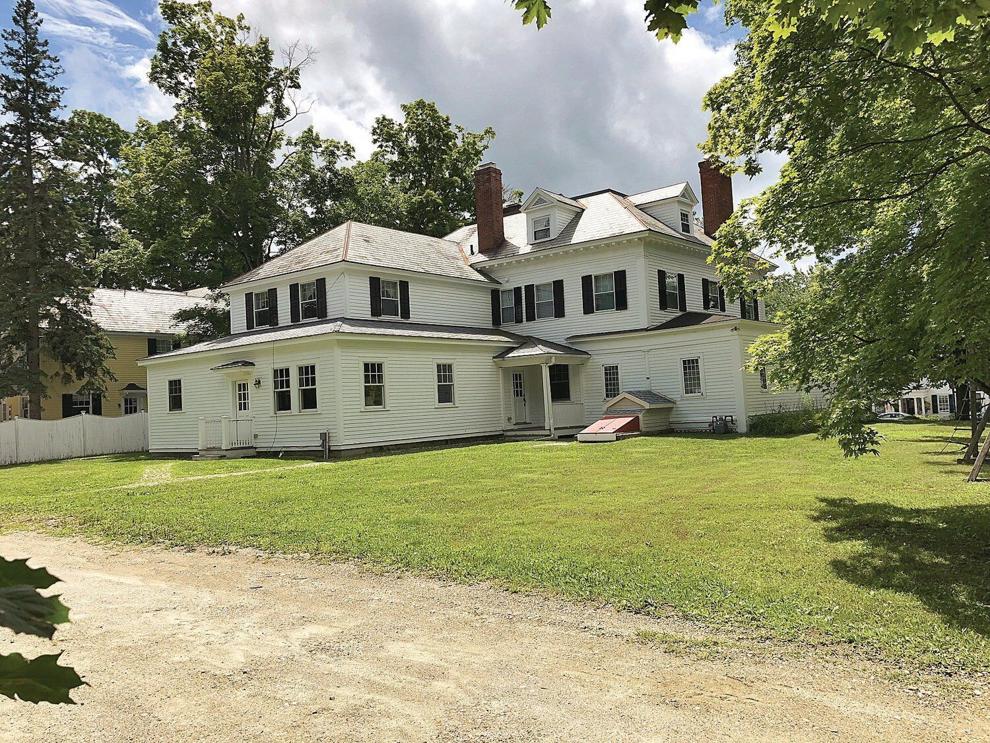 "This would be beneficial for them business-wise but also for the town," Lynch said, describing early-stage planning. "There are some notable gaps in options during lunch time, especially during the shoulder season and the off-season."
No outdoor amplified music performances would be presented after 11 p.m., he said.
The existing carriage house would accommodate a retail boutique, also operated by the Binders' company, Doctor Sax LLC.
Landscape architect Rob Akroyd of Greylock Design displayed an illustration depicting an outdoor terrace space and a fireplace for customers.
He acknowledged that there is no on-site parking except for two spaces reserved for handicapped guests. Valet parking, utilizing nearby public spaces behind Town Hall, is under discussion, as well as off-site possibilities such as at Shakespeare & Company.
Principal architect Robert E. Harrison of Berkshire Design and Bradley Architects is expected to handle interior alterations. There will be no exterior addition to the building, Lynch noted, so the project is exempt from any town-imposed parking and loading requirements.
ZBA member Albert Harper, citing tight parking downtown, urged adoption of valet parking, since he predicted "this is going to be a popular spot, and there's not enough street parking to accommodate another 60 people at a restaurant."
He urged the Binders to "use your creativity to come up with a solution that works for you and works for the rest of the town."
"Encouraging development like this is exactly the direction I want to see Lenox go in," ZBA member and downtown resident Kimberly Duval said. "This is probably the most exciting project I've seen since I've served on a bunch of different boards in town. I couldn't be happier with this petition. I hope you know what you're getting into, that the expectations are high that you're going to complete this project the way you've positioned it."
"I think it's a wonderful project," ZBA Chairman Robert Fuster, Jr., said, citing fond memories of the Candlelight Inn during its heyday. "It's been heartbreaking seeing the building sitting there, empty."
Harper said he was impressed by the applicants, calling them "nice young people who are willing to invest in Lenox and make it a better place to be. I'm looking forward to seeing a great commercial success."
Kelly Binder, a native of Collingwood, N.J., is an entrepreneur, technologist and philanthropist. Her last role was as Chief Solutions Officer at Unite Us, a technology company that builds coordinated care networks of health and social service providers. She oversaw all human resources, IT, data products, and operations. Previously, she worked with the U.S. Department of Justice and the Department of Defense on large-scale software and with the Navy on combat system engineering initiatives.
Bryan Binder, born in Sayville, N.Y., is a founder of Jetty Rock Capital, a boutique investment advisory firm formed to focus on small businesses. Previously, he worked at the global private equity firm, Lone Star Funds and at the global investment bank Oppenheimer & Co.
The couple are part-time residents of East Hampton on Long Island, N.Y.