PITTSFIELD — VidMob, which provides video ad content for social media platforms, is expecting to almost double the 30 employees it has in Pittsfield, after closing on an additional $50 million in expansion capital from investors that include influential high-tech companies like Adobe and Shutterstock.
The engineering department of VidMob, which is based in New York City, is located on the top floor of the Crawford Square building on North Street. VidMob added seven employees to its Pittsfield operations last year, and expects to double the current number over the next 12 months. The company has 150 employees.
"A big part of the investment is going to go towards expanding the technology and data side of the business," said James Kupernik, VidMob's solutions architect and Lee native who heads the company's Pittsfield operations. "We will be significantly ramping up the hiring process as part of this investment.
"In the post-COVID world, what that means about how many bodies are going to be relocating to the Berkshires has yet to be determined," he said. "But, the home office for engineering will continue to be in Pittsfield."
When VidMob was founded in 2015, the company had only three employees in the Crawford Square building and occupied one second-floor suite. By 2019, the number of employees had expanded to 25, and VidMob occupied five suites and one additional room.
There is only so much room in Crawford Square, an office/retail complex, and Kupernik said he isn't sure if VidMob would have to move its engineering department elsewhere in the city if the staff doubles.
"I think it's too early to tell what those plans are going to look like," Kupernik said. "As with many businesses, we're still figuring out what the post-COVID world looks like. ... How that manifests itself to more people in that building has yet to be determined. We'll kind of cross that bridge once we get there."
VidMob also plans to use its new capital to support global expansion, new e-commerce initiatives, and ongoing investments into advanced technology and data science to help marketers maximize the value of creative advertising, according to a news release.
In six years of operation, VidMob has raised almost $100 million in three rounds of funding, and is valued at $290 million, according to The Wall Street Journal. VidMob had closed on $25 million during its second round of funding, in June 2019, which increased, to $45 million, the amount of capital the company had raised at that point.
"This latest round really speaks to the end of silos as it relates to how marketers think of creative and advertising," Kupernik said. "In the days of broadcast print and traditional TV, there was this idea that creative agencies created content and marketing agencies put money against that content. They were very siloed things. But, today, as digital continues to dominate, it no longer makes sense for those two entities, media planners and creative strategists, to operate independently."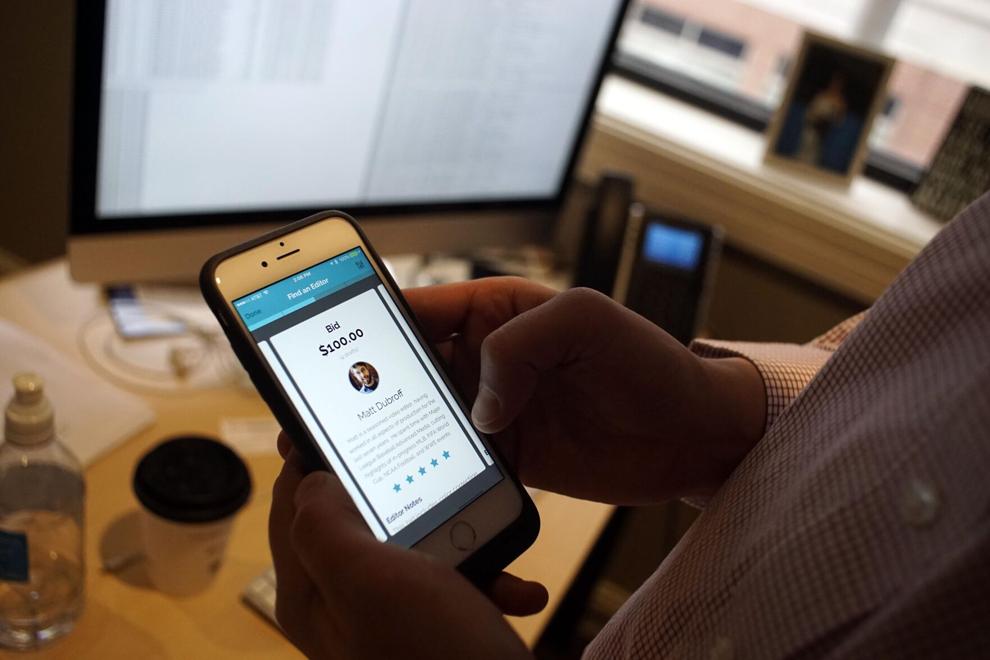 VidMob, a software company, began as a marketplace for video editors before it switched to its current operating strategy. The company's "Intelligent Creative" platform unifies creative and data and connects brands to a global network of content creators who are trained on continuously updated best practices for every digital media channel and next-generation ad format.
"Our platform is the enabler to bring those two sides of the house back together so everybody knows how creative works and how immediate actions can be taken," Kupernik said.
VidMob serves as the "creative partner" for all the major social media platforms: Facebook, Snapchat, Instagram, Twitter, Pinterest, Google/YouTube, LinkedIn and TikTok. TikTok joined last summer.
Among the new investors is Adobe, a global leader in digital creativity software, and Shutterstock, which is a leading global creative platform that offers full-service solutions, high-quality content, and tools for brands, businesses and media companies. Other new investors include venture capital firms DraftKings, which invests in sports tech and entertainment, and Prefix Capital.
"We were blown away by the power of VidMob's learning models for Intelligent Creative," said Prefix Capital's Owen Van Natta, a former vice president of worldwide business and corporate development at Amazon.
There also is one notable local investor: Mill Town Capital, a private investment firm in Pittsfield, which has invested in a number of Berkshire properties, including Bousquet Ski Area, the Gateways Inn, and Pontoosuc and Skyline country clubs, both previously golf venues.
VidMob is one of the Berkshire Innovation Center's member companies (Kupernik is a member of the BIC's board of directors). Mill Town is the BIC's on-site venture capital partner.
"We were particularly excited because of our [joint] Pittsfield roots," Kupernik said, referring to Mill Town's investment. "We have every intention of continuing to stay and grow here."