LENOX — Plenty of local companies are trying to limit the spread of COVID-19 by disinfecting surfaces. But, one Berkshire firm is putting an additional safeguard into place by installing a system that literally can disinfect the air.
Zogics, an e-commerce company that supplies nontoxic, eco-friendly personal protection products, is planning to install a state-of-the-art air-purification system at its warehouse and in-house gym complex in Lee this month to further prevent the spread of COVID. The fans were expected to be delivered to Zogics on Wednesday, and installation is expected to occur over the next couple of weeks.
According to Zogics CEO Paul LeBlanc, the system contains fans that use UV-C light to kill pathogens in the atmosphere and an ionization disinfection technology that renders ineffective the airborne particles that spread the coronavirus.
"These are cutting-edge technologies," LeBlanc said. "They're really exciting. They're really effective. They're capable of killing airborne pathogens at the rate of 99.9 percent. As businesses look to reopen and return to normalcy, it's solutions like these that will help them keep their staff safe, and their customers safe, and project to the world that they're doing all they can to restrict the spread of transmission.
"As far as I know, we'll be the first to install these in the Berkshires."
The air-disinfection system is known as the "Big Ass Fans' Clean Air System," and is made by Big Ass Fans, a company based in Lexington, Ky., that has been selling air systems to industrial, commercial and residential clients since 1999.
The company, originally known as the HVLS Fan Co. — it stood for "high volume, low speed" — initially produced large, slow fans for farming to keep cows cool while they eat. It then adopted the more colorful name, after customers began referring to the products as "those big ass fans," according to Tech Republic.com.
Zogics has been following the company for more than a decade.
"They're the leading name in air movement," LeBlanc said. "They sell to many of the same industries that we sell to."
Big Ass Fans originally had asked Zogics to help distribute it products, something the Lenox-based firm is doing.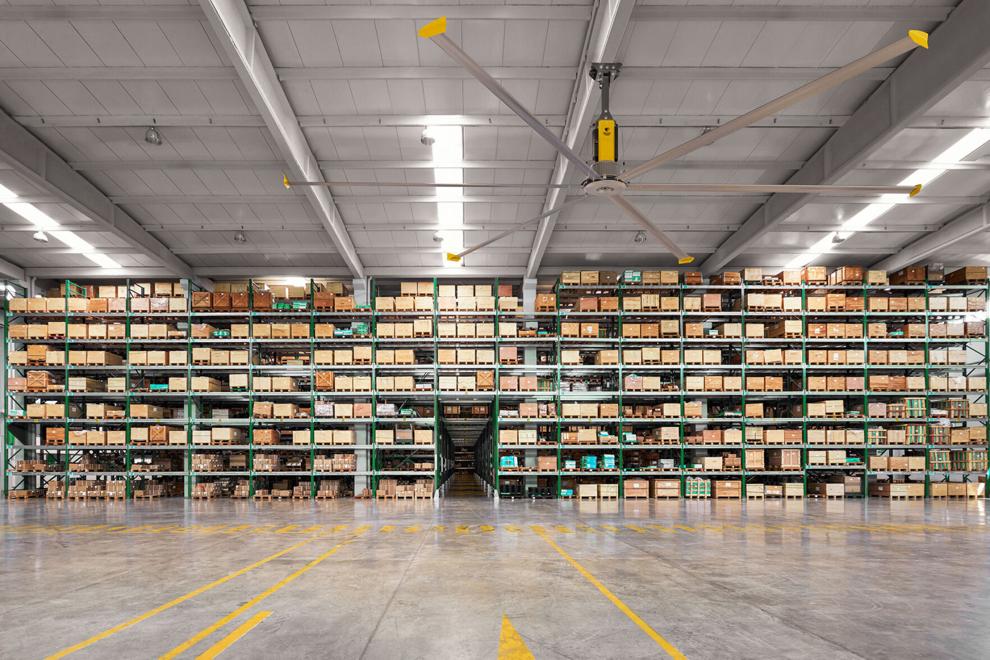 "These are a line of products that they came out with after the pandemic started," LeBlanc said. "We began helping them distribute these products around the country, and in doing that, we got to see the effectiveness of those air-disinfecting products firsthand. It didn't take long for us to begin exploring installing them in our own facilities. ... That led to us doing an analysis of our warehouse and company gym and working with them to arrive at a clean-air system that is suitable for those places."
Big Ass Fans originally began developing air-cleaning systems in the early 2000s, when it helped a hospital in Rwanda develop a system to combat tuberculosis, said company spokesman Alex Risen. The firm's system that kills COVID has been adopted by several major companies, including Toyota, Amazon and Lululemon.
The system has undergone verified, third-party testing, according to the company's website. It relies on powerful airflow and the UV-C and ionization technology to disinfect the air.
According to Risen, the UV-C light cleans the air the same way it disinfects when it is shined on surfaces.
"It's the same process," he said. "It's all about the dose and the exposure."
Ions are electrically charged particles that can attach themselves to airborne pathogens like the coronavirus. Risen said the system consistently can generate enough of these particles to continuously keep the air clean.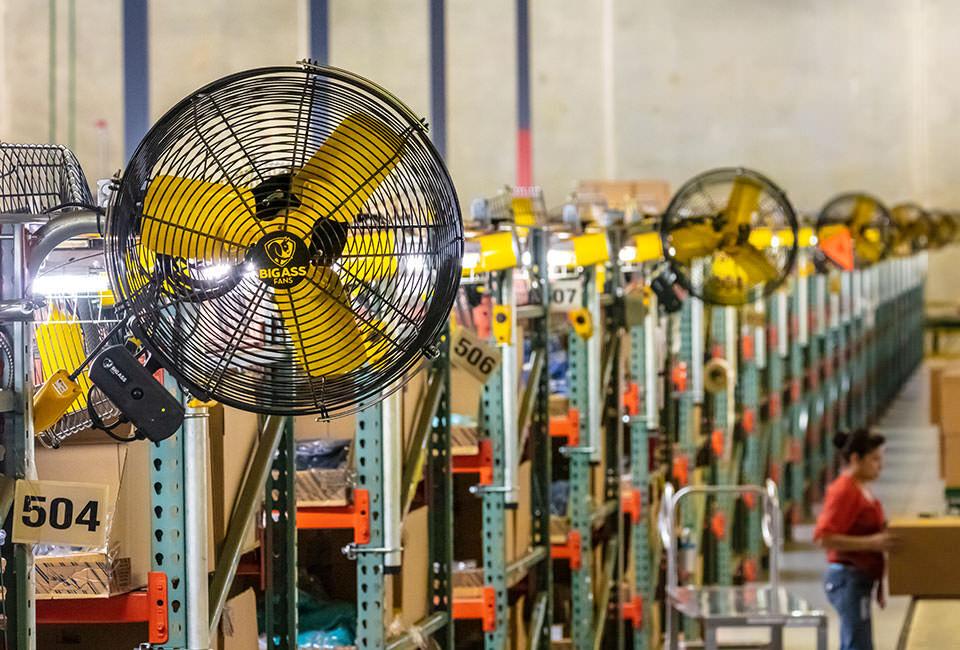 LeBlanc said it will cost Zogics $50,000 to install the different types of fans that come with the air-cleaning system. Two industrial-size fans will be placed in the warehouse, while two smaller UV-C fans and a stand-alone fan will be placed in the gym. He said other local companies have expressed interest in adopting the same system for their establishments.
"When word got out that we were installing them in the Berkshires, we had multiple local entities reach out to us to assess installing them in their facilities," he said. "I don't want to give out names now, but we're working with several."