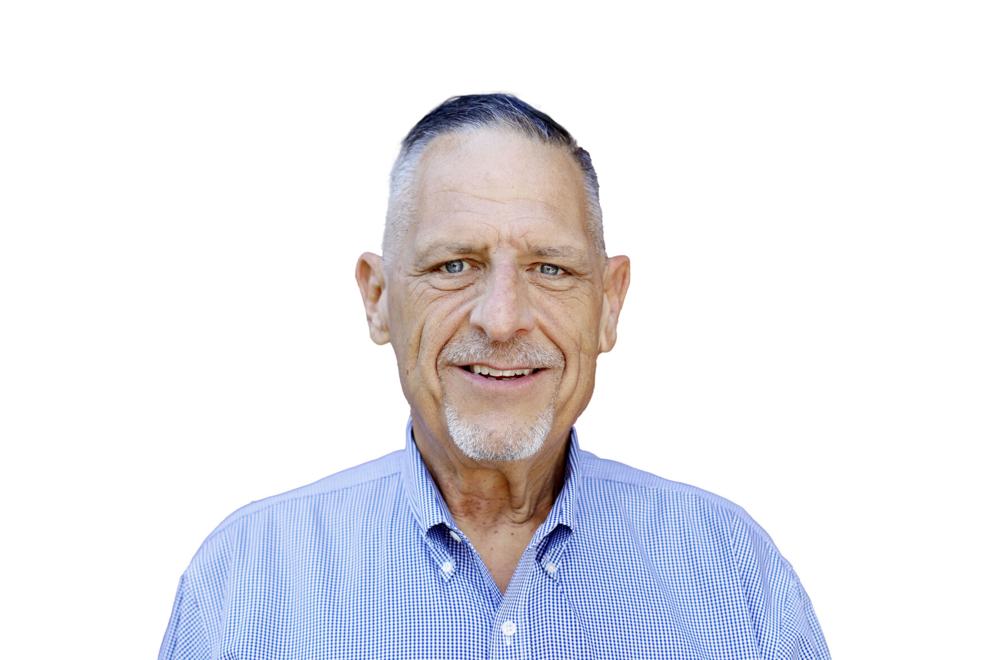 PITTSFIELD — The demand for emergency medical services has escalated, and ambulance companies are having a hard time keeping up with it.
Low reimbursement rates, more service calls due to COVID-19 and the opioid crisis, staffing shortages, and now a record rise in gas prices. In order to survive in this climate, ambulance companies face a difficult balancing act.
One person who know how this industry works is Brian Andrews. He's the president of County Ambulance Service in Pittsfield, a private, for-profit ambulance service that his family founded in 1982. County is the largest family-owned and operated ambulance service in Western Massachusetts. (Andrews' brother and father are part of the company's administrative staff.) Andrews also sits on the state ambulance board.
We spoke with Andrews recently about the challenges ambulance services are currently facing.
Q: There are a lot of ambulance companies out there. How do you stay competitive in a market where there are so many choices?
A: I really think it's a matter of quality and maintaining the latest and greatest in training and equipment. I guess that's where my gratification comes from now. It used to be out on the street taking care of patients. When you get as big as we are I'm not able to get out there. But now my gratification comes from solving challenges.
Q: How has the business changed over the last 40 years?
A: The technical aspect of it is just through the roof. When we started it was basic EMT. But now in the age of paramedics we have so much available to us. I've been a paramedic since 1994 and even today the paramedics we hire are so much better trained than when I was. It's a constantly evolving business. We're literally doing more out there for patients than we ever have.
On the challenge side, obviously, there's a lot in the media right now about [how] the reimbursement picture just hasn't kept up with it. So it's a struggle to try and keep up with the newest while having limited dollars to do that.
Q: So how does the reimbursement process in your business work?
A: We provide services, and this is a struggle as well, because the definition of service is we transport that person to a hospital. We aren't allowed to bill the insurance company or Medicare. They decide if it was medically necessary and if the patient's insurance coverage was appropriate. They reimburse us at a much lower rate that we bill for. We really don't have much in terms of negotiating power when it come to reimbursement.
Q: Why?
A: It's really, to put it bluntly, the power of the lobbyists. You've got hospitals who are represented by major lobbying organizations that have a lot of power with the legislators and they can get a lot of what they need. We really are an infant industry, if you will. The ambulance industry really began to come around in the '60s and early '70s. So we're relatively new and its taken us awhile to catch up. Right now I think we're doing a good job, but we're still fighting that battle because especially today post-COVID everybody's fighting for the dollars. So the biggest challenge with reimbursement is basically you get told what you're being reimbursed but also the fact that they will only reimburse you if you transport that patient (to the hospital).
Q: How else has COVID affected your profession?
A: One of the biggest portions of our business was the chair car, the wheelchair van service where we could take people from their home and nursing facilities to doctor's appointments and medical tests.That went away during COVID because as you know nursing homes were doing their best to limit the spread of COVID in their homes. So they started to do a lot of telemedicine. They would send an X-ray company to the nursing home rather than have us bring the patient to the hospital. That business has not returned after COVID. The number of transports that we do by wheelchair is almost nothing at this point.
Q: Is it hard to plan?
A: Ambulance is a difficult beast to even put a pattern on. I'm kind of a data-driven guy. I run our numbers for everything, from how long it takes to get to a call to how many heart attack patients we may see. You can never develop a real good pattern of what days are going to be busiest or what months are going to be busiest. I can tell you that it's a little slower than it was before COVID.
Our biggest challenge right now, like every business, is staffing. We have the calls to do but we don't have the people to do the calls.
Q: Are you having trouble just getting people or finding qualified people?
A: Both. We always had a file folder full of applications. So if someone decided to retire or leave or move on we could always go to the file and get applications. Right now, any application that comes through the door, we're trying to hire them. We also did an EMT class last fall where we actually waived the tuition and paid them to take the class in exchange for giving us two years of employment with us. The numbers have not been really conducive with the money invested in it. We've only gotten a handful of trained people.
Q: Has administering Narcan to overdose patients changed the ways EMT's operate?
A: You can get instant results because you can administer Narcan and now the patient's awake. But the other thing that we're seeing in our industry is it also makes us more aware of the danger that we face. Sometimes we're going into an environment that is not the safest so it puts our people in danger.
In the 1980s you came with an ambulance and you were like the cowboy in the white hat to save the day and make everybody better. Nowadays that's not the case. We're just considered to be a part of the system. People as you know are more angry and in some cases more violent so we have more people who wear body armor on the job. It definitely has an effect on how we operate.
The other thing is, and we get this frequently, is we get to an overdose and we find that it's one, two or three people that have overdosed at the same time. We recently had one where we had three people had overdosed in the same location.
Q: That must be hard to deal with.
A: Another thing I work to combat is what we call compassion fatigue. It's very easy if you're seeing the same person over and over again and if they don't go into treatment and you don't understand the whole opioid process to become hardened to it and care less about those patients. We work really hard to keep people educated about that so they realize that [these patients] are no different than the person who has chest pain and is maybe having a heart attack, It's a disease and as hard as it can be we need to be as compassionate to them as we are to all our patients.
Q: How have high gas prices effected your bottom line?
A: We have vehicles that aren't the most economical. If we're going down the [Massachusetts] Turnpike to bring someone to Baystate or to Boston it costs us a lot more than it used to. We're talking vehicles that get somewhere around 6 or 7 miles to the gallon. Over the years there's been spikes in gas prices and we kind of held our breath and hoped it would be over with fairly quickly. But doesn't look like this one is going to be over very quickly.