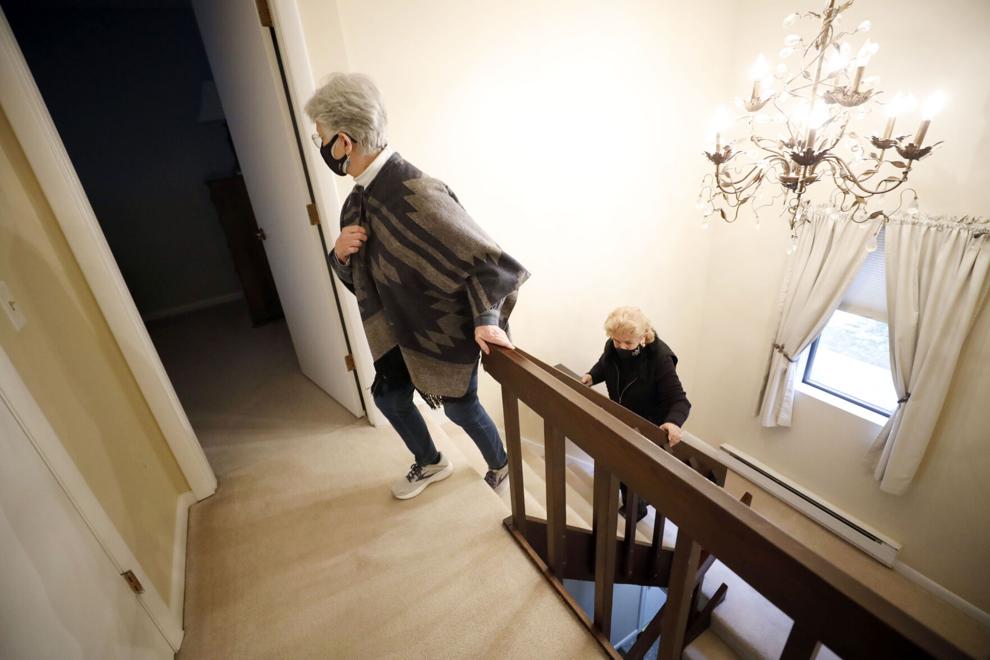 PITTSFIELD
Pam Merlet's homecoming is on hold. After spending three decades away from her hometown of Pittsfield, she decided to return to the Berkshires four months ago, with plans to buy a house and retire.
Merlet has looked at several houses in the Berkshires since then, put in several offers and had a few close calls. But, she has yet to find that retirement home.
"It's been quite an experience," said Merlet, who is living in a month-by-month rental in Dalton. "I knew the market all over the country was crazy, but I had no idea that it was going to be this hard to find a house."
Merlet's experience is typical among those seeking single-family homes in the Berkshires.
Buyer demand for single-family homes in the Berkshires is "at an all-time high," Sandra Carroll, CEO of the Berkshire County Board of Realtors, wrote in group's most recent Market Watch Report.
The lack of inventory in the single-family home market at the end of 2021 is a steep decline from the 20-year high of 1,585 available homes in 2014, and it has spilled over into this year.
According to Carroll, the number of homes on the market last month was 299, compared with 388 in January 2021, a 22 percent decline. Nationally, the number of available homes dropped to 860,000 at the end of January, the lowest since the National Association of Realtors began tracking those numbers in 1999.
"Expensive and frustrating." That's how Melissa Daley, an administrative assistant at Berkshire Health Systems, described her house-hunting journey, which lasted most of last winter and all of the past summer.
"I looked at a lot of houses, put in a lot of offers and was usually outbid," she said.
"In the past, you would put in an offer on a house and the sellers would either accept it or not," Daley said. "That's not how it was this time, you got outbid ... or someone came back with a cash offer. The prices were ridiculous."
Unlike many home seekers, Daley's search finally paid off. She found a home at the end of the summer, although she had to wait to move in until the sellers found a new place to live.
She credits Pam Roberts, broker/owner of Roberts & Associates in Lenox, with keeping up her hopes.
"She would walk me through everything and convinced me not to settle, that it was going to take time," Daley said. "There were many times when I said, 'I'm done.'"
Those still searching for homes face the same difficulties Daley did. On Tuesday, several people tramped through a cold, steady rain to attend an open house for a two-bedroom, single-family home on Highland Avenue in Pittsfield that is being offered for $169,900.
Brendan Sullivan, an engineer from Pittsfield, said he has been looking for six months.
"Tough," is how Sullivan described his house search. "Most of the houses don't stay on the market very long. I put in one offer so far. It went on the market on Monday, I saw it on Tuesday and it sold on Wednesday. Everything's going for over the asking price, so, it sucks."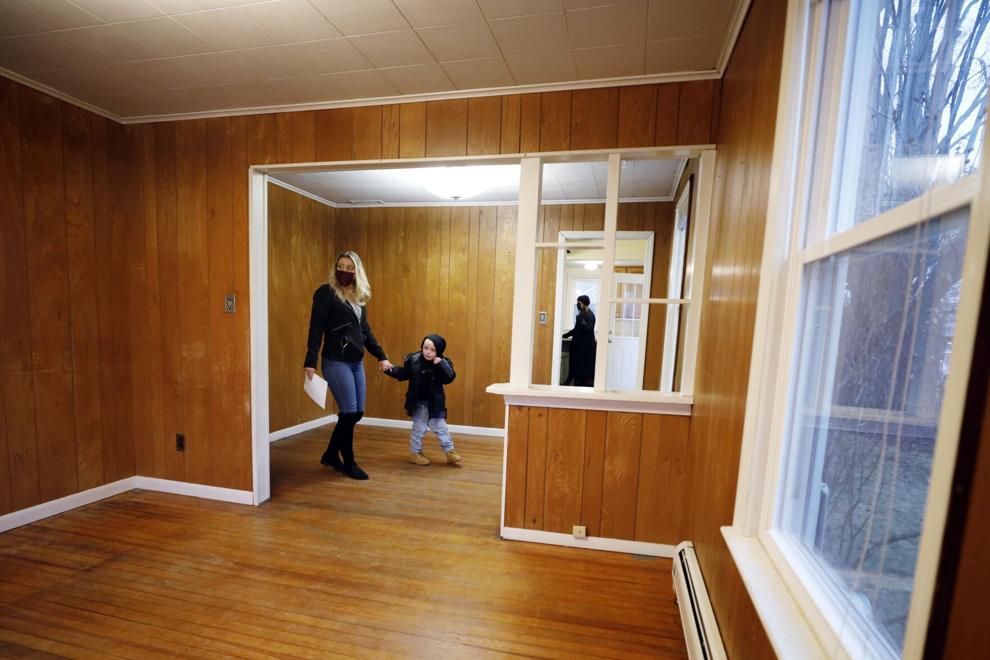 "Difficult — exciting, but frustrating at times," said Kaitlyn Rilla, of Pittsfield, a single mother who came to the open house with her 4-year-old son, Briant. "With my price range, it's been difficult finding something in a decent neighborhood with enough updates."
Even buyers who are well-qualified financially have struggled.
"I've got a strong team that I'm working with," Merlet said, referring to her Realtor, veteran Berkshire real estate agent Mary Jane White, owner of Cohen & White in Lenox. "I've got a preapproval letter, and I've been working with a lender who has been bending over backwards every time we put in a purchase-and-sales agreement to cut down on the amount of time it takes to close."
Yet, nothing has worked. Not even the two months she spent looking while still living in Reno, Nev., before her return to Pittsfield.
"I've been bidding $20,000, $30,000 and $40,000 over the asking price, knowing full well that there's cash buyers that will come in," Merlet said. "And I still lose."
Falling inventory
In Massachusetts, the inventory of single-family homes has been declining for the past six or seven months, according to Tim Warren, CEO of The Warren Group, of Boston, which tracks all real estate transactions with or without the assistance of Realtors. According to The Warren Group's statistics, sales of single-family homes in the Berkshires declined 5.8 percent in 2021, and were down 2.9 percent in January.
Warren describes the lack of inventory as a "real and persistent problem."
"Throughout the whole Realtor system, the number of homes available at the end of January was less than half of what it was the prior January, and the prior January was bad to begin with," Warren said.
"It's a severe shortage of homes, given the demand that there is," he said. "It's had an effect on the number of sales; they have gone down for seven months in a row now."
Meanwhile, the average price for single-family homes in Massachusetts increased by 14.1 percent in 2021, to $510,000, the first time it had exceeded a half-million dollars since The Warren Group began keeping statistics in 1987.
"I don't know about you, but $500,000 is a lot of money to me," said Thomas Matuszko, executive director of the Berkshire Regional Planning Commission. "It's out of the reach of a lot of people."
In January, the median sale price for single-family homes in the Berkshires was $305,000, a 29.8 percent jump year over year, according to The Warren Group.
"That's frustrating a lot of people," Warren said.
The lack of housing stock in the Berkshires becomes an economic issue, because it prevents outsiders from moving into an area that has been losing population since the 1970s.
"One of our biggest sectors in the economy is the South County tourism sector," Matuszko said. "They need a lot of service workers, but how are you going to find the quality of service that guests are used to seeing? And if there's not affordable housing for those service workers, then that's a problem."
Here is another sign that the Berkshire real estate market is hot: The decline in single-family home sales last year was offset by double-digit increases in four other property categories, which included big leaps in the sale of lands and lots (58 percent) and multifamily homes (45 percent). Sales of condominiums in the Berkshires increased by 12 percent last year, and commercial properties by 11 percent.
Budget versus reality
Eugene Williams and Madison Corkery, of Pittsfield, are just beginning their house search. The home on Highland Avenue was the second they have looked at. But, they already are feeling the stress.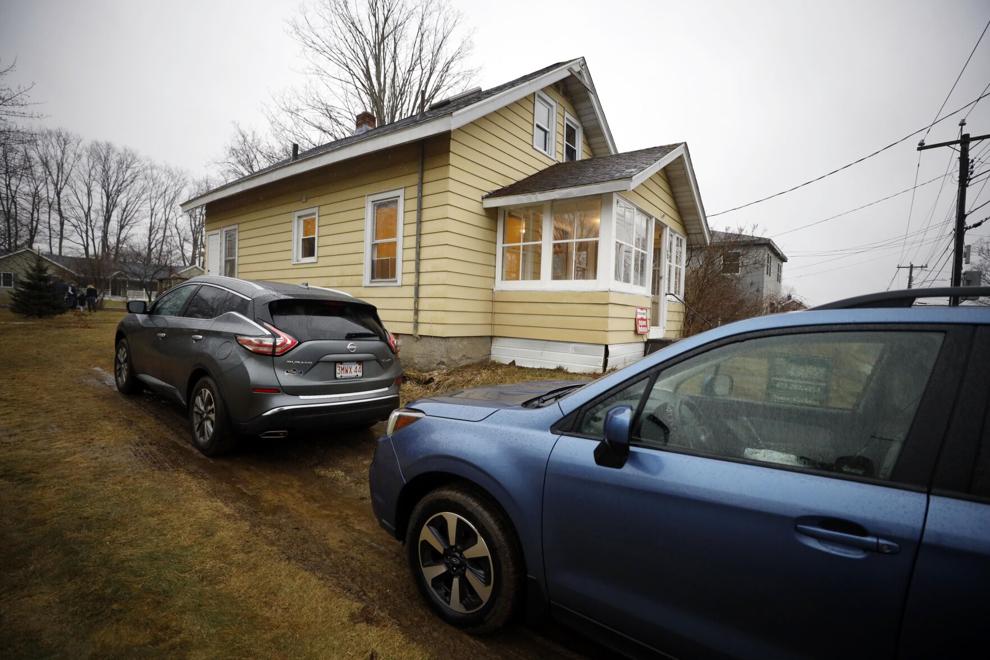 "The budget that we were approved for doesn't even compare to a lot of the houses that are on the market," Corkery said.
"And the ones that are on the market are way too overpriced and need way too much work," Williams added.
So, how does a homebuyer become a successful bidder in this market? Three local Realtors offer their thoughts.
"I try to explain to my clients that we're in unprecedented times," said Mark McIlquham, co-owner of Realty Street in Dalton and president of the Berkshire County Board of Realtors. "What I try and do is judge their expectations and try to make a plan for them on how to make their purchase," he said.
"Without that, you're kind of going into it blind. A lot of that is making sure that your finances are as strong as they can be."
"I always talk to my clients about how they will feel if this is the property that gets away," Roberts said. "If someone is going to be in some way devastated that they don't get the house, we want to come in with the most aggressive offer that we can.
"It's less a negotiating process than it used to be," Roberts said. "You often only get one opportunity to make your very best offer."
White recommends that, under the current conditions, buyers should be "doing their homework."
"Be aware of every property that comes on the market every day, be flexible in viewing the property — and when you find the property that you want, move quickly to get your offer in," she said.
White also suggests that buyers should have their finances in order, be familiar with interest rates and closing costs and be in touch with an attorney who can represent them in the transaction.
"It's always been important to do these steps," White said. "But, it's critical right now."