GREAT BARRINGTON — Six months after opening its second location in Great Barrington, ExtraSpecialTeas is planning to enhance that space by creating an adjacent outdoor area to use for both dining and events.
ExtraSpecialTeas, which employs adults with special needs, recently received a $10,160 grant from MassDevelopment to construct that space just outside the nonprofit's newest location, at the site of the former Housie Market on the corner of Pleasant and Main streets in Housatonic.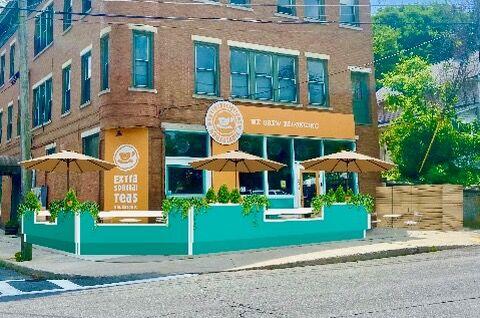 The area is expected to be in place and functional by the end of the summer, said Cherri Sanes, who founded ExtraSpecialTeas with her husband, Scott, six years ago. The nonprofit's original store is located in the center of Great Barrington.
ExtraSpecialTeas intends to use the new area for both outdoor dining and performances, Sanes said. Having outdoor spaces to conduct events is also a plus as COVID still lingers in the Berkshires.
"With COVID, everybody hopes it will be over, but it's still around," Sanes said. "The more outdoor spaces that can be created in the communities the safer everyone is going to be.
"There's not a lot of restaurants over there in Housatonic or outdoor spaces, so we wanted to create something nice for the community."
Sanes said the nonprofit plans to hold a small dance event both in the new space and in a park across the street from the new store in the fall. An event held in the memory of a late artist who once operated an art studio in Housatonic will take place in December.
"We're hoping to have some musical events out there," she said.
ExtraSpecialTeas' new store had a soft opening in January and a grand opening in April. The former Housie Market, which closed in 2018, was a community hub for the village of Housatonic, and the site has enabled the company to find more jobs for adults with special needs whom the teahouse both empowers and employs as servers, baristas, craft makers, content providers and administrators. The Sanes employ adults with special needs who are too old to qualify for federal and state student education programs, which expire at age 22.
Although the Department of Developmental Services does provide adult education programs for young adults with special needs that are older than 22, many who fit into that category face an uncertain future after they age out of the student programs. The Sanes have first hand experience with this issue; their now grown son, Jache, has autism. Cherri, who is originally from Texas, and Scott, who is from Chicago, initially came to the Berkshires to place their son in an autism program at the Options Institute in Sheffield.
They founded ExtraSpecialTeas to provide a place for young adults with special needs to find a place where they can succeed in mainstream life.
The couple said the most important part of opening a second location was giving the couple an opportunity provide more jobs for people in the Berkshires who have special needs. ExtraSpecialTeas currently employees 10 in Housatonic, and now has 30 total employees.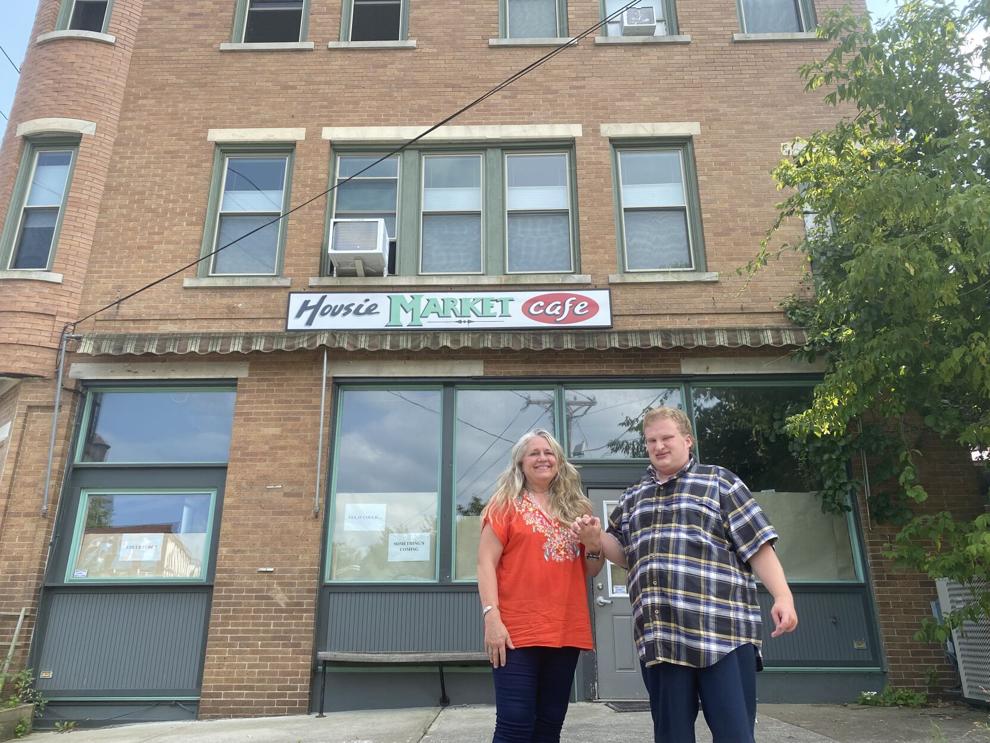 "We're hoping to hire a few more in the coming weeks," Cherri said.
The location in Housatonic has a commercial kitchen, something the other store in Great Barrington lacks, which allows meals to be served there. It also contains enough room for employees to create their own types of teas.
"We now have five teas that we develop in that space," she said.
ExtraSpecialTeas was one of 14 organizations from across the state that recently received a combined $420,162 in grants through MassDevelopment's Commonwealth Places program to construct outdoor community spaces, public art exhibits, cultural events and other placemaking projects. ExtraSpecialTeas was the only Berkshire-based recipient on the list.
"Community spaces, public art exhibits, and cultural events are at the heart of placemaking, and cities and towns across Massachusetts recognize the positive impact of these projects in supporting local economies and enhancing quality of life," said MassDevelopment President and CEO Dan Rivera.