When Berkshire County's first dispensaries opened their doors in 2019, parking lots filled up with cars bearing out-of-state license plates.
For nearly two years, Massachusetts was the only state on the East Coast where stores were licensed to sell recreational marijuana, before Maine began licensed sales in October 2020.
By the end of those first two years, the industry hit $1 billion in sales. Money flowed not only into companies that entered the market early, but also to cities and towns, which collect taxes for hosting businesses.
But, New York's legalization of recreational marijuana March 31 served as a reminder of what many already had recognized: Other states eventually would catch up.
In the near future, though, those who run Berkshire dispensaries aren't overly concerned about losing business. Greater competition could lower products' prices, closer to where they are on the unlicensed market, but that might not happen for a while, either.
For one, it could take years for a licensing process to be established, said Brandon Pollock, co-founder and CEO of Theory Wellness in Great Barrington. Beyond that, local cultural events and attractions likely still will draw tourists into the area, said James Winokur, CEO of Berkshire Roots in Pittsfield.
"Any loss of customers might be mitigated by that activity that's always here in the Berkshires with events and second homes," Winokur said. "I think with the big tourist community, we might be in a better place than others where we're situated. We'll still attract people."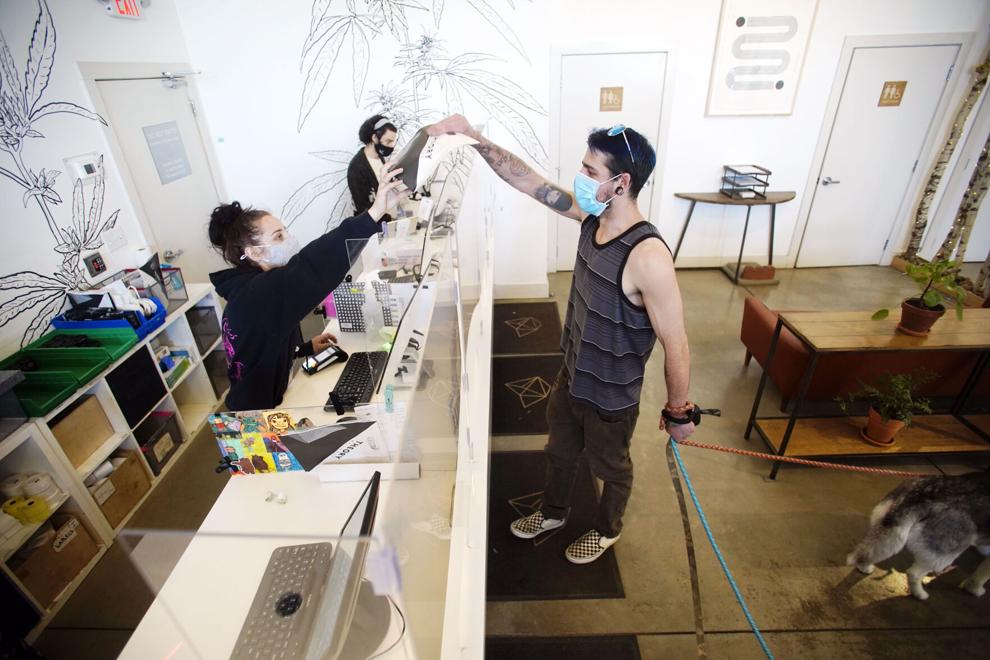 Companies that operate locally, including Theory Wellness, Berkshire Roots and Silver Therapeutics in Williamstown, are considering expanding into New York. But, even if those companies can cash in on New York sales, local municipalities that received considerable revenue would be affected by any sales that leave the Berkshires.
Some communities have been careful to avoid relying upon marijuana revenue. Great Barrington plans to use most of the $3 million it received from marijuana sales in fiscal year 2019 for one-time expenses, rather than recurring costs, said Select Board member Ed Abrahams.
"From the beginning I've said we need to look at this as a windfall, not ongoing revenue," Abrahams said. "Because when it dries up, we would have to come up with some other money."
Local impacts
Early on, Berkshire County's location — it is near borders to three states that had yet to legalize sales — proved advantageous for the industry.
Canna Provisions, for instance, tells website visitors that its Lee dispensary is the closest recreational dispensary to New York state, "located minutes off Exit 2 on I-90." Also, Berkshire Roots has advertised in some New York publications, Winokur said.
Dispensaries cannot track where their customers live, but Pollock estimated that slightly less than half of Theory Wellness customers come from out of state. From one-third to one-half of customers at Silver Therapeutics might be nonresidents, said co-founder and CFO Brendan McKee. That translated into an influx of cash for municipalities that host dispensaries. Communities can assess a 3 percent local excise tax and 3 percent community impact fee on sales.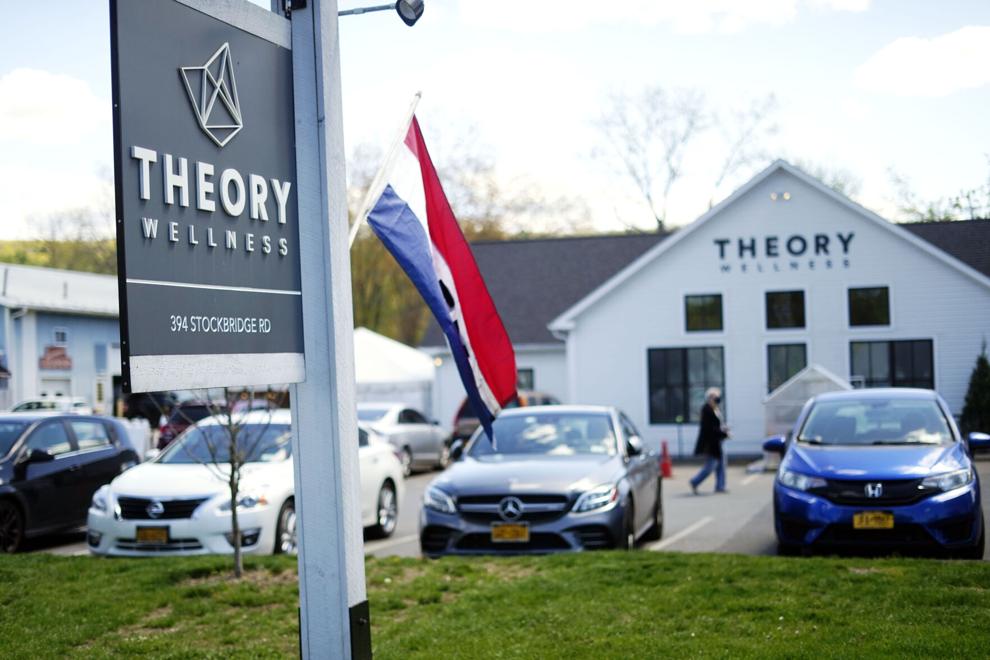 Of the $3 million Great Barrington received in fiscal year 2019, $1 million will go toward keeping property taxes down, Abrahams said. While taxes still would increase to fund the $12.9 million operating budget and $1.2 million in capital requests, subject to approval at the town meeting, marijuana revenue would reduce the rate of increase. Abrahams said $160,000 would cover durable equipment, including a police car, that otherwise would have been funded by taxpayers.
While fiscal 2020 revenue might be even greater, Abrahams expects New York sales, once they begin, to "definitely cut into" the town's marijuana revenue, he said.
Pittsfield puts about 75 percent of the revenue it collects from marijuana sales into stabilization or "rainy day" funds, where cash is set aside to be used in future emergencies. The remaining 25 percent goes into city operations.
The city has received $938,534 in fiscal 2021 through a sales tax, but it does not charge a community impact fee, opting instead to collect an annual host community fee from businesses, said Finance Director Matthew Kerwood.
Kerwood said it's unclear what impact legalization in other states would have on Pittsfield's marijuana revenue, and that sales "will all depend on where shops in [New York] are located and consumers making a choice based on distance and other factors as to where to go to make a purchase."
Community impact fees are meant to mitigate possible negative impacts of marijuana businesses, although some industry watchers have argued that the fees overburden companies. The initial fear was that more people might drive while impaired, but police have not reported an increase in such drivers, Abrahams said.
Some locals might celebrate if further legalization takes business away from the area. A group of Great Barrington residents wanted to limit the number of stores in the town, although voters last year turned down that proposal.
"People have talked about us having too many stores," Abrahams said, counting seven that the town has licensed, including four that have opened. "Probably New York legalizing would take care of that. I can't imagine there would be an awful lot of new stores coming, and we may lose one or two of the ones here with competition."
Market shifts
Some company executives compare the legalization process for recreational marijuana to the state-by-state repeal of alcohol Prohibition in the early 20th century.
"What you started to see was some big companies mass-produce items that led to lower prices," Pollock said. "But, there were also locally based brands that made craft products that have been very successful in beer and wine."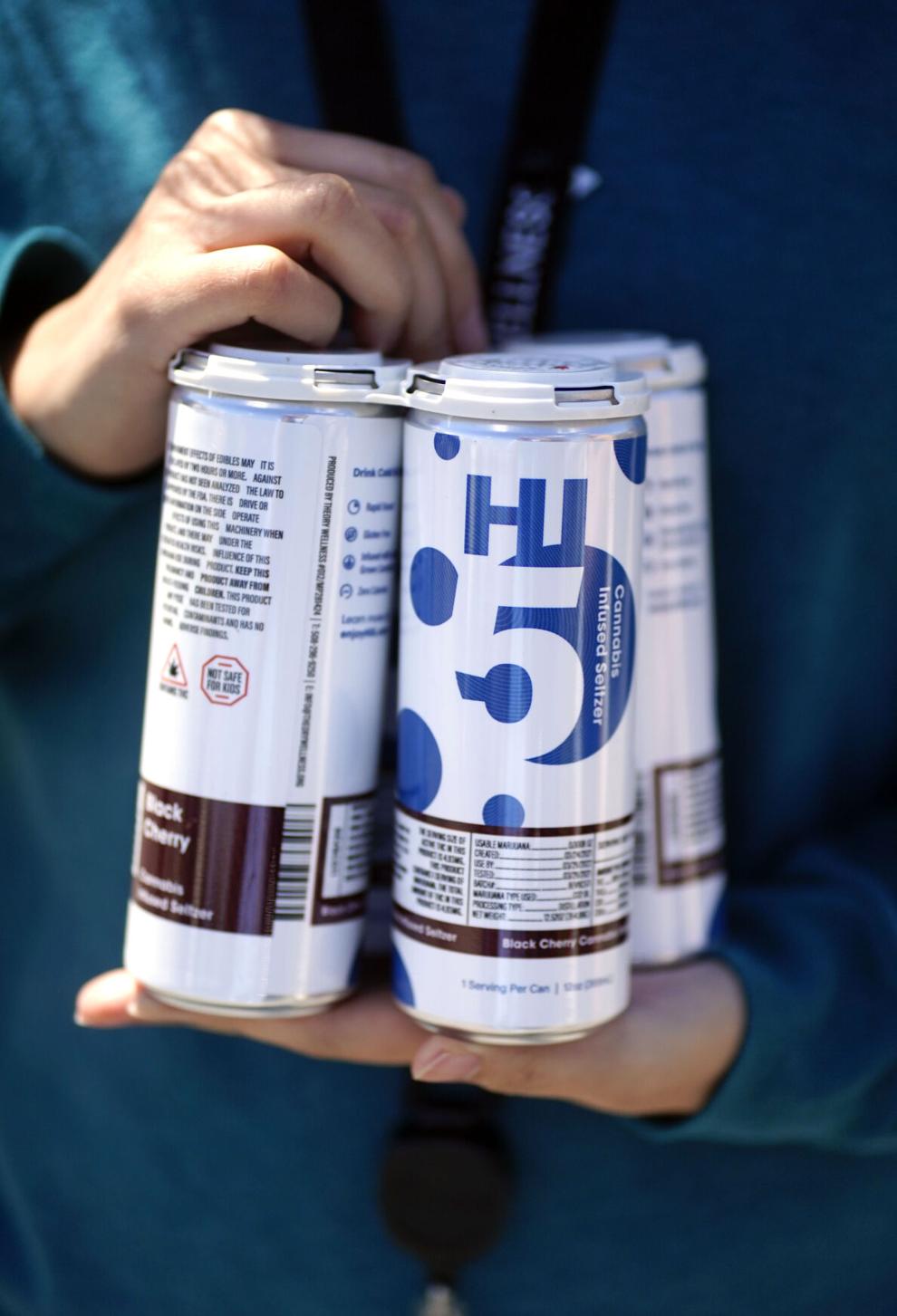 Berkshire stores seem to be prioritizing the latter path, hoping to continue to draw customers with what they say are superior product quality, service and local roots.
While New York and Vermont, like Massachusetts, have proposed some measures that seek to prevent large businesses from cornering the market, there is concern among some that as more states legalize, already large multistate operators can increase their advantage over locally owned businesses.
The costs of starting a business are high, and banks tend to be hesitant to lend to marijuana businesses or charge high fees. Host communities also typically sell to the highest bidder. That dynamic favors people with access to capital, with the industry increasingly turning toward venture capital.
While Massachusetts' social equity and economic empowerment programs aim to help those hurt by drug criminalization profit from legal sales, high startup costs have led many of the hundreds of applicants to those programs to struggle to get businesses up and running.
And even though Massachusetts limits businesses to three store licenses, companies with out-of-state investors have worked to circumvent regulations, The Boston Globe has reported. Affiliates of publicly traded companies such as Curaleaf and Green Thumb Industries also have established themselves as influential players in the state's market.
As those companies continue to scale up and drive down their costs, they could widen their advantage over smaller operators.
But, companies operating in the Berkshires don't want you to worry about them.
"We're scrappy," said McKee, of Silver Therapeutics. "There are these craft microbusinesses whom we always seek out and want to work with because we fall in that category as well."
"In beer, you've got your Budweisers and your craft beers and your Sam Adams somewhere in between," said Winokur, of Berkshire Roots. "We think we can be a really great local operator who's focused on where they reside — that's our mission."