NORTH ADAMS — At 6 feet, 5 inches, Thomas Krens is a big man with big art-world visions.
The Williams College graduate and former director of its art museum conceived of the Massachusetts Museum of Contemporary Art in the 1980s as the world's biggest contemporary art museum. As director of the Solomon R. Guggenheim Foundation in New York in 1988, he orchestrated a global network of affiliated museums in the 1990s, the most celebrated of them in Bilbao, Spain.
Krens, a consummate showman, often controversial for mixing art and business, stepped down from the Guggenheim in 2008 and reemerged on the Berkshire art scene in 2015, proposing a massive, for-profit, contemporary art museum at Harriman and West Airport in North Adams. That idea morphed in 2019 into a theme park-style renewal of downtown North Adams with an Extreme Model Railroad and Contemporary Architecture Museum as its centerpiece.
As the Berkshire cultural economy, shuttered since March by the COVID-19 pandemic, faces unprecedented losses of income and an uncertain future, we sat down with Krens in mid-October, at the Main Street planning offices of his multiple enterprises, for his take on the future.
Q: You conceived MASS MoCA as an economic development project in the wake of Sprague's closing in 1985. Since then, we've witnessed the stock market crash of 1987, the tech bubble of 2000 and the recession of 2007. Against those upheavals, what worries you most about this economic downturn, and where do you see silver linings?
A: Over the course of my career, I have seen everything. Setbacks and unfavorable conditions are inevitable. So is progress and success.
At the Guggenheim, we had a major expansion project in Rio de Janeiro blocked because of an unrelated personal dispute between the mayor and a Rio City Council member. On another occasion, we had a project in Taiwan derailed by a fake assassination attempt during a presidential election.
And then there was 9/11, which ended the project for a new Guggenheim in lower Manhattan on the East River, after we had won the rights to develop the site and had raised $325 million. So, one has to look at the long term.
With regard to the Extreme Model Railroad and Contemporary Architecture Museum, we believe the audience demand for the project is real, it's genuine and it has the capacity to generate 1.2 million visitors a year. It's great strength is its complementarity to the culture assets that already exist here in the Berkshires, and the fact that over 50 million people live within a half-day's drive.
Our economic impact studies suggest that even after a vaccine is well-established, the pent-up demand for travel will find its primary outlet in visiting attractive destinations via automobile.
We can also design a building that factors in the most effective air-handling technologies in line with emerging COVID protocols.
I am strategically and tactically optimistic.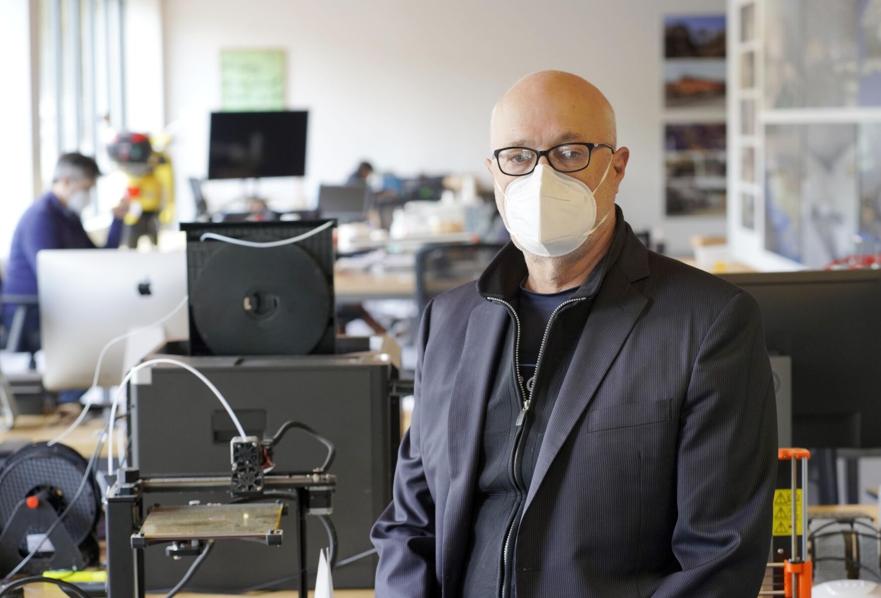 Q: Do you think the public and private assistance programs enacted so far are on the right track for the Berkshires? What kind of local leadership will it take to restore the region's cultural economy?
A: Everything is unpredictable, but science and intelligence are durable commodities. Right now, we are seeing a surge in infections around the world. Medical experts warn us it's going to get worse, yet, we also see an expectation there will be a successful vaccine sometime next year.
I believe the kind of leadership that should and could be provided is best exemplified by three of our regional governors: Andrew Cuomo in New York, Charlie Baker here in Massachusetts, and Ned Lamont in Connecticut. The aggressive steps that they have taken to control the spread of the virus provide the right combination of intelligent and forceful leadership, balanced by empathy for the individuals affected.
I think these examples can and should translate down the line to our local political leaders. Step by step, task by task, bill by bill, a coordinated strategy will generate economic benefit.
Q: Cultural nonprofits typically rely on donations, box office income and endowment to meet expenses. How could they become more entrepreneurial to survive?
A: I have devoted my career to addressing such questions. EMRCA was designed to be fundamentally low cost and high impact and simultaneously attractive to all visitors ages 4 to 104, without speaking down to those audiences.
The building is basically a single gallery that will be the largest in the world, itself an attraction. We have built the museum around two deep pools of popular content — architecture and railroads. As elegant as it is with its shimmering, stainless steel cladding, on a per-square-foot basis, construction is relatively straightforward and inexpensive.
We planned to tap into a broad popular audience rather than narrowly focus on a particular art historical movement or point in time. For all of their combined wonders, The Clark [Art Institute in Williamstown] and Mass MoCA have specific appeal. EMRCA provides a complementary, somewhat alternative "art museum theme park" experience.
As it says in our window, "Cultural Narratives are Infinite and Endless." So, we will never want for stories to tell.
Q: Making the North Berkshire region the "No. 1 cultural destination in the United States" may boost tourism, but service industry jobs are typically low paying and part time. How can we create more living-wage career opportunities?
A: Take a look at this organization. We employ 21 people on Main Street in North Adams. We have three architects on our team, and a top-flight group of sophisticated researchers and project managers. We have accomplished electricians, carpenters, model-makers and technology specialists — all local residents.
We are projecting 3,200 new jobs in the region to be generated by EMRCA alone, which is greater than the total that already exist in North Adams.
This new cultural platform, combined with the natural beauties of the Berkshires, evolving technologies and long-term trends away from the metropolitan workplace, will make the area more attractive to other businesses. I think the mix of employment opportunities will be very attractive.
Q: The early economic development projects you conceived, like Mass MoCA and Bilbao, were largely government subsidized and drew art-savvy audiences. Now, you are proposing a for-profit theme park with broad appeal. Why the shift?
A: When I began Mass MoCA in the 1980s and spearheaded the Guggenheim Bilbao in the 1990s, it was a very different world.
Back then, I was fond of saying that "the public art museum is an 18th-century idea [the encyclopedia]; in a 19th-century box [the extended palace]; that fulfills its structural destiny sometime toward the end of the 20th century. The concept will continue to evolve." And it's true.
When I was in business school at Yale, I used to fantasize about art museums that were profitable; institutions that did not depend on government subsidy or large endowments. Also, as I demonstrated with exhibitions like "The Art of the Motorcycle," and the Giorgio Armani, Frank Gehry and Zaha Hadid retrospectives, that content did not have to be limited to painting and sculpture.
EMRCA is a perfect storm of these ideas. It possesses impressive scale, architectural drama, perfect location, popular content and relatively low capital cost. Add it up and you have a unique art museum/theme park capable of paying for itself and generating a substantial profit.
Q: You plan make use of two "Opportunity Zones" in North Adams, established under the revised 2017 tax code, to allow investors to shelter capital gains. You also project a 25 percent return on investment. How will that financing model work, and what's the time frame for a 25 percent return?
A: The 2017 tax legislation was a completely unanticipated development, but undeniably one that makes the EMRCA even more attractive to private investment. It included incentives to attract investment to underdeveloped regions of the country to balance the tax breaks afforded to the wealthy.
To channel private investment to those regions most in need, state governors were authorized to designate "Qualified Opportunity Zones" based on the latest census data. Four districts in North Adams met the criteria, but only two could be chosen.
In March 2018, Gov. Charlie Baker made his selections. As it happened, the preferred sites for both EMRCA, and the related Heritage Park and Main Street developments, were already in place in the governor's two choices.
As of now, our plans are almost "shovel ready" and we are preparing to launch our major private investment funding initiative before the end of the year. We could be under construction in 2021.
We'll continue to adjust and be conservative on our return on investment. I wouldn't say that it's a guaranteed 25 percent, but at some point that's what our numbers were showing.
Q: Hedge fund billionaires and media moguls are often big art investors. What kinds of investors have you tapped?
A: We're developing a strategy that ranges from approaching one or two people who can do the whole thing to crowdsource investing. We want to be able to get this thing done and be operational in the shortest possible time frame.
Q: Cutting-edge buildings by celebrity architects like Frank Gehry have been key elements in your museum strategy. Why is that?
A: Two reasons, relatively simple and straightforward.
First, the quality of the architecture visually establishes an identity in the public mind, which, with great content, generates cultural tourism. Bilbao is the best example of that. The image of the Gehry building generated interest, and visitors followed — over 20 million in the first 20 years. I believe the same thing is going to happen here.
Second, and somewhat after the fact, the power of social media: EMRCA is instantly Instagram-able.
Q: You've talked about economic development as an antidote for "diseases of despair" like opioid abuse. What do you mean by that?
A: The concept of diseases of despair was brought to my attention by Dr. Gray Ellrodt when he was chief of medicine at BMC [Berkshire Medical Center]. I never thought about it that way before.
Basically, Gray told me that statistics indicate an investment in a project such as this is better for public health over the long term than a comparable investment in pure medical research.
What he was saying is that the roots of the "diseases of despair" all trace back to having a good job. If you have a population that has well-paying jobs, a future, and sees the possibility of economic improvement, that population will eat better, exercise more and won't seek an escape in alcohol or substance abuse. Public health will improve.
So, you can see this as social-impact investing. It's all about public health.
By the way, Gray is also a model train enthusiast and an investor in the EMRCA project.
Q: How do you envision the Berkshire cultural economy may look next year at this time?
A: A year from now? That's the $64,000 question. I think everybody wants to know the answer to that.
If you are limiting it to one year, I think it will depend on being able to bring COVID under control. You had this first round in the spring fueled by fear, then a lockdown of sorts, then a reaction to the restrictions and then COVID fatigue.
Good god, who would have thought at the beginning of the year that this would happen? All that I can say is that I believe in Anthony Fauci.