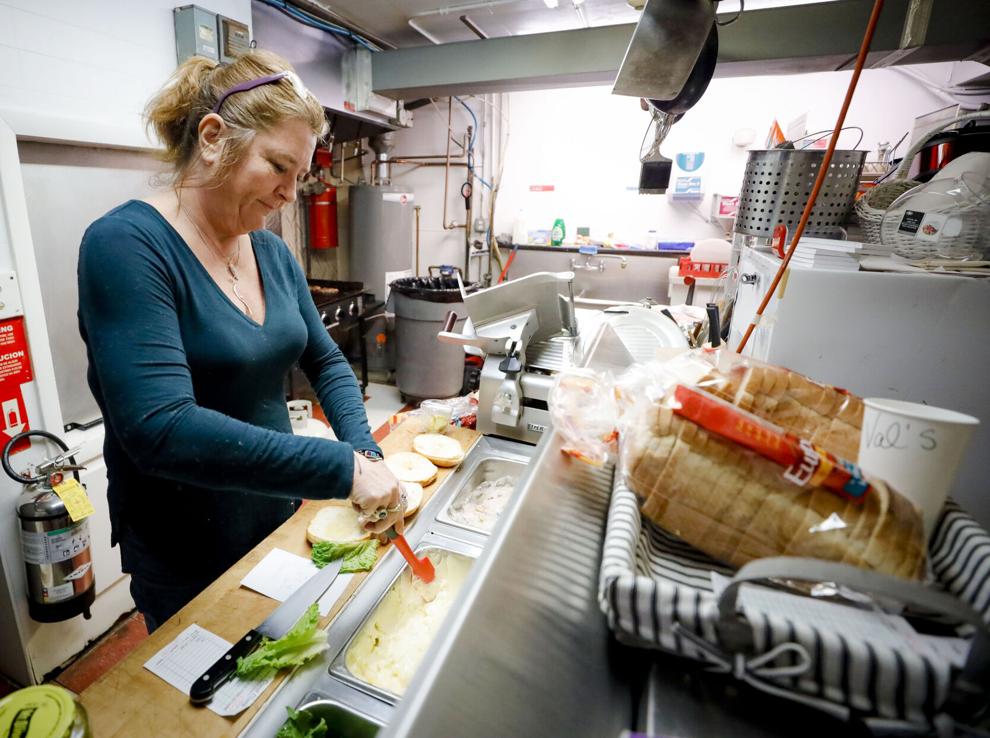 GREAT BARRINGTON — Val Angell's pot roast melt grinders are back.
The legendary sandwiches had disappeared with Angell for three years amid the pandemic. Angell — who previously had a following at the South Egremont Market and before that at the Old Country Store in North Egremont — had turned to gardening.
But with a lonely VFW — James A. Modolo Post 8348 — longing for people to come socialize again, Angell opened the Three Sisters Harvest Cafe. It's been busy.
Open only since Tuesday, when the special was deluxe cheeseburgers, customers are coming in to pick up a sandwich and deciding to stay a while. Surrounded by photos of local veterans, the VFW is turning into a new community gathering place. Older couples and a variety of guests are lingering to chat. It's also a meal out that doesn't strip the wallet.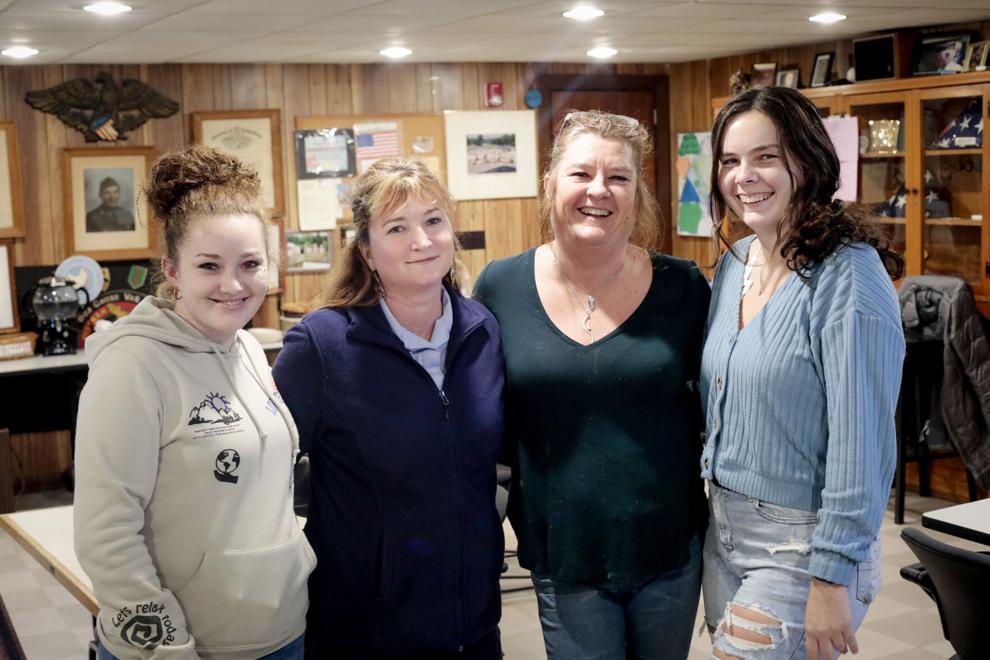 "They all were saying the same thing: it's a decent meal that they can afford and it fills them up," Angell said. "It's nothing fancy. It's just good food for a good price."
It's an early morning breakfast to lunch establishment, Mondays through Fridays, serving traditional sandwiches and a variety of daily specials.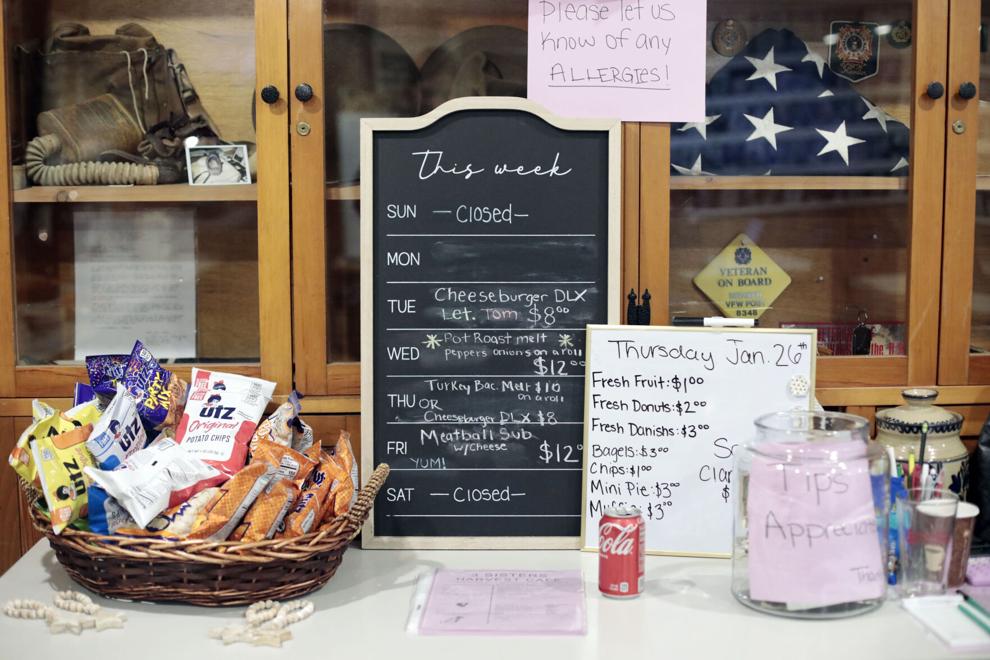 And every Wednesday that special is the pot roast grinder. She served 30 this week. Thursday there was a turkey bacon melt. Fridays will likely feature meatballs, according to Faith Angell, Val's daughter.
Veterans get free coffee and refills.
The cafe gets a daily morning delivery of fresh rolls, pastries, donuts and small pies from a Saugerties, N.Y., bakery. She's buying her meats locally and trying to source close to home whenever possible.
Angell said that when her children were young, she ran the VFW. Officials at the social club asked her if she wanted to set up shop here to pull the community back in. For now, she is there rent-free.
"They're just happy to see the building being used." she said. "It's nice to see people having a good time. It's so needed right now."
Angell pointed to how expensive it is to eat out now, and this gives older people an option.
"I feel like the little mom and pops that used to be around just don't seem to be," she said.
It's also "a little family business."
Faith Angell said her mother's two sisters — Heather Atwood and Kara Quenneville — are helping, as are extended family. The three women were formerly known as the "Williamson sisters."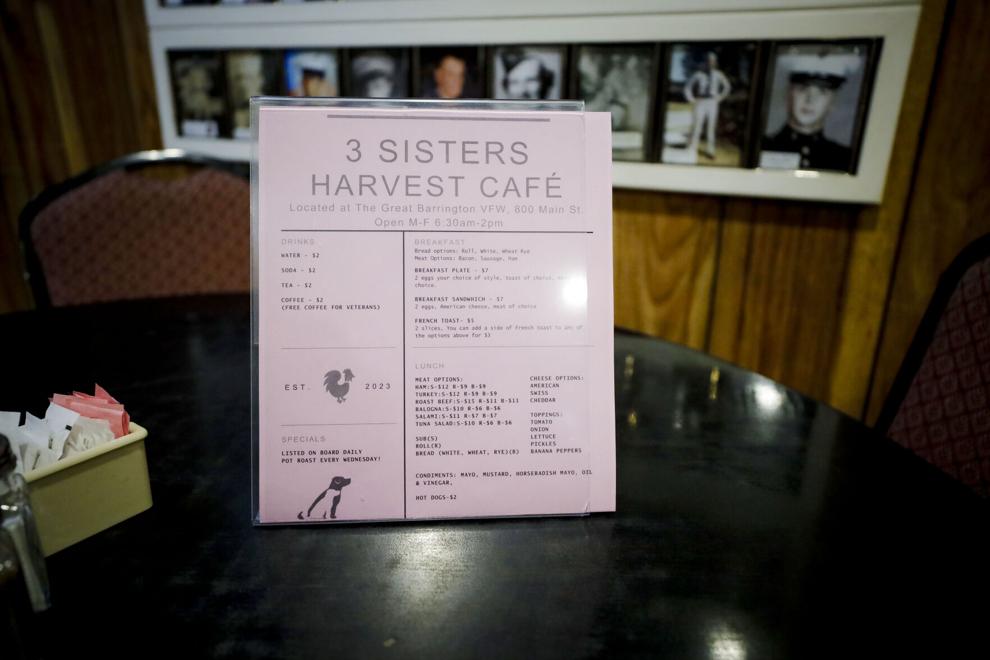 "It's really like a community feeling there," Faith Angell said. "Anybody's welcome, even if you just want someone to talk to."
Val said initially she wasn't going to do sit-down meals. But people were coming and sitting down anyway. So she decided to bring in some puzzles and a guitar.
"A guy came in today and wrote a song," she said. "He's getting new strings for it."