PITTSFIELD — It's been a staple of the city's north end for over 100 years, the go-to place for neighborhood residents to get their groceries, a convenient way for shoppers to avoid the long lines at either the supermarkets or big box stores.
"Probably my grandparents shopped here," said Sharon Burnick of Lenox Avenue, referring to Harry's Supermarket at 290 Wahconah St., which was founded in 1914 and been operated by the Nichols family of Pittsfield ever since.
Until now.
One of the city's oldest family-owned supermarkets, and an adjacent package store, have been sold to another family-run company with roots in New York and other enterprises in the Berkshires. The new owners, Sam and Ravikant "Ravi" Patel, purchased the market for $750,000 and the package store, which is located at 268-274 Wahconah St., for $625,000, according to documents filed at the Middle Berkshire Registry of Deeds.
The Nichols family opened the package store when Prohibition was repealed in 1933, and had been leasing it to another group that will continue to run it. The sale of the supermarket also includes an adjacent lot on Belair Avenue.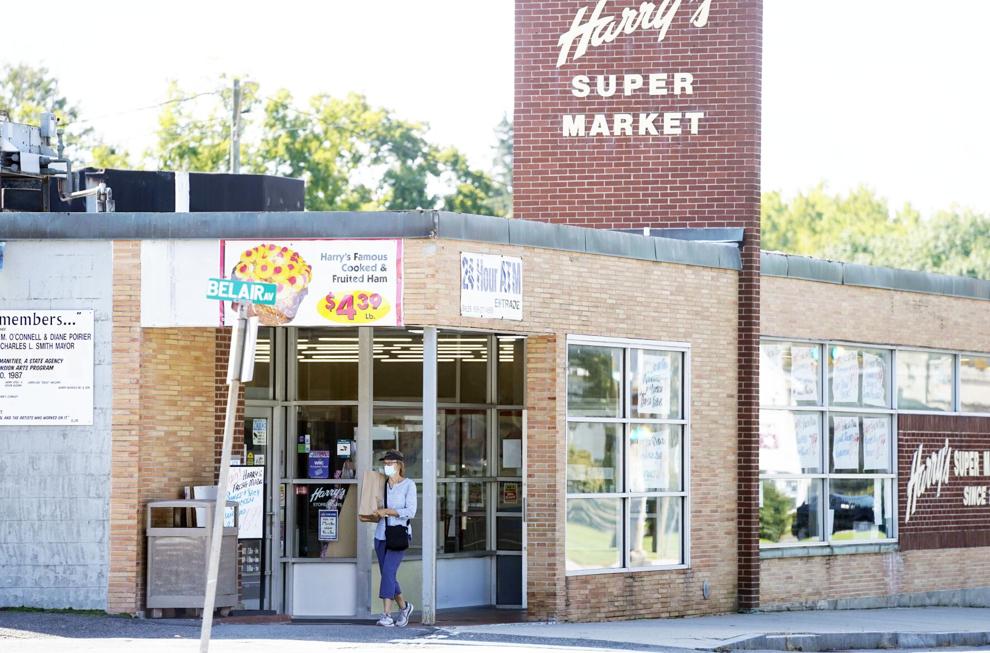 The Patels, who have obtained mortgages on both properties with Rockland Trust, plan to leave both businesses just as they are — and under the same names.
"It will continue as the same operation," Ravi Patel said. "We will not change anything except for hiring a couple of people."
SRH Realty is the new entity that owns the supermarket while Kalahar Realty LLC owns the package store. The resident agent for both entities, Sureshkumar Patel, resides on Lenox Avenue in Pittsfield, according to documents filed with the Secretary of State's Office. The rest of the principals in the new entities live in New York.
The family also owns a deli in the New York City borough of Queens and operates three other package stores in the Berkshires, in Adams, Great Barrington and Williamstown, Ravi Patel said. He said they were attracted to Harry's because the business was also family-run. The majority of the store's 15 employees will be retained, according to both Patel and Bob Nichols, who co-owned the supermarket with his cousin, Tom.
"They gave all of my help raises," Tom Nichols said.
The employees who are leaving are planning to retire, Bob said.
The deeds signifying the sale were filed with the Registry of Deeds on Friday, but two regular Harry's shoppers said Monday they didn't know the store had been sold. They were both relieved it planned to stay open and that no changes were being made.
Burnick, who is 60, said she will continue to patronize Harry's under new ownership, "if the quality doesn't suffer because of it.
"It's convenient for me," she said.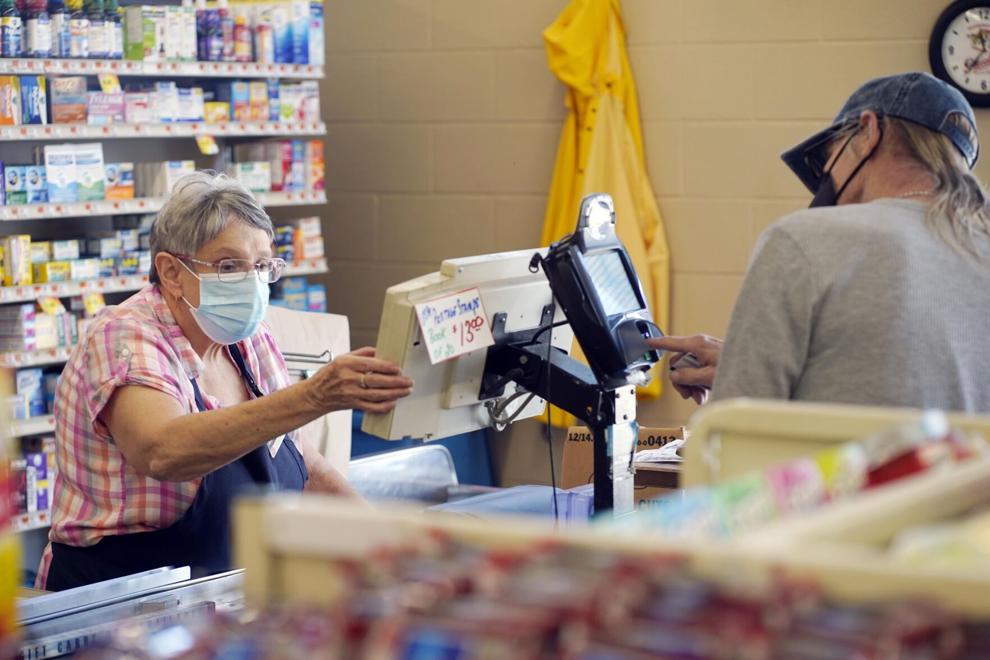 Nancy Baer, who has worked at Harry's for 20 years, is planning to retire Oct. 1. Baer said her decision to retire was unrelated to the change in ownership, but said the sale solidified her plans. "It just worked out that way," Baer said.
"It is sad. It's been in the (Nichols) family for years," Baer said. "But at least they're not closing it. They're keeping it open."
Tom Nichols, who is in charge of Harry's meat department, and Bob, are staying on for a while to assist in the transition to new ownership.
"I've been here 48 years," Tom said. "I came here out of high school.
"It's bittersweet," he said about selling the business. "I don't know what I'm going to do with myself."
The cousins had been looking for "the right buyer" for Harry's for "quite a while," Tom said. They were impressed with the Patels, whom he referred to as "high class'' business people.
"They're very nice, hard working people," he said.
The businesses' founder, the late Harry F'. Nichols Sr., was a popular chap who was often referred to as "mayor of the North End."
Nichols immigrated to the United States from Lebanon in 1897, and originally opened a grocery and variety store in Pittsfield within six months of each other in 1914, three years after he arrived in the city. The variety store was converted into a pharmacy, which no longer exists. The grocery store became a supermarket in 1957. An addition doubled the size of the supermarket in 1967.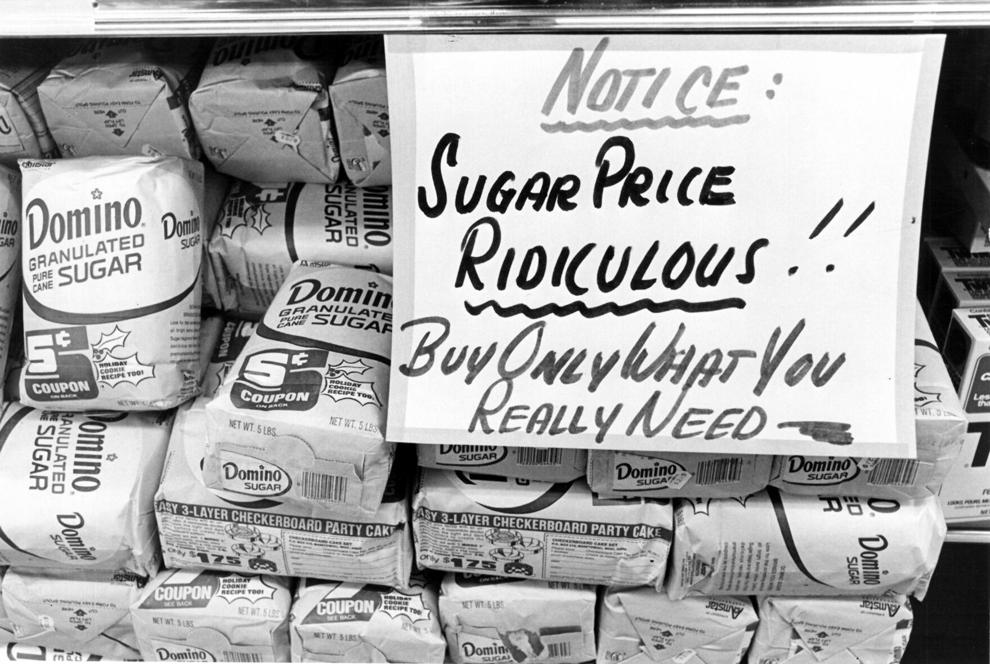 Harry's also opened a second market in leased space on Elm Street in the 1990s, but closed it after the owner decided to sell the building.
Working in the Nichols' various enterprises was a family affair. Twenty-six family members were working in the businesses on the 70th anniversary of the market's founding in 1984, and up to 60 had been employed in those enterprises up until that time, according to Eagle files. Harry F. Nichols Sr., who died in 1960, had nine children, and five of his seven sons wound up working for him — including his successor, Harry F. Nichols Jr., who died in 1997.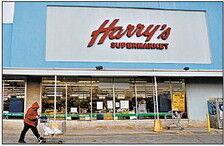 But interest in continuing the family's legacy has waned.
"I'm the youngest of the owners," Bob said. "I'm 64, Tommy's 66, and our cousin Jim, who helps us out, is 69. Basically, our kids all went off in different directions. There's nobody behind us coming up.
"What else were we going to do?" he said. "If we ever wanted to retire this was the only option."
Many small businesses suffered when the COVID-19 pandemic began to affect the local economy last year, but Bob said Harry's was not among them.
"It hasn't been that difficult," he said. "Our meat counter has just thrived in this environment and our deli has been just tremendous," he said. "I feel bad for some of the small businesses (that struggled), but we've been the opposite."
However, all the work the cousins have had to put in because of the pandemic has taken a physical toll.
"We've been extremely busy working extra hours," Bob said. "Twelve hour days have turned into 18 hour days. We're not 25 anymore. We used to be able to do it."
Burnick nodded to the Nichols family's efforts.
"I appreciate their many decades of hard work and service to the community," she said. "I'm going to miss them."