PITTSFIELD
T im Burke doesn't want to change the atmosphere on Tyler Street, an area that the city of Pittsfield is keen to develop. The managing director and CEO of Mill Town Capital just wants to add to what already is there.
Pittsfield-based Mill Town, a private investment group, recently broke ground on a project to convert a group of vacant buildings and open space in the 700 block of Tyler Street into 36 market-rate housing units. The Community Development Board approved a 32-unit project, with an option to add four more units, when it considered the proposal in July. Also, Mill Town has received a tax-incentive package from the city.
The project includes a combination of new construction at 730-748 Tyler St., which will contain 20 units, and a full facade renovation of 765-771 Tyler, where the 16 other apartments will be located above some ground-floor commercial spaces.
The renovations are expected to be completed in September, with the new building built by the end of next year, Burke said. The apartments at 730-748 Tyler will be located on parcels that formerly housed Pittsfield Radio and Shedd Plumbing. Both buildings have been vacant for several years.
The city took down the Pittsfield Radio building this year, after it collapsed, according to Burke. The building that housed Shedd also is coming down.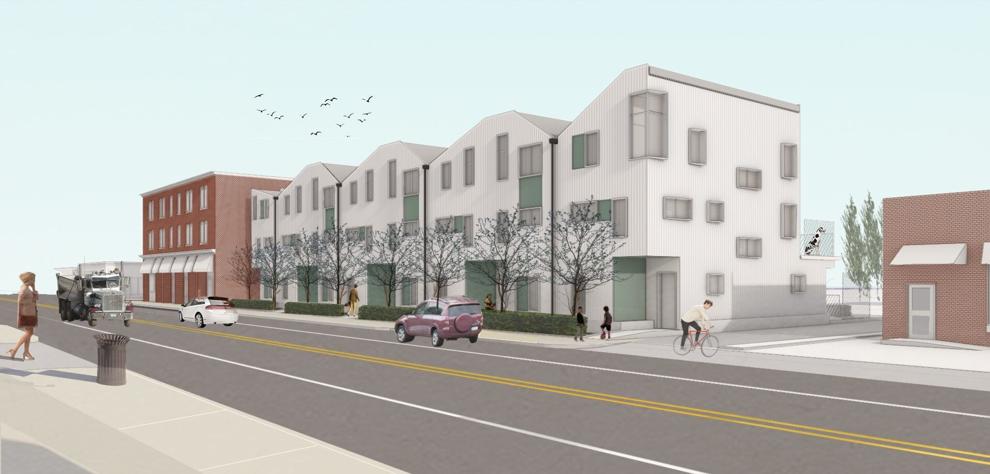 The new structures will be built by Restorations Inc. of Hinsdale, which built the Proprietor's Lodge in Pittsfield and the Lake House Guest Cottages in Lanesborough.
They will not look like the mostly brick buildings that line Tyler, one of the city's busiest thoroughfares, which runs through Morningside, one of the city's poorest neighborhoods.
But, Burke said the project isn't intended to gentrify Morningside, rather, to add to the character that exists there.
"The intention is certainly not to gentrify anything," Burke said. "Tyler Street has a really diverse residential and economic business fabric, and I think this is just intended to be a part of that fabric. The intention is to have an inclusive, diverse population and stay with the overall diversity of the neighborhood from a residential and commercial standpoint."
A feel for the area
Unlike some developers who come in from the outside and build projects that don't fit into the area, Mill Town already has a feel for what goes in the Morningside area. As of August 2019, Mill Town had invested $3.6 million in 22 properties located along the Tyler Street corridor.
"In combination with the investments we have in the area, we have 80 other units of housing in the Tyler Street neighborhood and we certainly have no gentrification there at all," Burke said. "An important fact that we refer back to is that every tenant that we inherited when we bought property ... we have not raised rents on a single tenant, and that's over dozens and dozens of apartments. So, I think that really proves that there's no push to raise rents or gentrify a neighborhood.
"If there was a gentrification strategy, you would see us raising rents and really trying to drive up the neighborhood in that way, and that's just not what's happening."
The new housing units will be a mixture of one- and two-bedroom market-rate apartments, Burke said. The new dwelling units in downtown Pittsfield also are known as "market-rate" apartments. But, Burke said "market rate" is a pretty generic term.
"From an industry standpoint, it really means what the market will bear for rent rates," he said.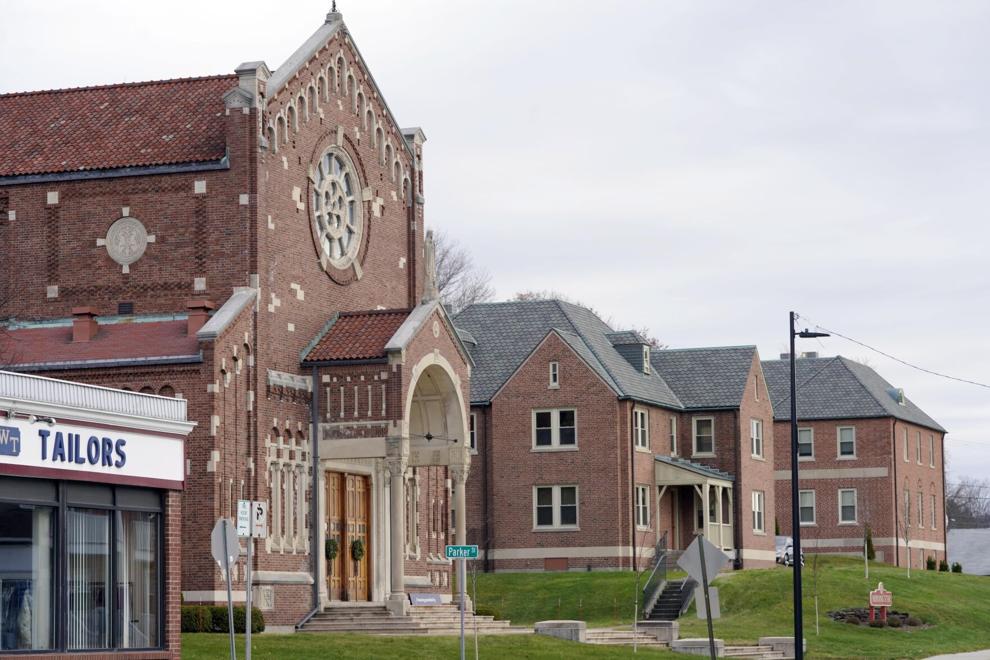 Mill Town is formulating the rent structure for the new Tyler Street housing units. Burke said it will be based on the rents for similarly sized units at Morning Star, another new Tyler Street housing development, and other properties that the investment group leases in the area.
That project, consisting of 29 one- and two-bedroom apartments, is being built at the former St. Mary the Morning Star Church property on Tyler Street between Parker and Plunkett streets, not far from Mill Town's project. Developer David Carver told The Eagle in 2018 he planned to set the monthly rents at $1,000 to $1,300 for the one-bedroom units and from $1,300 to $1,450 for the two-bedroom units.
"We're looking at what St. Mary's and some of the other units in our portfolio do for one and two bedrooms," Burke said. "We'll project that out as we get close to leasing it out, but this is all new construction, so we feel the rents should be reasonable and in line with what the market will bear."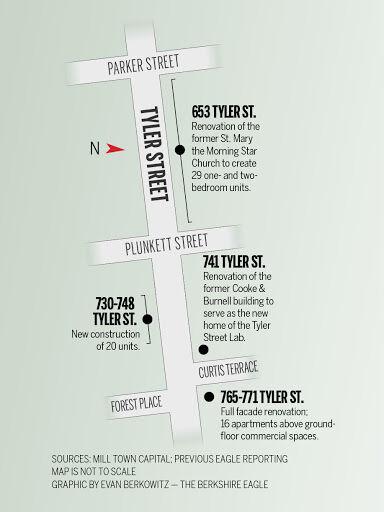 People and groups with ties to the Morningside neighborhood are pleased with Mill Street's plans.
"We've gotten the gist of what they're doing, and we're all real happy that they're putting money into the community," said Diane Marcella, who heads the Tyler Street Business Group. "We're going in the right direction."
Alisa Costa, the initiative director of Berkshire Bridges — A Working Cities Initiative — it's a group that helps residents actively engage in shaping their city — said Mill Town has been receptive to the neighborhood's needs.
"I think that they have very good intentions," Costa said, "and we continue to have conversations. ... They're great because they're already a landlord in the neighborhood and know what's going on on the ground."
Involvement 'a good thing'
Councilor at Large Peter White, who grew up in Morningside and has remained an advocate for the neighborhood, said "any housing project down there is a good thing."
"Mill Town has shown that they've really been invested in Pittsfield, from what they've purchased so far and for what they've done at Bousquet," White said, referring to Pittsfield's venerable Bousquet Ski Area, which Mill Town purchased for $1.07 million in May. "So, their involvement in the neighborhood, I see as a good thing."
The group also purchased Pontoosuc Country Club in Pittsfield in August and has compiled a comprehensive outdoor recreation plan this year for Berkshire County with the Berkshire Regional Planning Commission.
"They've also bought some other property in the area, so, they're really doing a lot of concentrated investing, which I think is important," White said. "A lot of times, good or bad, investors come in and they're just trying to make a buck. They're [Mill Town] really trying to make transformations to the neighborhood.
"So, they're making more of an investment not by just purchasing one building, but several buildings in the area, to build up the area instead of just building up their own pockets, which is what I think we normally see.
"When someone invests, they want to make money, and I wouldn't put anyone down for that," White said. "But, with Mill Town Capital, I've really seen them invest in the betterment of Pittsfield and in specific areas."
"We are absolutely thrilled to have a visionary partner like Mill Town join our ongoing efforts to revitalize the city of Pittsfield," Mayor Linda Tyer said in a statement.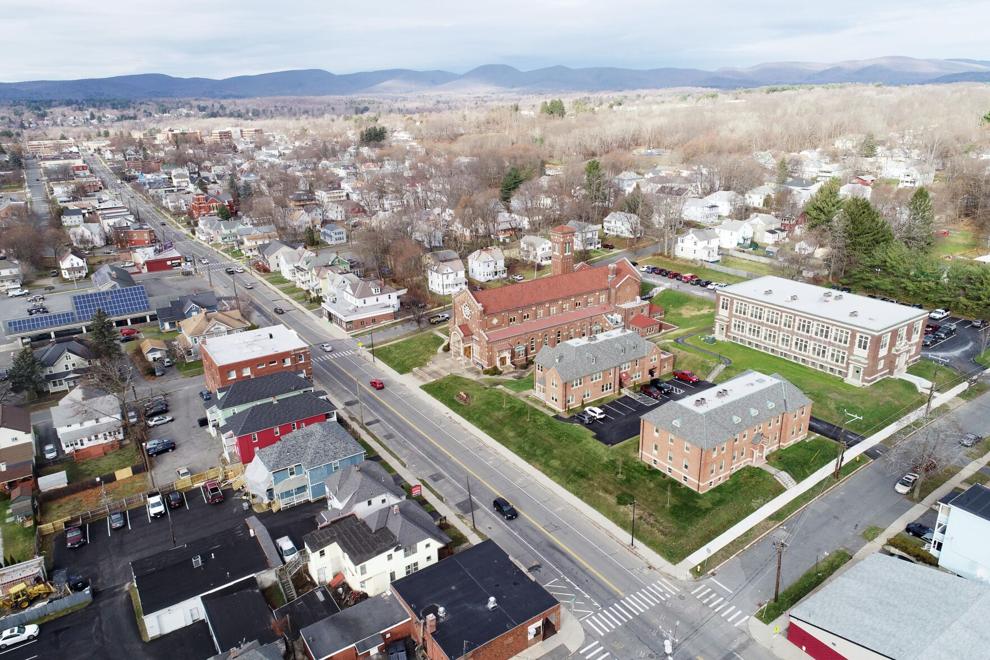 In addition to the new housing units, Mill Town also is renovating the former Cooke & Burnell building at 741 Tyler St., which the the investment firm also owns, so it can serve as the new home of the Tyler Street Lab, a community organization through which residents host workshops, share crafts and collaborate on neighborhood projects.
When they are completed, Mill Town's project and the St. Mary's project will provide 65 new housing units in Pittsfield, which long has suffered from a dearth of quality new housing. General Dynamics Mission Systems, one of the Berkshires' largest and growing employers, recently co-signed a letter addressed to the mayor's office in support of new housing investments.
"We've heard a lot from employers that housing is a challenge in Pittsfield," Burke said. "Pittsfield housing stock is, generally speaking, pretty old and, in a lot of cases, in need of repair, and there hasn't been a lot of new construction in Pittsfield over the last 10 years.
"Our mission is making Pittsfield a better place to live and make it more attractive to growing employers," Burke said. "This is really designed to market this to some of the employers who are growing in the city and help spur economic development by helping them to those jobs.