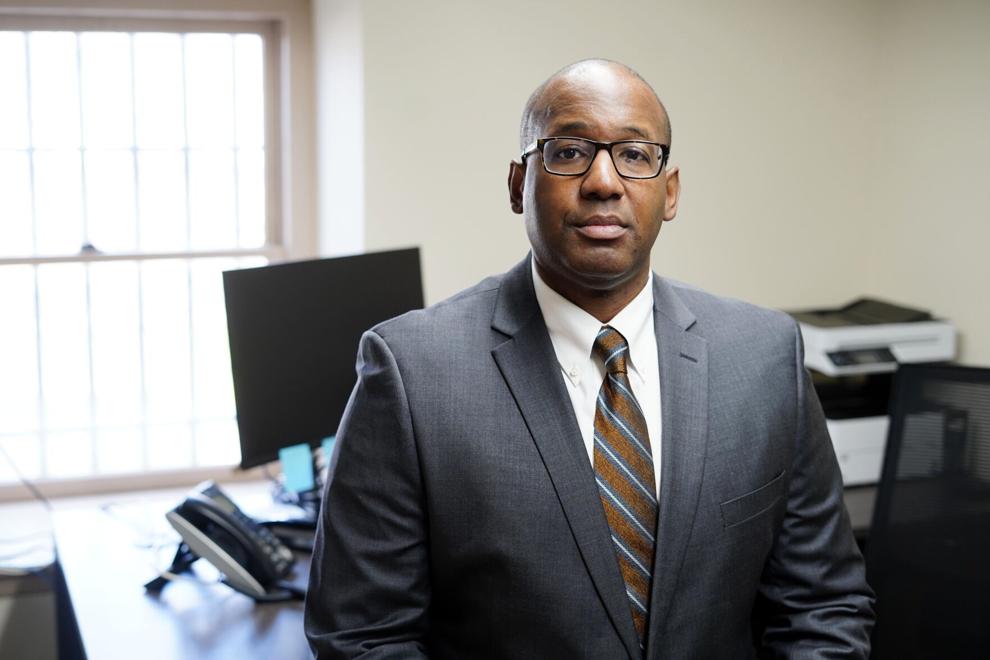 PITTSFIELD — For the formerly incarcerated, the first 72 hours of freedom can be as difficult as the sentence they've just finished.
This is the period when ex-cons are most likely to take the steps that lead them to re-offend, according to law enforcement authorities. They have two choices: Return to the environment that got them into trouble in the first place, or choose an alternative path that allows them to become a productive member of society.
This is where Jason Cuyler comes in. Cuyler is the executive director of 2nd Street Second Chances, a nonprofit organization working in partnership with the Berkshire County Sheriff's Office, that provides resources to the formerly incarcerated to help them succeed in the outside world. The program is held at the old Berkshire County House of Correction, a facility run by the sheriff's department, which is located on Second Street in Pittsfield.
We spoke to Cuyler about his job, how his program helps the formerly incarcerated, why is is so difficult for those released from correctional facilities to keep from re-offending, and how the Pittsfield native's background led him to this point in his life.
Q: How did this position with the 2nd Street initiative come about?
A: When Sheriff (Thomas) Bowler approached me and asked me if I'd be interested in moving from my case management coordinator position to a position as the executive director of 2nd Street, I knew it was an opportunity that I couldn't pass up. It's a fortunate place for me to be. I'm able to watch many of my former clients at the Berkshire County House of Correction make a choice to continue their rehabilitation. I get to witness, firsthand, the final product and the part of corrections that we all hope will the last stop for those we serve.
Q: What is your background?
A: I have worked in corrections with the Berkshire County Sheriff's Office for 22 years. All my service has been in areas of case management and programs and treatment. I thoroughly enjoy the work I do and love being witness to the often powerful and commendable transformations that so many of our clients wok themselves through.
Q: How does the program work, and how does it help the formerly incarcerated re-enter society?
A: The idea behind the 2nd Street initiative was crafted by a working group of individuals who understood the importance of wraparound re-entry services and the positive impact that programs like 2nd Street have on their communities. The program gives us the ability to track, monitor and continue to work with clients beyond their sentencing at local, state and federal facilities, and to continue helping them in areas where they might still need support and access to additional resources. We tailor programming and offerings to the individualized needs of each client to ensure everyone has the most optimal chance for success.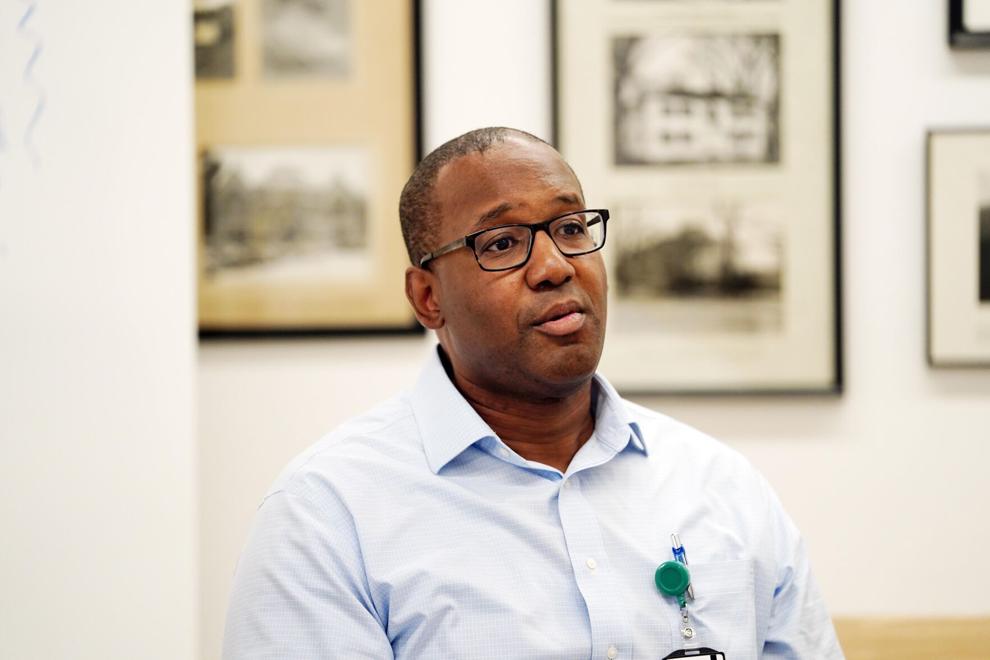 Q: Why are the first 72 hours after release the period of highest re-entry?
A: Typically, when individuals are released back into the community, post-incarceration, they have no job, few housing options and limited financial support. Those first 72 hours are crucial in determining what choices people will make, what people they'll surround themselves with and whether they'll succumb to the temptations and pressures around them, or they'll fight to dig themselves out. Those choices that clients make during this short window are often indicative of whether they'll return to jail or make a successful transition back into the community. Our goal is to reach as many clients as possible during this critical period to offer them the support and resources they need to continue their path of recovery and rehabilitation.
Q: How does this program help formerly incarcerated individuals?
A: A large percentage of clients that we serve at the Berkshire County House of Correction are of the un-housed population. In many situations, our clients have lost connections with family and have minimal outside support. They're unemployed and limited to what jobs they can apply for. It's difficult not to return to what feels familiar, or easy, when faced with these unsurmountable challenges.
The 2nd Street program is a resource center for justice-oriented individuals to navigate these challenges and equip them with the tools they need to secure housing, learn skills to assist with employment and to participate in programming aimed at substance abuse recovery, family rehabilitation and legal services. Our goal is to eliminate the challenges that stand in the way of doing what's right and ensuring our clients can succeed to their fullest potential. The 2nd Street program is exclusively donor- and grant-funded.
Q: Why do people in these situations have so much trouble re-entering society?
A: Unfortunately, especially in today's daunting economy, it's nearly impossible to start with nothing and turn it into something without the proper tools to do so. I truly believe that most of our clients want to make good, forward-thinking decisions and don't choose to re-offend, but until society addresses the struggles that men and women face upon community re-entry we will continue to see a revolving door of people trapped in our justice system. ... Our program is designed to fill voids and provide support so that our clients don't feel pressured to return to toxic places or activities for sustainability.
Q: Why did you become a social worker?
A: To be honest, I wasn't entirely sure what I wanted to be when I "grew up" and just picked a college major that sounded interesting. I ended up going with sociology with a concentration in criminology. It was a great choice.
Q: How did you end up in law enforcement?
A: One of my favorite classes, under the sociology umbrella, was a criminology class, which I later decided to minor in. I was able to do some internships as part of my minor, and fell in love with the field. I'm now in my 23rd year with the Berkshire County Sheriff's Office and can honestly say that I enjoy my job and look forward to what each day brings.
Q: How did what you experienced growing up lead you to where you are today?
A: I grew up in the heart of the West Side community (in Pittsfield), on Linden Street, and began my academic career at Westside Community School (now Conte Community School). My family later made the decision to transfer me to Berkshire County Christian School and then to St. Joseph's High School before I went on to study at UMass Amherst.
I do feel that attending schools with incredibly small class sizes certainly played a pivotal role in who I am today. I always had a great support system and had many adult mentors who ensured that I was involved in sports, keeping up with my schoolwork and who carefully guided me to make sound decisions that worked to enhance the trajectory of my life.
I think all of my experiences, collectively, have made me more cognizant and empathetic in the role that I'm in as executive director of 2nd Street. I understand how having access to the right resources can change who we become and how we live our lives and I recognize that a single opportunity can mean the difference for many between struggle and success.
Q: What advice would you give someone who wanted to enter your line of work?
A: I would tell them not to hesitate! We can always use more enthusiastic, empathetic people in this field. Good people are always welcome. It truly take a village.