PITTSFIELD — Lee Bank has begun construction of its new Pittsfield branch at the corner of South and Reed streets at the same time its foundation has made a gift of $16,000 to the Pittsfield Public Schools.
The $16,000 grant from the Lee Bank Foundation represents $1,000 for each public school that serves children and adults in Pittsfield.
"By supporting the city's public schools, we're making a ground-up commitment to the education system in Pittsfield," said Alison Brigham, treasurer of the Lee Bank Foundation, in a news release. "Our foundation is intended to do just this: to direct money where it will make an impact."
The new branch will replace Lee Bank's existing branch office at 75 North St. in Pittsfield with a free-standing facility, drive-up services, community meeting space and ample parking. The North Street branch will remain open for business until construction on the new facility is completed. Allegrone Construction is expected to finish the two-story, 5,400-square foot structure by next summer.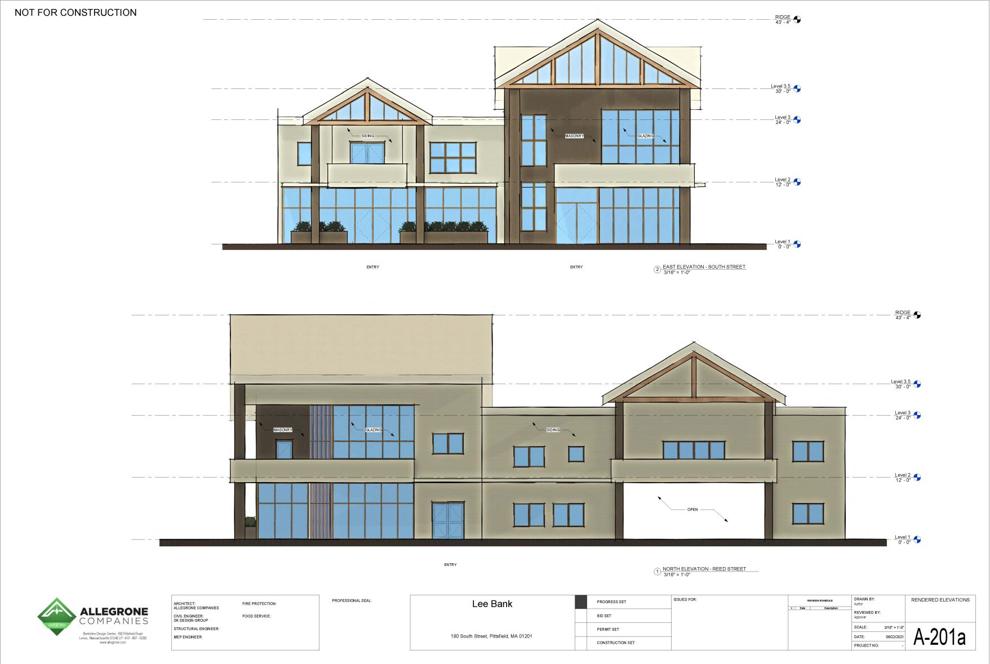 The City Council approved the project in October after it voted to change the first 290 feet after South Street on Reed Street to two-way traffic, add a right-turn median at the intersection of the two streets and grant a permit for a drive-thru window.
Although the project is impacted by construction cost increases, as a community bank Lee Bank is free of shareholder expectations that might have otherwise curbed, delayed or downscaled the project.
"We are very fortunate that we can take the long view," said Lee Bank President Chuck Leach. "This is less about profitability and more about our commitments to the Pittsfield community and our customers. And if a bank branch can serve as a community resource, we would like to provide that."