LANESBOROUGH — The town's first retail recreational marijuana store, three years in the making, opens Friday.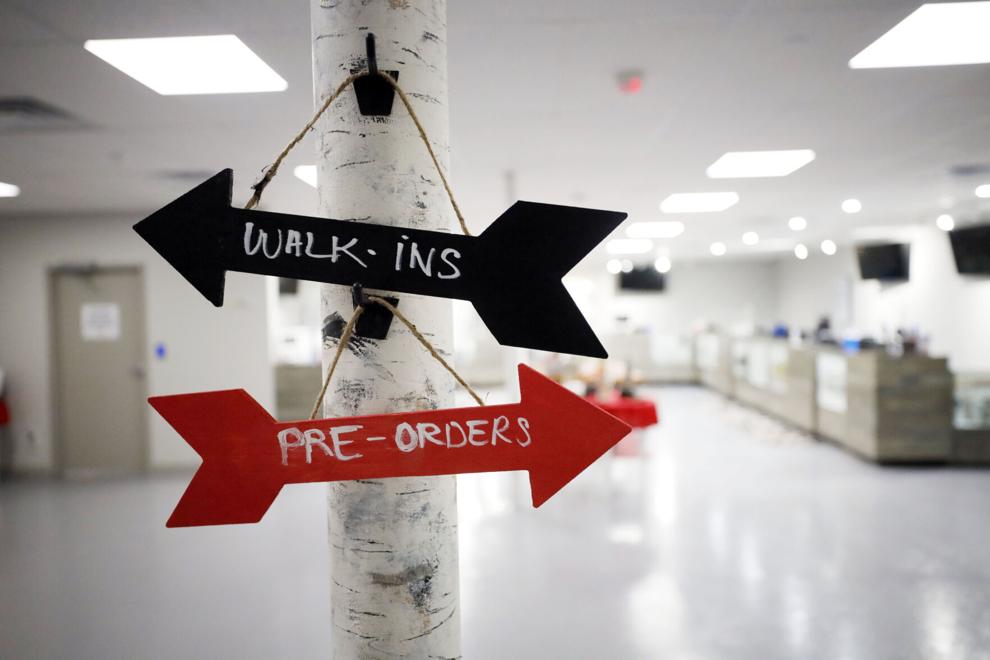 Liberty Market, located almost across from the police station, will start off only with in-person sales through Sunday, with preorder shopping starting Tuesday, according to Chief Operating Officer Ann Marie Belair.
The shop will have special grand opening hours — from noon until 8 p.m. Friday, 10 a.m. to 8 p.m. Saturday and 10 a.m. to 3 p.m. Sunday, with regular hours starting Tuesday (the shop will be closed Mondays).
"We will have that mom and pop customer service with our crackerjack team and offer a variety of product," Belair said. "We probably have one of the largest [cannabis] retail spaces in the county."
The store, lobby and storage take up about 3,000 square feet of the 16,000-square-foot building, once home to the Lanesboro Super Market.
"If we need to expand, we have a massive amount of space," Belair said.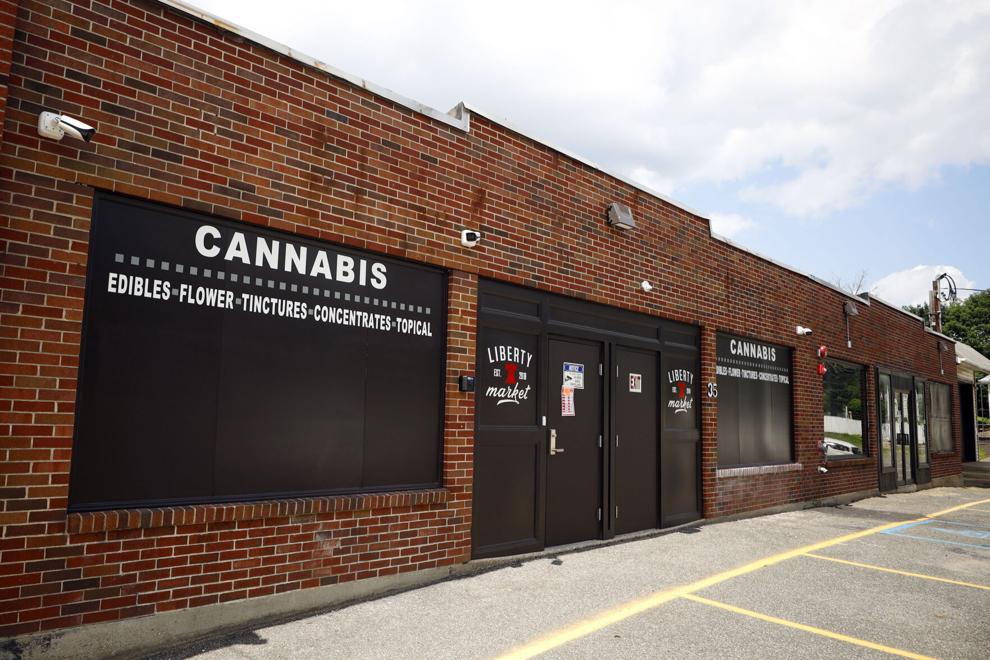 Liberty Market also has ample parking — 27 spaces, more than twice what town zoning requires, according to the development plans on record with town planners.
Belair expects to fill the lot, located on the heavily traveled Route 7 corridor, by taking advantage of visitors to Mount Greylock, Jiminy Peak Mountain Resort and other destination spots between Pittsfield and southern Vermont.
She noted that off-duty police details will be used to direct vehicles to and from the shop if traffic becomes an issue.
Liberty Market's long-awaited grand opening comes after the unveiling a proposal in 2018 to the town. Once the Select Board signed a state-required host community agreement with Liberty Market officials, they sought and received Planning Board approval in July 2020. A year later, a letter from the Massachusetts Cannabis Control Commission informed the town that the commission had granted a license to the shop.
Belair, a supporter of small business and a onetime real estate developer, says Liberty Market has a "Berkshiresque" feel that will feature works of local artists, crafters and vendors to complement the cannabis offerings.
"We are providing space for those who would never have the ability to have a bricks-and-mortar setting," she said.
The display cases of glass and wood have artisan crafts and specialty marijuana paraphernalia. The three support poles in the showroom resemble birch trees, with a giant mural of Mount Greylock and the accompanying mountain range painted by Matt McWhirt.
Liberty Market also can host several pop-up vendors in the open space of the showroom.
"It's more than just a store; this is more about the experience when people come here," said store manager Ashley Brodeur. The Pittsfield resident says she once ran a smoke shop before spending the past two years in the recreational cannabis industry.
Brodeur is one of eight full-time employees and three part-timers, part of what Belair calls a "diverse" payroll.
Inventory manager Shelli Witek is the full-timer making sure there is enough product for customers to choose from.
"Luckily, there are so many cultivators out there, as everything has to be grown and made in the state," she said. "Edibles are easy to get, but the flowers take more time to get, as they need time to grow."