The Index of Consumer Sentiment recently fell to a level that has not been seen since the end of 2011. In other words, survey respondents feel worse about the economy right now than they have at any point in the last decade.
According to the preliminary report from the survey's chief economist, Richard Curtin: "Consumer sentiment fell in early November to its lowest level in a decade due to an escalating inflation rate and the growing belief among consumers that no effective policies have yet been developed to reduce the damage from surging inflation. One-in-four consumers cited inflationary reductions in their living standards in November, with lower income and older consumers voicing the greatest impact."
Inflation has, indeed, spiked. Although increased inflation was somewhat expected coming out of the pandemic, the rate of increase was unforeseen. As of the last reading of the consumer price index, prices rose by 6.2 percent in the last year. Certain items, such as gas and used cars, have seen rapid increases much higher than the average.
For people on fixed incomes or those still looking for jobs, rapid increases in prices will impact sentiment.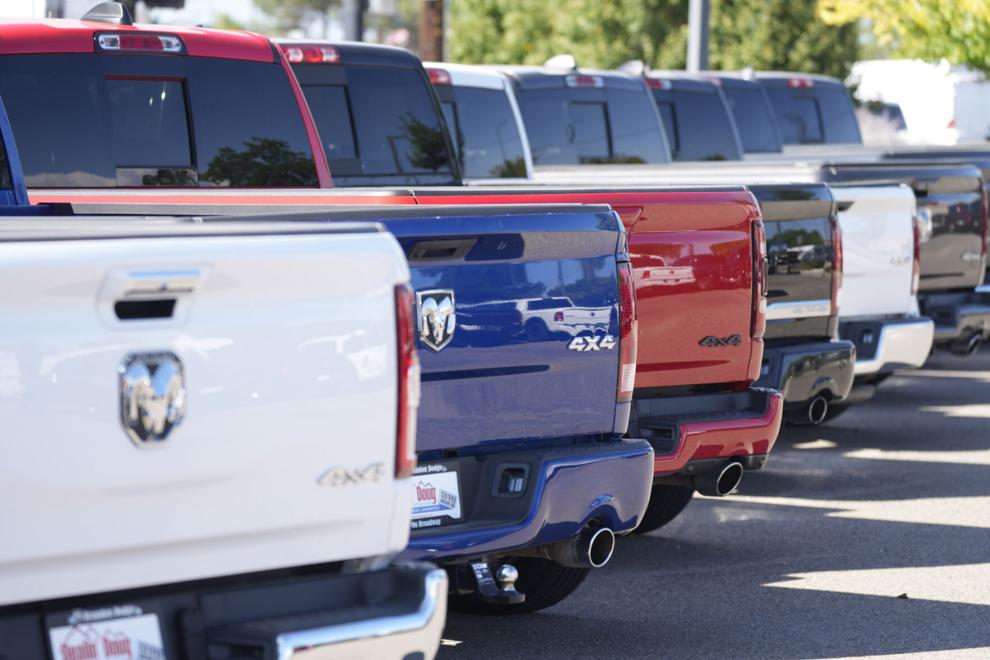 Take the example of a retiree looking to buy a used car. Used-car prices have risen by an average of more than 40 percent since mid-2020, and Social Security checks are not going to be able to keep up with that kind of growth. For these people, it makes sense that sentiment is poor.
On the other hand, objective factors like gross domestic product growth, unemployment, wage growth, home values and the stock market all point to a strong economy. The unemployment rate is still elevated relative to 2019 levels, but at 4.6 percent, the rate is well below the pandemic peak unemployment rate of nearly 15 percent.
Nominal wage growth continues to see positive gains after a brief mid-2020 downtick, and average hourly earnings have accelerated this year. In other words, there are lots of jobs, and they are paying historically well.
When the consumer sentiment data is dissected a little further, a strange trend starts to emerge. Perhaps it should be no surprise that survey respondents are heavily influenced by politics. They are not necessarily tied to objective economic conditions.
Back to chief economist Curtin: "Partisans aligned with the President's party have adopted very positive moods, and those in the opposing camp very negative moods. As a result, partisan supporters of one or the other presidents either mentioned or ignored rising home and stock values, inflation and income growth rates, or mentioned or ignored employment or unemployment rates, and so forth."
In other words, people who support the current president generally feel good about the economy. Democrats are more likely to cite higher home values and low unemployment.
Respondents who are against the current president feel worse than ever about the economy. Republicans are heavily focused on inflation. Survey results for Republicans show that consumer sentiment is lower than it was at the depths of the financial crisis, when the economy was unequivocally worse than it is today. The partisan divide may be more pronounced than ever.
The truth, of course, lies between these two extremes. Inflation hurts consumers. It can be very concerning, especially for older and lower-income people. It clearly impacts our day-to-day lives in ways that are very tangible. However, the economy is generally strong. Unemployment is low, and job openings are everywhere. Wage growth has accelerated such that most people are better off, even when accounting for inflation.
Survey respondents tend to look at the economy through a partisan lens. In 2018, when the economy was objectively good (strong GDP growth, low unemployment, high stock market, etc.), survey respondents who identify as Democrats were largely negative on the economy. There was an equally large difference between the responses of Republicans and Democrats.
Unfortunately, most people are no different from survey respondents. People can't seem to look at economic data objectively. This can lead to bad decisions, such as deciding to buy or sell investments in response to how they "feel" about the economy or the president. Good thing you're smarter than that.