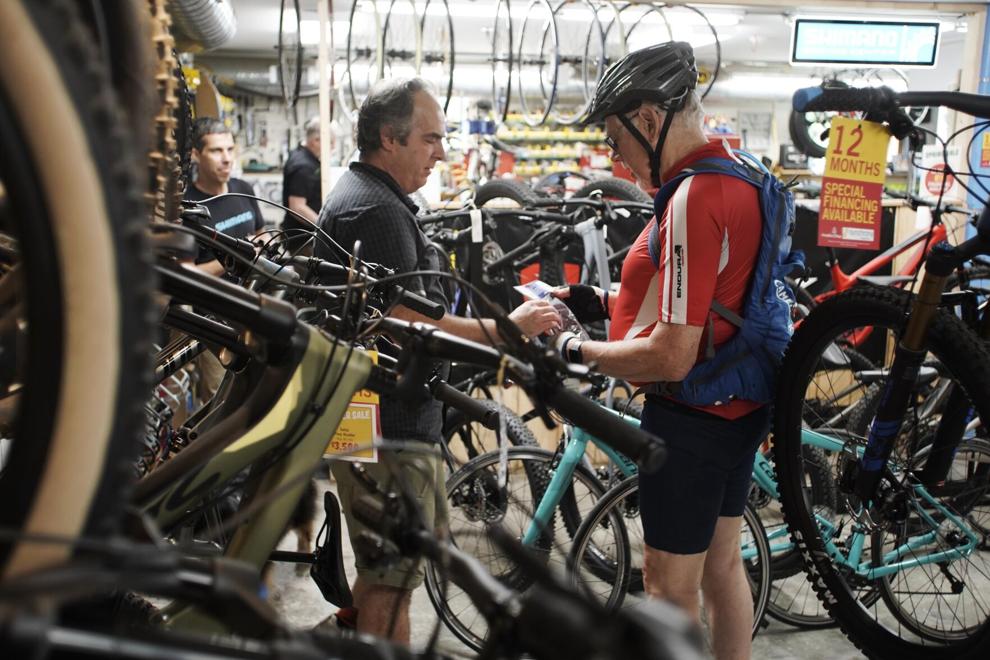 The fall season is known for deals on bicycles and furniture. Let's see where we can find some of these bargains.
CYCLING AROUND SUPPLY CHAINS
Even with supply chain issues, there may be some limited opportunities to find slightly reduced prices. "Fortunately," says Jake, assistant manager of Plaine's Bike Ski Snowboard in Pittsfield, "September, October and November, may be a good time to purchase a specialized bicycle, like cyclocross bikes designed for racing or gravel bikes primarily used for logging or rough terrain roads."
In addition, Jake also recommends checking out other high-end bicycles, which may be reasonably priced and are not affected by the supply chain dearth.
All Berkshire Bike and Board shops (Great Barrington, Pittsfield and Hudson) are offering discounts on a few select bicycles, says Jay Elling, one of their sales representatives. He advises checking out the inventory in person or on its website at tinyurl.com/2syehcn9 to see what is available.
Also, acknowledging the supply chain issue is Jeff Minkler, owner of the Arcadian Shop in Lenox. He believes that there are a still a few cycle models that may be discounted. One bike category that may be on sale are electric road bikes.
Since Massachusetts state law requires that all bicycles must be fully assembled when purchased, you should not be charged an additional fee for a bike shop putting it together. For customers who purchase a cycle from his business, Minkler says free adjustments are included in the price.
In addition, he will encourage all riders to purchase a helmet, if they do not have one. "The cost of a helmet is a better choice than the cost of a medical payment" quips Minkler.
Paul Rinehart, president of The Spoke in Williamstown, who is also dealing with supply chain challenges, points out that consumers must make sure the price is not the only determining factor in their purchasing decision. If something is on sale, according to Rinehart the main question is, "what is best for you?" Don't settle for second best by selecting a bike model, color or type of tire that you may not be happy with later on because the price of the bike is lower.
Although there are accessories on sale in his shop, like helmets or riding gear, it seems that sales discounts are no longer the norm. However, the best advice for consumers is, once you decide which bike you want to purchase, try to negotiate. Consumers may be surprised that retailers are open to reduce their price in certain situations. "So don't be afraid to ask," Rinehart suggests.
Selecting your bike shop is just as important as finding lower prices. A Plaine's sales representative recommends dealing with a bike shop that has an established record of experience selling, servicing and matching riders with the bike category best suited for them (racing, mountain bike, long rides, etc.).
It should be noted that all the above shops have been in business way over 25 years. This is important when seeking advice for your purchase, especially if you are buying a type of bike that you have never owned before.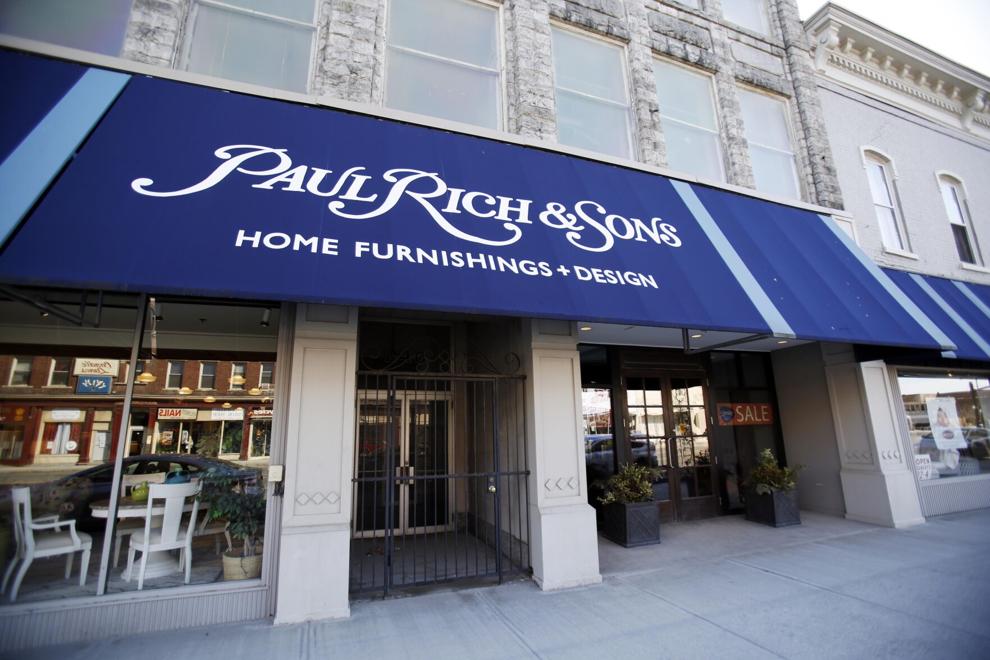 FURNITURE CLEARANCE SALES MOVE INVENTORY
As the fall season emerges, outdoor furniture prices may be moving downward. Stacy Twing, Barrington Outfitters' General Manager, says her store is offering a summer clearance sale for all of its contemporary, casual outdoor furniture with substantive discounts. It is upstairs in a designated area of the store. The inventory includes sofas, sectionals, chaise lounge chairs, outdoor dining tables and outdoor umbrellas.
Paul Rich & Sons Furnishings Home Furnishings + Designs in Pittsfield, according to co-owner Pam Rich, utilizes another marketing approach for its quality furniture, which is manufactured in the United States. One section of the store is set up for year-round clearance sales. As Rich explains, this section called the "clearance corner" consists of customer-returned, floor model or discontinued furniture, with periodic discounts up to 75 percent off the retail price. Regular priced quality products are available in another part of their store.
There are also furniture discounts at some online companies. For example, Raymour & Flanigan Home Furnishings Consultant Brandi Jones said that they are having a 75th Anniversary Sale. This includes some floor sample items that may be discounted up to 40 percent, as well as other discounts which vary by outlet and product, all identified at raymourflanigan.com.
But don't forget to look for other types of furniture-related sales. For example, Jim Solomon, owner of Solomon's Furniture in Lee is running promotions on his mattresses which includes $300 in savings and a free adjustable base. This may be the perfect time to take advantage of these discounts if you are looking to update a bedroom, den or guest room.
Finally, Pittsfield Furniture is closing its door after 34 years. Owner and President Paul Clark is retiring and looking to pursue other interests, which includes his real estate business Clark Realty Group in Pittsfield. Clark suggests with his bargain prices, consumers should "bring their cars or trucks and take advantage of this permanent closing." Although not cast in stone, Clark believes his doors will shut at the end of October or sometime in November.
Good luck on your fall bargain shopping, as more deals may be on the horizon.