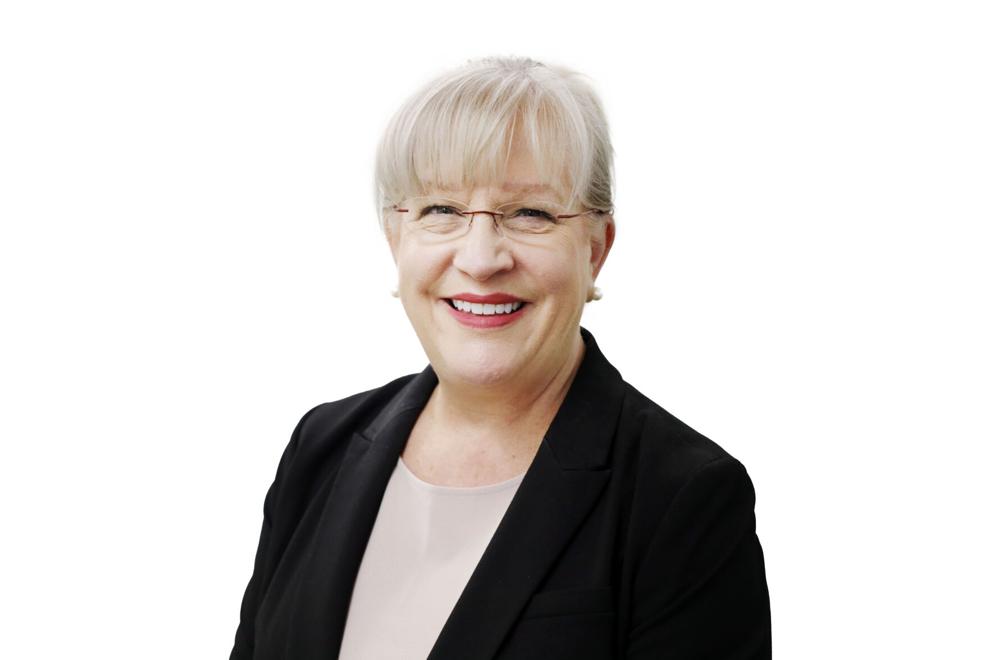 PITTSFIELD — Death is the final stage of life. Coping with it is difficult for anyone when they have to go through that process.
Hospice care attempts to soften that blow by providing compassionate care during the final stages of an incurable illness so the patient can end their life as comfortably as possible.
Michele Clayborne was drawn to hospice through her work in the pharmaceutical industry. She became executive director of HospiceCare in The Berkshires last March, but has served in the field for 23 years at hospices ranging from Texas to New England.
We spoke with the resident of West Brookfield recently about what drew her to hospice, how the practice works, and some of the misconceptions people have about the practice.
Q: You majored in biology in college. Was it your goal to be involved in health care?
A: It was. I was such a fool back then. I graduated from high school a year early and went to college (Emmanuel College in Boston) a year early and was adamant that I was going to become a physician. Fortunately, I realized in undergrad that as much as I love health care and science that I wanted to have a life. So I ended up going in a different direction.
Q: How did you get involved with hospice?
A: I did lots of different things all kind of in the periphery of health care. I was a pharmaceutical rep and one of my customers was a hospice. I loved talking to people, which is why I really loved being a pharmaceutical rep. However, at that point in the early 2000s it felt very much like Big Brother was always watching what I was doing and I always wanted something more meaningful. So the hospice that was my customer had just received approval to hire a marketing person and that's how I entered hospice way back in 2000.
Q: Where did you work before you came to the Berkshires?
A: Before I came here — right as COVID was peaking — I took a two-year sabbatical from hospice and went back to make use of that degree in biology and taught high school biology for two years. I soon realized that hospice was really where I belonged.
Q: What do you mean?
A: I needed the time away and I loved teaching biology. But just about a year ago a recruiter came to me and said I have a great hospice opportunity that I'd like you to look at. I wasn't sure at first until I had a Zoom interview with Bill Jones (of Berkshire Healthcare Systems, now Integritus Healthcare). As soon as I had a conversation with him I knew that I needed to come back to hospice. As much as I loved my freshman and sophomore students, I missed being able to lead a team that is providing for people who are at such a fragile time in their life.
Q: So what is it about hospice that really makes you tick?
A: It's a very sad time in anybody's life to see someone that they care about very deeply (in that situation). What we're able to do is take that out of a medical perspective and bring it much more into a human-to-human relationship and interaction where truly what's most important is that person. It is what drives the work that we do.
Q: How does hospice set up that dynamic?
A: You know, it's really something as rudimentary as asking either the person or their family what's important to [them]. Very, very often, as you know, health care is so complicated; you almost need a manual to operate it. Very often we hear from families that we've been told that they need to do this, or this is the next step. And very often — and this is universal; it's not exclusive to the Berkshires by any means — a health care provider has not asked that formally: What's important to you? What is quality of life to you? That's really where we start when we're working with a family or a patient. Some of our patients have very specific and unique goals. Some of them don't know how to answer that question because they've never been asked.
Q: You mentioned specific and unique goals. Is there a standard approach to setting up a hospice or does it vary based on the patient?
A: It is very unique and individualized. However, one of our common denominators is helping our patient's family be free from discomfort. We look at the model that the person as a whole is made up of mind, body and spirit. So we have physicians, nurse practitioners, nurses that focus on the body. We have the spiritual counselors that focus on the spirit aspect of it. Then we have the social workers that focus on the mind. We look at the person as a whole engaged individual. In hospice the plan here is driven to be one plan with interdisciplinary contributions to it.
At some point in [a] person's life, they go from chronically ill to a life-limiting prognosis. That's where hospice becomes part of the equation. Hospice is for people who have a prognosis (that they will die) if their disease follows the normal course of six months or less. That doesn't mean they will die within six months; it just means that if things go the way they are that's to be expected. Very sadly, our median length of stay, the length that half of our patients receive our services, is 18 days.
Q: That's less then three weeks. Why is that?
A: If I had the answer to that I would make a lot of hospices very happy. It's really multifactorial. We as humans are very much hardwired to live and to fight for life. That's part of it. The other part of it is health care has become so technologically advanced that we can prolong life to what we sometimes think is forever.
The other piece of it is kind of the elephant in the room between the health care provider and the health care recipient, and neither one wants to be the first to bring this up. Unlike hospice, palliative care doesn't require a life-threatening diagnosis; just that someone be critically ill. The biggest benefit of palliative care is that the health care provider and the patients are able to talk about goals of care and what's important. A lot of research shows that when we, collectively the health care system, do that, people access hospice sooner and have a better end-of-life experience, and honestly feel like they're more in control.
So solving that problem ... for 23 years I've been waiting for that utopia, a place in the community where they're going to embrace hospice. And the reality is that many people don't embrace hospice because we in hospice have made it scary when we talk about goals like end of life versus talking about what's important to do. We have tended to use our own jargon a lot and we've made it scary for people to even explore what is hospice. If we could wave a a magic wand, it would be just to have people have an open inquiry into what is hospice, and how can it help my family. If they know that it won't be that scary, a family might accept hospice even a week earlier. That's a long time.
Q: People under hospice care are often granted final wishes. What's the most interesting request you've seen ?
A: This was several years ago, but it remains right in my memory. I remember a husband who was caring for his wife who had Alzheimer's. It was their anniversary and he had been caring for her for a long time. It was definitely believed that this might be their last anniversary.
Our team got together and worked with a restaurant to have them provide something for them. A bakery donated a beautiful small cake for them. A florist donated a small arrangement of flowers. And they were able to have their own special anniversary function
It's easy for us looking in to say the wife didn't know what was going on and that may be so. But that's not what's important. The husband knew what was going on. It was a tremendous gift for him to go with his wife, and she actually had a pretty lucid day just eating lunch with him.
It was just that moment. And that's what hospice really is. Little moments.