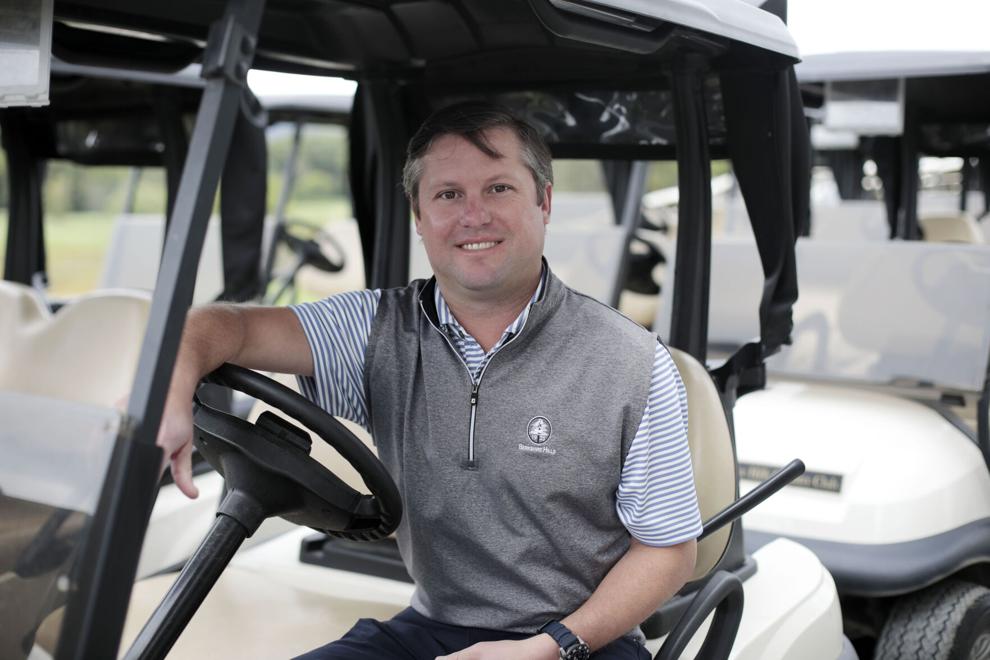 PITTSFIELD — There are two aspects to the sport of golf. There's the recreational side, and then there's the business end.
But there's one position in that sport the combines both of those elements. That's serving as a head golf professional.
Mike Hillman knows the job well. He's been in the business since 2007. He became the the head pro at Berkshire Hills Country Club in Pittsfield in 2013, following following four years as the club's assistant pro.
There's a lot more to being the head golf professional at a club than most people think, and the Greenfield native filled us in when we spoke to him recently.
Q: Why did you become a golf pro?
A: I was 10 years old when I picked up the sport. My grandmother was the one who kind of introduced me and my little brother. When we were that age my mother would drop us off at (my grandmother's) house before work. We'd spend the whole day there. My grandmother lived on a little nine hole course in Greenfield. She would take us out to play.
Q: What happened next?
A: As I got older, when I was in middle school, I joined the Country Club of Greenfield. I basically spent all my free time there playing, practicing, helping around the pro shop. I worked there through high school. .... As I started to look at colleges I didn't really know what to do. A lot of my friends were looking at business schools, so I kind of fell into that. Talking to (the club pro) one day I asked him if he knew about any professional golf management programs. I went home and did some research and applied to a few schools. Methodist University being one of them in Fayetteville, N.C. They offer a professional golf management program. So I did that. It's a four-year program. You get your business degree and basically minor in golf management.
Q: I did some research on what the responsibilities club pros like you have. One of the things that came up on Google that stood out to me was this: "job responsibilities vary depending on the club's size, but the smaller the club the more likely it is that a golf pro wears many hats." Do you wear many hats?
A: Yeah, for sure. I think somebody who isn't very familiar with the game of golf might think that the golf pro teaches lessons all day and plays golf all day but there's really a lot more that goes into that. You get here early in the morning and you're pulling carts out for the members. Say the water jugs are out of water. You're out there in a cart setting the water jugs out and refilling them. Somebody needs something up at the restaurant and it's not open; you're trying to make sure everyone is happy and accommodated. You have a staff of about 10 people so you're training staff on different parts of the operation, whether it's running the cash register, helping out with the golf shop, merchandising, and the range and all sorts of stuff. The golf pro certainly wears all different hats. You're all over the club. You're the Swiss Army knife, if you will.
Q: Both club pros and touring professionals are members of the Professional Golfers Association. How does your certification differ from what a touring pro has?
A: I'll tell you about my time at Methodist. Going through the program on top of your school work you're doing the PGA accreditation work, which is where you keep learning about the business, how to run a golf shop, customer service, golf instructions. There's actually three different levels and they all consist of a decent amount of bookwork that you have to do and complete and turn that back into the PGA. ... You have to be certified in all these different things before you move onto the next level.
Q: Many people don't understand the difference between being a club pro and a touring professional. Explain that for me.
A: The tour player is out there playing golf for a living. That's how they make their living. It's a whole different aspect for them because it's their job. if they don't play well they don't make a check. Their caddie doesn't make a check. it takes so much for someone to make it to be on a PGA tour. While as a club professional, you can still enjoy the aspects of playing in local section tournaments but you also have the business aspect.
Q: Touring pros have to meet certain criteria every year in order to keep their tour card. Does anything similar occur at your level?
A: Once you get your certification you still have to keep working toward furthering your career. We have a credit cycle that renews itself, I believe, every three years. So you have to acquire a certain amount of credit hours, educational hours. Going to your local section meetings, giving back to your section whether it's volunteer work or attending educational seminars to help better yourself.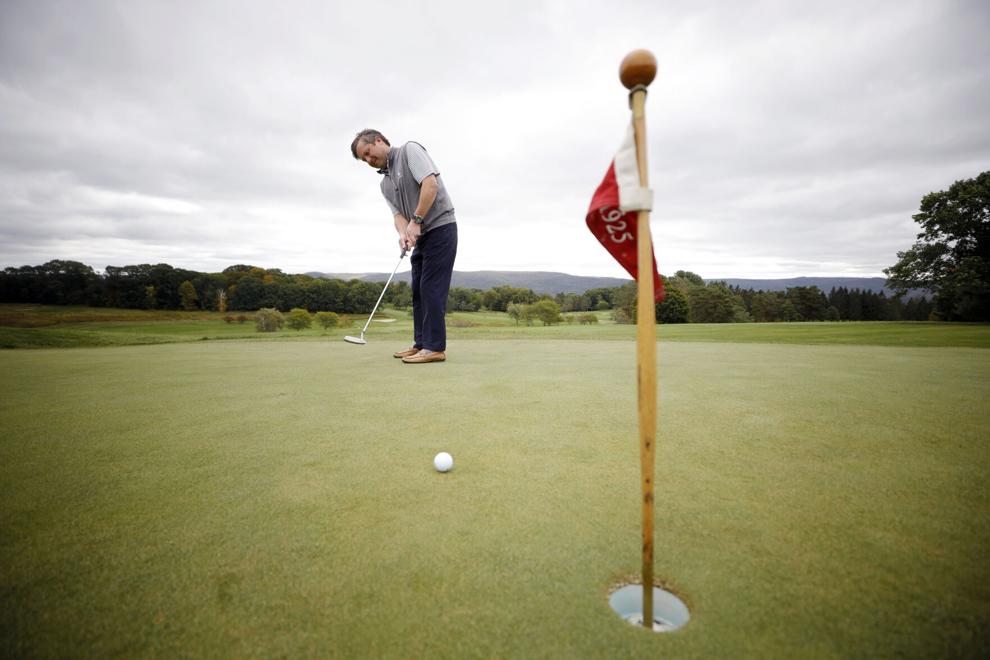 Q: Did you ever consider joining the tour?
A: Not necessarily. When I was younger I had pretty high expectations to play at a high level. But once you get in the business you develop a different appreciation for the game. It's not all about playing. It's about helping people get better and providing fun tournaments and teaching programs.
Q: Did you play college golf?
A: I tried my freshman year at Methodist. I didn't make the team. It was pretty competitive. The requirement to get into the PGM program was a 6 handicap or lower. So you can imagine the competition down there.
Q: What do you enjoy the most about being a club pro?
A: Getting to play with different groups of members, not always playing with the same people every day because you get to know people a little bit better on the golf course. You have four hours to chat with them and it's not always about golf.
Q: What's the hardest part of your job?
A: Some of the summer holidays you miss out on because you're working, but it's all worth it in the end.
Q: Nationally, the sport has struggled the last few years with memberships declining and courses closing, but that trend seems to have changed since the pandemic. What's your opinion?
A: Since the pandemic golf really benefitted because it's one of those sports where you can get outside, social distance, exercise and get fresh air. Over the last few years we've seen a very big influx of members at Berkshire Hills. We're north of 500 golfing members. I would say before the big uptick we probably had 350 to 400 members. Pontoosuc, Skyline and Egremont have closed (in the Berkshires). Their members are looking for places to play and Berkshire Hills has certainly benefitted. Nationwide, if you talk to any golf pro anywhere they'll tell you that their rounds are up and their business is up, especially since 2020.
Q: What advice would you give to someone who wants to do what you do?
A: If it's really something you want to do, stick with it. I know being an assistant golf pro can be kind of tough. It's a lot of hours. It's not as glorious as being a head professional — you're spending a lot of time in the shop. But if you put your time in and get your work done your time will come.