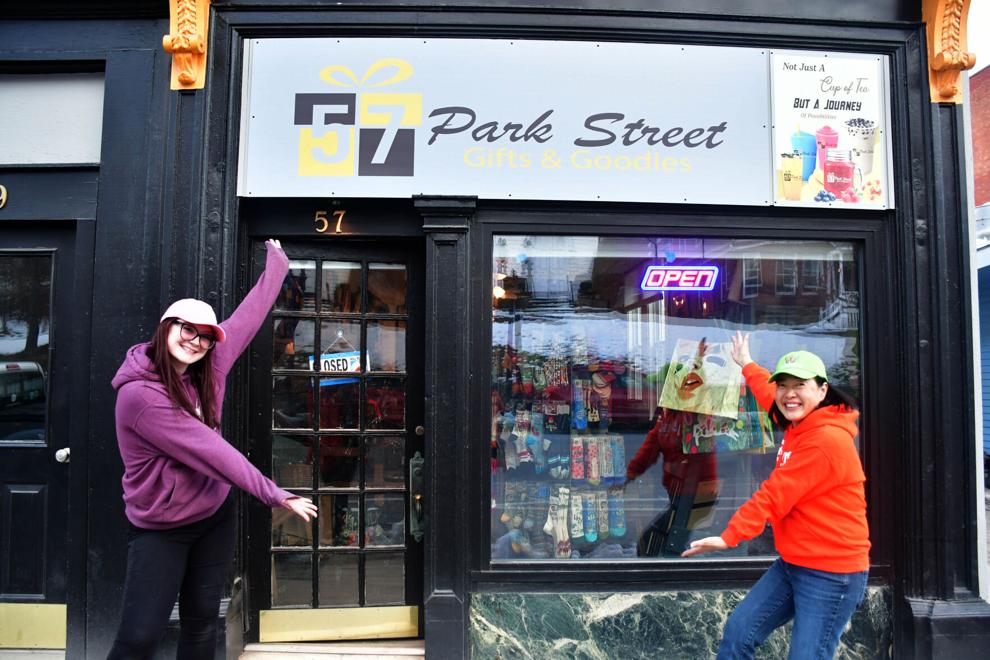 ADAMS — Local business owners and investors continue to be charmed by a growing downtown Adams.
Lea King and her partner Wayne Gelinas are planning on opening 57 Park Street Gifts & Goodies in Adams on St. Patrick's Day, March 17. The town will hold a ribbon-cutting ceremony with area dignitaries the week after.
The shop takes some of the elements of King's and Gelinas' successful Wigwam Western Summit establishment in North Adams, but, among other changes, adds boba tea.
"I don't know if people are more excited about the boba tea or they're more excited about the souvenir shop," King said. "Boba is catching a lot of people by surprise."
King said that she and Gelinas have been wholly welcomed by Adams officials and the community. She named Yina Moore, who owns the Adams Theater and just bought the Topia Inn, as a friend.
"Every other entrepreneur is looking at the bigger picture of Adams, and they see a vibrant downtown could be created," Moore told The Eagle in February.
King is planning on serving smoothies, boba tea and other products. She said the decision to sell boba — a black tea-based Taiwanese drink with milk, ice and tapioca pearls — comes from a personal place.
"I was born and raised in Taiwan, it brings back such nostalgic memories, back when we were little, didn't have a lot of money, and that was such a nice treat," King said. "When you get straight As, you do all the things right, you get a boba."
King said she has been trained by Taiwanese brewmasters in how to make boba, and she's imparted what she's learned to assistant manager Breanna Hillard.
King describes the drink as difficult to make. Some of what she sells will be the easier-to-prepare, pre-packaged boba, but she is also planning on selling homemade tea with original tapioca pearls.
"That takes time to simmer and then soak in the tea," she said. "It takes more than an hour to make a batch, and it's highly perishable."
King said she and Gelinas are not simply looking to make a buck off of selling tea.
"It's about giving people the new Berkshire experience," she said.
Beyond the tea, King sees her new business as a vehicle for local art and artists. The new shop's soft opening on Sunday, for instance, will gather the North Berkshire artist community, King said.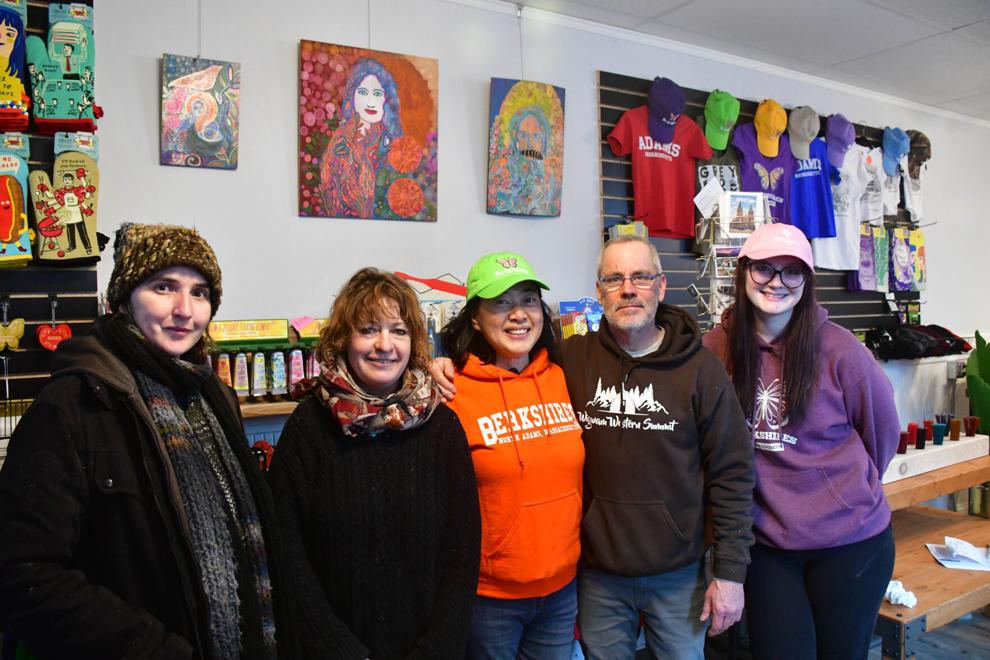 "Art Talk" and "Art Walk" are two staples of the new store that will keep local artists involved, King said. The former brings in an artist to focus on their work and their inspiration, and to possibly display their work, as they address attendees. Common Folk Artist Collective will be responsible for curating the artist and the art.
The latter is a tour led by a local artist of outdoor art in the North Adams area.
"The local artist will meet tourists at the upside down tree at Mass MoCA, and the intention is to lead a tour of outdoor art," King said. "Go see the various murals, take them to gallery row, then jump back into the car and drive up to Wigwam, where seven artists have installed beautiful outdoor art, and go through each of the art displays."
Participants would pay $75 for the tour as well as a free drink and Whoopee Pie at Wigwam.
"When you're done with all that, we put them on the hiking trail. Our neighbor the Berkshire Natural Resources Council has created a Wigwam connector trail right next to the butterfly garden where we have the butterfly mural," King said.
Last year, Wigwam Western Summit unveiled a new butterfly mural and outdoor artist experience for visitors. The seasonal North Adams establishment is currently closed, but reopens May 1, King said.
The boba tea shop doubles as a gift and souvenir shop. It will feature hot sauce from Firehouse Cafe & Bistro, baked goods from The Shire Cottage Bakery, other items from local companies, and Adams regalia.
"This is the only place where you can get an Adams hoodie, an Adams tank top, razorback tank top, we are loaded," King said. "Adams postcards, vintage post cards and I am currently looking at Adams children's T-shirts."