LENOX — It's been a long and winding culinary road for Luigi Iasilli. From learning authentic southern Italian cooking from the nonna who raised him in southern Italy to celebrated Manhattan chef-proprietor, he is now a newly-minted restaurant owner in Lenox.
After a successful run at Nonne in Chatham, N.Y., Iasilli and his partner, Bridget Cappo, have put down roots on restaurant row in downtown Lenox, opening Max at The Whitlock (formerly the Church Street Inn) this month.
Luigi, as he prefers to be called, is proud of his 20 years in the high-stakes New York City restaurant business, arriving in 1996 from years of restaurant work in London, the Caribbean and South America. He's native of Basilicata, a forested, mountainous region bordering Calabria, Campagna and Puglia.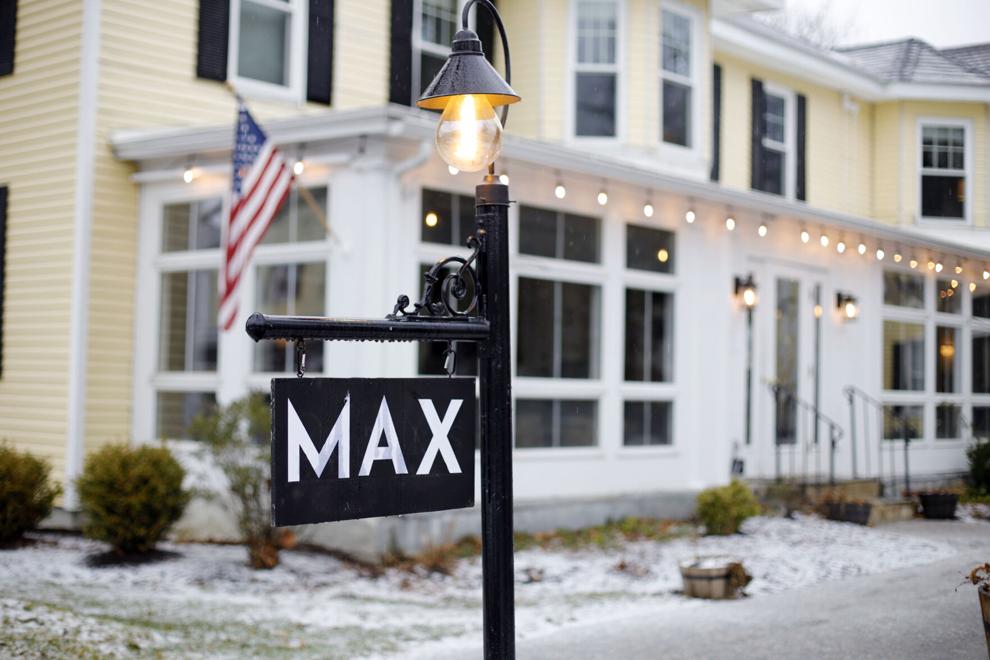 But he shies away from a suggestion that he was renowned for his authentic homestyle cuisine in his four Manhattan locations for his Max restaurants.
"I lost my mom when I was 10 and fortunately I and my sister grew up with my grandmother on my father's side," Luigi told The Eagle in the dining room of his new establishment, Max reincarnated.
"My grandma was an old southern Italian lady, so she only did two things — cook and pray," he said. "She was the best, but never wanted a man in the kitchen in those days 50 years ago. But I woke up with the smell of the kitchen, she used to go to 6 a.m. Mass, then continued cooking, and it was an everyday feast for me. That, for me, was everything."
Understandably, working as a bank teller, as his father had urged because of job security, good pay and benefits in Italy, was not up his alley.
What kind of name for an Italian restaurant is Max, a visitor wondered during the conversation with Luigi and his partner, Bridget, just before dinner hour the other day.
"Imagine this kid in the south of Italy, dreaming about America," he recalled. "It was a European magazine called Max, and 90 percent of it was about America, so that was my dream. So, I named my restaurants after my dream."
After moving north to the Hudson Valley year-round for family reasons in 2020 (before that he was a weekend resident of Hillsdale) he honored his grandma, using his recipes and naming his new Chatham restaurant Nonne, five weeks before COVID struck, as it turned out. The restaurant turned out to be a hit despite the pandemic, and that's where Luigi met Bridget, a native of Elk Rapids, Mich., near Traverse City.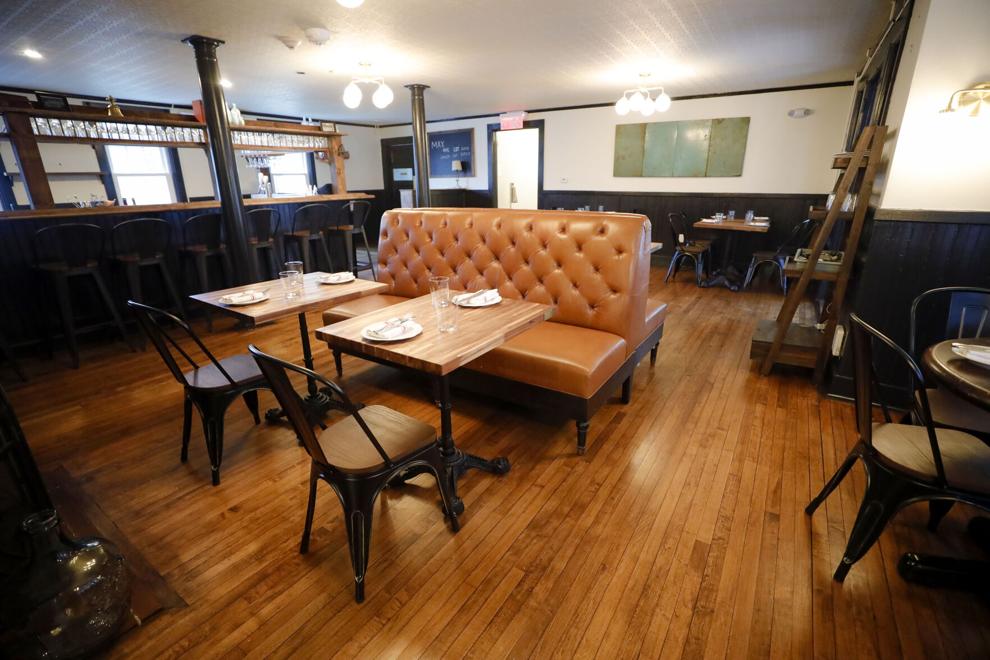 Eventually, after living in Los Angeles and New York City, she wound up in Chatham 12 years ago running a yoga studio on Main Street, just doors away from Nonne. Bridget became a regular at the restaurant, talking to Luigi about healthy ingredients.
Why did Luigi close Nonne? His lease was terminated. "I had no desire to leave Chatham, we had a lot of customers from the Berkshires," he said. As Bridget described it, "Nonne was the place that people gravitated to."
The couple considered taking over the former Shaker Mill Tavern in West Stockbridge, but that plan derailed after a falling out with a third partner who had been mentored by Luigi, Bridget said. Ironically, the restaurant was named Amici, and it remains successful and locally popular, run by Octavio Nallin, with Bridget Cappo as his business partner "in the background."
Looking for a new space, Luigi, who had been living in Lenox for the past year and now resides in West Stockbridge, had become personally involved with Bridget. They admired the location of the former Ophelia restaurant at The Whitlock on Church Street, and imagined it as a new home for Max.
After learning from real estate broker Christian Deckert of William Pitt, Julia B. Fee/Sotheby's in Great Barrington that the space was available, the couple jumped at the chance to replicate Nonne at Seth Johnson's Whitlock, part of the Lenox Collection LLC.
"We are so excited that Bridget & Luigi have decided to open up Max in Lenox," said Johnson in an email, "and even more excited that they chose our property to do so."
"We have a fair lease, it works for them and for us, so we're gonna stay here long-term," said Luigi.
So, what's the "secret sauce" that sets Max apart?
"It's really the authenticity of the food," Luigi said. "I grew up with this food, I was successful in New York City and won several awards. And the word 'affordable' reflects us. We serve comfort food, nothing fancy, it's simple and it has been successful — my sauce has been proven in different locations."
Bridget maintained that "there's something about the culture that Luigi cultivates in the spaces that he comes into. That also has an authenticity, it's the spirit of the place that reflects who he is, so you get the kindness, generosity, warmth and compassion that Luigi brings with him that informs people's experience of the food."
"I'm his biggest fan, there's nothing hokey, no gimmicks," she declared.
Several waitstaff and kitchen employees have followed Bridget and Luigi from Nonne.
"He's a really pleasant person to work for, very easygoing and he stands up for his staff," said Ashley Haslun, a server.
"I have a duty to protect my staff," Luigi chimed in.
Max, at 16 Church St. in Lenox, is open from 5 to 9:30 p.m. on Friday and Saturday, 4 to 9 p.m. Sunday, and 5 to 9 p.m. Monday, Tuesday and Thursday.
No reservations — first come, first served for the 50-seat space. A pizza oven is on the way. The entire menu is available for takeout.