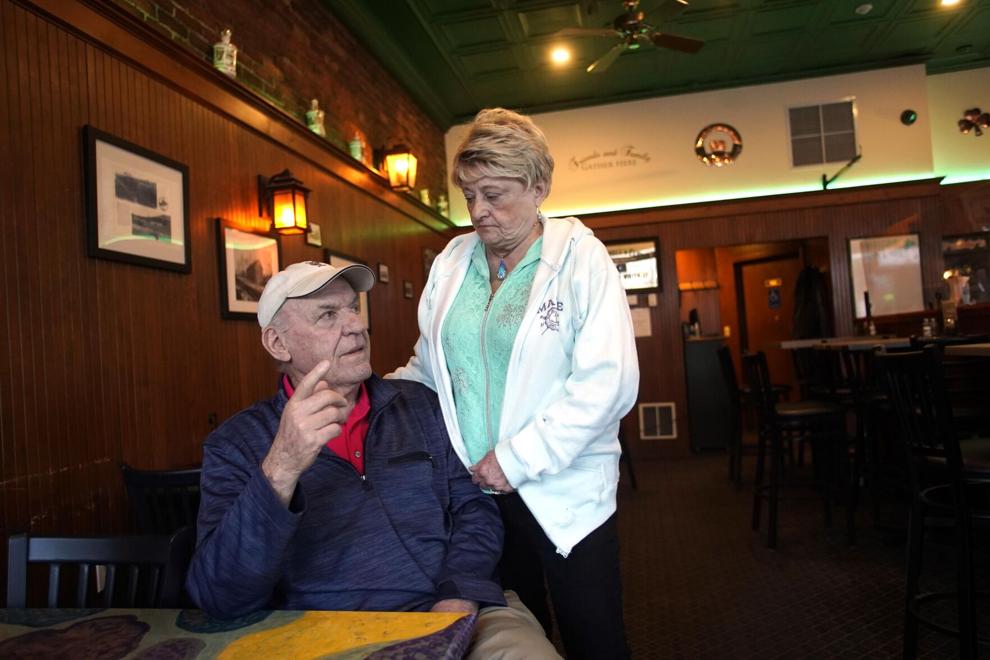 DALTON — In the six years Kayla Blake ran the kitchen at Paddy's Pub in Dalton, finding people to work alongside her wasn't that tough, she says. "People just kind of dropped in here," she tells me last week, when asked to think back. "It just kind of worked out like that. We lucked out."
Then, luck ran out. And then she .…
Well, "ran out" is way too strong, given the ties and loyalties here, and because of how Blake is still helping owners Rick Callahan and Roberta Dus cope with her decision to take her skills as a chef a few doors down Daly Avenue to a new restaurant.
That moment, when Blake gave notice, still causes Callahan to draw a slow breath. At 76, he has seen plenty of ups and downs, in various businesses. "We fought so hard to make it through COVID," he says at one of the pub's tables, as the evening trade picks up. "It broke our hearts. We built the business around her."
This is where, in a news story, I need to give you the bottom line on how one restaurant's problems may connect to, and help illuminate, bigger things going on. Journalists call it the "nut graf." So here's what I think that is: After coping for more than a year with the sorry hand the pandemic dealt all restaurants, Callahan and his business and life partner, "Bobbie" Dus, faced a severe shortage of kitchen help. It was enough to make them want out, and that's what I stopped in to talk about, for this installment of The Eagle's Project Paycheck, our ongoing look at what's afoot with jobs.
In the meantime, miracle of miracles, Callahan and Dus appear to have beaten the odds, landing the help they need to push on with a scaled-back kitchen, until a buyer can be found.
Callahan and Dus had hoped that their kitchen hero, Kayla Blake, might, in time, own Paddy's. "Once that fell through I didn't want to go through that again," Callahan says. "If I was a mere 65, I might." He'd sold a business, Callahan Trucking, in 1994 when he was 49. "Because I thought I was getting too old for that." Twenty-seven years later, that's what he and Dus are thinking again.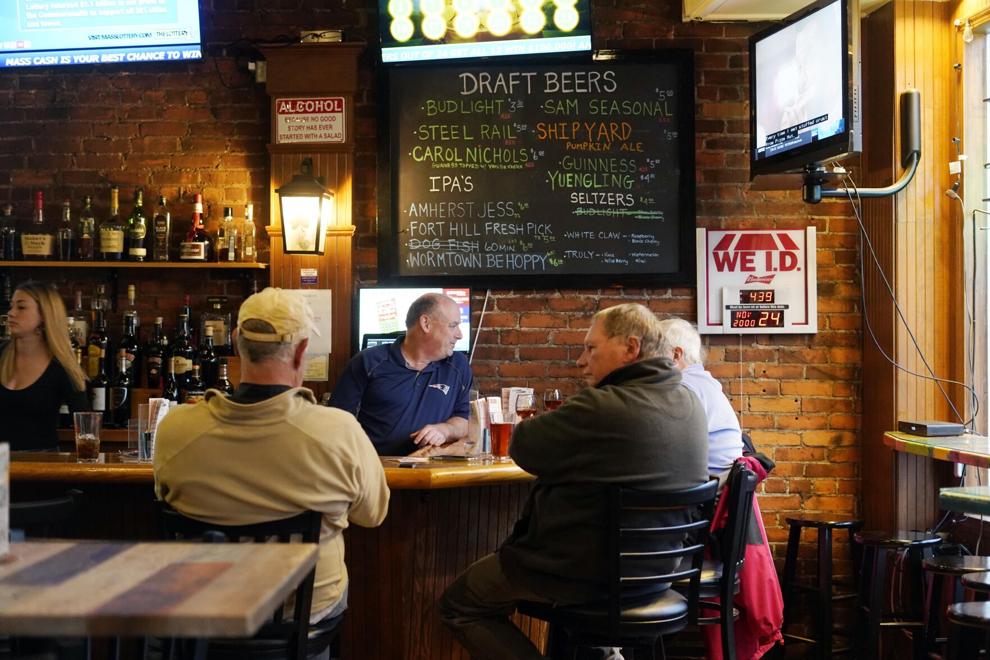 "We reopened this too many times," she says. "We're tired. We just don't have it in us any more."
It goes beyond losing Blake, who is leaving to work at the new Zinky's, where the co-owner is her cousin. Others from the Paddy's crew are following her. Callahan was pretty steamed at first. He posted this: "It is with great sadness that we must announce that Paddy's Pub will be closing. In this time when every restaurant in the country is short staffed, we are losing our kitchen staff. We could search for new staff but to be perfectly honest we are getting too old to start over. It is a shame that after everything we did to stay alive during COVID it has come to this."
Not closing entirely. The pub will open some days a week, but with the kitchen pared back to what comes out of the big Blodgett pizza deck oven the owners put in two years ago, when they took the business back from a buyer who couldn't make a go of it even before the pandemic.
That wasn't the first time Dus had experienced the yo-yo effect. She owns the buildings housing both the pub, at 645 Main St., and the Shamrock Village Inn in the back. The pub was, for a time, the Shamrock restaurant.
Four times. That, she thinks, is how many times she's had to salvage a bar and restaurant operation at the address, after a new owner failed. Sometimes, she had her doubts from the start.
"One guy, I told him he wouldn't make it," she tells me, standing out back in the kitchen, near the prep counters. She was right. One experiment seemed to establish that Dalton wasn't ready for the $40 entree, even in a place called a "bistro."
When the pandemic hit in March 2020, Paddy's had just hosted a successful St. Patrick's Day event.
The pub's luck held, though, as it shifted to takeout and found its customers willing to make the leap. The kitchen staff kept working, though the wait staff was laid off, Callahan says. People came to dine and drink in a tent in the parking lot beside the building and at tables on the wide sidewalk.
Pandemic crucible
Once people were allowed back into restaurants, within state restrictions, Paddy's got busy again inside, after the owners shelled out for materials to create barriers around customers.
"We had plastic everywhere. It was the most hideous thing you could see," Callahan says. "People loved it. We were doing so well on the takeout, it was keeping us alive. Bobbie and I are fighters. We said we weren't going down."
But that was when they could lean into the challenge themselves, both of them seating guests, bussing tables, and bringing out food — all of which enabled one wait staff member to handle the house, without having to tip out a colleague.
In his Facebook post, Callahan said he wasn't the kind of person willing to "pilfer" the staff from another place. He and Dus thought things over and decided the time had come.
"Everybody in the world was looking for kitchen help," Callahan says of the sudden loss of the pub's kitchen staff. "I would have to have taken someone from an existing business. Then you put them in a bind. Every restaurant in the country is looking for help."
Out in the kitchen, Blake was looking across at her nephew, Kevin, who she recruited to make pizzas. She's still making the dough. (A tip to all home pizza-makers: Let the dough proof overnight. "Never use it the day you make it. It's not going to cook right," she says.)
On a busy night, 30 to 40 pizzas come off the line — and it's now all up to an 18-year-old.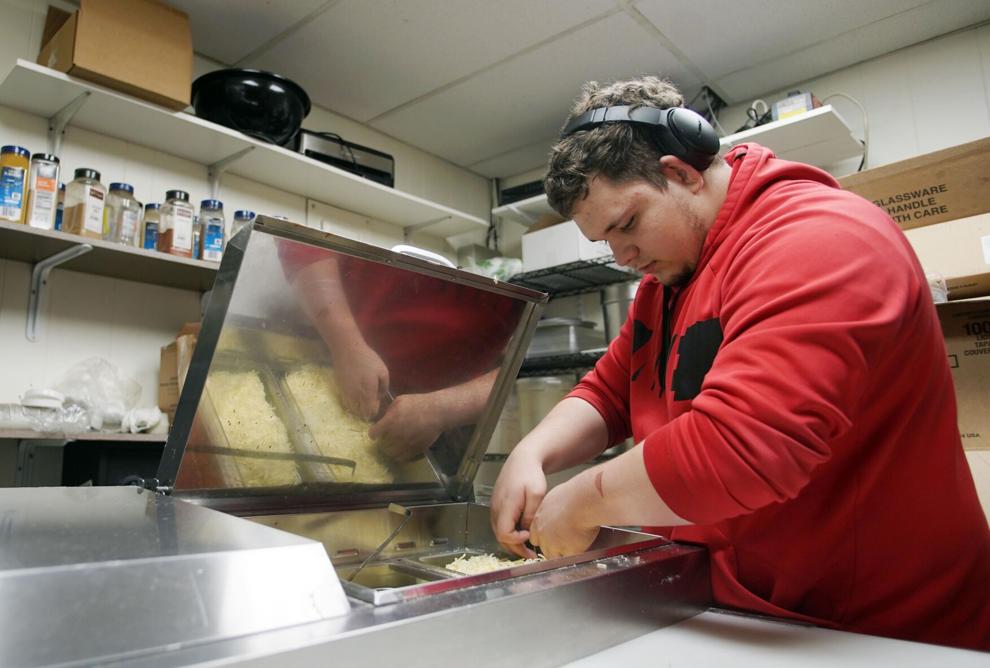 "He's very fresh to the business," Blake says of her nephew, who stands, headphones in place, slicing pizza toppings. "He's only been in the business a few months. But he does a great job."
She adds, "This industry is struggling — big time." Down the street, a restaurant went for months without a dishwasher, she says. "That really takes a toll on the rest of your staff. Every position in a restaurant is important."
Callahan says that while he was upset when he heard Blake was leaving, he respects her wish to help a relative's new business. "I have no hard feelings. Family is family," he says.
"It was a tough decision," Blake says of her move. She's been cooking professionally for 17 years. "I just love to cook and have a passion for it. I take a lot of pride in what I do."
Callahan stands listening. Though she made that tough call about work, she helped solve Paddy's staffing crisis.
"We're so grateful. It's beyond words," he says.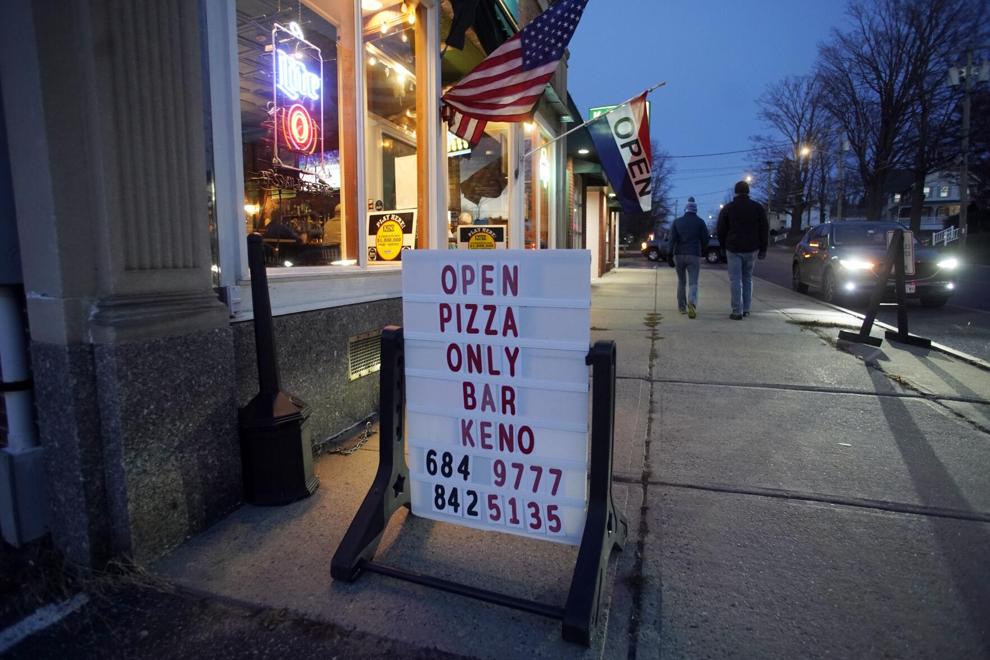 As of last week, Callahan was talking to three possible buyers. The pub is for sale for $60,000 with monthly lease on top of that in the $2,000 range.
Dus says that after all the misfires, she's willing to wait on handing over the pub. "I think we'll find the right person," she says.
Out at the gleaming bar, a trio of regulars — Paul Zdanis, Arlene Brown and Charlie Nichols, all from Pittsfield — were all hoping that's the case. They sat at the corner by the front windows, near the Keno display and the sign reading, "Alcohol. Because no good story has ever started with a salad."
A chalkboard mounted on the brick wall offered up, in neat lettering, Nichols' wife Carol's favorite way of drinking Guinness, with a dash of vanilla vodka. I ask Zdanis if he'll stick with Paddy's, whoever runs it. "Without a doubt," he says.