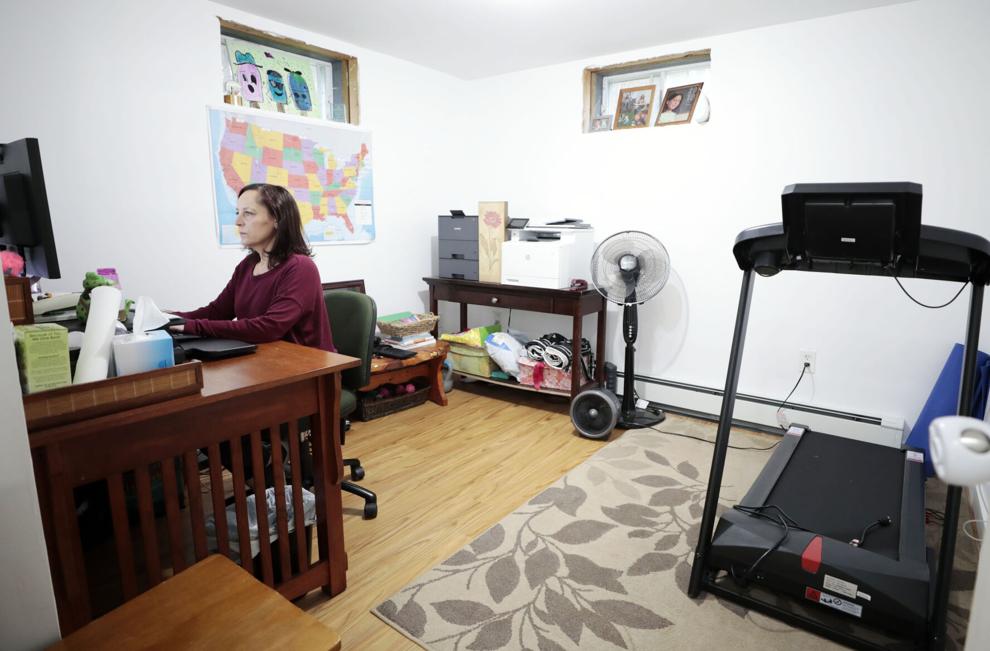 PITTSFIELD — Work from home. Work from work. Today, for some Pittsfield companies, the catchphrase is "work from everywhere ... and anywhere."
The pandemic changed where people do their jobs. People who run Berkshires workplaces say the flexibility ushered in during a public health crisis is here to stay.
When the COVID-19 pandemic hit in 2020, everything changed for employees like Shenna Brady, vice president of e-commerce at Greylock Federal Credit Union. At the time, her job required her to be in the office every day.
But Brady began working remotely, as Greylock, like all Berkshire businesses, reached for ways to continue operating as a deadly disease — for which there was no vaccine — stalked the globe. The credit union immediately allowed employees to work from home.
Today, Brady still works from home in Pittsfield. "I have to say for me it's easier, because I feel that I can manage better. I have more time," she said.
More time. That's just one of the benefits Berkshire employers and their employees say they get from the new hybrid work models that emerged. Some employees like Brady work completely from home. Others work at home and in the office. Many of the still on-the-job employees hold positions that can't be done remotely.
Studies have shown that employees enjoy the new hybrid work style. According to the Cisco Global Hybrid Work Study 2022, 65.6 percent of the respondents believe a flexible work schedule is more important; 70.5 percent believes their manager trusts them to work remotely; 77.5 percent say remote and hybrid working has improved their own well-being; 61.4 percent believe the hybrid work environment has improved their quality of work; and 60.4 percent believe hybrid work has increased their productivity. Hybrid work was backed by all generations of employees from Gen Z (ages 18-to-24) to baby boomers (55-69). The double-blind survey received responses from 28,025 full-time employees across 27 markets around the world from every continent except Antarctica
In the Berkshires and beyond, these new hybrid work styles have changed the way work is delivered, said John Bissell, the president and CEO of Greylock Federal Credit Union.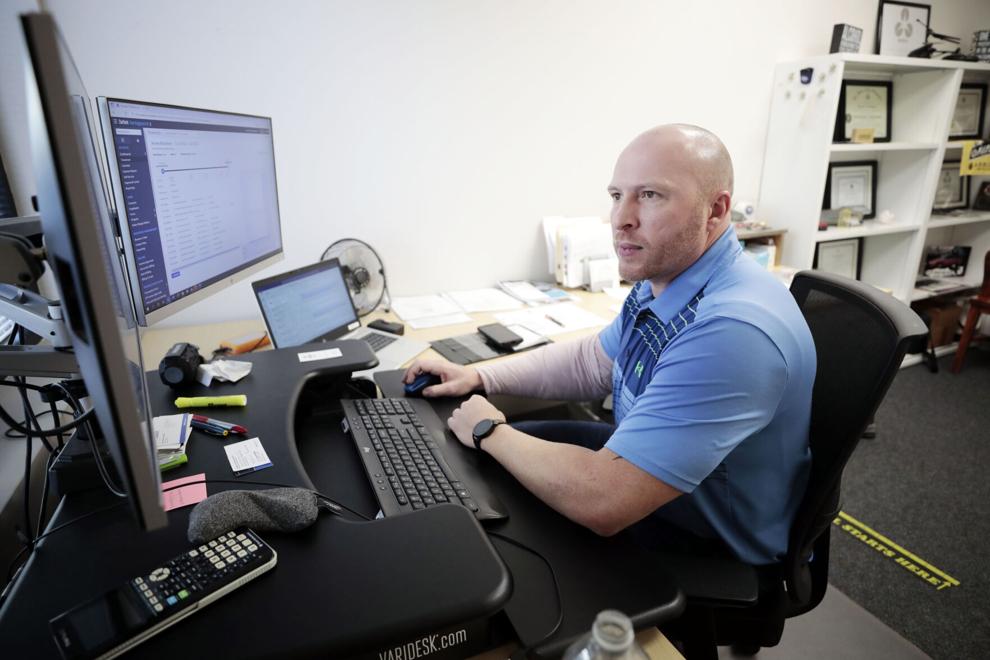 "The pandemic in general has changed everything," Bissell said. "It doesn't matter who you are, where you work or where you live, it has changed American culture and global culture for sure. Even if we had chosen (at Greylock) to remain in the same in-person business model, it would have changed our culture. We're all different now than we were two years ago."
Models vary
Hybrid work models in the Berkshires vary from company to company. For example, EDM, an engineering and architectural firm in Pittsfield, requires most of its younger employees to work from the office four days a week for mentorship purposes. Senior staff are allowed to work from home two to three days a week. "We developed what we call a 'work from everywhere' policy," said EDM CEO Jeromy Richardson.
At Berkshire Bank, most non-customer-facing employees worked primarily from home until April, when the bank felt it was safe to bring them back to the office. At Community Health Programs, about half of the organization's 260 employees still work a hybrid schedule — logging hours both at home and at a job site.
Then there's Zogics in Lenox, which sells eco-friendly products for the personal health and fitness industry. This company adopted an almost totally remote work model. Of Zogics' 26 employees, only the four who work in the firm's warehouse in Lee are required to be in the office every day.
"We went remote in April 2020 and we did that without missing a beat," Zogics CEO Paul LeBlanc said. "Our staff literally unplugged their computers, brought them home and our customers never knew the difference.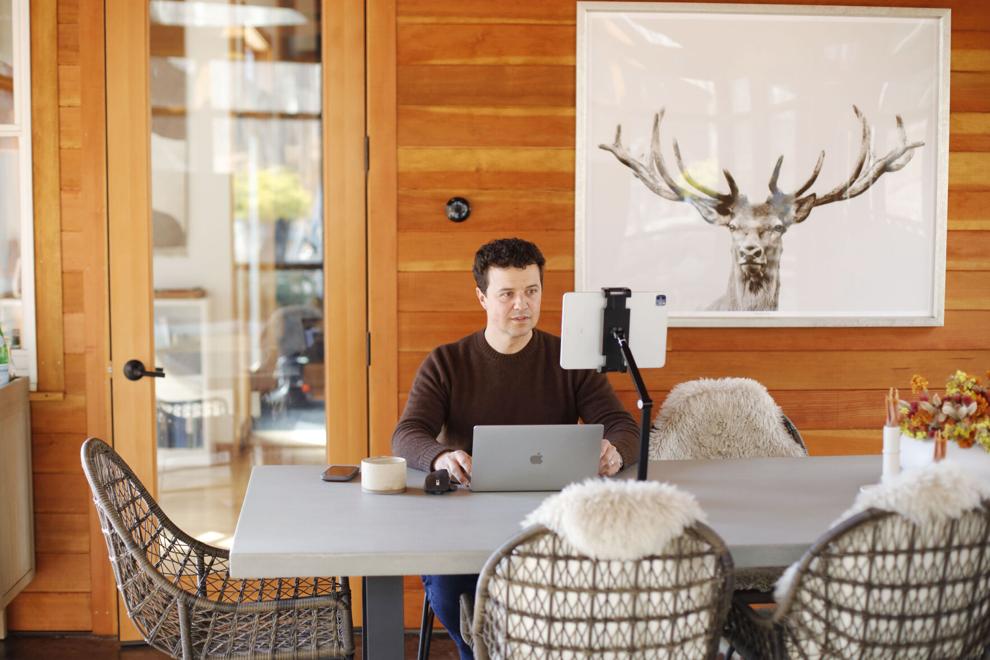 "When it came time to assess if and when there would be a return to the office, we did a series of surveys and discussions with the staff and said, 'How are things working with your work-from-home situation? What do you want to do going forward?'" LeBlanc said. "And pretty much unanimously the decision was to maintain the remote work. So we became a 'work from anywhere' company. By the metrics that we track, it's all positive."
'High-level topic'
Are new hybrid work policies delivering? No local agencies have studied the question in depth, although 1Berkshire, the county's state-designated economic development agency, has discussed it with members.
"We've certainly had a lot of dialogue about it," said 1Berkshire President and CEO Jonathan Butler. "It's been a very, very high-level work topic."
Feedback 1Berkshire has received from members using hybrid work models is "generally pretty positive,'" Butler said. His agency has long urged members to be creative with staffing.
"Look at a company like General Dynamics. They sent almost their entire workforce home during the pandemic," Butler said. "They brought some of them back, but they still have a huge percentage of the workforce on a daily basis working from home on their computers, because they've found on a hiring basis, that has been a positive for them.
"I don't see any situation where it goes back," Butler said. "I don't even think it's even in play anymore."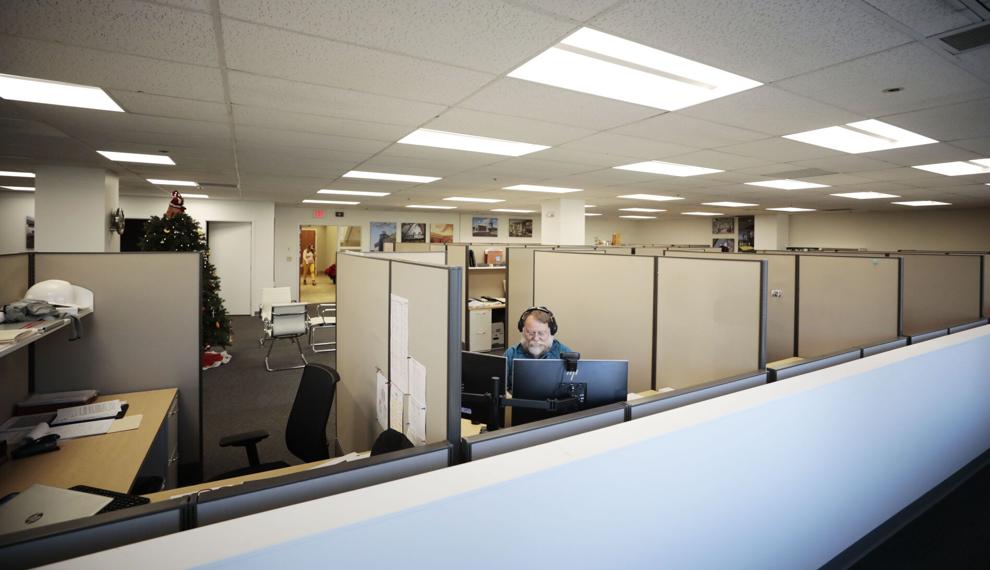 General Dynamics Mission Systems adopted its hybrid work model as a matter of necessity when the pandemic struck. The Department of Defense designated defense contractors as essential, which meant General Dynamics had to stay open.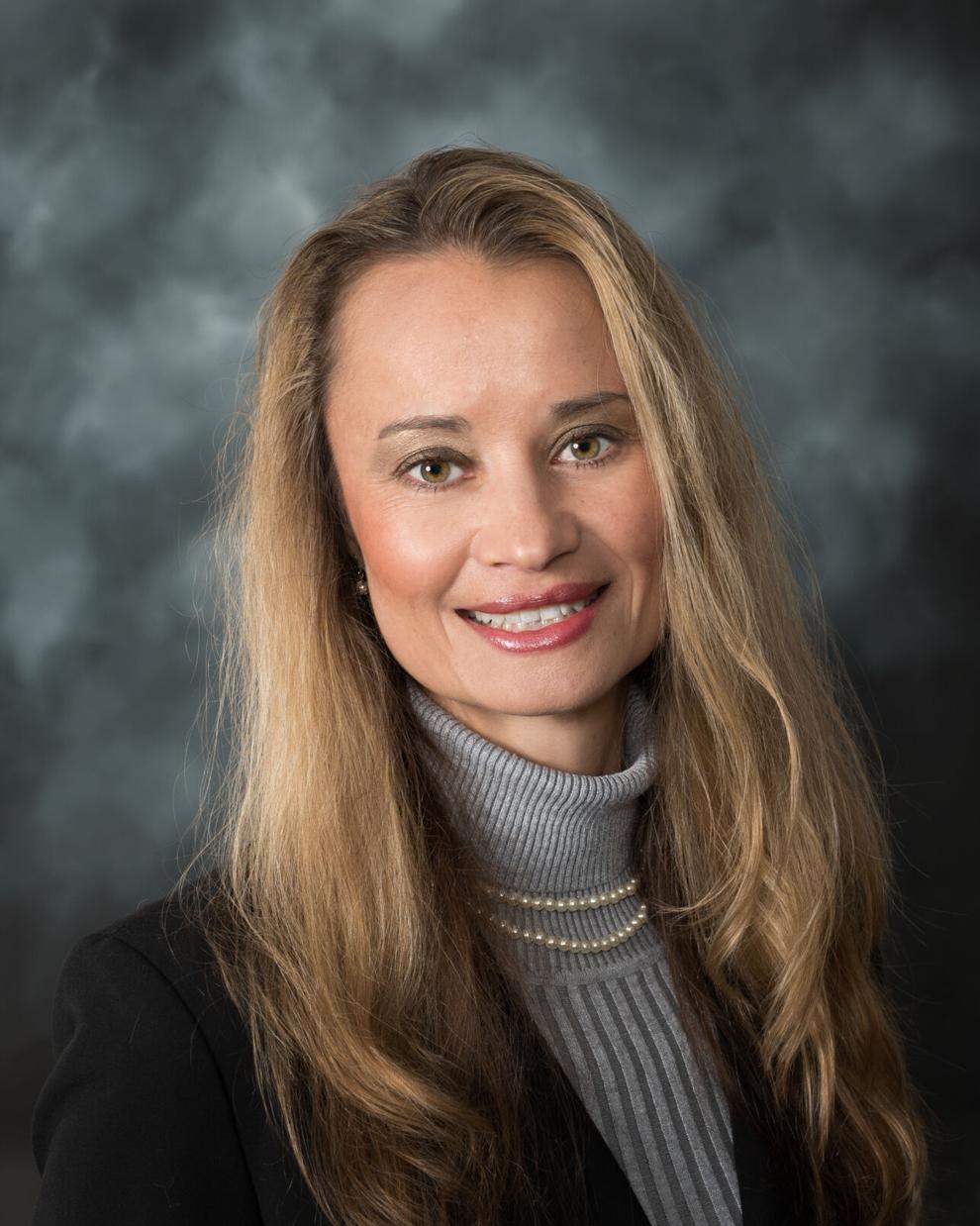 "We simply couldn't just shut down," said Laura Hooks, vice president and general manager of the maritime and strategic systems at General Dynamics' Pittsfield plant. "Our customers' missions didn't stop, so neither could our operations."
The company started by identifying and providing support to employees who could work from home. It provided as many safety controls as possible to the ones who couldn't.
"As the pandemic progressed and with the onset of relaxed protocols established by the CDC, we began to develop processes to allow workers to safely return to worksites full or part time, based on their preferences," Hooks said.
Today, 49 percent of General Dynamics' Pittsfield workforce spends time on the job in both home and office. Twenty-eight percent are working fully remote and 23 percent are strictly on-site.
The company says the change hasn't reduced what people accomplish.
"We have seen no discernible changes in productivity between our remote, hybrid and on-site personnel in Pittsfield and throughout our company," Hooks said.
A bank rethinks
The pandemic caused Greylock to revamp its business philosophy. When the pandemic hit, only 12 employees — almost all in IT — were set up for remote work. Bissell says he needed a way to continue to serve customers.
"Because the business model was working, it was tempting to stay with it," Bissell said. "But I made the decision in February [2020] to change the mindset and to allow myself to think more flexibly about how work would get done. Not just be married to the same old business model that we'd always had."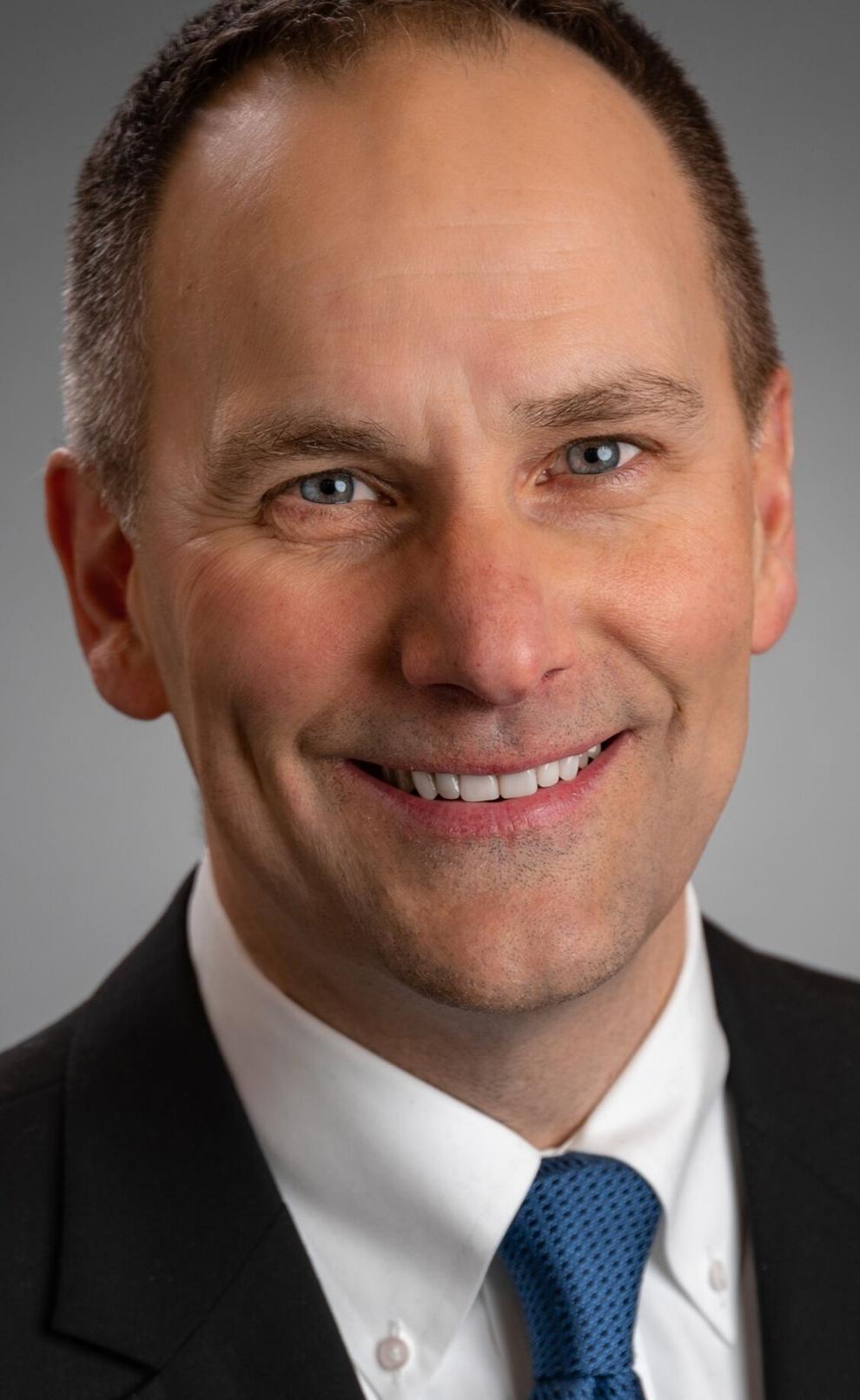 Development of a hybrid work model began immediately. "We asked our IT and security team as quickly as possible to figure out how to enable remote work for as many employees as could possibly be done safely and reasonably," Bissell said. "Within a matter of weeks, we had gone from 12 employees working remotely to over 100 working remotely — while still being secure and highly effective."
Liking what he saw, Bissell said that by May 2020, Greylock decided to go all in on hybrid work. "We could have just rigged up a process. Some people were saying we were going to shut down and then we'll reopen in two weeks, remember that?" he said. "But for whatever reason, we just didn't buy that. We believed this was going to be a multi-year problem."
Greylock has 320 employees. According to Bissell, 140 still work in the office, 120 work both home and in the office and 53 are fully remote. Most of the employees who work only in the office hold positions that can't be done remotely, he said. Bissell refers to his in-office, front-line employees as "heroes" because they've been "on the front lines" every day.
The hybrid work model has paid off for Greylock so far. Bissell said the credit union's assets grew by $400 million over the last two years. "That kind of growth is unusual for us," he said.
Year-to-date, 31 percent of all the real estate loans done in Berkshire County have gone through Greylock. "We've broken every lending record we've ever set," Bissell said.
Over the last three years, Greylock has added 300 to 400 new members a month.
"We always added 100 or 200 in a big month, maybe 300, but now we're adding that every month in a market where the population is flat," he said.
Job retention is better today as well.
"We have a lower turnover rate now than we had in 2019. That tells you a lot," Bissell said. "The Great Resignation didn't happen at Greylock."
Liking the flexibility
Employees like the flexibility working remotely provides. They can care for children while working from home. They save money because they don't have to commute, said Paul Mattingly, manager of industry relations for the MassHire Berkshire Workforce Board in Pittsfield.
"Sometimes you don't see the same people in the office, but at the same time, you have a lot more communication through email or through other methods," Mattingly said. "It does allow some people to focus on projects a little more."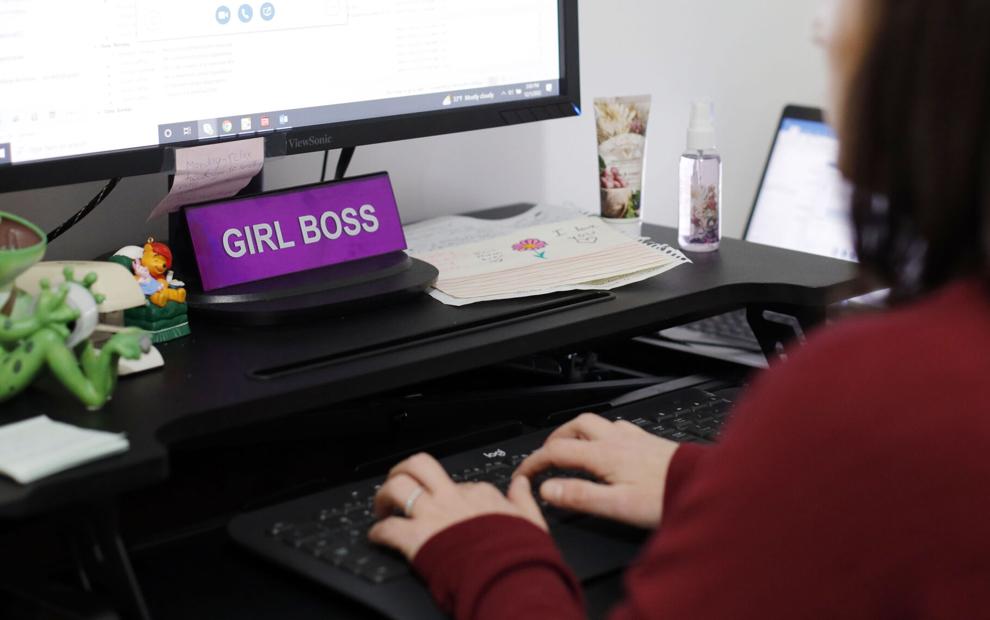 Brady, the Greylock vice president of e-commerce, said remote work even allows her to manage her staff better; she oversees two employees who also work from home.
"I can reach out to my staff at any time," Brady said. "We have a lot of technology that helps us do that. I can see where everybody is and what they're doing. I can see their presence on Skype whether they're in a meeting or on a phone call. I know that sounds like Big Brother, but it's easier for me personally."