PITTSFIELD — Mary Stucklen says she loves teaching middle school. But, since the pandemic hit, and since she had her baby, Tommy, a year ago, she's been wondering: Is teaching what she'll do her whole life?
I doubt I would have met Mary, a 30-year-old single mom from Hinsdale, if work habits weren't coming loose in this time of pandemic.
When the coronavirus arrived, Stucklen started a garden. Things changed that year in her job at school. Routines broke down. New ones began.
"I started stopping to breathe fresh air," she told me. "We weren't doing the normal grind anymore. It just hit me. I needed to be knocked out of my normal grind."
Stucklen still is teaching, but she now spends one weekend day making rounds in her truck through Pittsfield and Dalton, calling on customers of Tommy's Compost Service. I caught up with her Sunday, on Second Street in Pittsfield, where she picked up a full plastic bin and left an empty one.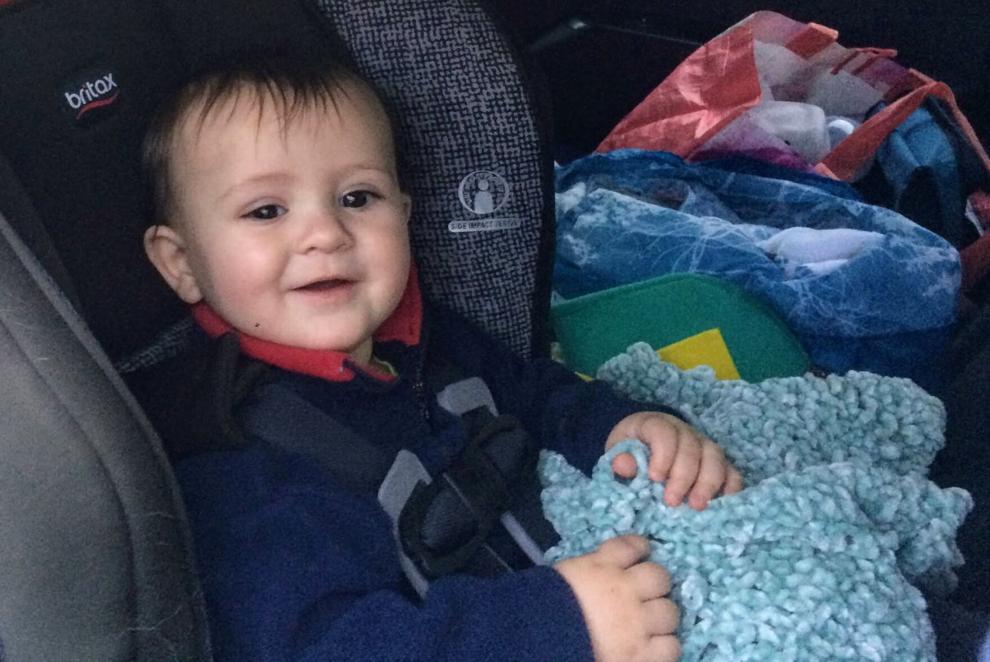 Tommy doesn't know it yet. His future is compost. His mom might, in time, leave teaching to run this new business, which she launched in August. On Tuesday, she and others graduate from EforAll Berkshire County's latest training program for entrepreneurs. They'll log on that evening for a virtual celebration, hear from former Gov. Deval Patrick and find out who will land up to $3,500 in backing for a new business.
Tommy wasn't yet born when his mom came up with the business idea that would bear his name. As an expecting mother, Stucklen found herself thinking about the planet her child would inherit.
"I said to myself, 'We have a need for people to access composting here in the Berkshires.' But, some people don't have the time and knowledge to do it themselves," she said Friday, on a day off from teaching in Williamsburg.
"I really want him to have a sustainable future," she said. And, perhaps, a path into a family business — with all the freedom, and duty, that comes with that. The business has a dozen customers so far, who pay $10 to $28 a month, depending on the frequency of pickups.
Stucken hopes to have 1,000 to 5,000 customers in five years and be turning food waste into what she likes to call "black gold" full time, perhaps with a small fleet of electric trucks.
"On a massive scale," she told me. "I really want this to explode."
"He's not working for me," she said of Tommy, who sat in his car seat, a floppy Mickey Mouse within reach. "Yet."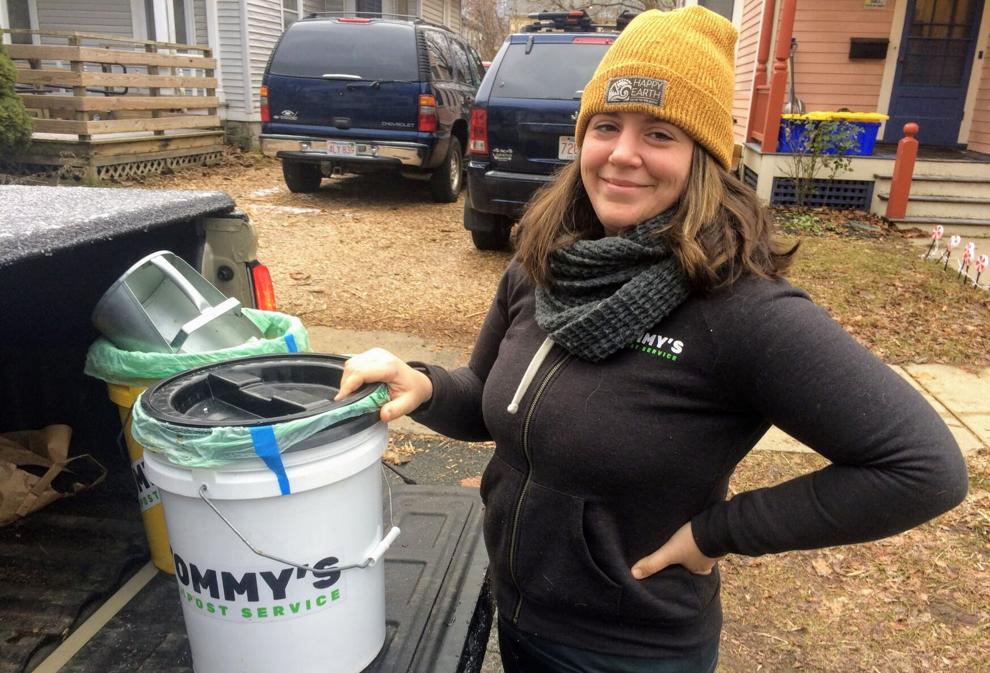 Cue the entrepreneurs
For two years, EforAll has been running an "accelerator" program for people who want to refine business ideas and start their own companies. The pandemic arrived half a year into its work, but the fourth group of entrepreneurs in training is wrapping up work now.
We've touched on this in Project Paycheck. It's likely that some of those who drifted out of the Berkshire workforce decided that now is the time to take charge of their lives. Entrepreneurs swap paychecks for a different kind of payday, as owners of their own firms.
Deborah Gallant, the group's executive director, says she's watched that happen.
"People got a perspective on what work was like during the pandemic — and realized they could be masters of their own domain," she told me the other day. "It made the whole world reconsider what work meant … and motivated people more than they were before."
NPR's Planet Money team reported this year that a record number of small businesses were created in the U.S. from the start of the pandemic to this June. CBS News said in October that, during the first nine months of this year, 1.4 million new business applications were filed, citing an analysis by the Economic Innovation Group.
Last month, EforAll held a pitch event in Great Barrington. Jene Batory, of Pittsfield, came away with $1,000 to invest in her Berkshire Botanicals, an herbal beauty venture. A.J. Bowman, of Pittsfield, landed $500 for Boatman Shoes, a company that aims to manufacture footwear from cactus leather. Valerie Conte-Mesquita, of Dalton, got $500 for her business project, Party Girl Mom.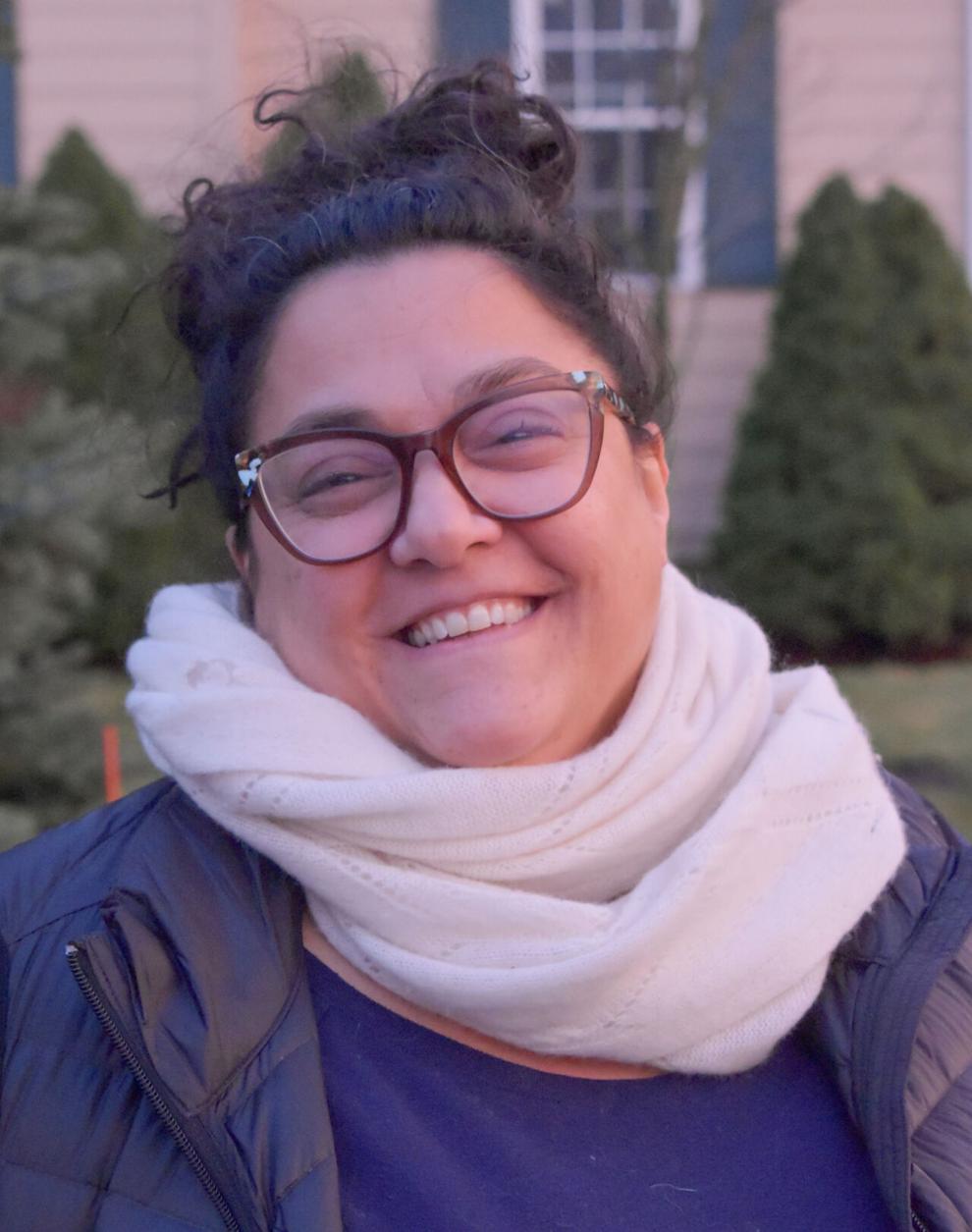 Valerie Conte-Mesquita: 'You never have this opportunity for reflection'
Conte-Mesquita is, in a word, hilarious. I caught up with her after she got back Saturday from seeing the new "Spider-Man: No Way Home" movie with her 14-year-old.
Her elevator pitch for EforAll was about her wish to tear down the walls on what might be called the Perfect Motherhood Industrial Complex. In time, she plans a book, with the working title of "Party Girl's Guide to Parenting."
But, for now, as she reinvents her life after two decades in marketing, Conte-Mesquita is on a mission: To cut ties with work-life habits that she found unhealthy. To be "radically authentic." To build an online community of people who want to parent in the real world, not in the one trafficked by influencers who slip right back into their skinny jeans after delivery.
I didn't have to go far, in my interviews this past week, to find people who are changing their work lives because of the pandemic. It's right there.
Conte-Mesquita had been working for Guardian Life Insurance for over a decade when the pandemic came. She was one of 50 people laid off, she says. That coincided with surgery for a rotator cuff repair on her shoulder.
One + one equaled enforced time off … and days and days to rethink. Rethink what? Everything.
"It gave me a lot of freedom to go back to school, so to speak," she told me. At 50, she's been unafraid to be educated. But, by that she means the school of hard knocks. "Val Conte's School of Life," as she puts it. She's the professor. And the text was the guidebook on parenting she was sitting down to write.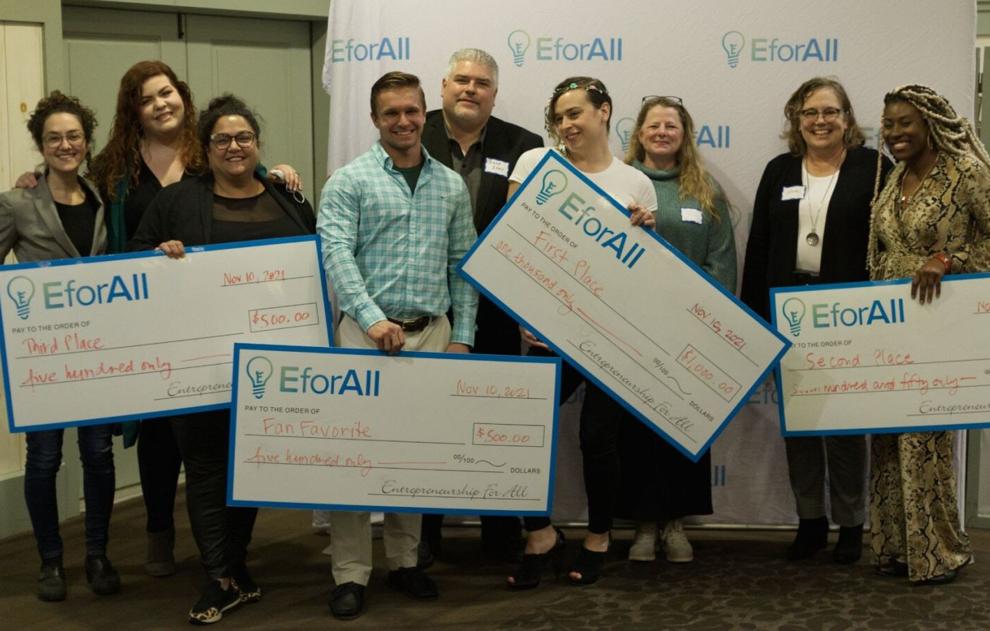 "You never have this opportunity for reflection." she said. "I felt that was one of the greatest gifts during the pandemic."
Unemployment bought her time. "I was really, actually, quite thrilled, because it worked into my plan. I felt really relieved and excited about the opportunity ahead."
Conte-Mesquita worked not only with EforAll, but with the Center for Women & Enterprise and the Massachusetts Small Business Development Center Network. She surrounded herself with sounding boards. Gradually, her next steps came into focus. The uncertainty, for many, is just too much.
Conte-Mesquita realized that one of her early entrepreneurial ideas — to join with the emerging cannabis industry to help people, like veterans, taken advantage of by Big Pharma — wasn't quite right.
"I don't want to get back into red tape," she told me. "I don't feel healthy there."
Instead, she kept pulling the Party Girl Mom thread.
"You do things to do things when you have a family to raise. I was getting a bit of me back," she said.
I think that is the essence of the entrepreneurial call. To be one's authentic self. Conte-Mesquita is a natural storyteller, comic and truth-teller. For starters, this former captive marketing expert (two decades plus) no longer is writing on behalf of a boss or client. As she told her EforAll audience in Great Barrington on Nov. 10, she works now for truth and for mothers.
"They need people to tell them real-life stuff. Being a mom is fricking hard as hell. We go through a lot every day," she said Saturday, as she drove to Berkshire Community College to get a booster. (Yes, it's always about packing in another chore.) "If I had a little sister, I would want to tell her things so she wouldn't have to struggle as much."
Conte-Mesquita plans to finish that book, but first, she wants to try to build a no-BS motherhood movement that ditches the notion of perfection and finds strength in honesty. And in humor.
"I'm still formulating my brand," she said. The core of that, she believes, lies in laughing more, as a parent, and crying less in the "savage sport" of parenting. Her principles are to be authentic, have fun, uplift people and pass around "permission not to be perfect. In order to do that, you have to be brave and you have to be confident."
Calling BS on the perfect motherhood industry, in other words. "But, in a really fun way."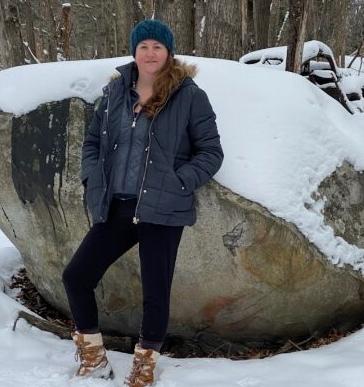 Marlee Tyska: 'I have to do this'
A year before the pandemic, Marlee Tyska started a Facebook page, Berkshire GreenLeaf, about getting out into the woods. She's always found joy outdoors. Though she lives in Pittsfield, the county's biggest city, natural spaces speak to her. Onota Lake is a short walk from her home. She loves a little-known path that connects the lake with the former Hillcrest Hospital.
Anyway, that Facebook page started to collect followers. It was up to around 600 when the pandemic hit, but in short order jumped to 3,000.
That was in 2020, when people were getting used to the concept of social distancing. Maybe you remember. Cars jammed trailheads in the Berkshires. Her first group hike with Berkshire GreenLeaf drew 22 people.
"I've never seen trailheads so packed," Tyska told me when I called her. "I feel like we really realized how beneficial and healthy it is to get out."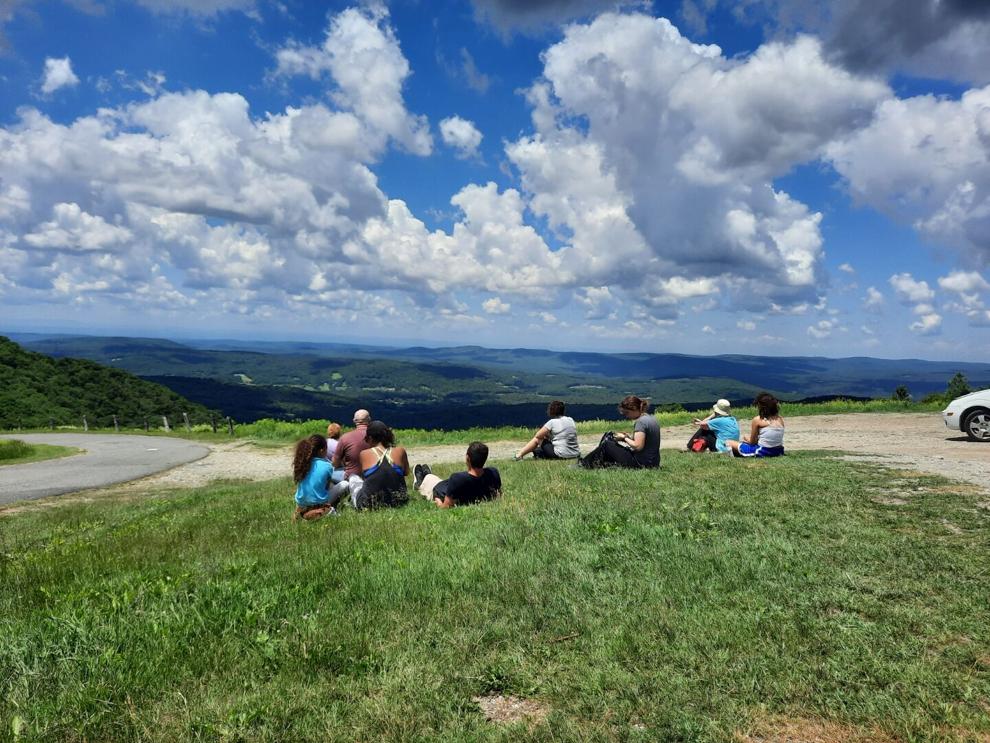 The Berkshire GreenLeaf page now has 6,500 followers. And Tyska is laying the groundwork, as an entrepreneur, to swap a day job for a private practice that will use outdoor experiences to help troubled young people beat back anxiety. For now, she works for a paycheck, as a program supervisor for The Brien Center and the Connect for Success program at Taconic High School, which supports students and families.
"The pandemic had a lot of impacts on what I was doing," she told me. "Getting out in the woods and listening to nature helps us get out of our thoughts."
Time spent in forests is believed to reduce cortisol, a stress hormone produced by the adrenal glands. Tyska believes that the natural world helps people concentrate, relax and sleep. Maybe it's just taking a minute to stop and breathe.
"It taps into the healing benefits of what nature offers," Tyska said. "We know nature works. Doctors know this. Nurses know this. Therapists know this. Insurance companies just don't want to pay for it."
As a business plan, it comes with that challenge — that insurance companies will not typically reimburse for therapy conducted outside, Tyska said.
She's convinced of its value, though, and used the recent EforAll training to firm up her business plan. Tyska comes to the work with more than a decade's experience as a trauma therapist working with children who have been victims of crime and witnesses of domestic violence. It struck her, in that work, how something she took for granted — being outdoors — didn't register for her young clients.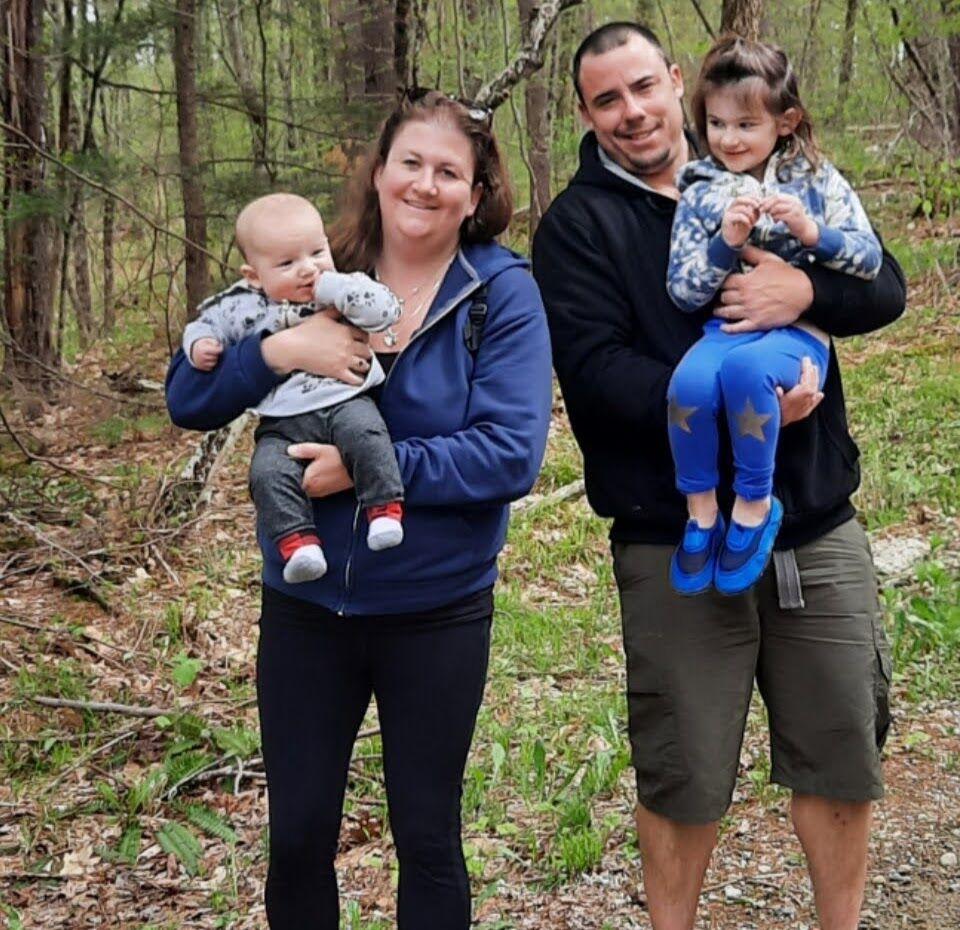 "They didn't have a connection to nature. It kind of blew my mind, because this is what I've been doing my whole life," she said.
In her work, she often asks young people to walk in silence outdoors, muffling echoes of all the endless chitchat on their phones. She asks them to pick something up and later describe it, without saying its name.
"To really tap into their senses, to see what's going on around them. I'm just trying to break some of those barriers down so they see there's a whole other life out here."
Sitting here at my desk at home, looking over my notes, that comment hit me.
Tyska had found her own barriers coming down, when she saw how much being outside mattered to people in the early months of the pandemic. "It really pushed me forward with this. I have to do this."
A "whole other life." That's what Mary Stucklen and Valerie Conte-Mesquita are talking about, too.
A life that fits their life. The one they want to live.