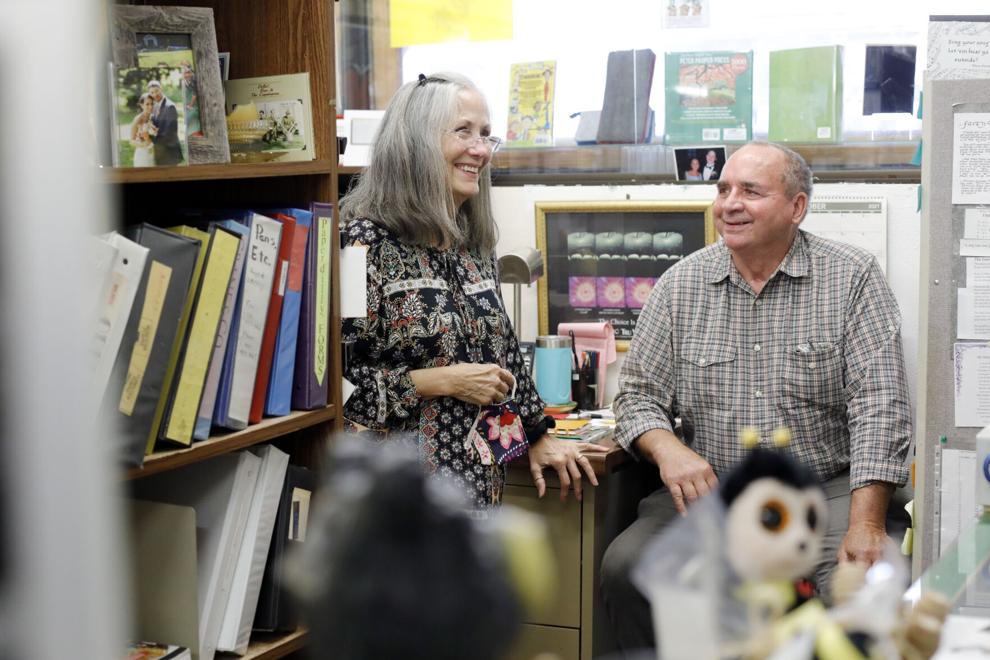 LEE — Starting up a new business is stressful enough, without being burned out of your home.
In January 1981, Doug and Sally Wilcox were preparing to open Paperdilly in the former Lee News Room on Main Street when their furnace exploded, setting their Marble Street house on fire. Luckily the couple and their two children, five-week old Nate and 2-year-old Jessica, weren't home at the time, but they lost all their possessions.
While the fire was a personal setback, it did not torch the Wilcox's dream of opening a office supply and business services store.
Photos: Paperdilly in Lee closing after over 40 years in business
After 40 years in business and trying to seek a buyer for the store, Paperdilly owners Doug and Sally Wilcox will be closing the stationary, art supply and custom framing shop when they retire at the end of October. Friday, October 15, 2021.
To purchase these photos of Paperdilly, click here.
"We were determined to get this (store) going," said Sally, who at the time was working as a registered nurse at the former Hillcrest Hospital in Pittsfield.
Added Doug, "I don't know what it means to fail."
Undeterred by the fire, Mr. Wilcox spent up to 18 hours a day getting the space ready for inventory and customers. Paperdilly opened in April 1981, and a month later, the family of four returned to their newly restored home.
After 40 years of personal setbacks, changing business climate and a pandemic, Doug and Sally Wilcox are ready to retire. Paperdilly's last day will be Oct. 30.
Unable to find a buyer for the business, the Wilcoxes are selling off as much of their inventory of pens, markers, paper products and other office supplies before they close for good.
"When it's all said and done, we'll probably donate some of the stuff; it's the right thing to do," Sally said.
While Sally is ready to ride in to retirement without hesitation, Doug occasionally has second thoughts. He's contemplated continuing the picture framing part of the business at his home. Sally begs to differ.
"He thought about an addition on the garage and I said that isn't going to happen," she said.
Doug will have plenty to keep him busy, including his four grandchildren and his beekeeping business he began in 1979, Sweet Acre Farm Apiaries. Wilcox will continue to sell honey and honey-related items such as candies and wax candles.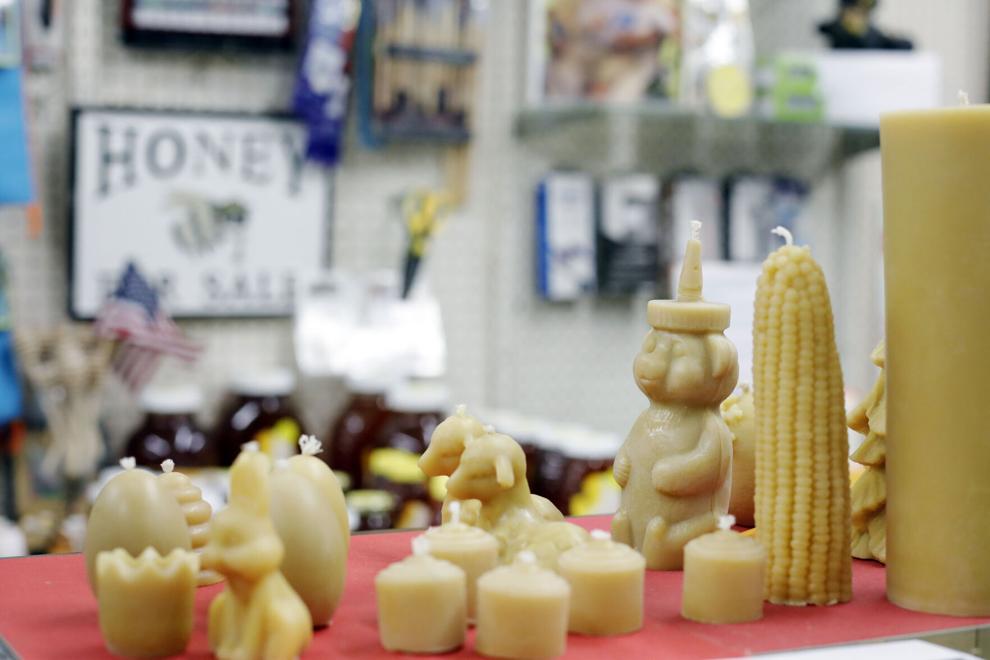 Neighboring business owner Paul Face wishes the Wilcoxes a well-deserved retirement.
"When we opened they were a great help to use, very welcoming and we got our office supplies from them," said Face, who co-owns Salmon Run Fish House restaurant with his wife, Dawn. "It'll be strange not having them next door."
A 40-year journeyPaperdilly opened about a year after the popular Lee News Room closed. The Wilcoxes initially kept many of the previous tenet's offerings of penny candy, a wide selection of newspapers and offering coffee, fresh doughnuts and Italian bread on Sunday.
Eventually, the couple realized they had to pare their inventory and focus on stationery, office supplies and office furniture. Doug put to good use his experience as a major account representative for Xerox, where he had developed a customer base in the Pioneer Valley/Springfield area.
"We had good sense of what our (Paperdilly) clientele wanted and have supplies and services people needed," he said. "We expanded our office products and even had our own catalog."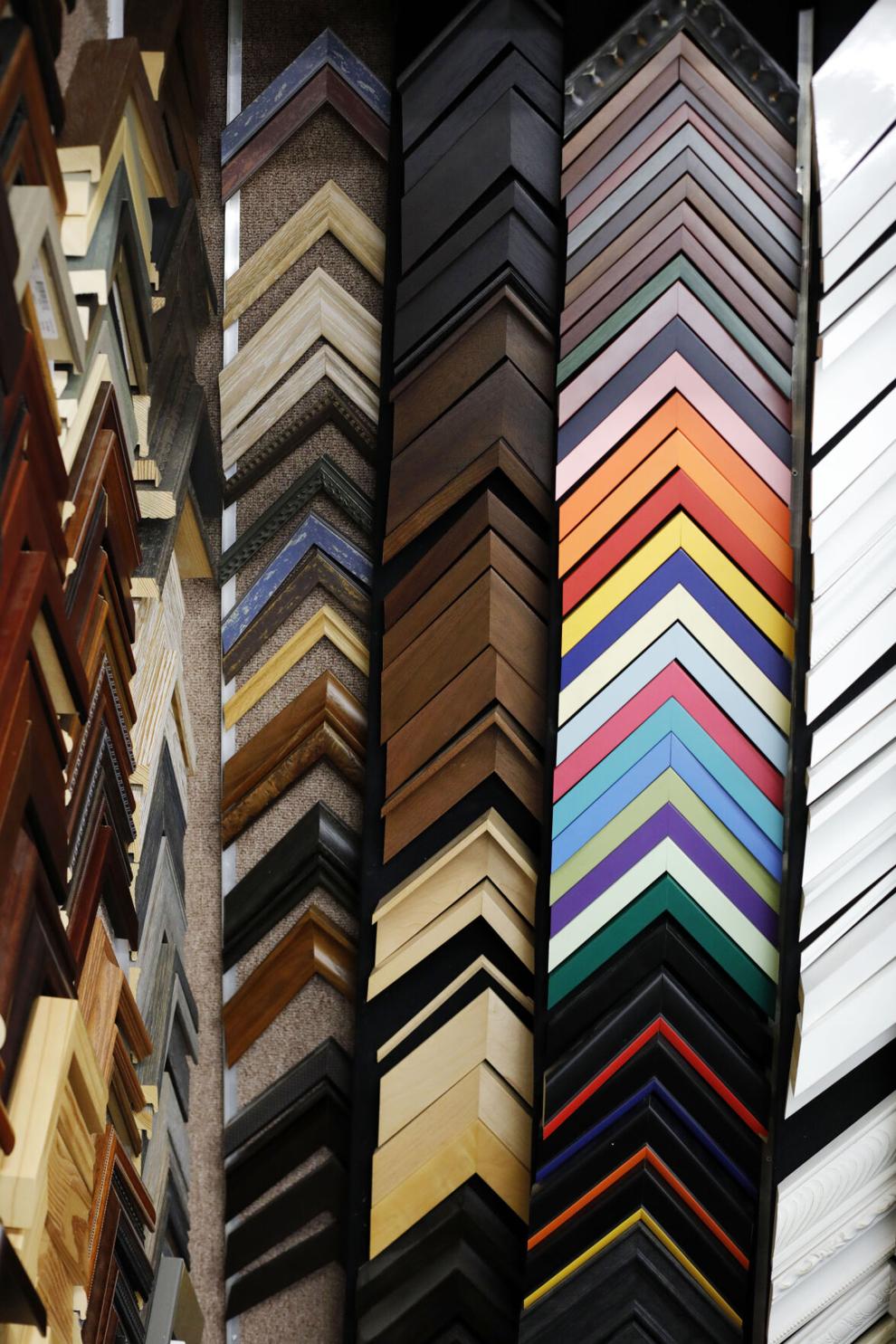 With computers and fax machines becoming more prevalent in the workplace in the 1990s, Paperdilly began offering services to compete in an electronic age.
"This used to be a small copy machine," Doug Wilcox said, pointing to the multifaceted Ricoh laser color copier. "This machine is a copier, printer, scanner and fax machine on 24 hours a day for people who can't do the same at home."
In 2001, Wilcox began a framing business at Paperdilly for people who wanted to properly display on a wall their cherished family photos, two-dimension mementos and documents such as someone with a law or medical license.
"There was a lot of demand for framing at the time and there still is," he said.
Paperdilly would survive another personal crisis in early December 2008. On a Saturday evening, Doug Wilcox was struck by a motorist and severely injured while in the crosswalk in front of Salmon Run.
Sally Wilcox and family members kept the store open while Doug spent a year rehabilitating so he could walk again. He returned to working the store in November 2009, but still feels the physical effects of his injuries.
The store has continued to thrive, including during the pandemic, which dealt a blow to many small businesses across the country, but with only one closure on Lee's Main Street.
Nevertheless, retirement beckons for the Wilcoxes, a decision they hope their loyal customers understand.
"Our customers are wonderful, including the second homeowners," Doug said. "They all support us and look forward to coming here."