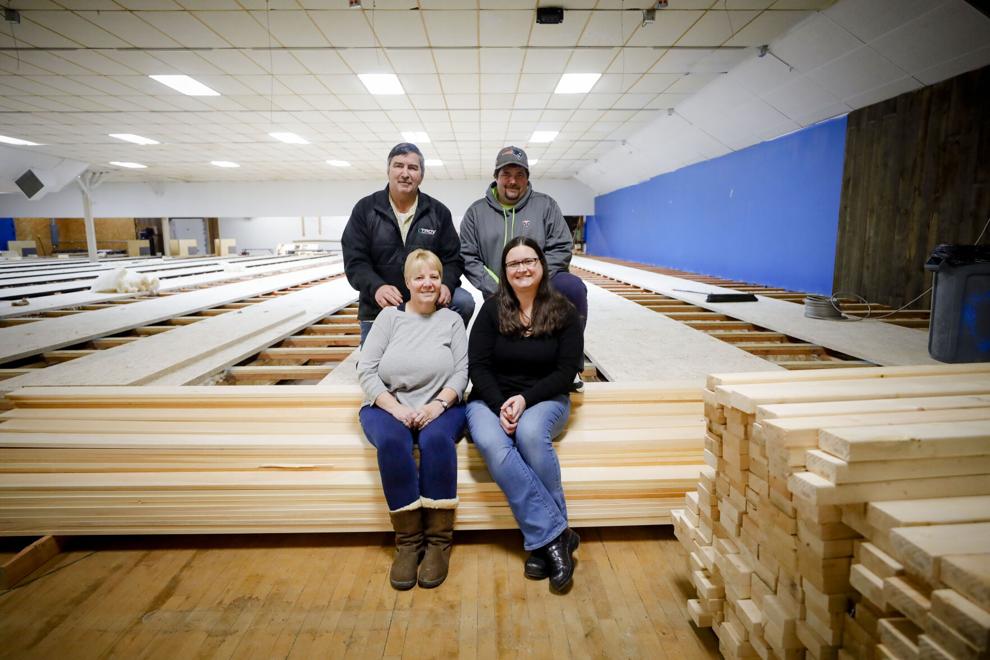 PITTSFIELD — George Mathes practically grew up in a bowling alley.
His father set pins by hand in local alleys during the 1920s, and as a kid Mathes spent many days watching the sport at the former Ken's Bowl of Pittsfield.
His son, Mark, and his future wife, Kari, first met when they were kids at Ken's Bowl.
"Bowling's kind of in the blood, I guess," George said.
So, it only makes sense that when an opportunity came up recently to buy the city's last remaining bowling alley — Imperial Bowling Center — Mathes and his family jumped at it. They are giving the bowling alley on Dalton Avenue a complete makeover in hopes of reviving the sport in this city.
The Mathes clan, Mark and Kari, George and Mark's brother, Joey, who make up the new ownership group, Mathes LLC, bought the alley for $840,000 in November. They are currently busy converting it from candlepin bowling to a tenpin alley with help from George's wife, Dawn. They are hoping to reopen in late February or early March under the new name of K&M Bowling.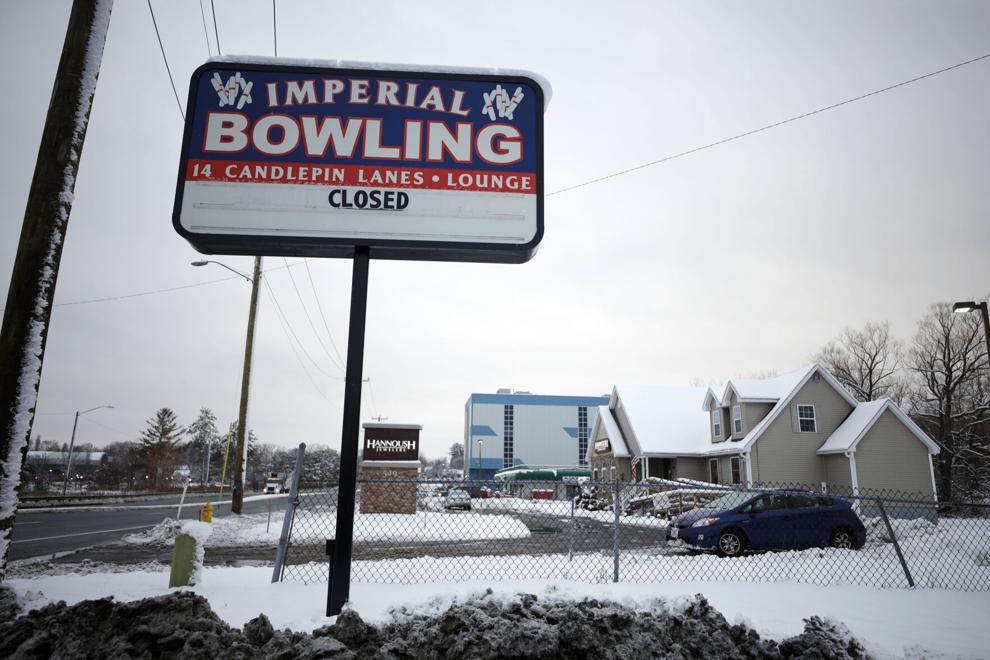 Fourteen new tenpin lanes are in the process of being installed at what will be K&M Bowling. Tenpin lanes are wider than the ones used for candlepins, because both the gutters and balls are larger, and the pins are a different size.
"We have an affection for tenpins," Kari said.
Instead of a mechanical pinsetter, they are putting in a system operated by string, which provides a "faster cycle, keeps your lanes active" and allows bowlers "to enjoy a faster play," according to Funk Bowling, an international manufacturer of bowling equipment.
The rest of the interior is being renovated to make the site more attractive to bowlers, too.
"We're really hoping people will go, 'wow,'" Kari added.
There should be a lot of interest. The Pittsfield Bowling Association had 550 members registered as tenpin bowlers when the organization ceased operations in 2020 after Ken's Bowl closed, according to City Council President Peter Marchetti, who was a board member of the association.
"I think that all of us who are bowlers have been waiting for somebody to make an investment," said Marchetti, who runs a Sunday night bowling league at Cove Lanes. "They're going about it in the right way."
The renovations are as expensive as they are extensive. The Matheses, who obtained a $1.54 million mortgage on the property with Berkshire Bank according to registry documents, believe they've spent around $2 million fixing the alley so far.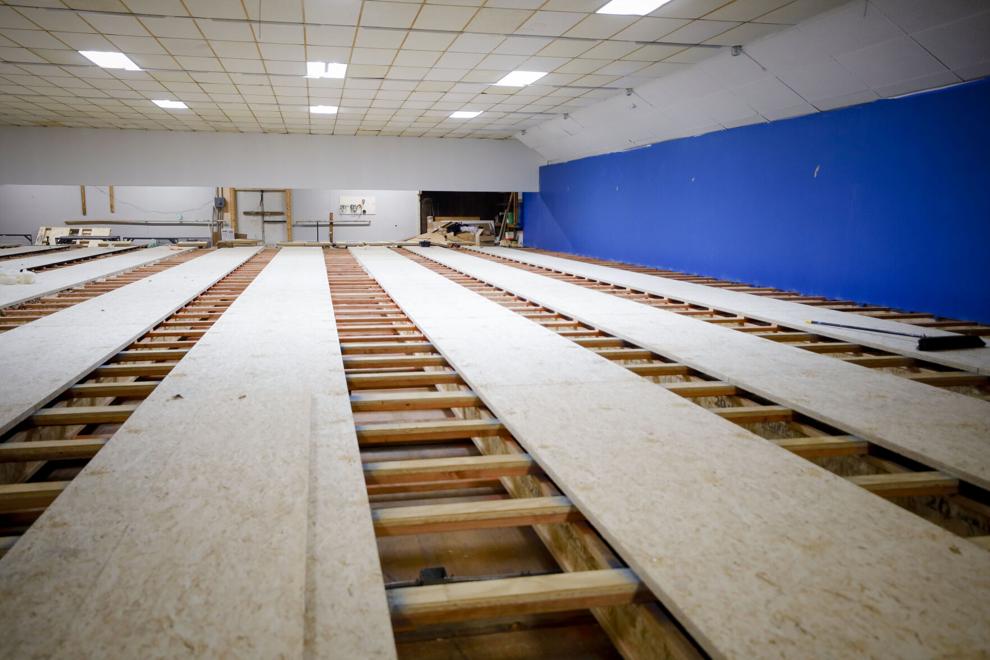 The family members, who all live in Pittsfield near the bowling center, have done most of the renovation work themselves. "We gutted it," Mark said. "All of us did it all."
And they chuckle nervously at the amount of money they've already spent. "We're pushing the envelope really hard," added Kari.
But renovating the bowling alley is more than just a project to them.
"It's a project," Kari said, "and it's a labor of love."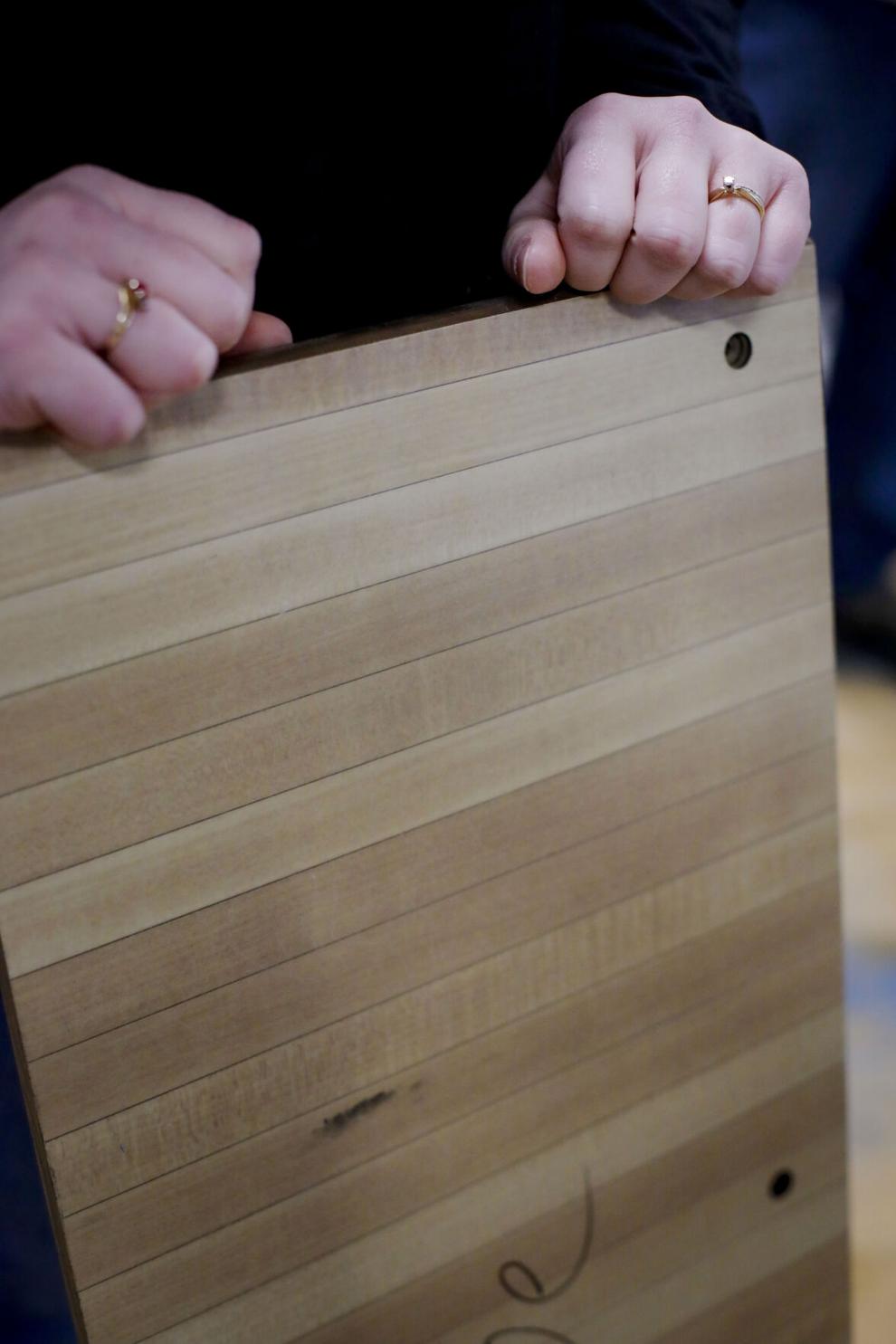 "I've always wanted a bowling alley, pretty much," Mark said. "It's something I've always wanted to do."
"Even as a kid," Kari added.
The alley's former owners, Robert and Rosemary Ireland of Pittsfield, bought the business in 1977 and moved it to Dalton Avenue from its former location on Lyman Street 10 years later. The business, originally known as Imperial Bowling Lanes, was founded in 1960.
Built in 1952, Imperial Bowling Center's current location was previously a roller skating rink known as Broyles Arena. Pieces of the original roller rink's floor are visible during the current renovations.
The rink's instructor in the 1950s, the late Roland Cioni of Lanesborough, held the world's roller skating speed championship from 1914 until he retired in 1935, and was the first skater selected when the All-American Roller Skating Hall of Fame was formed in 1953, according to Eagle archives.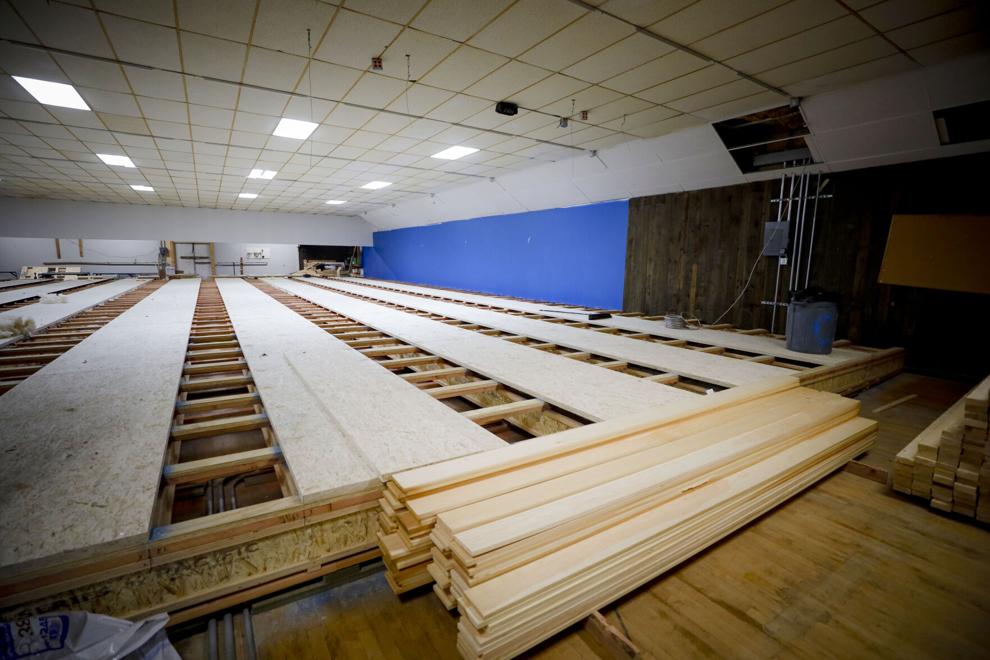 Robert Ireland, who competed as a professional candlepin bowler for many years, said that he first put Imperial on the market 10 years ago. It's been on and off several times since then.
"I'm getting old," said Ireland, when asked why he sold it. "Forty-five years I was in the business. That's a long time. It was time to get out. My kids weren't interested.
"I had a few little bites," over the years, he said, "but nobody wanted to pay the price."
One of those nibbles came from the Matheses who first approached Ireland in 2021, Mark said, while the family was also considering building its own alley in Pittsfield.
"This started over a year ago with me and my wife doing a lot of research," Mark said.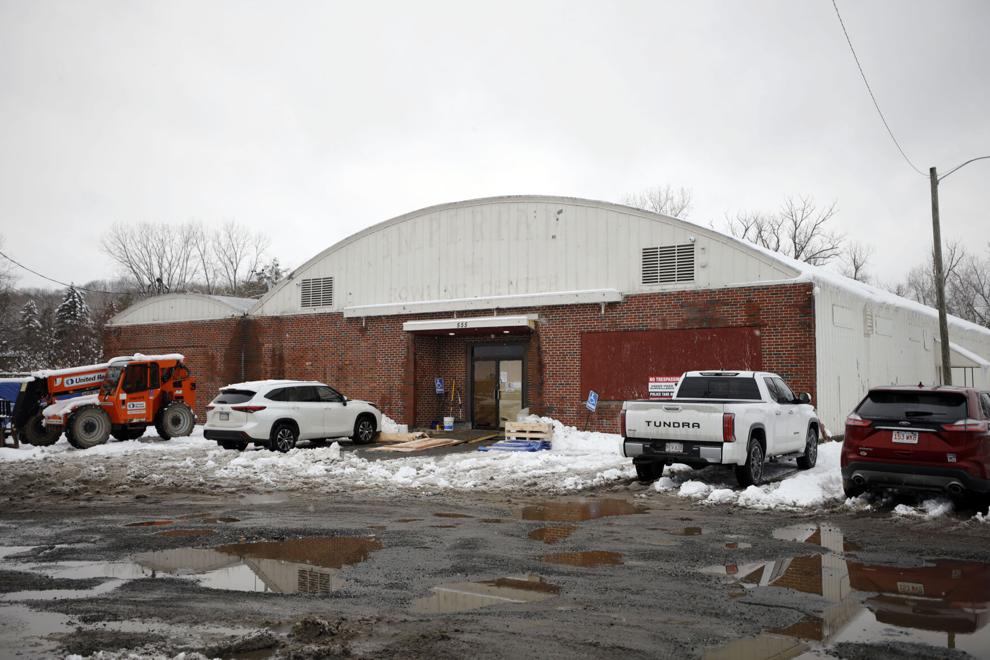 Mark said the family looked at the vacant 30,000-square-foot building on West Housatonic Street that the city sold at auction in November and checked out a property on Elm Street. They even asked the city if they could build a bowling alley at the William Stanley Business Park of the Berkshires.
"It wasn't an option," Kari said.
Ireland has a great affection for candlepin bowling, which has deep roots in Massachusetts. It was founded in 1880 by the owner of a Worcester bowling alley. He'd like Imperial to remain a candlepin facility but believes the aficionados of tenpin bowling, who have been without an alley in Pittsfield since Ken's closed, will enjoy it.
Photos: Imperial Bowling Center in Pittsfield to reopen under new ownership
The Mathes family has purchased the former Imperial Bowling Center in Pittsfield and is renovating the space with plans to open a ten-pin bowling alley in late February to early March.
To purchase these photos, click here.
Ken's was located just up the street on Dalton Avenue.
"I'm sure the people who bowl tenpin will be happy,'" Ireland said. "They should be pretty busy for awhile."