STOCKBRIDGE — When the owners of Township Four Floristry & Home decided to move their small business from Pittsfield they anticipated opening only one new store, at their new residence in Lee.
But their plans changed. Due to an unanticipated phone call that came out of nowhere at exactly the right time, owners Nathan Hanford and Jed Thompson recently opened another location in the vacant space last occupied by the former Country Curtains at the Red Lion Inn.
Township Four, which opened in 2017, is still operating on North Street in Pittsfield, but Thompson said the business is in transition and will be open by appointment only this summer for both floral production and for day-to-day events and weddings.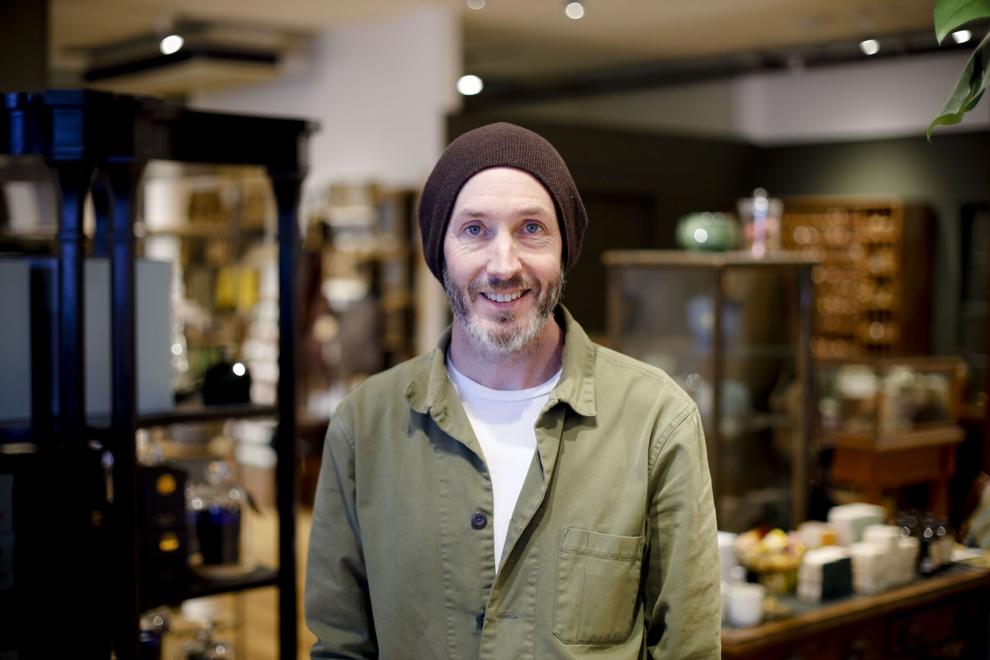 The two men are also planning to open another store in Lee, but Hanford said that project is on hold until their new residence, a historic home built in the late 18th century, can be renovated.
"It's going to take me a long time to fix it up," Hanford said. "It's a completely different business model. It's a farm but it will be a working florist store and similar to this, gift and art, but inside a historic home.
"This is why this opened prior to Lee," he said, "it's so much more accessible and easy to open a space like this than to renovate an historic home especially during the pandemic and recently when all the materials are inflated and unavailable."
The new space in Stockbridge, located behind the dining room on the inn's east side, contains 2,400-square feet, almost double the 1,500-square feet that Township Four Floristry & Home occupies in Pittsfield. The space was originally part of the Red Lion Inn's dining room before the late Jane and Jack Fitzpatrick moved Country Curtains into it. The Fitzpatricks revived and restored the Red Lion Inn after they purchased the historic lodging establishment in 1968. They had started Country Curtains in 1956 before moving to the Berkshires.
Township Four's Stockbridge store will still carry many of the items that Hanford and Thompson offered in Pittsfield, although floral production will now occur at the farm in Lee. The additional space has allowed Hanford and Thompson to expand their offerings.
"We've expanded to encompass some luxury brands that we can now feature that weren't truly available in that space because of our location," Hanford said, referring to the Pittsfield store. "There were just plants and flowers and small gifts, but here we've expanded into utility accessories, garden accessories, home goods, crystal glassware, cocktail culture."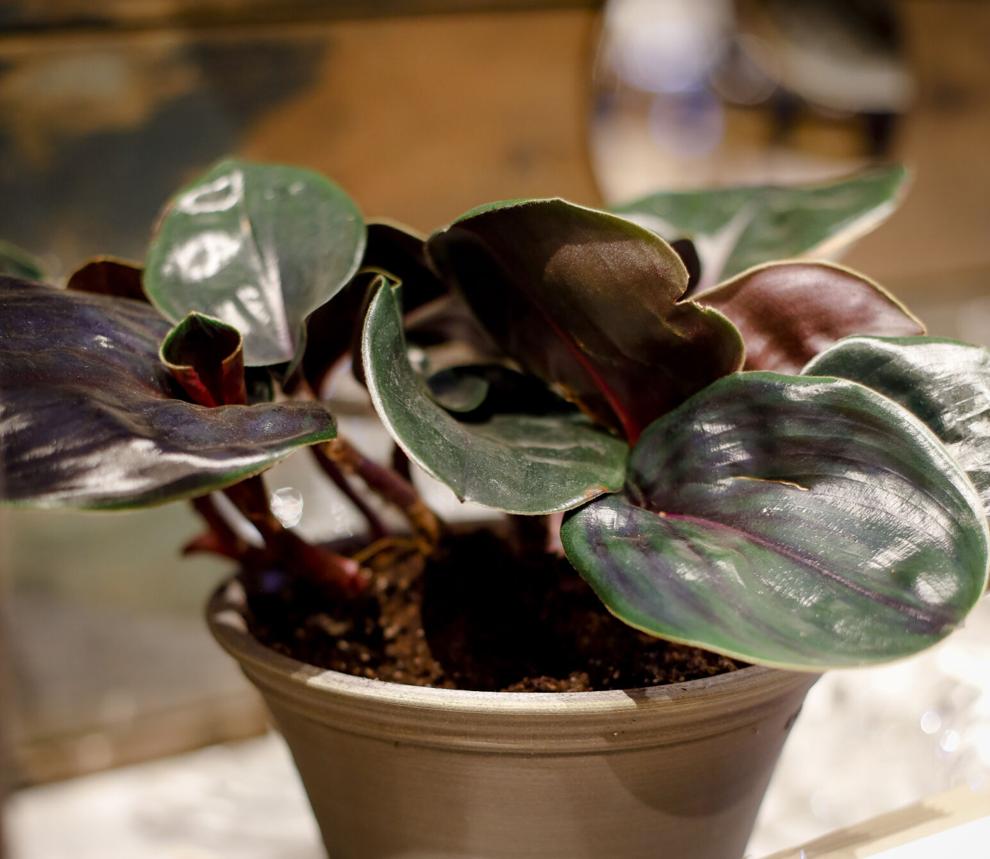 They also have a French scented candle line from Cire Trudon, a company that Hanford said is the oldest continuous candle making firm in the world, dating back to 1643. Another unique item is hand stitched quilts and pillows by Aloka. Township Four is also the only Berkshire vendor to have an exclusive deal to sell Ben Wolff Pottery from Goshen, Conn. Plant offerings include the in-demand and hard to find Geogenanthus ciliatus plant.
"We still have everything that we had on North Street, plus way more", he said. "We may soon begin carrying apparel as well."
None of this would have happened without that phone call. It came from Main Street Hospitality, the company that operates the Red Lion Inn, on the day that Hanford said the couple sold their former home in Becket to finance their move out of Pittsfield.
"The day I said yes to the buyer, I got a call from Main Street Hospitality from the Red Lion Inn to see if I was curious in taking on this space," Hanford said.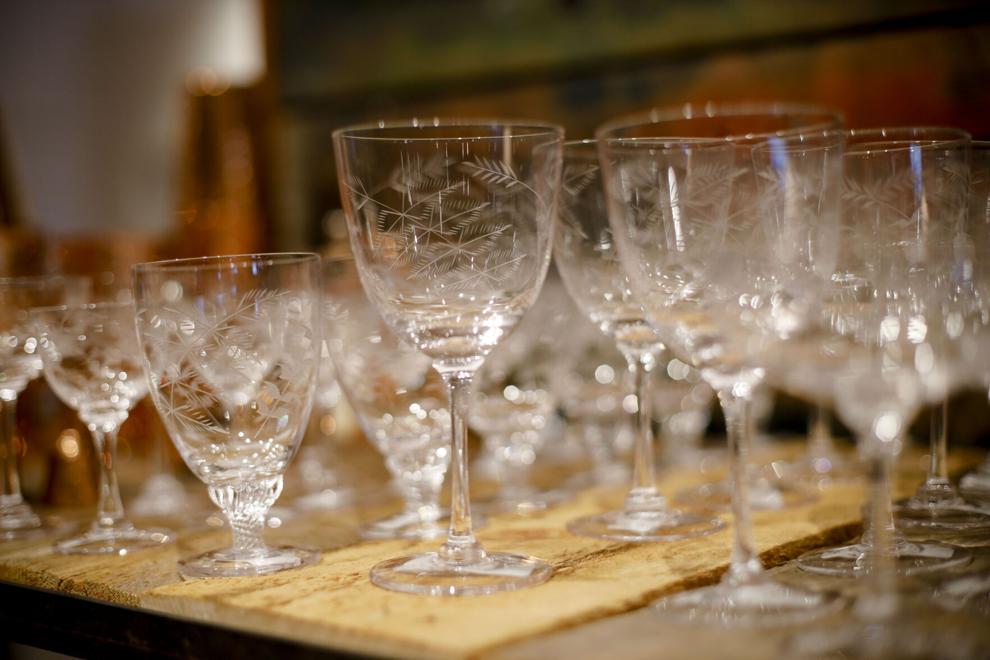 "We had already put in an offer [on the property] in Lee because we needed a home, so we made the decision," to do the projects in both Lee and Stockbridge, he said. "It was because the universe said, 'look what you can do.'"
Both Hanford and the Red Lion Inn were familiar with each other. Hanford, a hand embroidery artist, had previously done design work for Nancy Fitzpatrick, Jane Fitzpatrick's daughter. Sarah Eustis, Main Street Hospitality's CEO, also knows Hanford well, and had been trying to find a use for the vacant space in the inn since Country Curtains went out of business in 2017.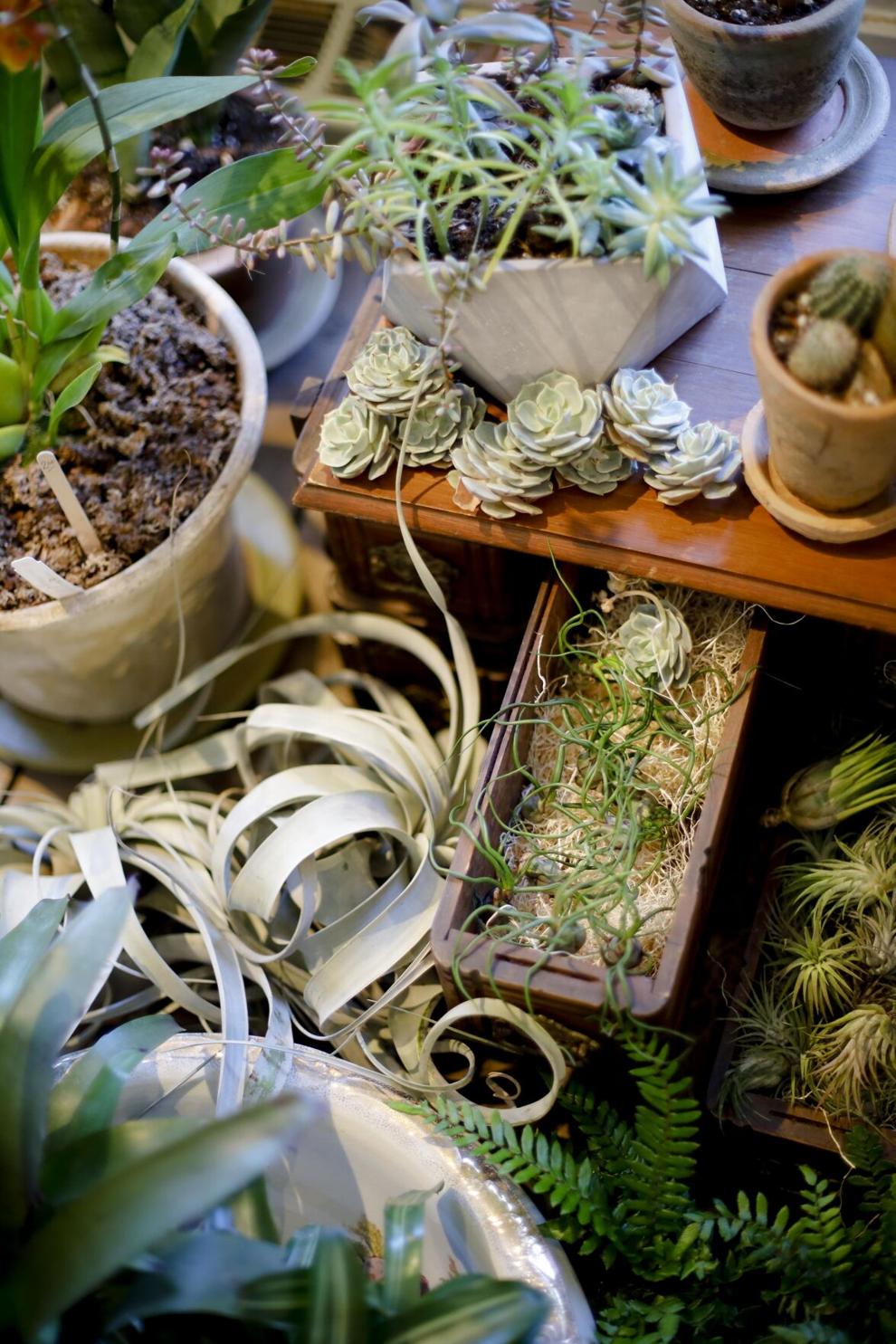 "We were staring at this beautiful space," Eustis said. "Our intention was to turn it back into a dining event space but COVID kind of got in the way of that. Nathan had been a good friend, and a close collaborator with Nancy Fitzpatrick. He had done so many projects at the Red Lion and he's very integrated into our team and our culture."
Eustis said she knew about the issues that Township Four had at its location in Pittsfield, where small business owners along the North Street corridor have expressed concerns about safety and crime. Hanford declined to comment on the reasons why he and Thompson have decided to leave the city for South County after operating on North Street.
"I knew they were having challenges on North Street and they weren't sure if they were going to move or stay," Eustis said, referring to Hanford and Thompson. "All of a sudden it literally hit me like a ton of bricks. I just called them up and said, "Nathan, why don't you move in here?"
"He said, 'really?'"
Hanford was initially taken aback by the idea of moving to the Red Lion Inn, but after several conversations with Eustis decided to make the move.
"Part of me said, 'no we can't do it,'" he said. "But after a few conversations with Sarah Eustis something in me said Jed and I can do this especially with the Red Lion Inn team as a base because their foundation is so strong with this space."
Eustis believes that Township Four's aesthetic works well with the Red Lion Inn's.
"I cannot tell you how perfect a fit it is," she said. "It dovetails with the Red Lion as a whole, which is to evolve to bring in new audiences to appeal to new generations of people.
"It's just a wonderful, beautiful, articulated space."