LEE — Sam Sorrentino has a passion for wood turning that went from a longtime hobby to a quaint, storefront business.
The son of the late Joseph Sorrentino Sr. has opened Heirloom Woodworks, two doors down from Joe's Diner, founded by his father in the 1950s, on the north end of Main Street.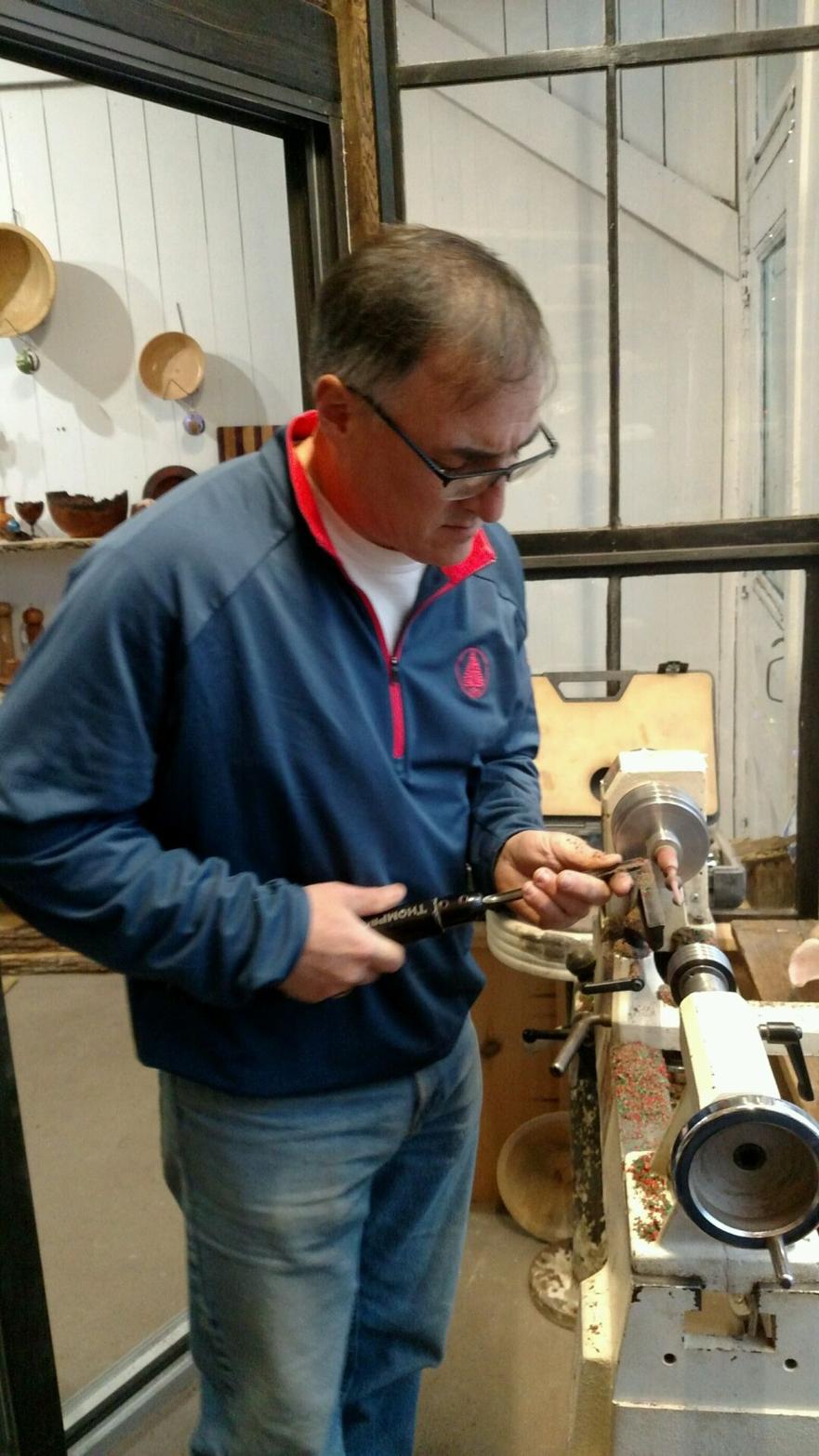 The elder Sorrentino retired in 2000 and sold the diner — but kept the building.
Does the family name help Sorrentino sell his ornaments, bowls and other handcrafted wooden items?
"I think it helps," he said. "It's good to have a Sorrentino back in this building; this is where I spent my childhood, working with my family in the diner."
Sorrentino began honing his wood-turning skills 25 years ago, upping his game a decade ago, when he joined the Western Mass Woodturners to learn more about the craft and share ideas with others in the field.
Wood turning is the craft of using a wood lathe with hand-held tools to cut a shape that is symmetrical around the axis of rotation.
On the day an Eagle reporter visited Sorrentino, he was finishing up a Christmas ornament on his lathe, set up in the storefront window for passersby to see. He had taken a small block of Spectraply, the brand name of colored blocks of plywood manufactured primarily for wood turning.
"You put something in the lathe and, in the end, you get something you can enjoy," he said. "You cut into a piece of wood and you never know what you're going to get."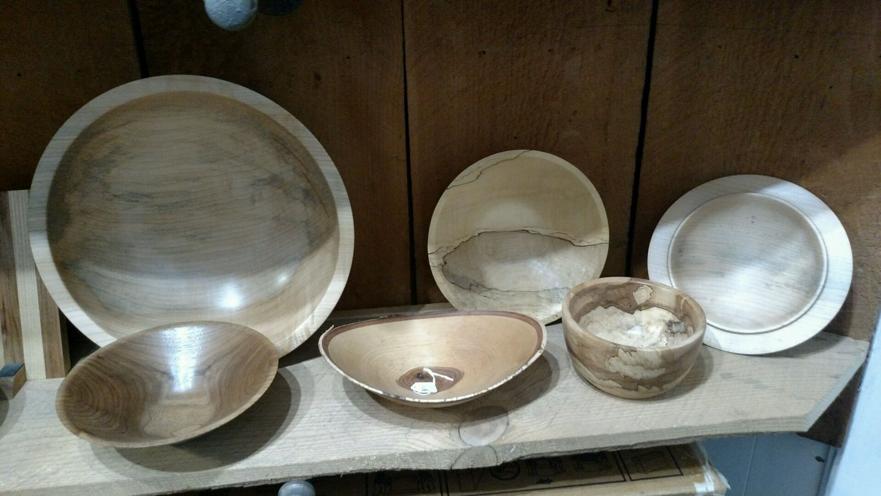 One of Sorrentino's favorite pieces of wood to work with is burl, a round outgrowth on a tree trunk or branch that is knotted with dormant buds. The deformed wood makes useful bowls.
"I have people with trees, with sentimental value, who want something made from the wood," he said. "I just had two customers who wanted me to make bowls as Christmas gifts."
Sorrentino opened Heirloom Woodworks about two months ago, and he carries items from several other wood turners as he slowly builds his own inventory to sell.
The cozy store, with room for about two or three people at once during these social distancing times, previously was an antiques store and once was home to Monk's Professional Barber Shop, which became a mainstay in the heart of downtown Lee.
The store is open weekday afternoons and by appointment, as Sorrentino still has Cutting Edge, his video production, audio/video sales and rental business.
The coronavirus pandemic has cut into his video production, with few, if any, gatherings to record. He primarily is doing rentals.
Meanwhile, Heirloom Woodworks has gone beyond retail, with Sorrentino offering lessons in wood turning to pass on the craft, hopefully, to a younger generation.
"I have a young student from Monterey I've been teaching here, and now he's getting his own lathe," he said.