LENOX — A 19th-century downtown landmark, the Summer White House Inn, is undergoing a $1 million total interior restoration after its purchase Feb. 26 by Susan Gibbs, a local resident and specialist in historical renovation.
She bought the bed-and-breakfast at 17 Main St., owned since 1992 by prominent Lenox hospitality industry leaders Frank and Mary Newton, for $601,000.
The property had been marketed for at least six years, with an initial asking price of $1.5 million — later reduced to $799,000. The sale was handled by John McLean, associate broker with Berkshire Real Estate Associates.
"The town and the county couldn't have a better person to purchase it, and to restore it to what it should be for its history and location," McLean said. "It's a good, solid structure, but needs updating."
He noted that six previous contracts to purchase the inn had fallen through because "after people fell in love with it, they didn't realize what it would need."
"My interest in the property grew out of my love for the area and the chance to restore this marvelous historic property to the grand home it once was," Gibbs told The Eagle. She relocated to Lenox from Atlanta in 2019 "to seek a quieter, more authentic lifestyle."
The price of the real estate transaction had dropped because the property's interior needed major updates, she added.
Gibbs, a corporate art curator and owner of Twinhouse Art Advisory, is living on Under Mountain Road, in the former Sprague estate property she purchased three years ago for $625,000, down from the original listing of $2,850,000 in 2014, according to Realtor.com.
Gibbs oversaw a multimillion-dollar restoration of the 10,000-square-foot mansion built in 1900 on 11 acres with extensive scenic vistas. She plans to put that property on the market this spring.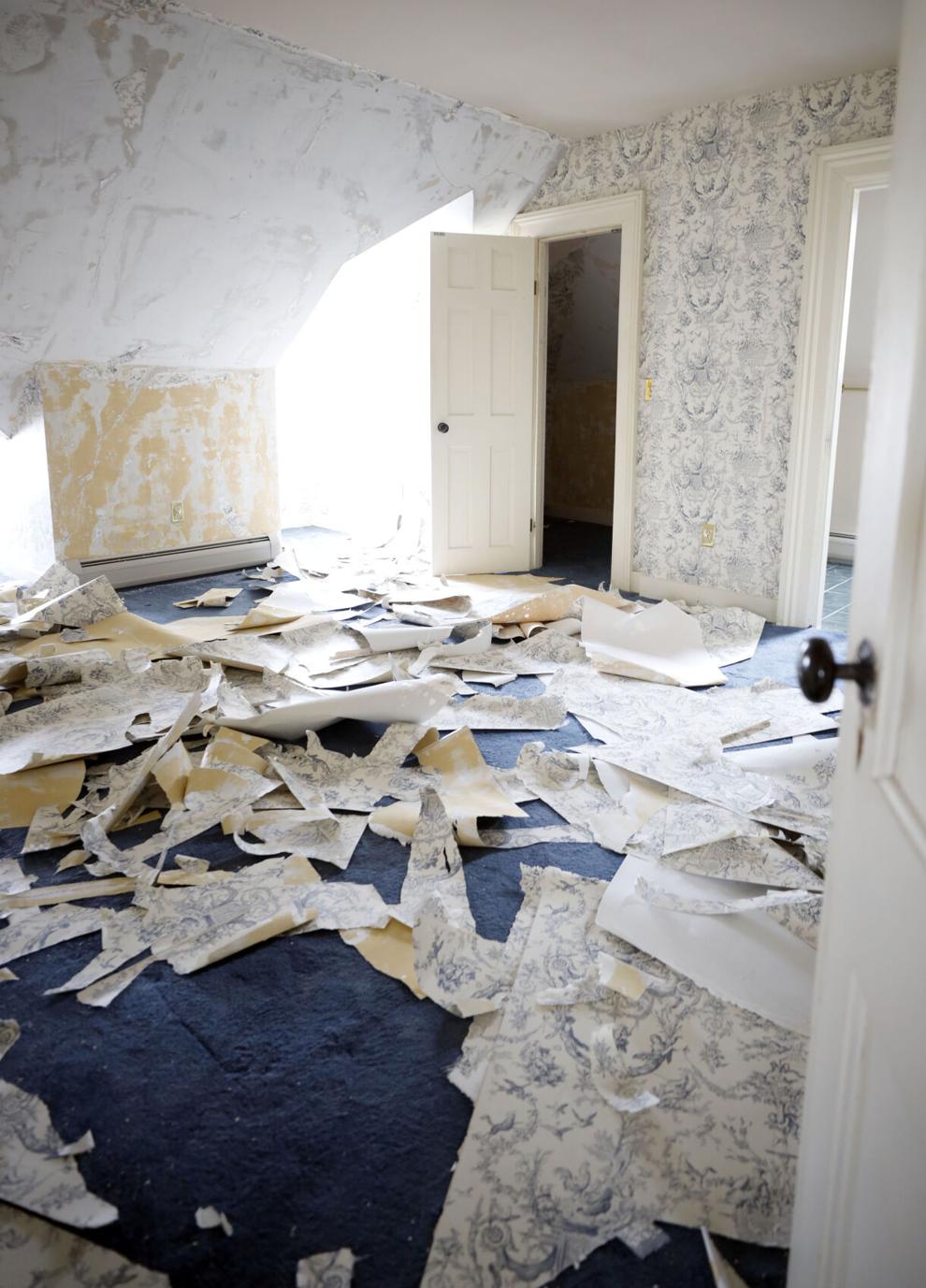 Once the downtown property's renovation is completed, Gibbs plans to relocate as the live-in proprietor of the downtown bed-and-breakfast to be renamed Twinhouse Cottage, expected to reopen for guests before Thanksgiving.
The nine-bedroom Gilded Age inn was constructed for Electa Eddy on the site of an earlier house that had been demolished in the late 1870s, according to research by the Lenox Historical Commission. Eddy had purchased the lot from Lucy Cottrell in 1880, but sold the newly built house to John Schermerhorn of New York in 1885, for $25,000.
It became known as the Summer White House because President Chester A. Arthur, a friend of Schermerhorn and frequent visitor to the Berkshires, stayed there shortly after it opened in 1885, near the end of his single term.
"This is a good example of the Queen Anne style, which enjoyed a brief popularity in Lenox before being eclipsed by the Colonial Revival," the Historical Commission's description states. "This one is eclectic, mixing elements such as the Palladian window in the front gable with medieval touches like the patterned masonry chimneys. One of the two chimneys has an oval window inset. This was something of a technological marvel in the 1880s."
Gibbs said she is keen on maintaining and enhancing "the architectural integrity of this iconic home" as a historic attraction of downtown Lenox. She is serving as general contractor for the Summer White House restoration.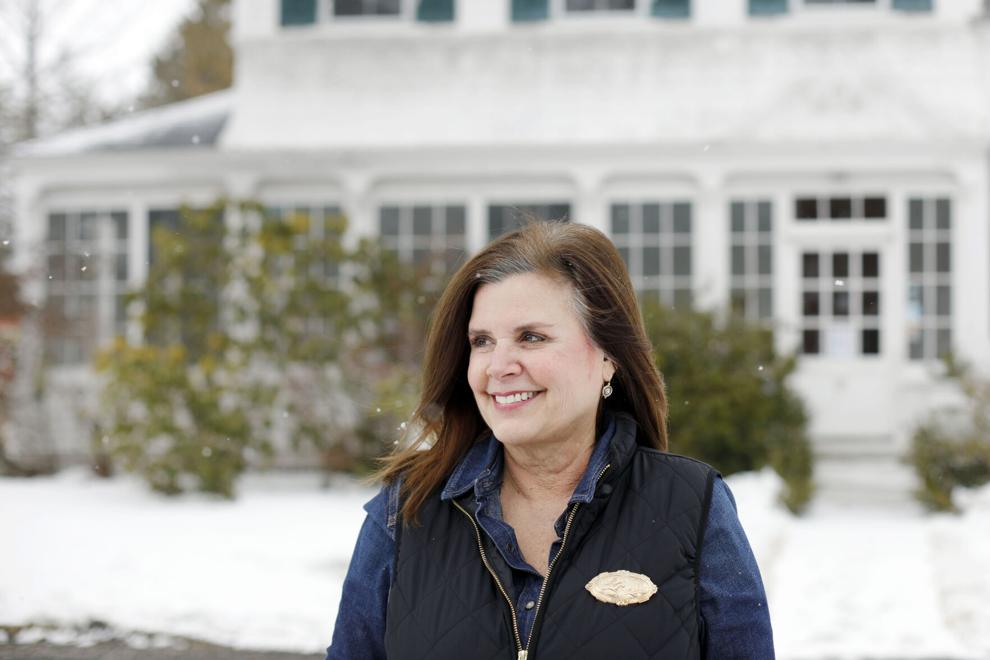 "This is my 14th restoration project; I've been doing this for 30 years," Gibbs noted.
She is bringing over her team of contractors and craftsmen from the Under Mountain project, as well as a few new ones, who will be sensitive to the architectural details within the nearly 140-year-old, 6,000 square-foot building.
"I plan to restore the property back to as close to the original as possible, with modern updates," said Gibbs, using her renovation of the former Sprague property as the template of quality and detail for the project.
Her "punch list" includes a new roof and heating/air-conditioning system, as well as plumbing and electrical upgrades and a restoration of the hardwood floors. The house previously was renovated 30 years ago, she pointed out.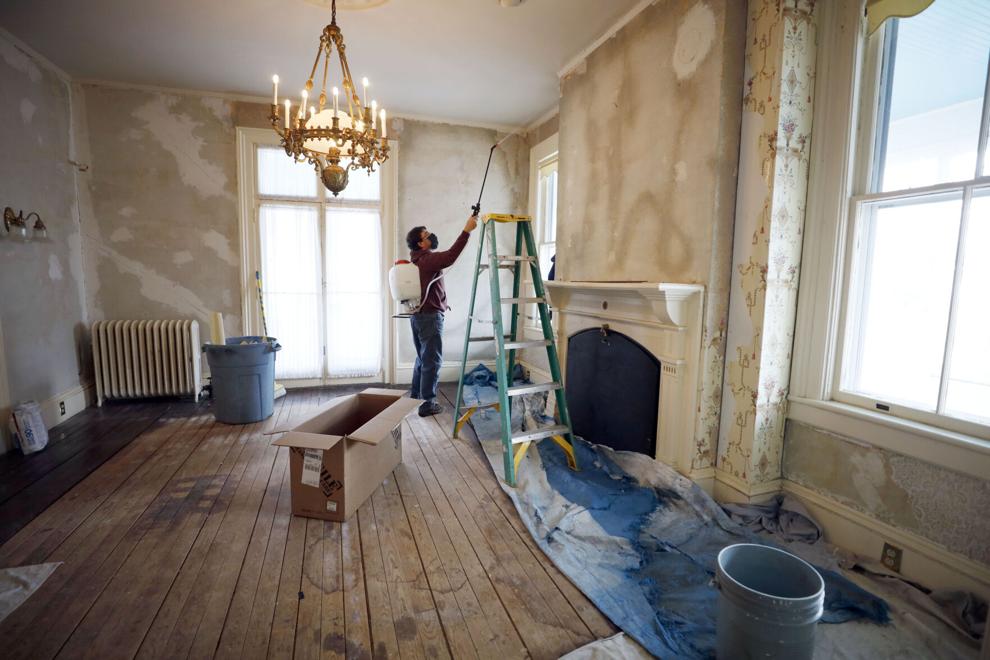 "Most people look at these restorations as overwhelming," Gibbs said. "I see them as a blank canvas, a creative opportunity. It takes the right person with the right vision, since you can't build a home today with this character and quality of detail."
Frank and Mary Newton, active in the Lenox hospitality field until retiring several years ago, converted the former Gables Inn at 81 Walker St. into five condominiums in 2006. They had owned that property since 1985.
At the Summer White House, the Newtons, who were not available for comment, had gathered and curated an extensive collection of entertainment memorabilia and historical artifacts relating to past U.S. presidents. Many furnishings were sold during an estate sale in September.
Several rooms were named after former first ladies Eleanor Roosevelt and Nancy Reagan. Newton has said that the inn has hosted famous entertainers, such as Doris Day, Liza Minnelli and Donna McKechnie.