ADAMS — Second Chance Composting will host a ribbon-cutting ceremony at noon Friday at its new business office location of 19 Leonard St.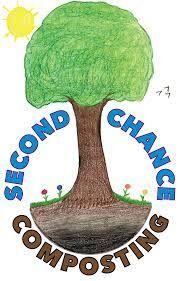 Recently, the Adams Zoning Board of Appeals unanimously granted the business a special permit allowing it to operate a home office at the site.
Town representatives, community members and the Second Chance Composting family, including owner John Pitroff, will be on hand for the event, which will be run by the town of Adams.
Second Chance Composting offers pickup, hauling, drop off, and processing of food scraps and other organic matter including leaves, woodchips, sawdust and manure.
In 2022, the company attended the North Adams Farmers Market every week to offer drop off of food scraps as a free service to the community, and partnered with the city of North Adams for a Pumpkin Smash event after Halloween.