PITTSFIELD — The Berkshire economy still is recovering from the effects of the coronavirus pandemic, but those lingering symptoms haven't affected the county's luxury home market.
The sales of $1 million-plus single-family homes in the Berkshires, which began to heat up last year, continued during the first quarter of 2021. Fifteen such homes were sold by Realtors in the Berkshires during the first quarter, which ended April 20, the highest total for that time period since the Berkshire County Board of Realtors began tracking those statistics in 1997, according to Sandra J. Carroll, the board's president and CEO.
The board tracks only Realtor-assisted transactions.
Of those sales, almost half (seven) have been for over $2 million, and two South County transactions, both in Great Barrington, topped $3 million. They include a 19th-century home on Seekonk Road once owned for more than half a century by the late classical music soprano Phyllis Curtin that went for $3.75 million March 31, the largest residential property sale in the Berkshires this year.
"It's speaking to the demand about living in Berkshire County," Carroll said, referring to the amount of high-end sales. "We also had a lot more inventory on the market in those higher price ranges. ... So, what we're finding is that it just became an appealing marketplace."
Local Realtors attribute the continued boom in high-priced home sales to the amount of new residents who have been leaving more urban areas like New York for places like the Berkshires since the coronavirus pandemic began.
"The whole market has changed with the influx of different buyers due to COVID," said Realtor Lance Vermeulen of Lance Vermeulen Real Estate in Great Barrington, the agency that sold Curtin's former home. "Over $2 million was kind of the threshold in South Berkshire County. But, with [COVID] happening, it just opened that up, and there are $3 [million] or $4 million properties selling now."
At 5 percent, the sales of $1 million-plus homes in the Berkshires represent only a small slice of total sales in the county's residential real estate market, Carroll said. (Before 2020, the average number of homes in that price range that sold during the first quarter was four).
Carroll said sales at that level might seem more impressive than they are because of a serious lack of inventory in all other price ranges — only 314 total homes were on the market countywide as of May 4, when 800 typically are offered at this time.
Last year, 11 sales of over $1 million were recorded during the first quarter, the third-highest total for that time period recorded by the Board of Realtors, slightly fewer than the 12 homes that were sold in 2014.
To put the numbers in further perspective, only 17 sales of $1 million-plus single-family homes in the Berkshires occurred during the first quarter from 2015 to 2019, with two each in 2017 and 2019 and three in 2018. There were 71 total Realtor-assisted sales of $1 million-plus homes in the Berkshires during all of 2020, with the vast majority — 54 — in the $1 million to $2 million price range.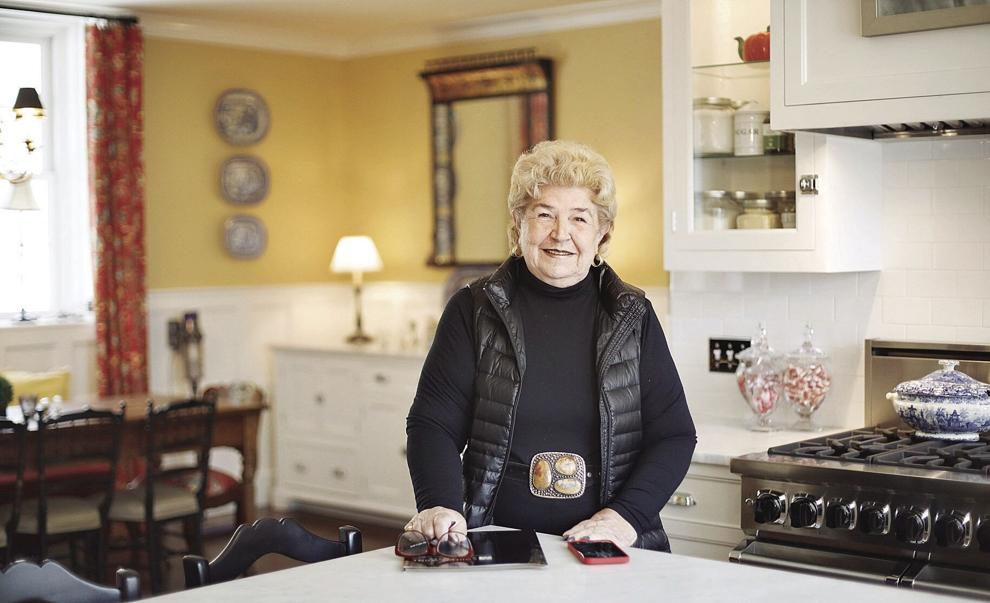 "It's all pandemic-related as far as I'm concerned," said Mary Jane White, the broker/owner of Cohen & White Associates in Lenox, which had two listings priced just under $5 million featured in the April edition of the Berkshire Real Estate Guide. "As far as the spike in higher-priced houses goes, I think that everybody's been reevaluating their lives since this happened. We have buyers in all age groups looking."
With interest so high, a lot of very-high-priced residential properties are on the market. They include two former Berkshire "cottages": the 26-room Ethelwynde in Lenox, which went on the market for $5.9 million last year; and Elm Court in Stockbridge, which is being offered at $12.5 million after plans to turn the property into a resort fell through last year.
Elm Court previously sold for $9.8 million, in 2012, the highest residential property transaction in Berkshire County history, according to The Eagle and the Board of Realtors.
Because of the amount of inventory that had been on the market, having lots of high-end properties for sale in the Berkshires is not unusual. Eight properties listed at over $5 million were on the market in 2019, White said. But, the pandemic has brought in more types of buyers who find those houses attractive, which has expanded the market for those homes.
"Those big houses we've had were not that popular," White said. "The pandemic has been a real boon to properties where multi-generations can live, where families can all gather. The amenities. ... Those things have become attractive again."
"From $800,000 and up, it was tough," Vermeulen said, referring to sales closing on high-priced homes. "There was a glut of inventory in South County, and it all went. It's just extraordinary what happened. It's once in a lifetime because there's not going to be inventory like that again."
Not including pending sales, as of May 4, 73 of those 314 residential properties on the market were priced at over $1 million, according to Carroll. They include homes in Berkshire municipalities not known for having a lot of high-end listings, like Florida in the Northern Berkshires, where a house on South County Road was listed at $1.4 million.
The median sales price for homes in the Berkshires was $263,000 at one point during the first quarter, but was $700,000 for pending listings and $525,000 for active listings, according to White, citing statistics from the Berkshire County Board of Realtors.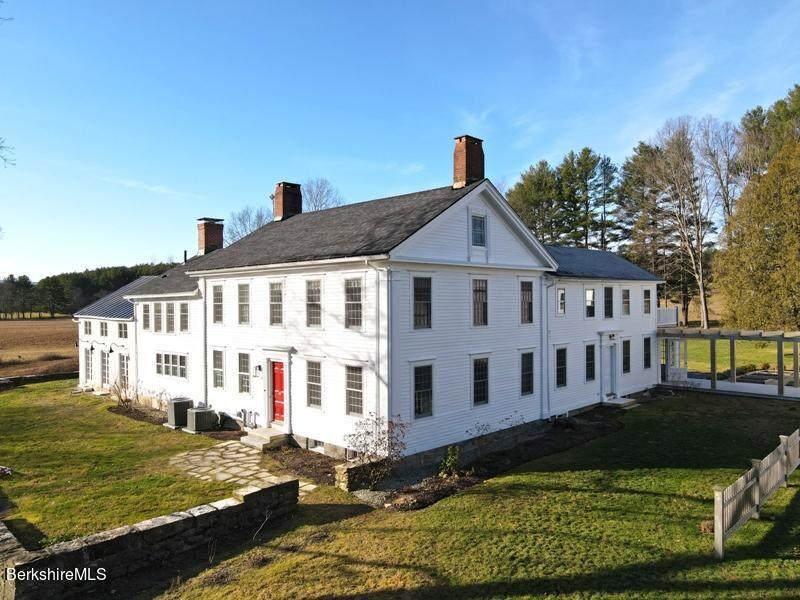 Curtin had purchased her former home, which is known as The Downs, for about $40,000 in November 1965, according to Eagle files (adjusted for inflation, $40,000 is equivalent to $331,941 today, according to dollartimes.com). Curtin, who taught at Tanglewood for 51 years, still resided there when she died in 2016, at 94.
David and Alaina Spungen, of the New York City borough of Brooklyn, purchased the five-bedroom house for $3 million in 2019, before selling it to current owners Joseph B. and Ruthanne Fuller, who are from the Boston area, according to documents filed at the Southern Berkshire Registry of Deeds in Great Barrington.
Joseph Fuller is a professor at the Harvard Business School, and his wife is the mayor of Newton, the first woman to serve in that position in that suburban Boston city's history. The couple have obtained a $1.75 million mortgage on the 11.7-acre parcel, from JPMorgan Chase Bank, according to registry documents.
"It's kind of a classic Berkshires house," Joseph Fuller said in a telephone interview when asked what attracted the couple to the property. "It's got the feel of the Berkshires. ... It's quite a charming property."