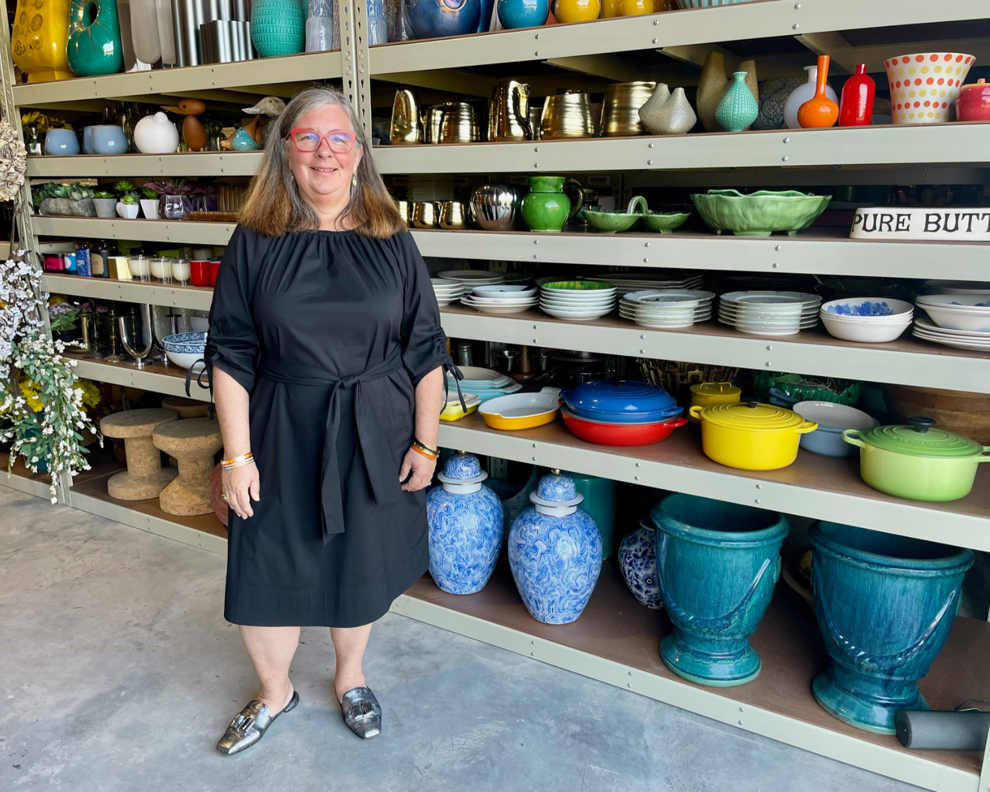 SHEFFIELD — Imagine keeping over 10,000 pieces of furniture and accessories needed for your business in 20 individualized storage units for six years.
Now, imagine how Dawn Trachtenberg felt when a 5,000-square-foot warehouse space opened in the same business park where her storage units are located.
It would be hard not to jump at the chance to rent such a space — and that's just what Trachtenberg did. She recently moved Staged Ryte, the home staging and design company she founded in the Berkshires in 2015, into the warehouse she is leasing at the Sheffield Business Park in Ashley Falls.
"Now, we have all of our inventory in one giant space versus individual units with low ceilings," Trachtenberg said. "We have some items that are 12 feet high on racks."
Her inventory includes more than 30 sofas, over 1,000 books, more than 50 pillows and 450 pieces of wall art that include 200 original works.
"We're using it as a showroom as well," Trachtenberg said of the warehouse, which had been occupied by a moving and storage company. "We weren't able to do that before."
Staged Ryte provides furniture and related accessories that Realtors can use to fill vacant homes when they are showing them to potential buyers. Staging frequently is used to show vacant high-end homes, and often is done by Realtors seeking to move exclusive and unique residential properties on television shows like "Million Dollar Listing New York" or "Million Dollar Listing Los Angeles."
"When an owner or broker has an empty home and is putting it on the market, market research shows that staged homes sell higher than unstaged homes," Trachtenberg said. "We put in beds, sofas and accessories in the kitchens and in the bathrooms."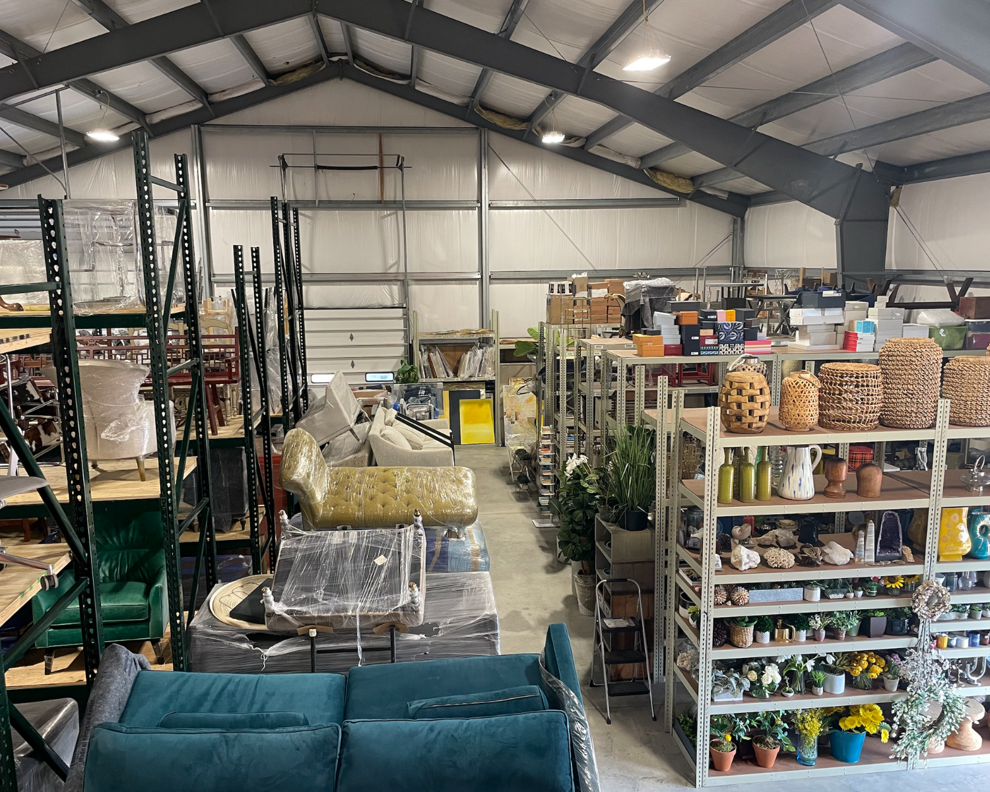 From its base in the Berkshires, Staged Ryte also provides materials for home showings in nearby Litchfield County in Connecticut, and Columbia and Dutchess counties in New York, along with sites in New Jersey and the New York City area, Trachtenberg said.
"We have the capacity to stage 15 homes at any time," she said.
Trachtenberg said she had been looking for a physical location to house Staged Ryte for "quite some time."
"We're moving furniture and accessories in and out of homes on a regular basis," she said. "There are efficiencies in being able to look at everything in one space.
"We have a need for growth and expansion, and being able to do this gives us the next step in our growth," she said.
Staged Ryte also provides materials for staging photo shoots, office design, interior design consultation, vacation/short-term rental enhancement and home editing.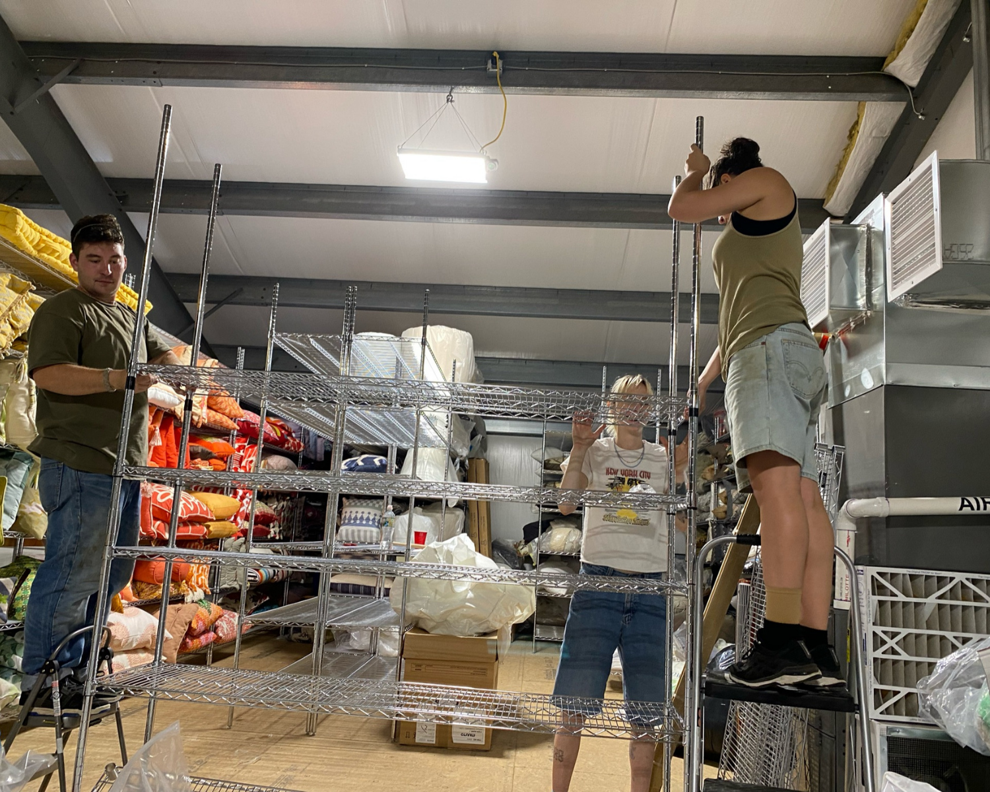 Trachtenberg, originally from New York City, has owned a second home in New Marlborough for 23 years, where she has resided more frequently since the COVID-19 pandemic struck last year. She came up with the idea for Staged Ryte while on a personal house-hunting mission.
"I was actually looking for a home for myself, not to move into or renovate or flip or rent out," she said. "I was going online, looking through homes and physically walking into houses and I was really surprised at how people put their homes on the market. I took a complete turn in what I was doing and decided to go out and market staging up here. It was being done, but very, very minimally."
Now, staging homes in the Berkshires is becoming more popular.
"I think more and more brokers are aware of it," she said.