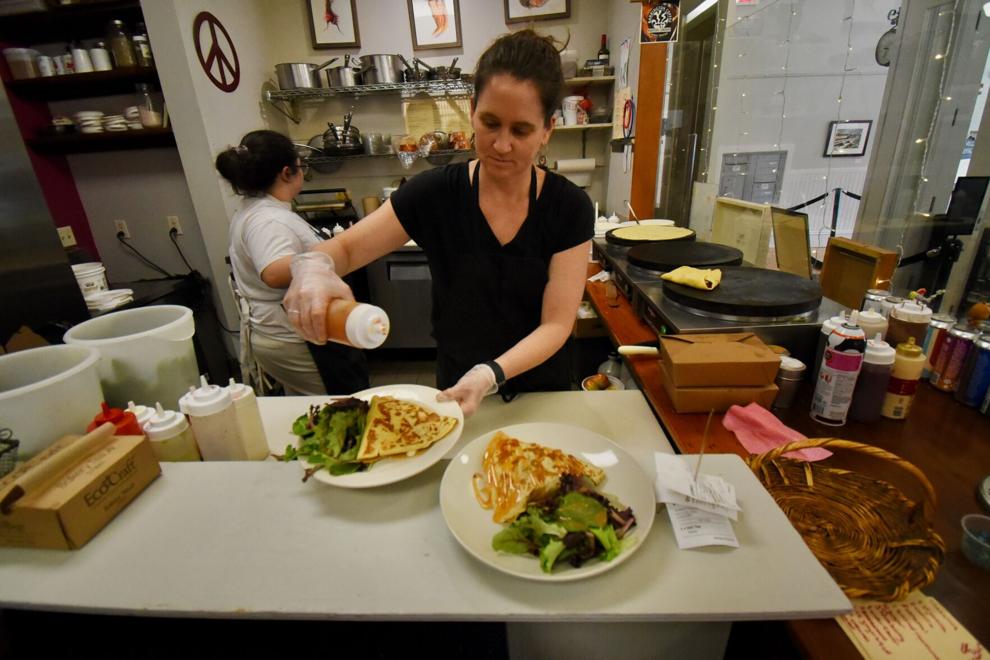 LEE — While the rest of the Berkshires were trying to recover from a wild Tuesday snowstorm in mid-March, the Starving Artist Café was undergoing a serious renovation.
According to owner Emmy Davis, her husband, Ryan Davis, and three other associates spent two days plowing snow, and the rest of the week reformatting the customer service center and installing a new walk-in cooler.
"We needed more space for the kitchen and the coffee prep area," she said.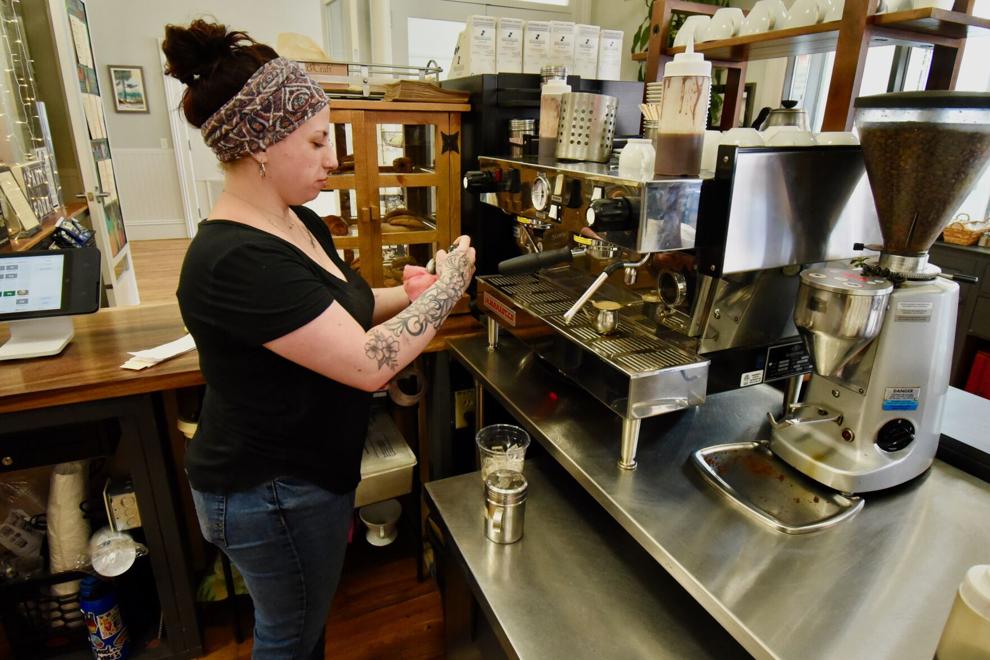 So they took out part of the former countertop and pushed it further out into the entryway, allowing for a more efficient production process and a more organized customer service experience. Add to that a bigger espresso machine — which allows baristas to make two cups of espresso at the same time — and a fourth crepe burner for more production capacity, the ultimate result is a better product with quicker service times.
But the new walk-in cooler is a really exciting addition, Davis said. It allows the restaurant to double its capacity of refrigeration space, always a valuable commodity in a commercial kitchen.
Davis is looking forward to the summer, when the business gets busy. The increased capacity and efficiency should help things go a bit smoother, she said. But first she needs to hire more staff to handle the seasonal demand.
The dining room doubles as an art gallery with a variety of exhibits focusing on local artists.
Part of the décor includes several pews from a former church down the street, giving the space a more unique ambiance.
The Starving Artist Café has been in the Main Street space for 12 years, since the aging building was restored and reclaimed for Lee businesses.
"We stay busy year-round because we're right on the main drag," Davis said. "And in the summer, we're always busy. We get a lot of people coming in before a show at Tanglewood. And our Sunday musical brunch is really popular."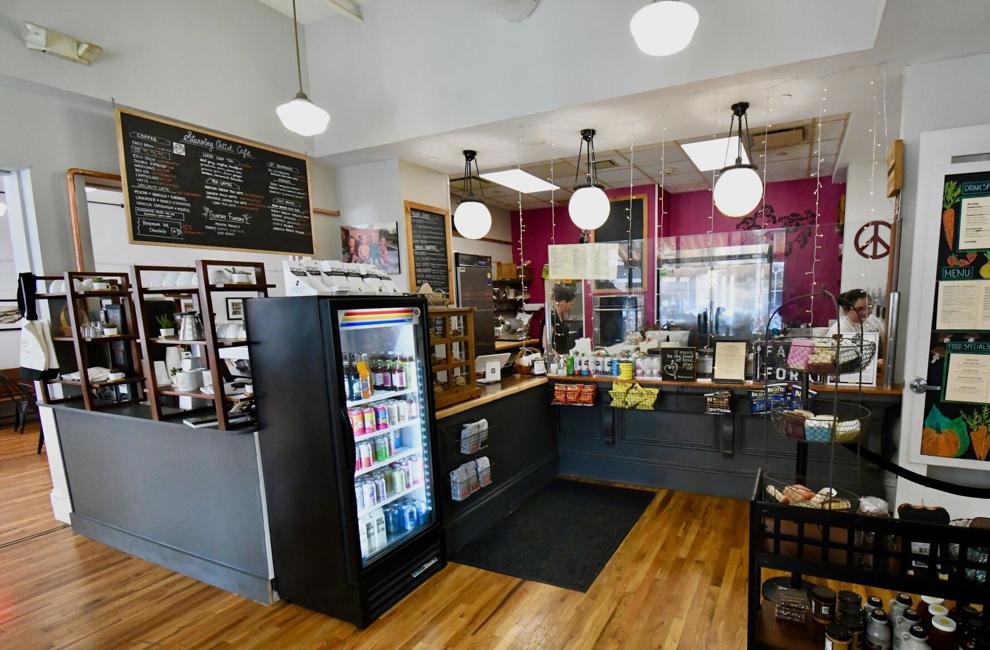 Starving Artist Café specialized in crepes. They also offer sandwiches, soups and salads, with ingredients sourced from local farms. Vegan and gluten-free options are available. There is a full coffee menu, along with organic juices, smoothies and teas.
Davis said that right now, the mushroom pesto crepe is the most popular item, although that changes from time to time. Next week it might be something else, she said. The most popular coffee drink is the latte, especially the maple syrup latte, of course made with locally produced syrup.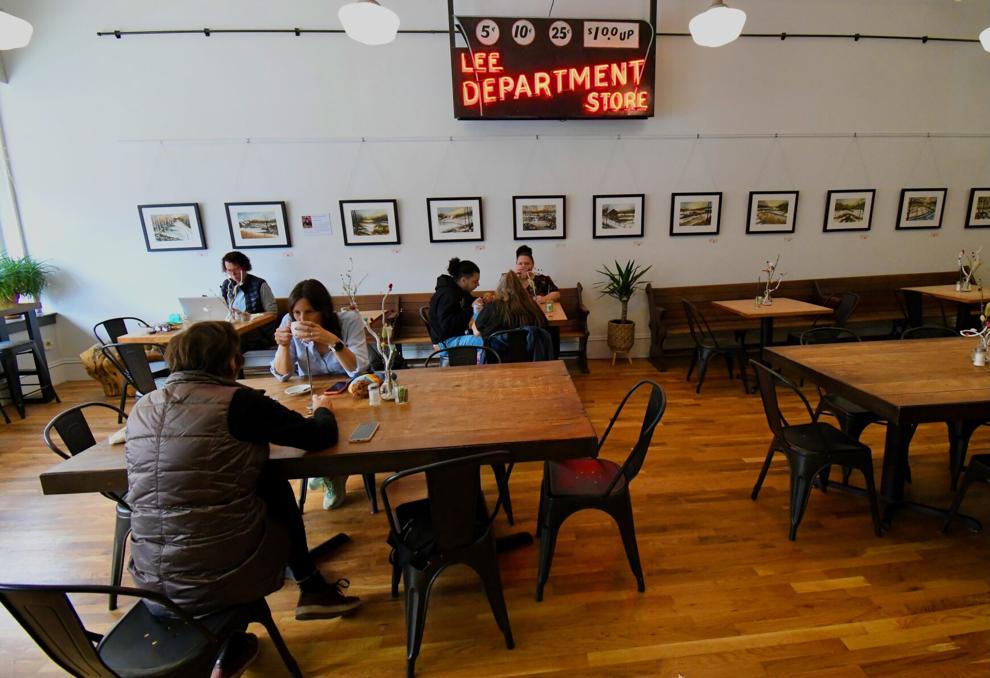 The newly installed features already seem to be charming the regular customers. A midafternoon visitor on Friday, a diminutive elderly woman, approached the new ordering counter with a smile, saying, "Ooo, this is new! I like it! It's very nice."