PITTSFIELD — David Tierney III not only is the president of the family-owned construction company his father founded 62 years ago, he also compiles the cost estimates for each project.
In a normal year, Tierney is able to estimate a project's cost relatively easily within a six- to nine-month time frame, but that was before the price of building materials began to skyrocket last year.
"There is just no clarity on building materials," Tierney said. "What I've included in my bid just isn't holding true. The numbers are just absolutely crazy.
"You can't plan," he said. "You don't know where the materials are going to be six months from now."
Plenty of local contractors and building suppliers have had the same experience as Tierney Construction. Like everything else, the economic disruptions caused by the COVID-19 pandemic have rippled through the building industry locally and nationally, causing a steep rise in the cost of materials, especially for lumber.
Nationally, as of mid-February, lumber costs had risen 170 percent over the previous 10 months, which has caused builders to raise prices and has added thousands of dollars to the cost of building a new home, according to the National Association of Home Builders.
Rising costs have tacked on $16,000 to the price of a single-family home, according to the New England Building Supply store in Boston.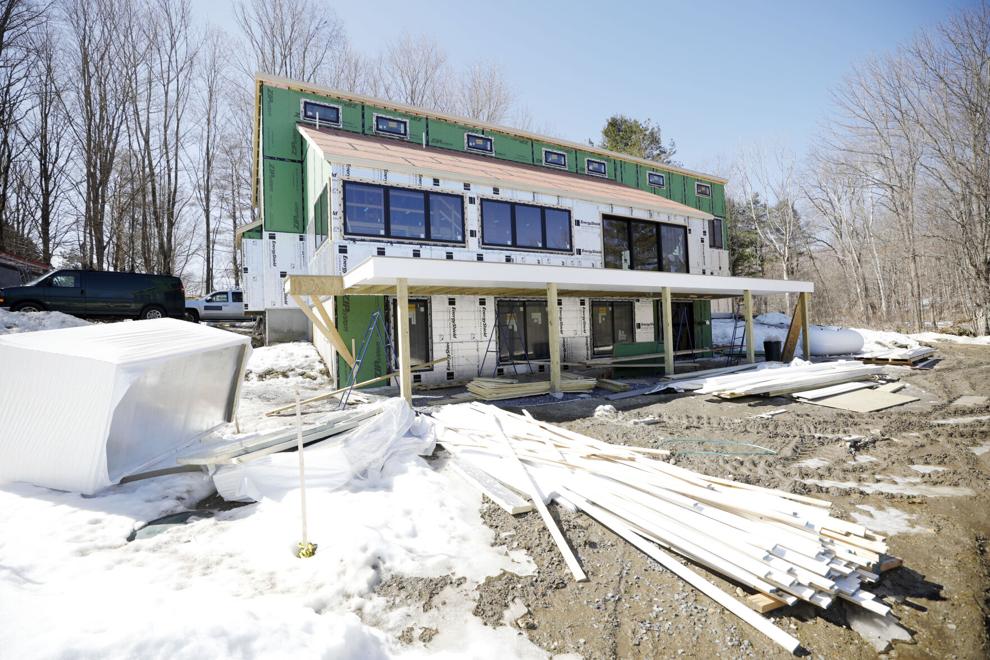 "Lumber price spikes are not only sidelining buyers during a period of high demand, they are causing many sales to fall through and forcing builders to put projects on hold at a time when home inventories are available at a record low," the homebuilders' association reported in mid-February.
During the third week in March, lumber was trading at $830 per thousand board feet on the Chicago futures market, after a repositioning from the March contract in which prices hit a record high of $1,040 per thousand board feet, according to the commodities website tradingeconomics.com.
Among individual items, as of February, the price of Western spruce pine 2-foot-by-4-foot pieces of wood had gone up 158 percent over the previous year, the costs for studs had risen 164 percent, and the cost of Southern pine had jumped 147 percent at New England Building Supply.
But, as prices for building materials increase, so does the demand for them.
Because of the pandemic, people are spending more time at home, which means a plethora of home improvement projects has sprung up as homeowners tackle jobs they might have been putting off.
'"These things tend to be cyclical; they go up and down," said Dave Sutherland, the owner of Dettinger Lumber in Pittsfield, referring to the costs of building materials in general. "But, I think that what's happened is, the pandemic has kind of interrupted the normal rules of supply and demand."
Conservative approach to pricing
Last year started off well, Sutherland said, which caused manufacturers to take a more conservative approach to pricing, because they didn't anticipate the conditions getting tougher. But, after the pandemic hit and stimulus money became available, the building industry "just took off," Sutherland said, especially in the homeowner sector, because consumers began working on their homes.
But, as the demand grew, the supply dwindled because the pandemic caused mills to shut down. Natural disasters, like last year's massive wildfires in the western U.S., as well as tariffs on Canadian lumber products have exacerbated the situation.
"Under normal circumstances, when that happens, you see the mills try and crank up production and try to make hay while the sun is shining, so to speak," Sutherland said. "But, they couldn't get more labor. They couldn't get more shifts. It's not a simple thing to do, and the pandemic has made this more difficult.
"The vast majority of products have had increases, some of them very significant," said Sutherland, who refers to the situation as a "double-edged sword."
"In some ways, higher prices mean higher volume when you sell stuff, but by the same token, it does have an effect because it reaches a point where some people won't or can't pay you based on these higher numbers."
"I have never seen such volatility in the pricing of building materials," said Tierney, whose father taught him 30 years ago how to estimate the costs of construction projects.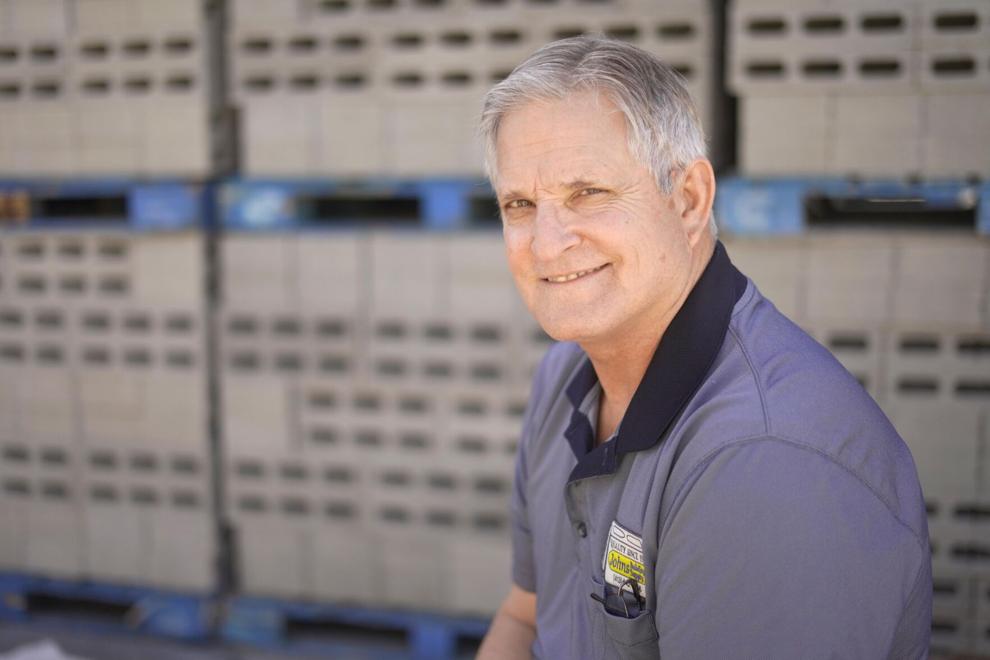 Bill Koziara, who owns Johns Building Supply in Pittsfield, has experienced these price increases firsthand because he is constructing a new building across from his current location on Crane Avenue.
"The concrete went up 10 or 15 percent," said Koziara, who hopes to open his new building this summer. "Anything I put in with wood there is way up, probably 100 percent or more. The steel products did go up. Paver [stone] products went up 5 percent.
"It hasn't affected my industry as much as the wood industry," he said.
Labor shortages hurt production
Like Sutherland, Koziara said labor shortages in the building materials industry have hampered production.
"People can't get people back," he said.
Among contractors, those with smaller businesses have been able to adapt to the rising costs of building materials more quickly than their larger colleagues.
"It didn't really affect my business, because I always had somewhere else to go," said Jim Penna, a general contractor who lives in the town of Washington. "If we couldn't do a deck job because no pressure lumber was available, I'd move on to frame jobs where the stuff was available."
But, Jack Miller, who owns Jack Miller Contractors in Williamstown, which builds homes in the Berkshires, Southern Vermont and Rensselaer County in New York, said the supply shortage has made it harder for him to procure materials.
"The things that have really affected us are not pricing, as much as availability. It just takes longer" to get them, Miller said. "Some things are worse than others. Tile, for instance; we're waiting much longer than we would typically. Something where there might have been a week's lead time, it would be four weeks now."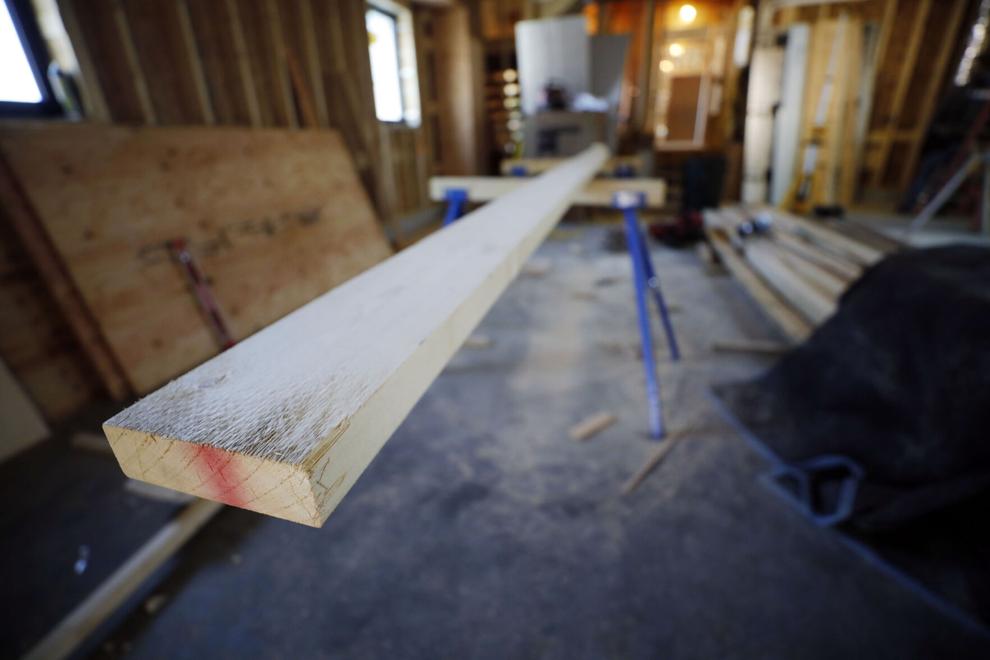 The price for a 2-foot-by-6-foot piece of softwood framing lumber has gone from $4 per piece last year to slightly less than $9, according to Miller.
"That's an extreme percentage," he said. "The good news is, and the reason people shouldn't panic too much is, that framing is only about 3 or 4 percent of the total cost on our products."
But, these supply shortages mean projects take longer to complete.
"It takes longer to build a house, and if it takes longer to build a house, that means a longer period of time between when the customer starts the process and had to start funding the projects between when they can actually receive the value and either move in or move back in," Miller said.
"And, obviously, that affects our revenue as well; ... because it takes 10 percent longer to build them, we're bringing in 10 percent less revenue."
'It's a lot of money right now'
At Central Berkshire Habitat for Humanity in Pittsfield, Executive director Carolyn Valli said the organization has seen the cost of building materials increase by 25 percent since the pandemic started. Some wood products have gone up as much as 100 percent.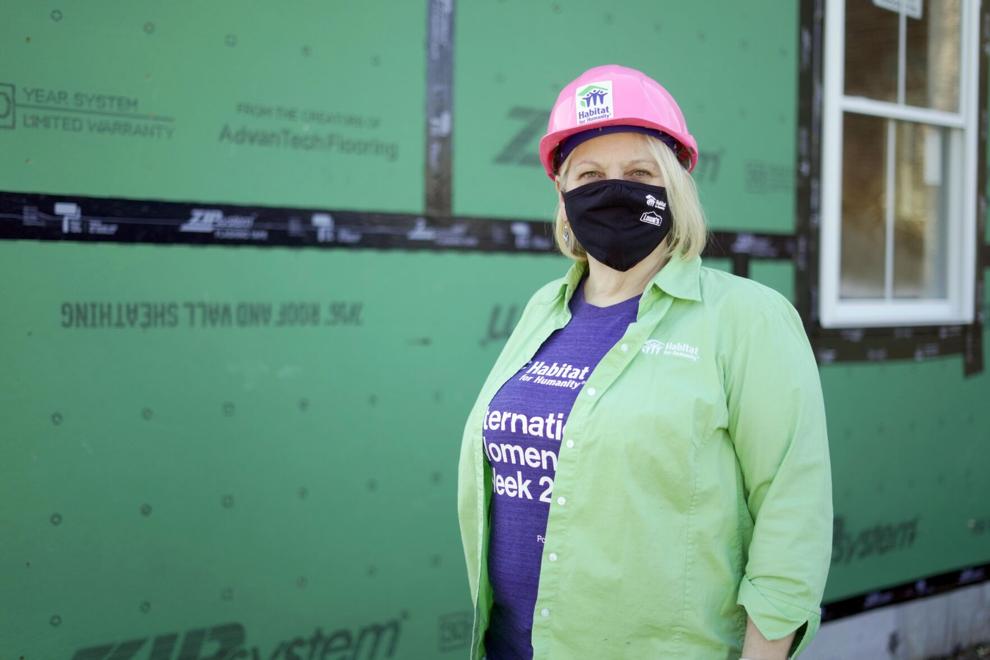 "We used to pay $3 for a stud," Valli said. "It's $7 now.
"That, obviously, is going to drive up the affordability of the units, because if it costs more to build, you have to recoup at least some of that," she said. To build more affordable housing units under the current conditions will require the organization to conduct more fundraising to make up for the increased costs.
"We're lucky that we have many local suppliers, and if they can give us a discount, they usually do," Valli said. "But, even with that, it's a lot of money right now."
The price for bathtubs has gone from $360 to $667, she said.
"We used to have a donor from Whirlpool that used to give us refrigerators and stoves, but because they can no longer get supplies, they're no longer donating that," Valli said. "So, that's a pretty big hit in each unit that we're building right now."
Gary and Lauren Lavariere also felt this squeeze when they returned to the Berkshires from Las Vegas in late 2019. They originally were interested in buying a home, but lost out on a couple of listings as the hot market for single-family homes in the Berkshires caused the inventory to dwindle.
So, they purchased a parcel of land in Adams and decided to build a modular home. But, as the cost of materials went up, so did the price of the project. They ended up paying a 5 percent surcharge on the total cost of their modular home.
"Every time I would call with some question, the conversation would be, 'The surcharge went up,'" Gary said. "It was comical, but not funny."
This story has been modified to correct the terminology for the cost of lumber.