PITTSFIELD — It's more than 2,500 miles from North Adams to Las Vegas. But, that trip must have seemed even longer to Williams College senior Zachary Schreier, considering the journey he has been on this year.
Twelve months ago, Schreier was part of a team of Williams students who received the first-place prize in a local business pitch contest held by Entrepreneurship for All in North Adams. Fast-forward almost a year, and there were Schreier and childhood friend Nick Hamburger standing on a television stage in Las Vegas, pitching a different business venture to a panel of investors on the popular show "Shark Tank."
"It's surreal," Schreier, 22, said about his appearance on the show, which was broadcast nationally Jan. 22. "You walk in and the sharks are 20 feet away. Real people looking at you to say something. It's like being in a dream."
Unlike many "Shark Tank" contestants, Schreier and Hamburger walked away with a deal.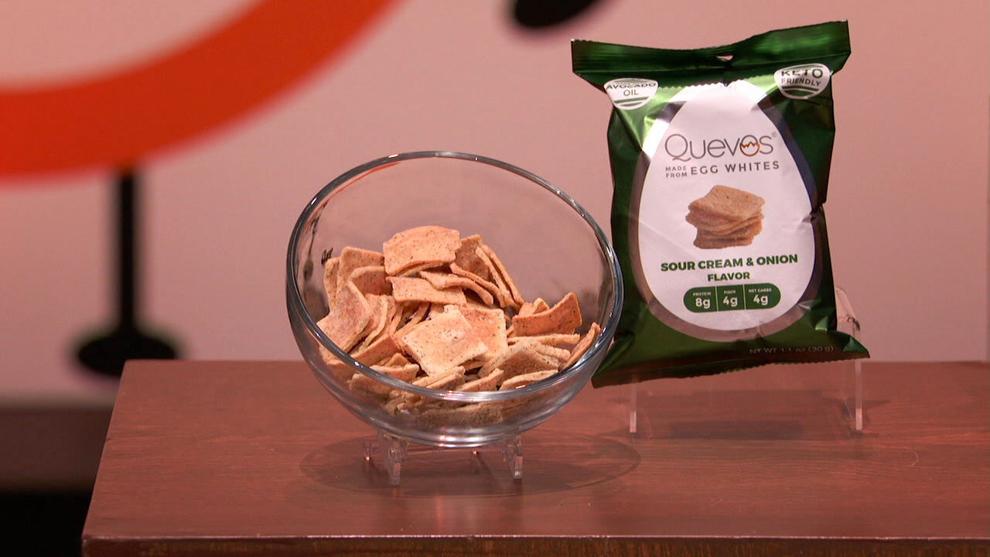 It took a little negotiating, but billionaire businessman Daniel Lubetzky, the founder of KIND Snacks, agreed to invest $200,000 and provide Schreier and Hamburger with a $200,000 line of credit for a 10 percent stake in their healthy snack company, Quevos, which, according to its website, is the first company to make chips out of egg whites. Schreier and Hamburger chose Lubetzky's offer over one from Kevin O'Leary, who is known on the show as "Mr. Wonderful."
Lubetzky already has had an influence on the company.
"He's been very helpful strategically with the brand, with the connections to retailers and getting started," Schreier said. "'Shark Tank' has been awesome for visibility because 4 million people watch that show. We had to stock up on a lot of inventory."
The proverbial phone hasn't stopped ringing.
"In a matter of days we went through a third of our supplies," Schreier said.
Last year, Schreier and his college buddies received $1,000 for finishing first in the EforAll pitch contest. That venture, Lifestacks Supplements, a series of functional healthy coffee mix-ins, is expected to be offered soon on Amazon, Schreier said.
Deborah Gallant, a former professional business coach who serves as executive director of Entrepreneurship for All's Berkshire County chapter, hasn't seen the "Shark Tank" episode that Schreier appeared on, but she isn't surprised that he has gone so far, so fast.
"In less than a year, it's really crazy. Good for him," Gallant said. "I think it is unusual, but he was an unusual contestant to start with because it was a student group from Williams, so, it wasn't really a member of the community with a mainstream or homemade business. It was an incubated idea within the Williams College community."
But, Gallant said Schreier's appearance in last year's EforAll pitch contest "probably gave him a good jump-start and a feeling for his own entrepreneurial abilities to help him get where he got."
Schreier and Hamburger, who are from Chicago, are best friends who have known each other since they were in grade school.
"Nick and I both have the entrepreneurial spirit," Schreier said. "From a young age we wanted to do cool things and change the world."
Schreier said he came up with the idea of making chips out of egg whites after being diagnosed with Type 1 diabetes 10 years ago.
"At that point, low-carb stacks became very convenient for me, and eggs were my go-to," he said. "I loved, in particular, making those crispy pieces of an omelet. I would fry them up into crunchy little chiplike things."
When the friends went off to college, they revisited the idea. Hamburger, 22, who attended The University of Chicago, then won a school business challenge, which provided the two friends with enough grant money "to get the business off the ground," Schreier said.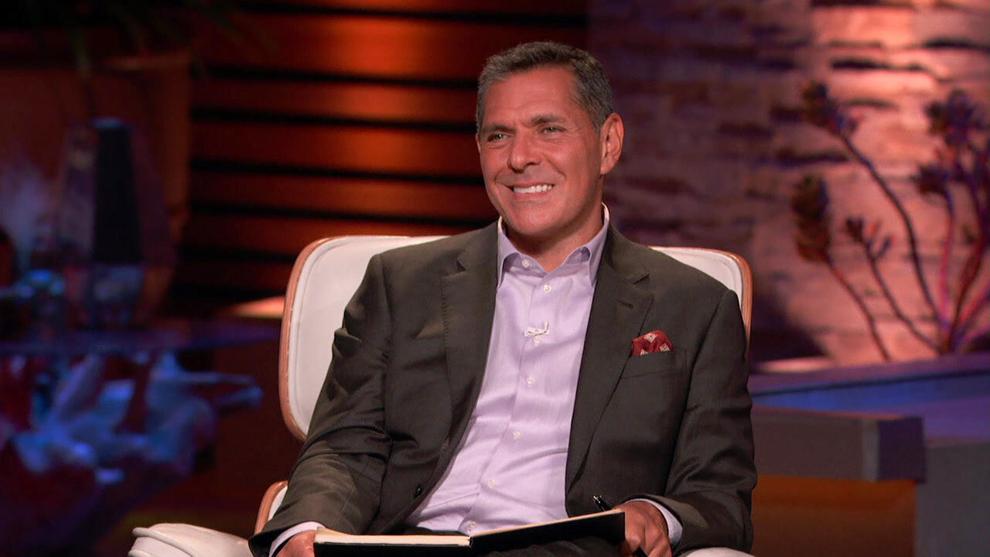 Schreier then took a year off from Williams to move Quevos from a concept to a business. Hamburger dropped out of college two years ago to concentrate on the business.
Going into "Shark Tank," they had raised $1.6 million for Quevos, which they started in 2018.
The two originally auditioned for "Shark Tank" in Los Angeles, before the coronavirus pandemic caused the show to be moved to Las Vegas. Schreier said the producers told them that they might be on the show this year.
They went to Las Vegas after being selected, but had to quarantine in their hotel room for eight days before the show was filmed. Schreier said they used that time to hone their sales pitch to the sharks.
"That was a really a blessing, because we focused on our composure," Schreier said.
The sharks took note.
"You guys are two of the youngest, most impressive guys we've had here," shark and billionaire businessman Robert Herjavec said during the show.
"It was very nice," said Schreier, a philosophy/economics major who is living in Chicago and attending classes at Williams remotely.
Williams doesn't have a business school, but it is becoming a haven for budding entrepreneurs.
Last year, Williams students Ezekial "Zeke" Bronfman and Nate Medow formed a canned cocktail company. In 2016, tenured computer science professor Brent Heeringa turned a school research project into Valt, a software company involved with password management. Further back are Williams graduates Bo Peabody, a tech entrepreneur who formed Tripod, one of the earliest dot.com companies, in his dorm room at Williams in 1992, and Steve Case, who co-founded America Online.
"I think liberal arts colleges retain that openness, and they give you the idea that if you integrate more and more knowledge, you'll get a more clearer perspective," Schreier said. "Maybe it's an openness and self-knowledge, and that's one of the reasons we are entrepreneurs."