PITTSFIELD — Bill Koziara literally grew up at Johns Building Supply. The office that houses the 73-year-old family business that Koziara runs on Crane Avenue is in the house he grew up in.
On the other side of the street, Koziara points to a clump of trees in the back of a 3-acre lot his family has owned since the 1960s. That's where Koziara built forts as a boy. He wonders if they still are there.
Now might be the time for Koziara to search for those childhood haunts again, because that lot across from Johns' current location is undergoing a makeover. Used mostly by Johns as storage space through the years, it's the site of a new, two-story, 11,000-square-foot hardware store Koziara has been constructing as a way of enhancing and growing his business.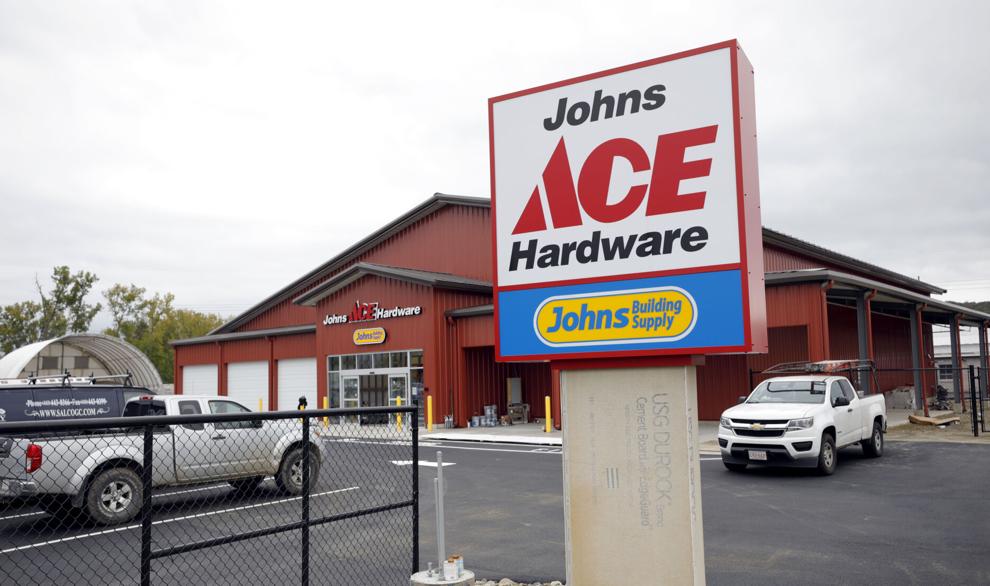 The new store, which includes products from Ace Hardware, an international hardware store chain, officially will open to the public Tuesday. A grand opening is scheduled to take place the weekend of Nov. 12-14.
When the new store opens, Koziara's business will be known as Johns Building Supply and Johns Ace Hardware. The two businesses are separate so that Koziara can track their progress, but both will be located in the new hardware store building.
Johns will continue to operate on both sides of Crane Avenue when the new building opens, but Koziara said the office that served as his childhood home eventually will be taken down.
"The reason I took this endeavor on is because the masonry business is changing," said Koziara, who lives in Lanesborough and who joined the business that his father and mother started after graduating in 1975 from what now is Central Connecticut State University with a degree in administrative sciences.
"To enhance people walking in and seeing what we have, if we create more things to look at, then I'll get more people to look at them," he said. "That's what we did this for."
"We can showcase our hardscape," Koziara said, referring to the stone, brick and concrete building supplies that Johns has sold through the years. Some of those supplies will be showcased outside the new building.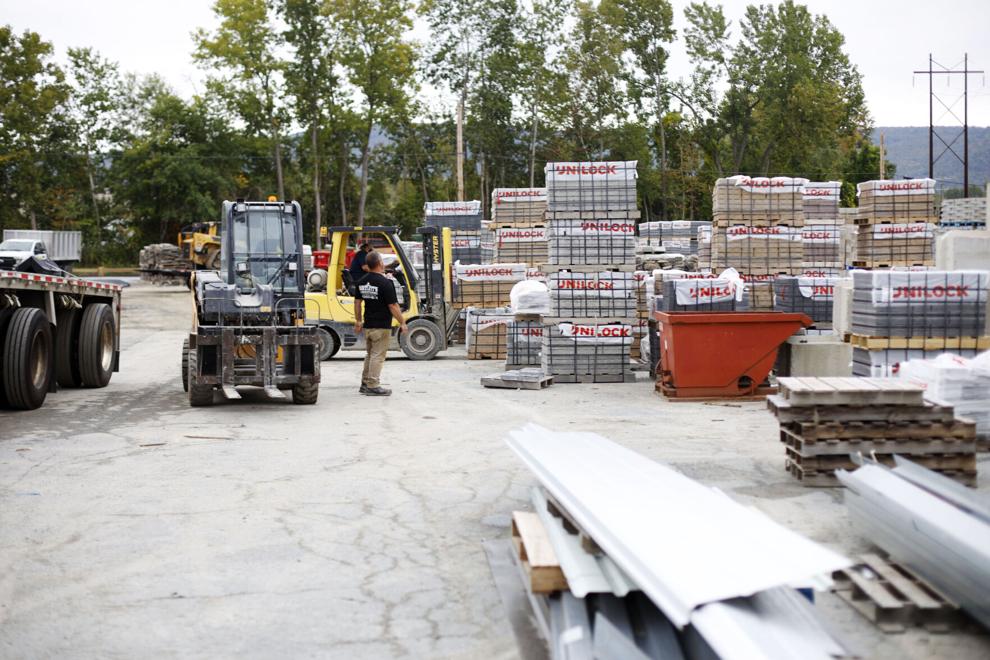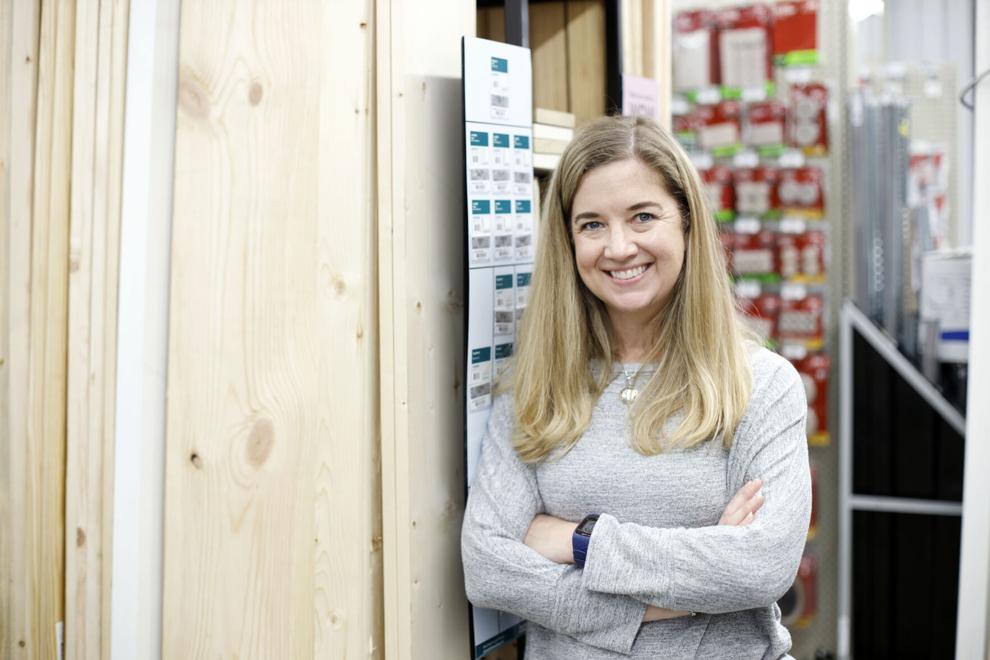 Johns Building Supply has 11 employees, and eight more workers are expected to be added to the hardware store, said Peggi-Jeanne Flood, who will manage the new building. Koziara said he decided to go with Ace Hardware instead of another national hardware store brand because he felt it was the best fit for his business.
Expect to see some new products, too.
"I want to do lawn mowers, too," Koziara said, adding that he has made plans to attend a lawn mower suppliers convention in Kentucky this month. "There's only one electric commercial lawn mower out there, and that's what I want to get.
"But, I've got to keep this close to the vest," he said.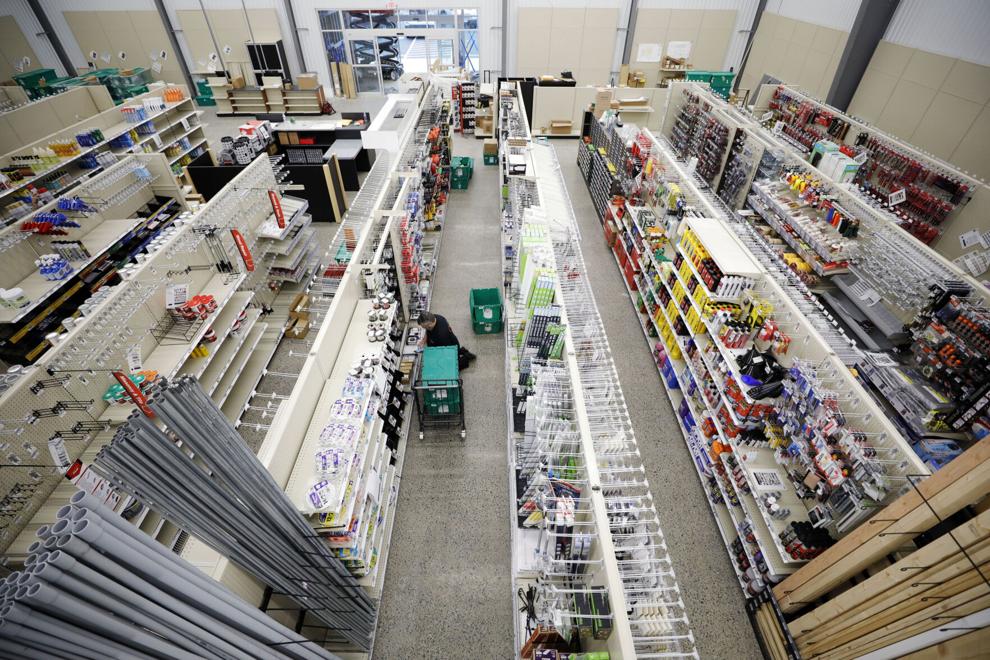 Johns Building Supply received a tax incentive package from the city to help the project go forward, but adding the new structure hasn't been cheap. When asked how much construction cost, Koziara said: "Less than 2 million bucks, but probably not a lot less."
Koziara began planning the new building before the COVID-19 pandemic hit the Berkshires, but construction didn't begin until spring 2020. The price tag includes the cost of materials, mostly metal and insulation, and delays that resulted when the contractors had trouble finding employees, Koziara said.
"The thing slowed way down," Koziara said. "I lost one or two subs [subcontractors] that already had things to do. ... The soil conditions weren't perfect. ... All that adds up."
John and Helen Koziara founded Johns Building Supply on Crane Avenue in 1948, when his father brought the first concrete block machine to Berkshire County. Bill is hoping the new addition eventually will provide employment for the younger members of his immediate family.
"It's to create some jobs for my grandkids so they can work here," he said. "I've got three daughters and eight grandkids."