PITTSFIELD — Berkshire Health Systems will require all employees and other members of the BHS community to be vaccinated for COVID-19 beginning Oct. 1, and will work with the nurses union about any concerns it has about how the mandate might affect staff members.
"We have an obligation to our community to do everything we can to protect public health and safety," David Phelps, president and CEO of BHS, said in a statement released Friday afternoon. "As healthcare workers, we rely on scientific data to guide our decisions, and in this case, the science has proven that vaccines are the most effective way of preventing serious illness, hospitalization, and death from COVID-19."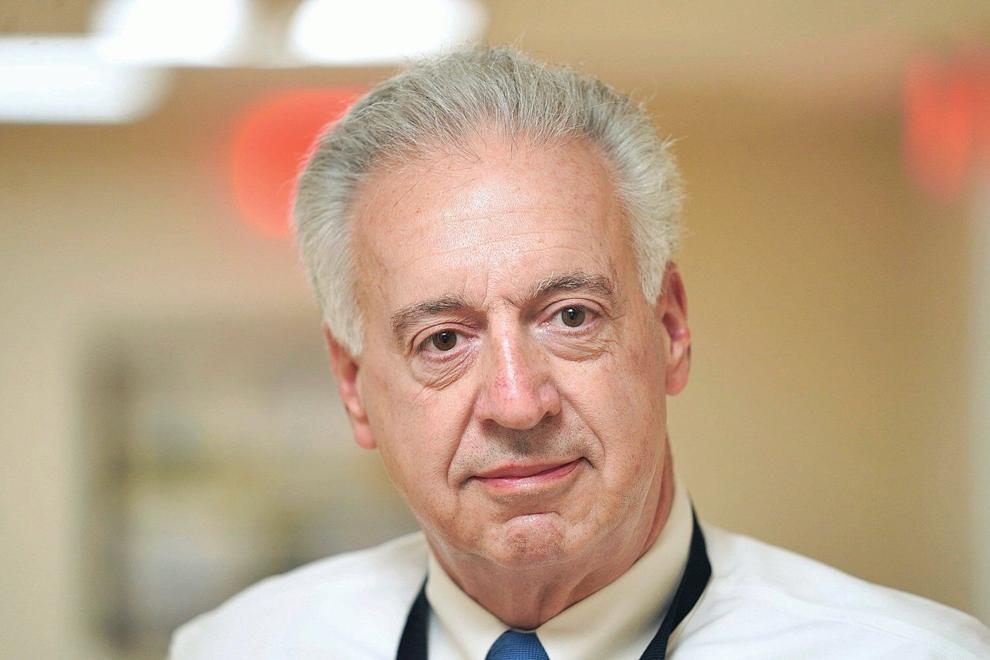 Last week, the Massachusetts Health & Hospital Association announced a statewide policy statement endorsing mandatory vaccination for all Massachusetts hospital and health system employees, and allowing hospitals to make their own decisions about how to implement a mandate, "and will comply with all federal and state laws in granting appropriate medical and religious exemptions."
The nurses union at BHS, the Massachusetts Nurses Association, encourages vaccination but remains opposed to a vaccine mandate. Joe Markman, the MNA's spokesman, said the reasons include what will constitute a religious or medical exemption, policy issues like use of sick leave in the event of a vaccine reaction, and that the U.S. Food and Drug Administration has not yet fully approved the vaccine, except for emergency use.
"That has been a barrier," Markman said of the FDA, which is expected to approve the Pfizer vaccine early next month. "The nurses are looking forward to seeing it approved fully."
Markman said that, despite any concerns, "a very high, overwhelming percentage" of union members across the state are vaccinated. And he said union members at Berkshire Medical Center would discuss any concerns about the mandate with union representatives and bring those to hospital officials.
"The nurses at BMC regularly elect union leaders, and they'll make decisions," Markman said.
Phelps told The Eagle that the Oct. 1 deadline gives officials plenty of time to hammer out any issues with the union.
"It's not the first time we've had mandatory vaccinations," he said. "We'll work with them."
BHS issued the statement amid concerns about rising case numbers in the Berkshires, as the county now is rated an area of "substantial" spread by the Centers of Disease Control and Prevention. The company changed its visitation policy this week as a result of the upticks.
BMC is caring for nine COVID patients, some vaccinated and some not — about half of whom are residents of the North Adams Commons Nursing and Rehabilitation Center, where nearly 60 people tested positive as of Friday. That facility is owned by Berkshire Healthcare Systems, a separate entity.
None of the North Adams Commons patients are in intensive care units or requires ventilators, said Darlene Rodowicz, BHS executive vice president.
And none are in critical care units, she said, noting that the vaccinated patients appear to be faring better than those without shots.
Dr. James Lederer, chief medical officer, said this underscores the need for the mandate.
"The vaccination is a step beyond, because even in the situation that we see here today, those people who are admitted and have been vaccinated have much more mild disease than ever occurred back in February," he said.
Rodowicz also said that there was a 3 percent positive test rate among the 3,000 people tested in the larger community over the past seven days, compared with the 0.3 percent among employees, "a tenth of what the community spread is."
Phelps noted that the rate of BHS workers who are inoculated is nearly at 80 percent. When asked the reason for the hesitancy among the other 20 percent, he said, "It's everywhere," and partly a reaction to the FDA's delayed approvals.
"Just because we all happen to have chosen health care as a career, we're not that different in the way we think about important issues," he said. "In this one, there's a lot of folks who just have strong opinions."
All employees, caregivers, contractors, volunteers, and students working and learning within the health system will need to be fully vaccinated by Oct. 1, although specific religious and medical exemptions will be permitted. And the company says it will continue to offer flexible vaccination access to accommodate the needs of staff on all shifts and at all facilities.