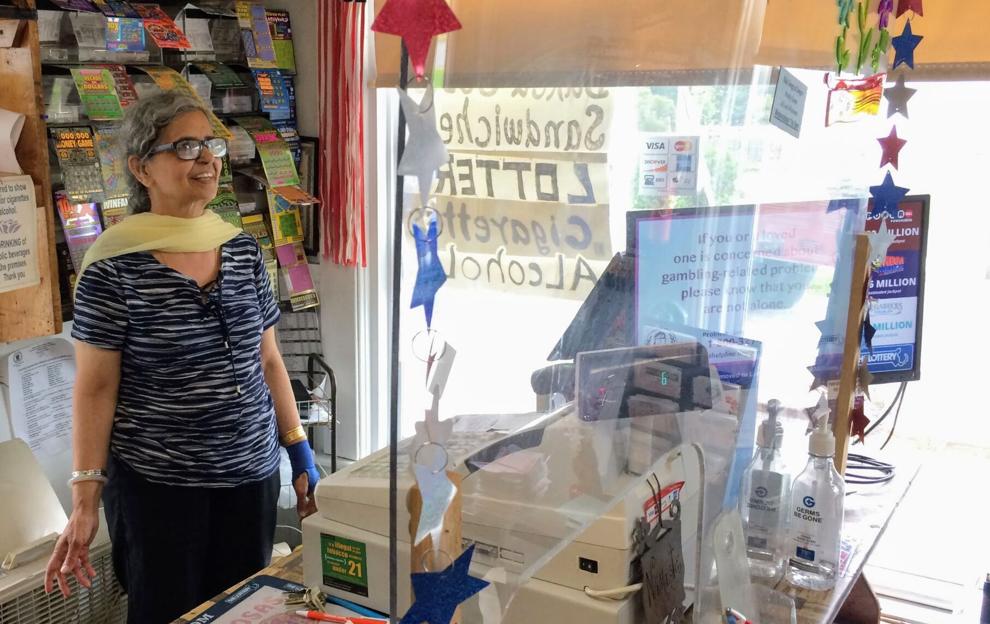 Barbara Eccher, of Lee, ran errands Thursday along Main Street. In one hand, a new book. In the other, Eccher clutched something she hoped she never would need again: a mask.
Once again, she is masking up when she enters indoor public spaces.
In a lockdown that lasted more than a year, Eccher, like countless others, kept busy doing crossword puzzles, jigsaw puzzles and a lot of baking. It got old, but she stayed safe. In May, vaccinated, she finally emerged from the lockdown to play tennis.
"I felt, 'Oh, my. This is good,'" Eccher recalled.
Now, she feels that coming apart.
"I fear this pandemic is going to go on forever because of the unvaccinated people. It's frightening, and everything is so political."
She is basing her concern on numbers. Nationally, there has been a fourfold increase in new COVID-19 cases per day over the past month. While the three approved vaccines remain effective against the virus, only about half the population nationwide is vaccinated fully. In Berkshire County, where state data shows that 61 percent of residents are vaccinated fully, cases are on the rise. Still, the cases are far below fall and winter levels, and hospitalizations have remained low.
And on Friday, the state Department of Public Health issued a recommendation that vaccinated people with weakened immune systems or generally poor health wear masks when indoors, except for in their homes. The caution also extends to those who live with a person who is unvaccinated or whose health is in some way compromised.
The rise in cases and the uncertainty of the days ahead in a COVID-weary nation have many people feeling irritated, especially considering that 97 percent of hospitalized coronavirus patients have not been vaccinated. Massachusetts is the second-most-vaccinated state in the nation, with about 64 percent of the population fully vaccinated.
"What's frustrating is that here in Massachusetts, we've done a good job about getting vaccinated and people wanting to take care of their neighbor, so to speak," said Max Levinson, of Newton, who was having lunch Thursday in Lee. "Unfortunately, that's not prevalent throughout the country, and that's frustrating."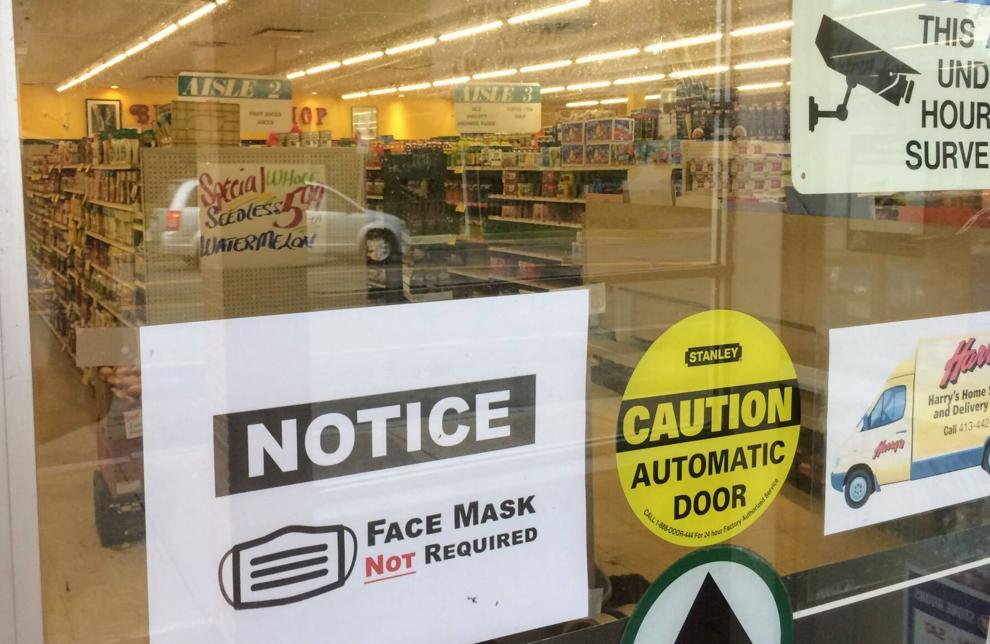 Stars and gripes
High up in Windsor, Prem Sangar's small store sits at the windswept crossroads of Routes 9 and 8A. When the coronavirus pandemic hit, a friend helped her mount a plastic shield in front of the register. For months, the barrier held a small note reminding customers to wear masks.
To mark the Fourth of July, and perhaps a hard-won independence from pandemic worries, one of her patrons strung a necklace of red, white and blue stars around the shield. Given the rise in COVID-19 cases, Sangar is rethinking that old notice.
"I'm thinking I'll put it back," she said last week.
Sangar was vaccinated in April, but out of caution, she already dons a mask when the store is busy.
"I have to be careful. I know some families around who are unvaccinated," she said. "Please think about other people, too. Life is not just your point of view. Think about somebody else. If you're not vaccinated, wear a mask."
Rob Lorenz was taking a cigarette break behind Jean's Cleaners on North Street in Pittsfield, where he works — except for an eight-month layoff during the pandemic. He says he is keeping an eye on the latest coronavirus news. It's a gimlet eye for Lorenz, who takes a dim view of how governments have managed the crisis. He admits he isn't vaccinated.
"I'm not a sheep. I don't roll over. I grew up with George Carlin," he said, referring to the late standup comic. "I ask questions."
Why, he asks, are the nation's borders still open if there really is a significantly higher level of risk? Why aren't earlier restrictions back in place? "I don't believe everything the government tells me."
Still, he is feeling nudged toward some of the past year's precautions. "I get to Big Y and I'm tempted to put the mask on. I just want it to go away and get back to normal. I don't want to go backwards."
In interviews around the region last week, that sense of going back in time brought calls to follow common sense and the common good.
If Jeff Caminiti, of Great Barrington, had a bullhorn, he would say this to his fellow Americans: "It's time to accept the facts that we are all equally exposed to a danger that will destroy our society if we let it."
There is more.
"We must all sacrifice and listen to the science. Put your attitudes of 'freedom at all costs' on the side and just pay attention to the science," said Caminiti, owner of 20 Railroad Trattoria and Pub. "Otherwise, we're going to be in this predicament for much longer. And you will all be affected, your families will be affected, and your businesses will be affected."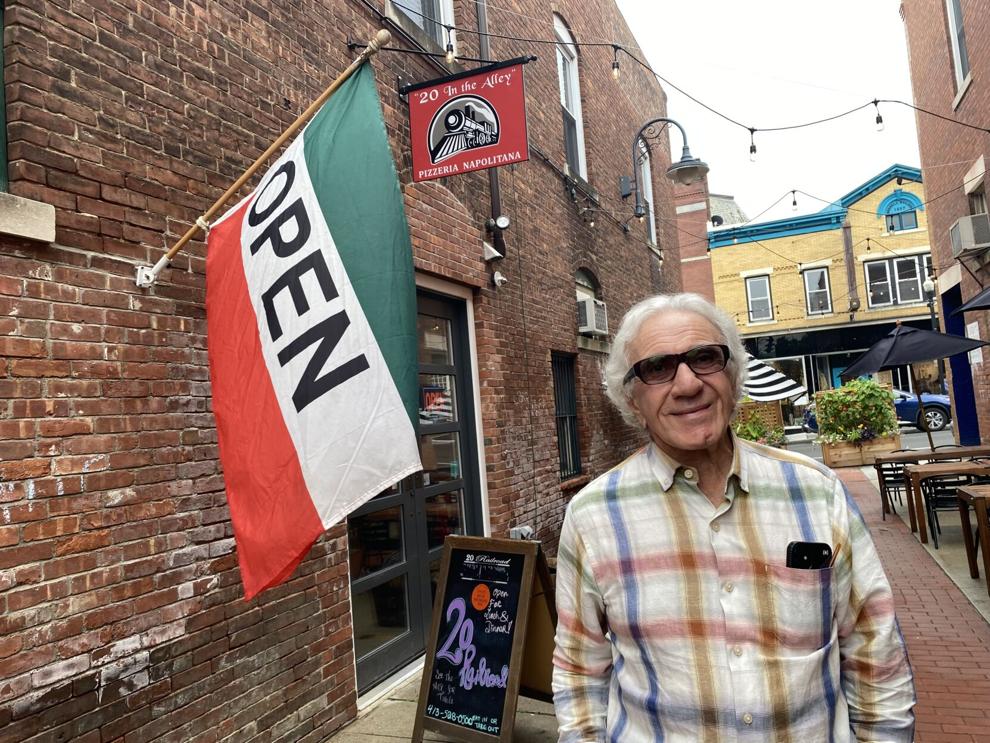 The common good, in Caminiti's view, means people need to consider sacrifices, including using masks when health officials recommend them, and getting vaccinated.
He is annoyed by disinformation circulated by right-leaning political leaders and news outlets and taken as gospel by people in denial.
"Now, it's just a matter of them being selfish," he said, calling that "totally out of character of what America is all about, what this whole country is about — of uniting and helping each other. I realize there are some people who can't take a vaccine because their health would be affected, but the majority of people should be taking it. My attitude is that it's do or die right now."
By "do," he means get vaccinated and follow the advice of the federal Centers for Disease Control and Prevention, which now recommends that vaccinated people wear masks in public indoor settings in areas of substantial or high transmission. Berkshire County had not reached that point yet last week.
By "die," he includes physical death — 612,000 people in the United States have died from COVID-19 since March 2, 2020 — and the potential demise of businesses such as his own if another full-scale lockdown were to be issued.
"Late May, I was feeling positive, hopeful and beginning to get excited," Caminiti said. And now? "I'm befuddled. I'm not totally optimistic," he said. "It's kind of demoralizing."
'Ready to comply'
When people returned this year to the Ralph J. Froio Senior Center in downtown Pittsfield, they found that staffers had spruced up the place, playing off a movie theme inspired by the former Capitol Theatre building's restored marquee.
Patrons proudly would haul out their vaccination cards, says Danielle Raimer, the center's outreach coordinator. They would ask whether masks were required. The answer might again, in time, be yes.
"They're ready to comply, either way," Raimer said, as she and a colleague sat before small salads in the center's Box Office Cafe. "Everyone's been using their own judgment and comfort levels."
Raimer's radar tells her discomfort is on the rise. She said she is hearing more often about "breakthrough" cases from her daughter, a nurse at Berkshire Medical Center.
"There's people coming in there with cases that were vaccinated," Raimer said.
Jeany Alexandre, an administrative assistant at the center, feels the same.
"I'm vaccinated, but I'm thinking of putting my mask back on to go around," she said. "It's pretty scary with the variant going around."
Theresa Bianchi, chairwoman of the city's Council on Aging, came into the cafe while wearing a mask as a precaution, though she removed it to talk about where she feels we are at this point in the pandemic.
"I'm very concerned, I really am; for every age group across the country," Bianchi said. "I think we have to be cautious. I think that's prudent. For all of us, that's what we need to do."
Wishful thinking?
Some people interviewed said the few weeks of COVID-free summer ease probably were always wishful thinking.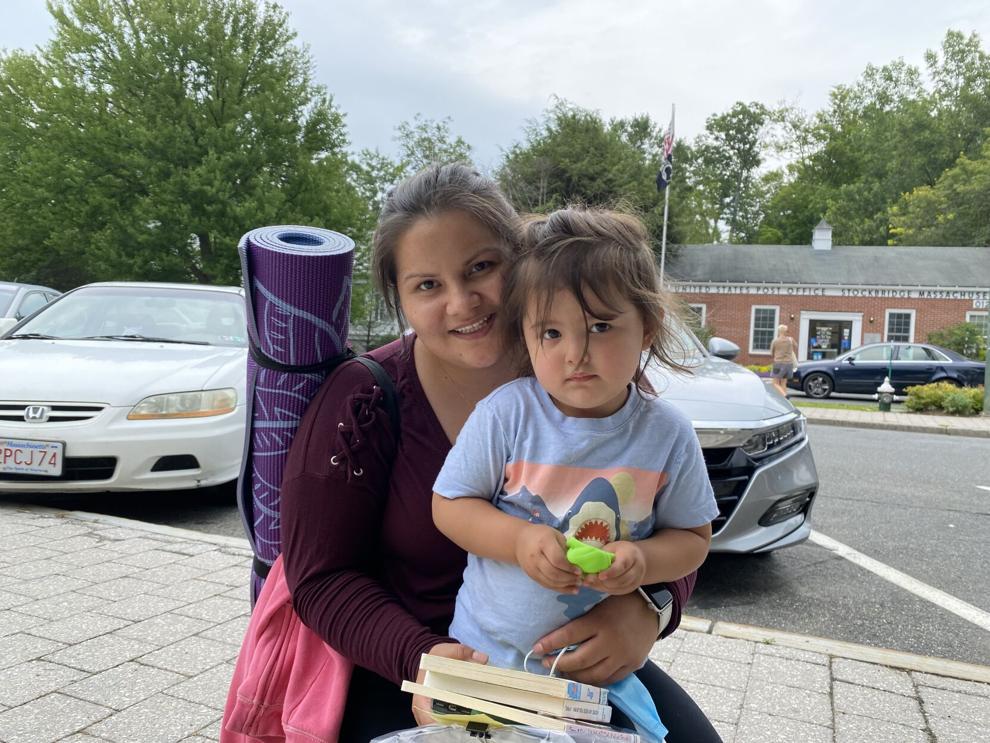 "I think they are making things go a little too fast just to keep the public happy," said Jennifer Chacon, of Stockbridge, who works for a manufacturer of semiconductors. "At my job, most of the people were vaccinated, and so they said, 'OK, no more masks.' But, now, the cases are increasing, so, we're going to go back to wearing masks inside.
"The back and forth, it's getting old, right?" she said. "I don't mind wearing a mask. It's no big deal. Just make something standard. Stop going back and forth."
A mask-wearing Berkshire vacationer, Susan Charpentier, of Rehoboth, said she agrees.
"I think they may have opened up too fast, and so, unfortunately, we might have to go back to where we were," she said, during a walk along Main Street in Stockbridge with her two young grandsons. "I got the vaccine because I wanted to be with my grandchildren. Simple as that."
Sean Corcoran, of Housatonic, says he fears that the nation is entering "Round 2" of COVID-19, meaning a return to the day-to-day alterations to normalcy felt from March 2020 through late spring.
He just recently threw masks back into his car — fresh supplies.
"It's coming back," he said. "Other countries are in Round 3. We're no different. We just have to run the cycle of this thing and keep masks enforced and all of that. If we do it right, we'll make it through the second round so that we won't have a third round."
The youngest of his three children is supposed to start preschool this fall.
"We already stocked up on masks, those special toddler masks," he said.
He shakes his head. He doesn't want to think about the possibility of educational institutions again shutting down.
"Rolling with it," he said. "Just trying to figure it all out as we go."
That appears to be the mood among customers at one of Dalton's busiest shops, Kelly's Package Store at 653 Main St.
Inside the shop, Andrew Kelly was slicing lemons Thursday, ahead of a catering event for Sheriff Thomas Bowler. It has been a busy year, though the store's catering business cratered. Kelly said the store offered to return deposits from events that could not be held during the pandemic.
"Eighty percent of people just moved it to this year, and now we're doing double the weddings," he said.
While many have been celebrating, others have continued to wear masks inside the store, just as they had over a long pandemic winter. Kelly estimates that 15 percent of his customers wear masks. And after more than a year when that was common, it now goes unremarked, he said. "Nobody is going up to anybody and asking, 'Why are you wearing a mask?'"