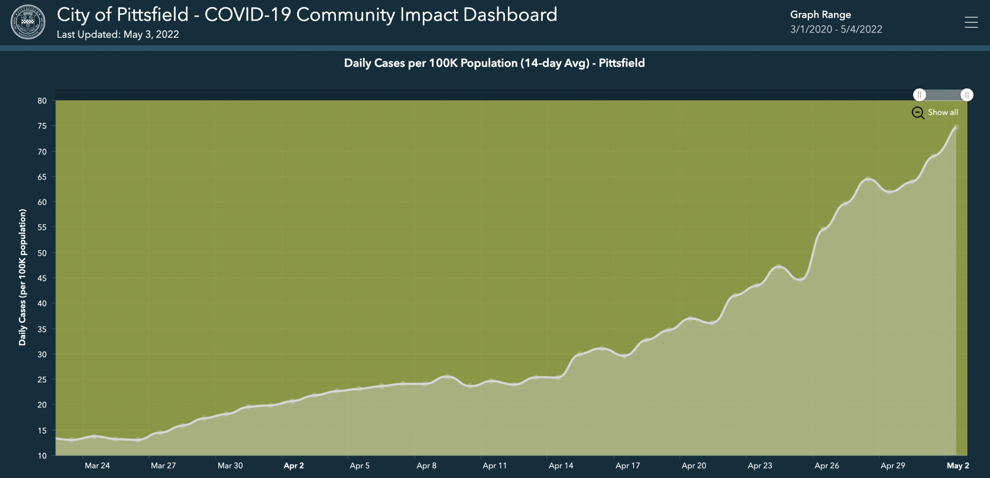 PITTSFIELD — School officials in Pittsfield knew to expect COVID-19 cases to rise after a recent vacation. But they're dismayed to find that the increase hasn't stopped.
If that continues, the district may return to required use of masks and social distancing.
In a community message, Superintendent Joseph C. Curtis said Tuesday that cases in the district among students and staff were up 17 in one day, to 71.
On Wednesday, the trend continued. The district rose to 87 active cases, according to Eric K. Lamoureaux, the district's emergency and safety coordinator.
"Unfortunately, our case counts continue to rise this week which is cause for concern for our student and staff well-being and the staffing and operation of our schools," he wrote.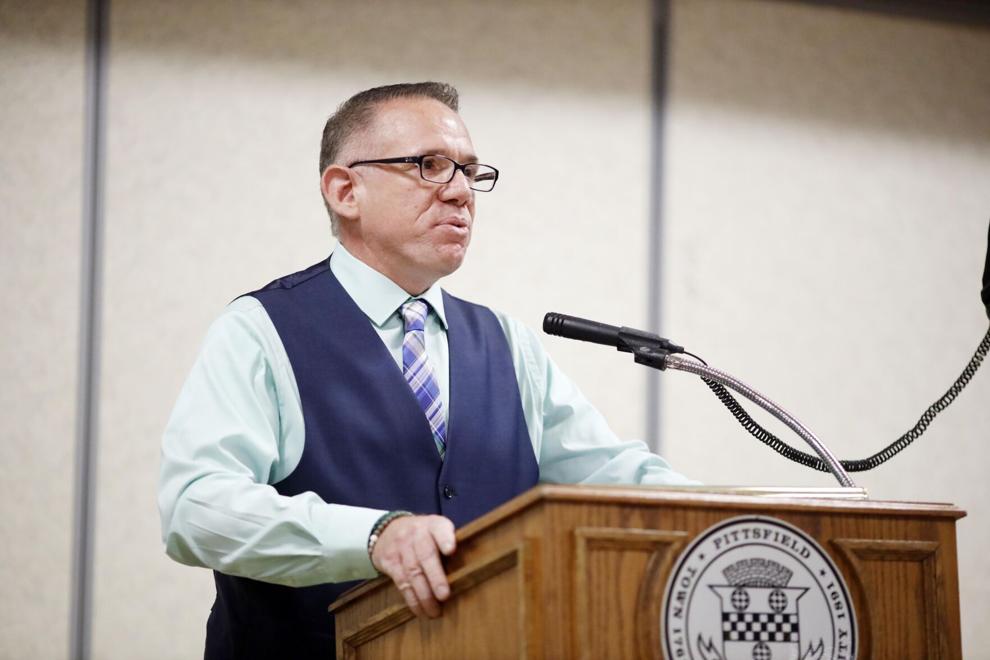 If the number of new cases falls off, that concern will ease.
If not, measures may be taken, he said.
"A decision could be made for a school or all schools to resume masking and distancing practices during instruction, transitions, and meal service," Curtis wrote.
He said the school district consulted this week with the Pittsfield Board of Health, then decided to base next steps on the rise or fall of confirmed coronavirus infections.
The district updates a report daily detailing which of Pittsfield's schools have COVID-19 cases. Wednesday's new numbers show that cases are widely distributed throughout schools.
The city's own COVID-19 dashboard reports as of Wednesday that there are 234 active cases in Pittsfield. The 14-day test positivity rate climbed to 11.3 percent as of Monday, up from a recent low of 2.1 percent on March 23.
Berkshire County as a whole remains in the "medium" risk category, according to the federal Centers for Disease Control and Prevention, based on figures as of Thursday.
In the past week, the county has seen 503 new cases, with no new deaths, the state Department of Public Health reports.
Berkshire Medical Center said that as of Wednesday, it had seven inpatients, with one inpatient at Fairview Hospital in Great Barrington.