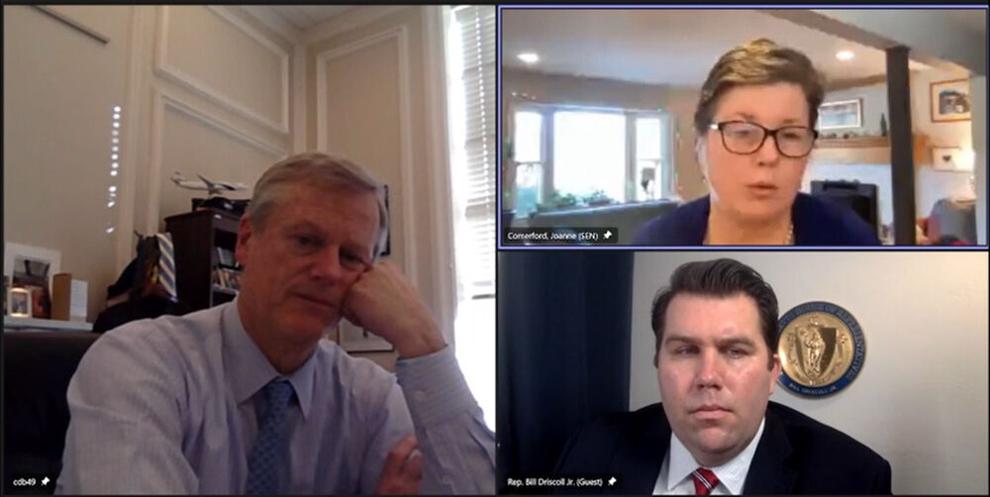 We've all be following coronavirus news for, gasp, three different years. If you're feeling a bit of fatigue, we're with you. In case this was an "off" week for you on COVID-19 headlines, here's what you missed, with a hat-tip to the Public Health Institute of Western Massachusetts for providing some information used here:
DIGITAL VACCINE RECORDS: A new tool lets people get a digital copy of their COVID-19 vaccination record. It's called My Vax Records. If you were vaccinated in this state, you can look up your history and get a digital vaccine card. It produces a unique QR code that can be saved to your phone files, camera roll, or, for iPhone users, the Apple Wallet. It can also be printed out. Visit myvaxrecords.mass.gov.
FEELING POORLY? GET A TEST: The state Department of Public Health now advises everyone to get a COVID-19 test when exhibiting symptoms, or five days after close contact with someone diagnosed with COVID.
INSURANCE MANDATE: The Biden administration is now requiring insurance companies and group health plans to cover the cost of a certain number of over-the-counter, at-home COVID-19 tests. People with private health coverage can get up to eight free tests per month starting Saturday. Don't have health insurance? The website isn't up yet, but one is coming that will allow people to sign up to receive free test kits in the mail. The government is buying 500 million over-the-counter at-home kits to give away.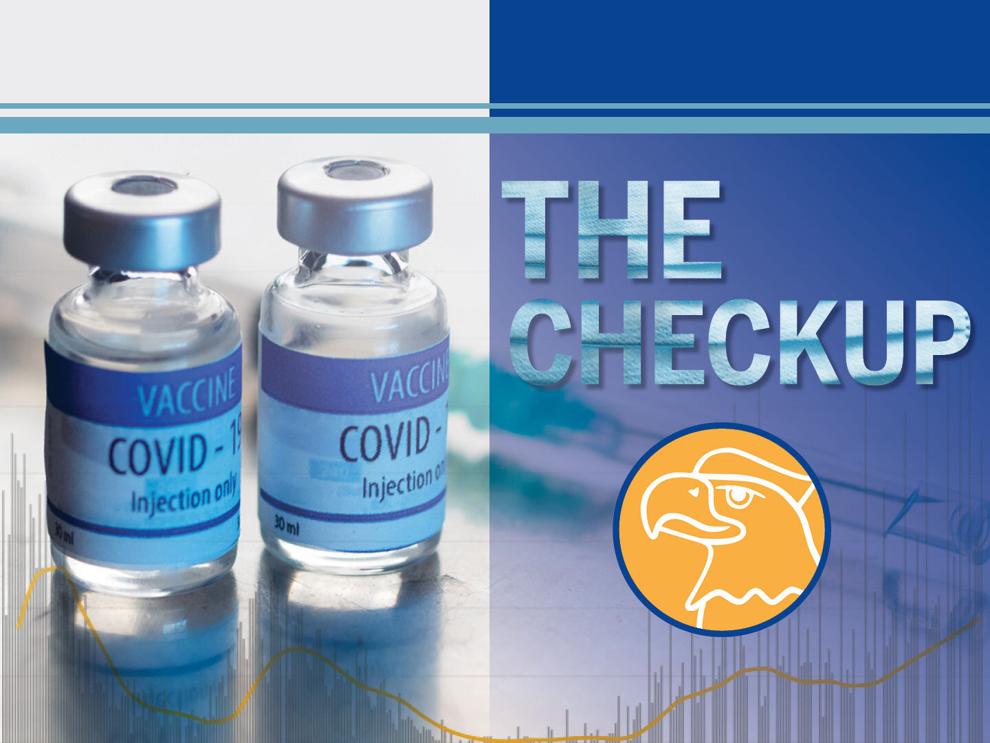 MASKS IN SCHOOLS: Keep them on. The state Department of Elementary and Secondary Education just extended the mask requirement through Feb. 28.
MORE GUARD HELP COMING: Members of the National Guard are already helping out in health facilities, including at Berkshire Medical Center and Fairview Hospital. Gov. Baker this week activated another 500 Guard members, doubling the number he ordered to be deployed Dec. 21. The troops are providing non-clinical support in hospitals, nursing homes and dialysis centers. The added troops will roll Monday.
LATEST LOCAL & STATE DATA: As of Friday, there were 306 newly confirmed COVID-19 cases in Berkshire County, for a seven-day rolling average of 214.1 new daily cases. That is a 120 percent increase from two weeks ago.
Berkshire Health Systems had 29 hospitalized patients with positive COVID-19 tests as of Friday, up from 21 on Wednesday. The hospital has admitted 59 COVID-19-positive patients in the last 14 days.
There was one new death reported in Berkshire County, for a pandemic total of 352.
Berkshire County has high transmission, according to the Centers for Disease Control and Prevention, which recommends wearing masks indoors, regardless of vaccination status, at substantial or high transmission levels.
Across the state, there were 12,864 newly confirmed COVID-19 cases. The state had 3,223 hospitalized patients, with 64 new deaths reported. To date, 20,450 people in Massachusetts have died of COVID-19.
Across Massachusetts, 74.69 percent of the population is fully vaccinated, according to state data. County-level vaccination rates are reported weekly, and 72 percent of Berkshire County residents were vaccinated fully as of last week.
CASES AMONG FULLY VACCINATED STATE RESIDENTS: As of Jan. 8, 262,060 infections were reported, or 5.1 percent of all cases. Of those cases, 4,553 resulted in hospitalization (0.09 percent) and 1,054 resulted in death (0.02 percent).
LAST TWO WEEKS AT A GLANCE: In its weekly report Wednesday, the state Department of Public Health provided this COVID-19 data for Berkshire County:
Total number of cases: 16,345
Case count in last 14 days: 3,200
Average daily incidence rate per 100,000 (last 14 days): 180.8
Relative change: Higher
Total tests: 664,250
Tests last 14 days: 26,930
Number positive results last 14 days: 3,345
Percent positivity last 14 days: 12.42
COMMUNITY DATA: Here are this week's figures from the DPH on confirmed coronavirus cases by city and town. In alphabetical order, this lists all Berkshire County communities. The first number is the total number of cases during the pandemic. The second is the number of new cases in the last 14 days.
Adams: 1,081, 190
Alford: 18, fewer than 5
Becket: 174, 36
Cheshire: 404, 75
Clarksburg: 207, 28
Dalton: 812, 181
Egremont: 53, 14
Florida: 71, 5
Great Barrington: 908, 176
Hancock: 36, fewer than 5
Hinsdale: 236, 56
Lanesborough: 338, 64
Lee: 727, 160
Lenox: 521, 107
Monterey: 46, 8
Mount Washington: 10, fewer than 5
New Ashford: 15, fewer than 5
New Marlborough: 77, 16
North Adams: 1,757, 286
Otis: 148, 25
Peru: 63, 17
Pittsfield: 6,984, 1,339
Richmond: 101, 23
Sandisfield: 122, 16
Savoy: 73, 8
Sheffield: 305, 93
Stockbridge: 131, 26
Tyringham: 23, 6
Washington: 34, 7
West Stockbridge: 95, 18
Williamstown: 710, 203
Windsor: 65, 8
TESTING SITES: You can get tests for COVID-19 at the following three locations:
• Pittsfield – 505 East St., St Luke's Square, adjacent to BHS Urgent Care – Open seven days a week from 8:30 a.m. to 4 p.m.
• North Adams – 98 Church St., next to the North Adams Library – Open seven days a week from 8:30 a.m. to 4 p.m.
• Great Barrington – 475 Main St., next to the Great Barrington Police Department – Open seven days a week from 8 a.m. to noon.
Appointments for testing are required at all locations. Call 855-262-5465 or visit berkshirepatientportal.com. The hotline is typically open daily from 8 a.m. to 4:30 p.m.
VACCINE ACCESS: Community Health Programs posts the schedule for its mobile vaccination van at chpberkshires.org/mobile. Vaccines are available with no appointment necessary. For information call 413-429-2946.