As of Thursday, there were 283 newly confirmed COVID-19 cases in Berkshire County, for a seven-day rolling average of 263.7 new daily cases. That is a 29 percent increase from two weeks ago.
Berkshire Health Systems had 32 hospitalized patients with positive COVID-19 tests as of Wednesday, the most recent data available. There was one new death reported in Berkshire County, for a pandemic total of 358.
Berkshire County has high transmission, according to the Centers for Disease Control and Prevention, which recommends wearing masks indoors, regardless of vaccination status, at substantial or high transmission levels.
Across the state, there were 14,384 newly confirmed COVID-19 cases. The state had 3,144 hospitalized patients, with 86 new deaths reported. To date, 20,782 people in Massachusetts have died of COVID-19.
Across Massachusetts, 74.9 percent of the population is fully vaccinated, according to state data. County-level vaccination rates are reported weekly, and 72 percent of Berkshire County residents were vaccinated fully as of last week.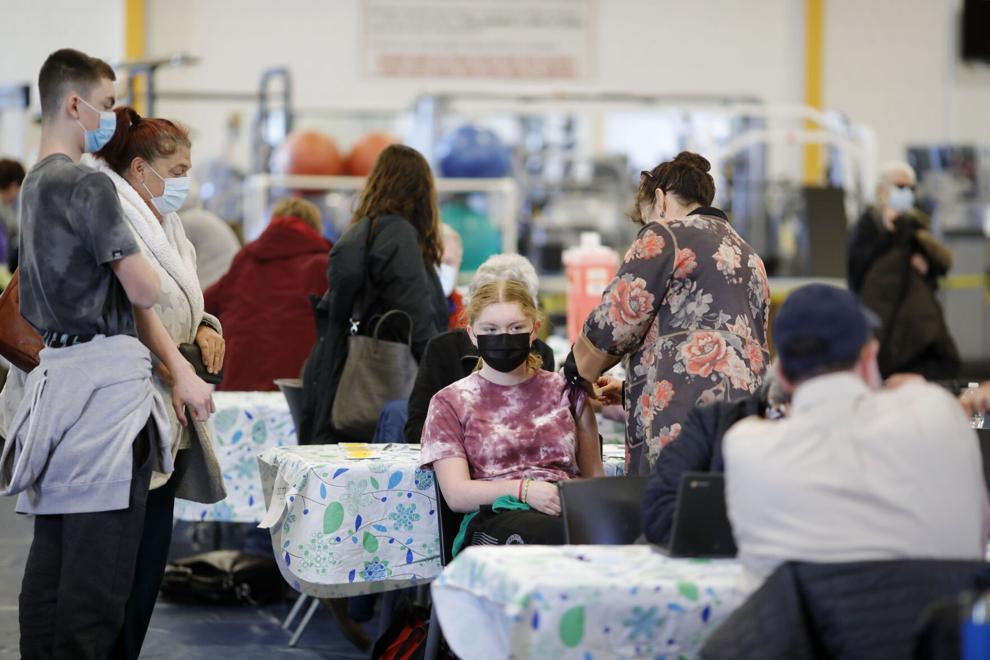 VACCINE CLINIC SATURDAY AT BCC: Registrations are being taken online for a vaccine clinic to be held Saturday at Berkshire Community College. Organizers say walk-ins will also be accepted.
The clinic, offered by the Berkshire Vaccine Collaborative, runs from 9 a.m. to 2 p.m. in the college's Paterson Field House at 1350 West St. in Pittsfield. The collaborative will be providing first, second and booster doses of the Pfizer and Moderna COVID-19 vaccines for adults, as well as and first and second pediatric doses of the Pfizer vaccine for children aged 5-11 years.
To register, visit getvaccinatedberkshires.org.
TESTING SITES: You can get tests for COVID-19 at the following three locations:
• Pittsfield – 505 East St., St Luke's Square, adjacent to BHS Urgent Care – Open seven days a week from 8:30 a.m. to 4 p.m.
• North Adams – 98 Church St., next to the North Adams Library – Open seven days a week from 8:30 a.m. to 4 p.m.
• Great Barrington – 475 Main St., next to the Great Barrington Police Department – Open seven days a week from 8 a.m. to noon.
Appointments for testing are required at all locations. Call 855-262-5465 or visit berkshirepatientportal.com. The hotline is typically open daily from 8 a.m. to 4:30 p.m.
VACCINE ACCESS: Community Health Programs posts the schedule for its mobile vaccination van at chpberkshires.org/mobile. Vaccines are available with no appointment necessary. For information call 413-528-0457.