DALTON — Half of the members of the Dalton Police Department, including its chief, are positive for the coronavirus, prompting officials to secure help from the Massachusetts State Police in covering shifts officers cannot staff.
Five members of the force have confirmed cases, according to Town Manager Tom Hutcheson, as well as three other people who work in dispatch.
To back up the depleted ranks of dispatchers, some 911 calls are being routed through the Berkshire County Sheriff's Office, Hutcheson said Monday.
The police department's positive cases began in the past week. "It kind of grew," Hutcheson said.
The department occupies space in the lower level of Town Hall. Because of that proximity to other town workers, Dalton opted to bar any public access to the building for the time being.
"We wanted to be extra sure," Hutcheson said.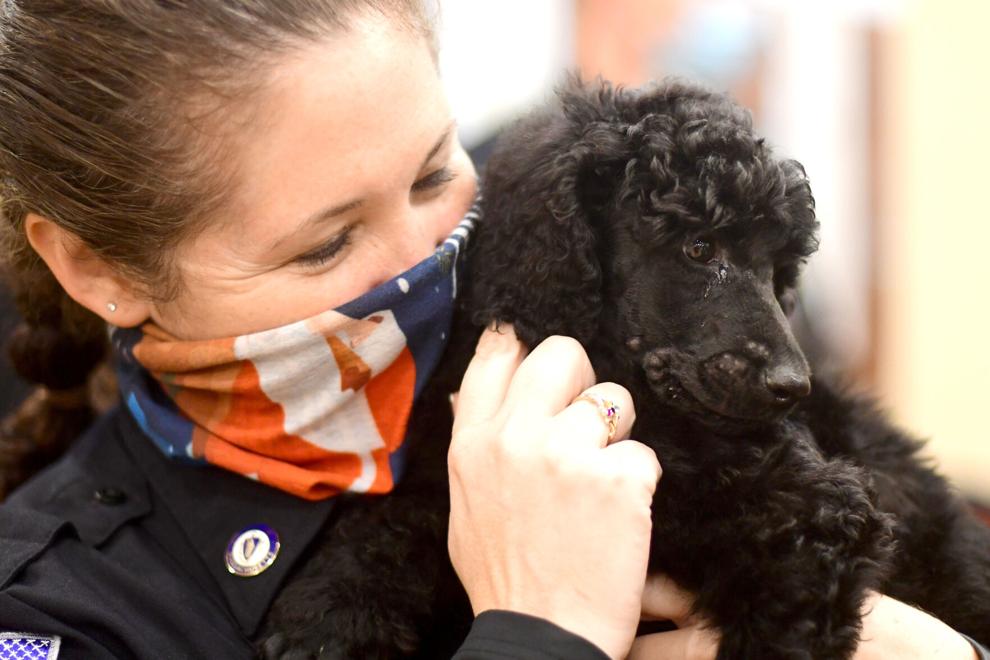 Chief Deanna Strout is in quarantine and working from home. In an interview, she said no one in the department has received a positive test since Thursday. Before that, however, the cases were closely clustered. "One right after another," she said.
All but one of the officers had been vaccinated, Strout said, and that person was the last to test positive. Strout was on her way Saturday to receive a booster when a test confirmed she had the virus as well.
None of those who tested positive have severe cases, Strout said. "It feels like a bad cold," she said. "Everyone's doing well and following the quarantine rules." She said she did not know the source of the initial infection.
Along with state police from the Cheshire barracks, neighboring police departments in Pittsfield and Hinsdale are lending support as needed, Strout said. Offers of help have come in from police departments across the county.
"I'm eternally grateful to these departments," Strout said. "Without teamwork from them, we wouldn't have the full coverage."
By Saturday, the department will be able to cover all of its shifts on its own. State police are expected to assist for the last time on Friday, Christmas Eve.
Dalton's COVID-19 numbers
Townwide, 54 new cases of the coronavirus were reported over two weeks as of Dec. 16, according to the state Department of Public Health. The report covers the period from Nov. 28 to Dec. 11.
The town's test positivity rate for those two weeks was 4.59 percent. That compares to 6.53 percent for nearby communities of Pittsfield, 5.63 in Lanesborough, 8.18 in Hinsdale, and 7.73 in Cheshire. For the county as a whole, the two-week test positivity rate was similar to Dalton's, at 4.89.
In Berkshire County, 1,122 new cases were reported in the two-week period.
With numbers rising in the region, Hutcheson said Dalton Town Hall is likely to remain closed for now. "We have to wait and see how this omicron variant hits," he said.
Dalton has seen 555 confirmed COVID-19 cases since the start of the pandemic, the DPH said.
Berkshire County had an average daily incidence of 63.4 cases per 100,000 residents from Nov. 28 to Dec. 11. That same statistic for Dalton: 59.7 cases.