The new normal is here.
As of Saturday, Massachusetts rescinded almost all its COVID-19 regulations. The shift follows guidelines from the Centers for Disease Control and Prevention that vaccinated people no longer need to mask indoors or outdoors, and it comes as vaccination rates continue to climb across the state.
"Thanks to the people in Massachusetts, who've made enormous sacrifices over the course of the past year to get us to this point, brighter days are very much upon us," Gov. Charlie Baker said Friday. "We've been battling the virus for too long, but today we have an opportunity to put an exclamation point on all the hard work that so many people have done."
As of Tuesday, 63 percent of people in Berkshire County had received at least one shot, and half of residents fully were vaccinated.
Business owners and managers celebrated the chance to bring back more customers and relax restrictions. But, the rollback also brings a new set of challenges for grocery stores, gyms, restaurants and other establishments, which either must rely on the honor system — trusting unvaccinated customers to follow the guidelines — or break with CDC guidance.
Only a small number of businesses told The Eagle they would continue to enforce the mask mandate, but almost all said they will keep at least some COVID-19 precautions in place, with a wary eye to the new few weeks.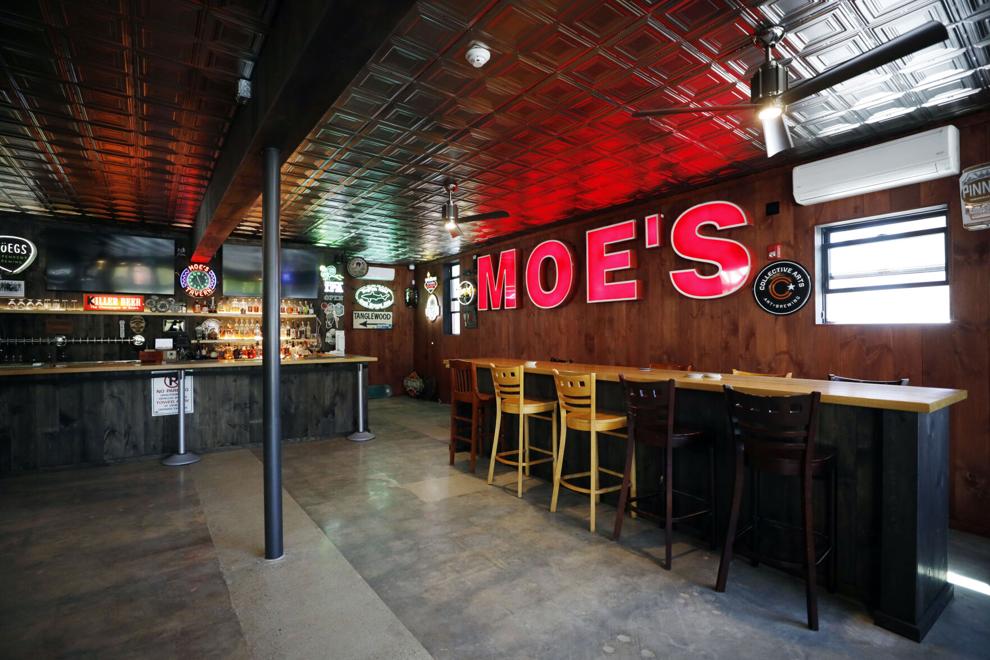 Bars
After 14 months spent behind the closed doors of Moe's Tavern, Josh Cohen almost is ready to throw open those doors again.
"It's gonna be weird," he said. "It's been a long time. I'm so used to being alone in this room. Now, I've gotta start sharing it."
At 1 p.m. today, the Lee bar will reopen to serve beer and whiskey to new and established residents, with no masking or distancing requirements.
In Massachusetts, bars that had food options, or teamed with local vendors, could remain open through most of the coronavirus pandemic. But, those that did not serve food, such as Moe's, had to cease all operations for the duration of the emergency, one of the small handful of industries that were not able to reopen, even with pandemic restrictions.
Now, customers will be able to go into restaurants and bars and order just a drink. And when they go into Moe's, they might not recognize the place, Cohen said.
"While this bar was sitting here, it wasn't going to get any better not doing anything," Cohen said. "Everything in the whole building needed to be repaired. So, we just said, 'New Moe's or no Moe's.'"
He calls the new bar a "modern-day saloon," and he has extra pride for the new bathrooms — which are as good as any hotel bathroom, he adds.
"There was no version of this story where the old bar came back," he said. "The old bar was done. We ran it into the ground, like anything. Eventually, you need a new truck. You can love your old truck as much as you want, but sometimes you just need a new one."
Other establishments that were closed for more than a year also will reopen this weekend following similar protocols, including the Sideline Saloon on Fenn Street in Pittsfield.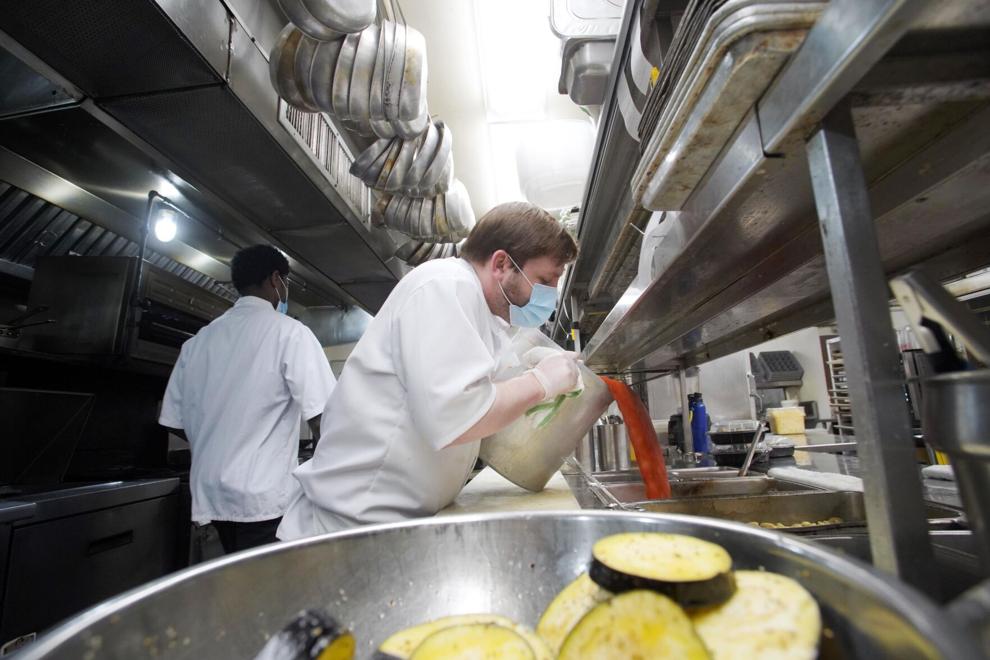 Restaurants
After a year of adjusting to fluctuating restrictions, including a brief total shutdown in Pittsfield, restaurants can return to service as usual. But, most owners say they will take their time easing back in, keeping up precautions and holding off on full capacity for now, with an eye to the comfort of their customers.
"I'm hoping it goes well," said Tony Mazzeo, who owns Mazzeo's Ristorante. "I think people are excited. They're ready to try to get a little bit normal here."
At the Pittsfield restaurant, bar seats will reopen, and the restaurant already has booked many events. But, Mazzeo will keep tables spaced farther apart than they were before the pandemic, and plastic dividers will remain up between booths, at least for a while.
Though Mazzeo expects the patio to be busy this summer, he suspects that business might drag a little at first.
"I've been very busy with to-go lately," he said. "I'll definitely know when the tide shifts when there's less to-go."
One refrain was common among owners: Restaurant patrons, please be kind.
Bjorn Somlo, owner of The Lantern Bar & Grill in Pittsfield and Nudel in Lenox, worries about restaurant staff. Those who did not quit the industry, he said, have been working in pandemic conditions for nearly a year.
"People who are excited to get back into this aren't realizing that people serving and hosting haven't ever gotten a break," he said. "Now, they're going to have to double down on workload. And we're already seeing an uptick in irritability."
A little empathy as people return to more normal dining patterns could go a long way, he said.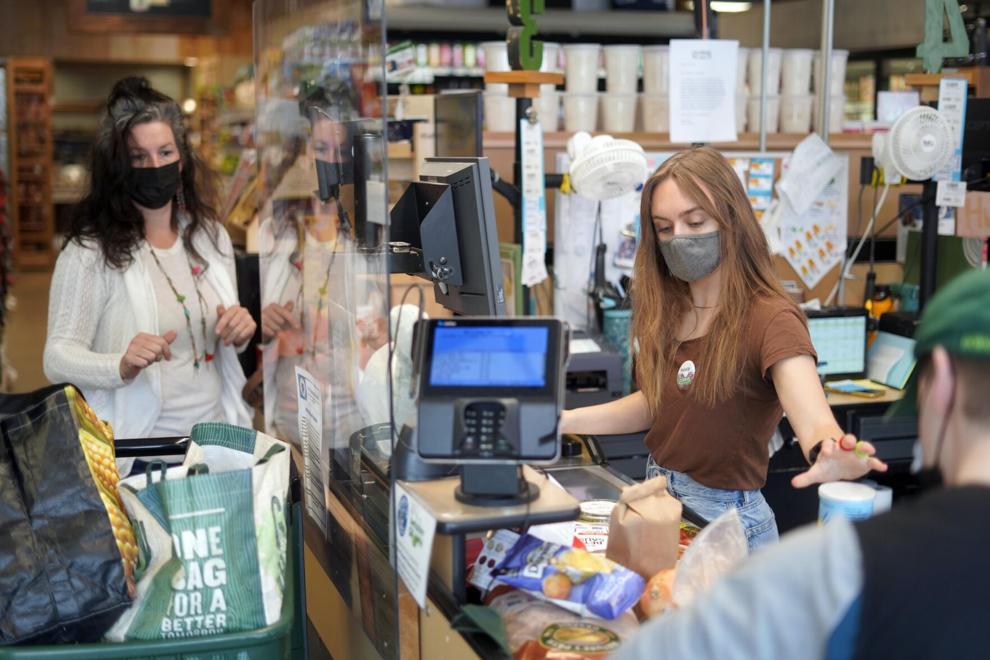 Grocery stores and pharmacies
Many grocery and pharmacy chains — Big Y, Stop & Shop, Target, CVS, Walmart and others among them — will follow CDC and state guidance, removing mask mandates but encouraging the unvaccinated to continue wearing masks.
Guido's Fresh Marketplace will take a similar tack, according to Alana Chernila, marketing and communications director.
"Throughout the whole pandemic, we've followed CDC guidelines and the state of Massachusetts, and those have been really great touchstones," she said. "They've guided us in ways that have worked for us."
The store will be shifting along with the state, she said. That means allowing people to go unmasked and trusting customers and staff to take care of one another. Guido's encourages the unvaccinated to keep masking and wants everyone to wear a mask if they feel more comfortable doing so, Chernila said.
"We've found again and again that our community and customers and staff have really had everyone's well-being in mind," she says. "So, we're calling on that same drive that we've seen over and over again."
But, at Wild Oats Market in Williamstown, operations will look a little different.
"If we fall in line with the CDC and the governor, I have no way of telling who is vaccinated and who isn't," said general manager Netse Lytle. "I'm looking at current vaccination rates at our area, and I'm uncomfortable allowing that to happen."
The co-op will open to full capacity but will continue to require masks. Lytle plans to continue soliciting feedback from member-owners about the restrictions, and when the rate of fully vaccinated people reaches 60 percent or so, he says, he expects to begin rethinking the policy.
Though Lytle worries about a drop in sales and the challenge of mask enforcement, he hopes customers will understand.
"We can't make everybody happy," he said. "But, at the end of the day, it's safety first."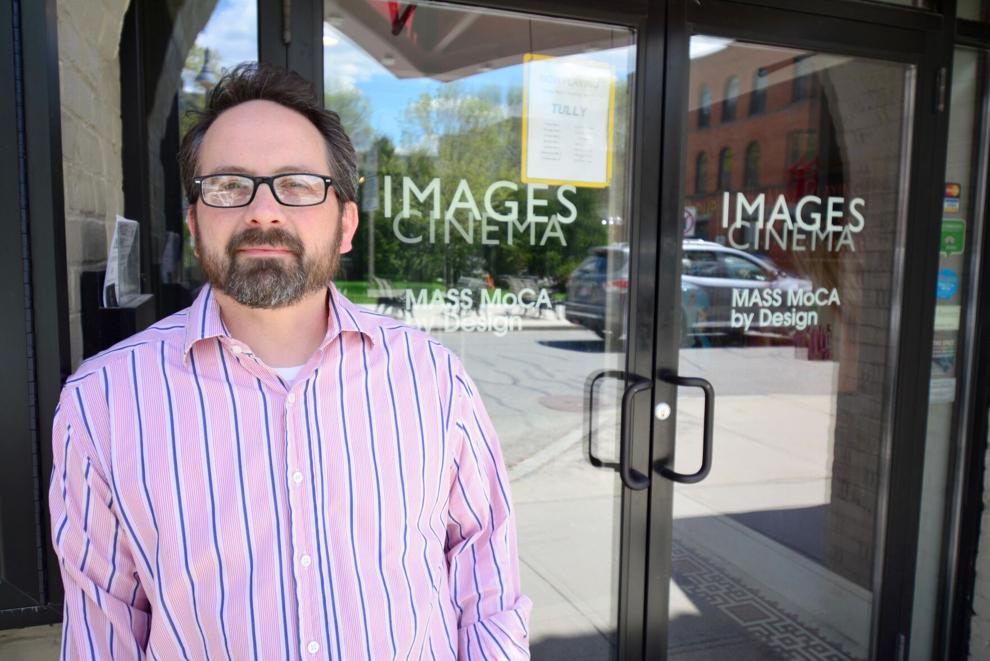 Movie theaters
Images Cinema in Williamstown will ask customers to wear masks, as it prepares to open for the first time since the pandemic began.
"We decided we can still move a bit slower here," said Executive Director Doug Jones. "No need to jump into the deep end."
Theaters have been able to reopen at limited capacity since February, and many larger chains started showing films again. At Images, which can seat 150 people, the distancing requirements would have made it impossible to do business.
Jones also said he wanted to hold off and reopen when people felt more comfortable, and the state's announcement, along with plummeting case numbers and rising vaccination rates, made this feel like the right time.
As screenings pick up again starting this weekend, Images will schedule films with enough time between shows to avoid overcrowding the theater lobby, he said.
"Anything can be reevaluated," Jones said. "We can adjust as we go along and as the situation dictates. Maybe in a few weeks we can be a bit looser with restrictions."
And customers already appear to be happy with the rules, he says, some even booking tickets for the first film he plans to screen — "Nomadland."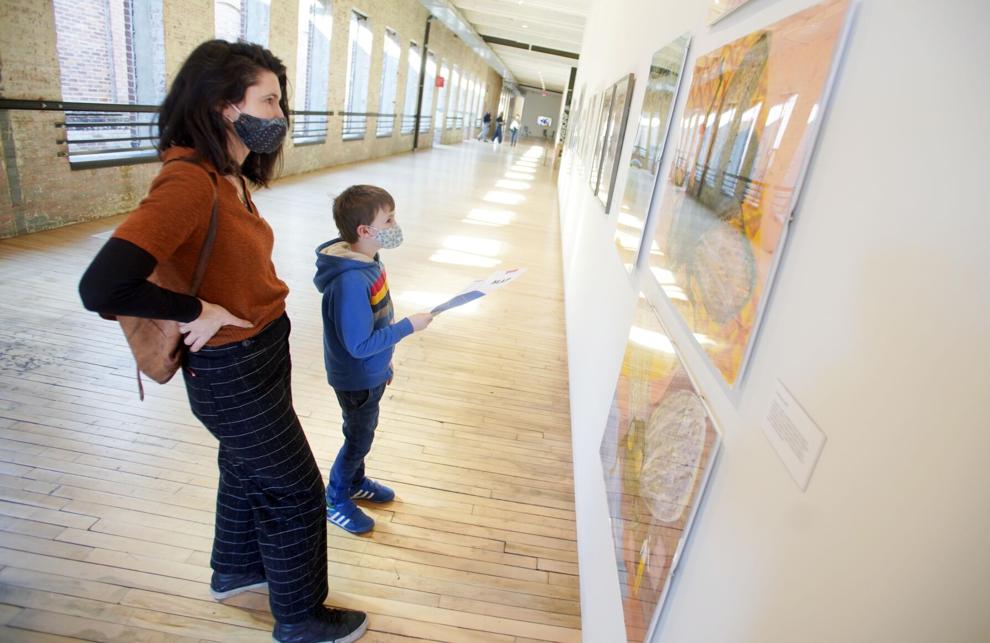 Museums
Between capacity restrictions and travel mandates, county museums saw low visitor numbers for the past year. Now, many plan to phase back to full capacity, though some will continue to require face coverings.
Masks no longer will be required at the Berkshire Museum in Pittsfield, where walk-in visitors and large groups will be permitted once more, according to a news release.
Museum staff will continue to wear face coverings, and visitors are encouraged to do the same "to create the safest possible environment for all patrons; and especially the museum's many visitors under age 12 who are not yet eligible for vaccination," the release stated.
Masks still will be required at the Norman Rockwell Museum in Stockbridge for staff and visitors, regardless of vaccination status.
"We're making adjustments erring on side of caution, expanding capacity incrementally to ensure a safe and comfortable experience for visitors," communications manager Alyssa Stüble told The Eagle.
The restriction rollback also makes more room for summer programming. In North Adams, the Massachusetts Museum of Contemporary Art will kick off live music again today.
At Mass MoCA, masks will be encouraged for fully vaccinated visitors and required for everyone else, with masks required at all indoor performances.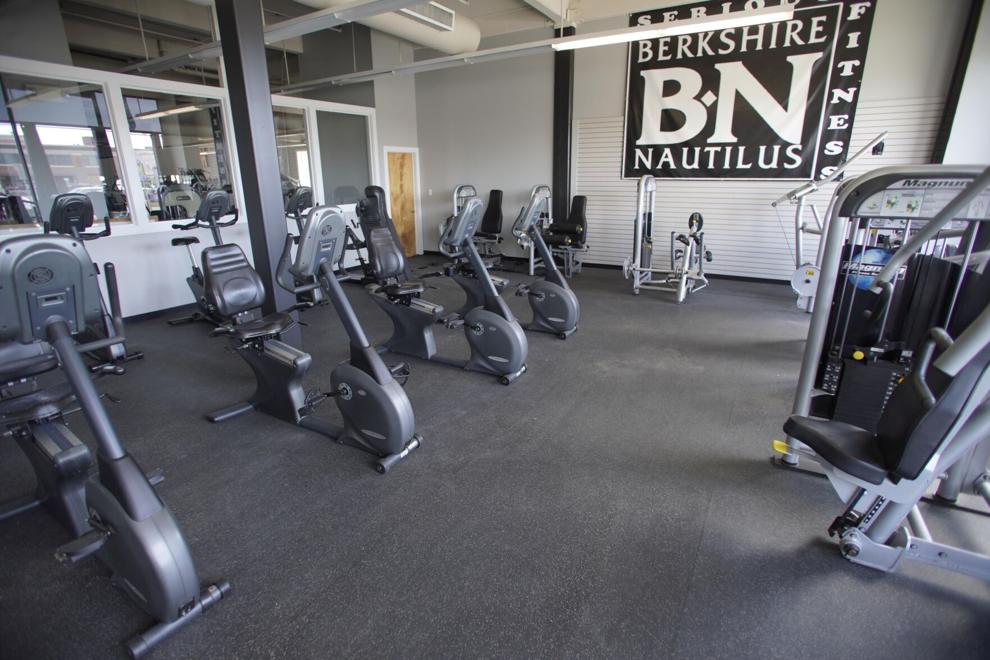 Gyms
Many gym rats might be relieved to find that they no longer have to wear masks while exercising. But, at some fitness centers, not much will look different.
"Our club is going to keep distancing," said Greg Race, an investor in Berkshire Nautilus in Pittsfield. "We renovated the whole gym during COVID. It looks more open, it's not so cluttered, and we're gonna leave it. Because, what if something happens?"
The gym no longer will mandate masks while on machines, though members still will be required to grab microfiber cloths and clean equipment after each use — a practice that the team hopes will help prevent other viruses and bacteria from spreading.
"Just for personal hygiene, I think it makes a lot of sense," said Jim Ramondetta, the facility's owner. "Why let the good habit go to waste?"
Spinning classes also will pick back up, with new bikes slowly added in as demand increases. Unvaccinated staff will be required to wear masks, Ramondetta added, and the facility hopes unvaccinated customers will do so, too.
"I think a lot of people are going to be relieved that they don't have to wear masks," Race said. "But, I don't think people are going to run back to doing things. I think it's going to be slow. People are going to wait three weeks and see if there's a spike."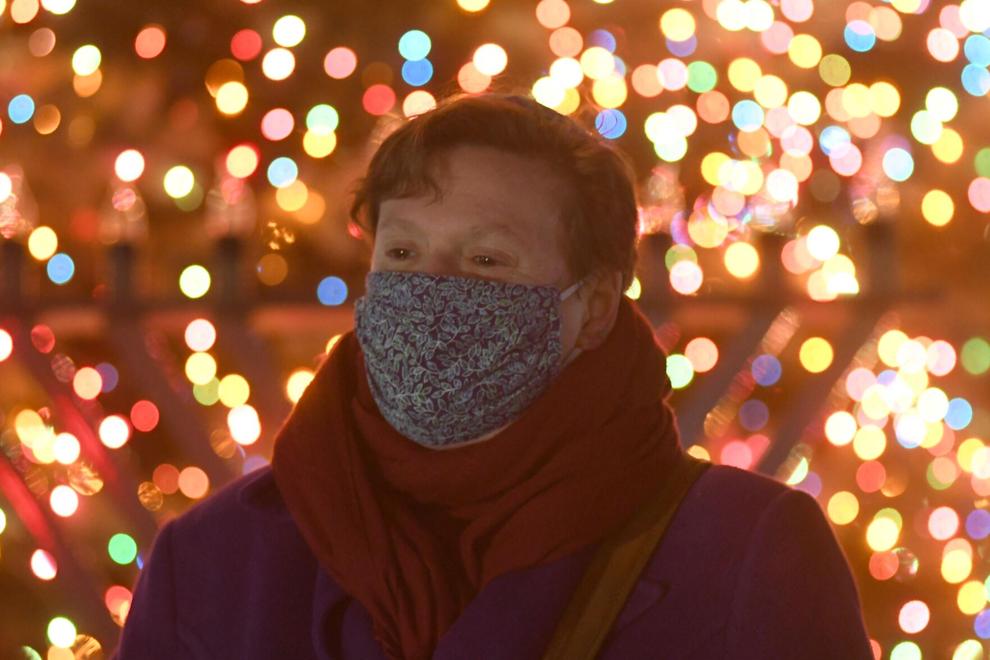 Religious institutions
Though places of worship were among the first businesses allowed to reopen with limited capacity last year, many have stayed remote for large swaths of the past year, including Congregation Beth Israel in North Adams.
Even before the CDC released its new guidance, Rabbi Rachel Barenblat was busy thinking about how to adjust to a new normal. She sketched out a plan that would allow remote participation, while bringing people back together in person.
Starting in June, services will be held outdoors, with masks required, as long as North Adams, Adams and Williamstown all are listed as green or gray on the state's COVID-19 risk map that week.
"The main thing that changed once the new guidance came out is that we're now comfortable with singing together," she said. "Because children under 12 can't yet be vaccinated, and because of varying levels of comfort with the prospect of singing together, we're still asking folks to wear masks."
The plan now, she said, is to figure out how to improve ventilation indoors to offer indoor services this fall. Congregation Beth Israel also remains committed to offering a continued Zoom option, which Barenblat says has been a boon to the homebound and disabled, who now can participate more fully.
Being able to join together with people during the pandemic, across states and time zones, has changed what it means to be a collective, she wrote in a message to congregants.
"It's a paradigm shift for Jewish life everywhere," she wrote. "And we may not wholly understand its impacts until we can look back on this moment, five or 10 or 15 years from now."