GREAT BARRINGTON — The People's Pantry officially opens at 10 a.m. Thursdays, but people sometimes show up as early as 8:30 to get in line.
The coronavirus pandemic not only has moved lines outdoors for safety reasons, it has made the lines longer than ever.
Some visitors previously have worked at the Great Barrington pantry as volunteers, but having lost jobs or working hours in the recession, many are getting food at the pantry for the first time or coming in more frequently. People who don't have cars often hitch a ride from a friend — in some cases, a friend who also is headed to the pantry.
During the pandemic, more than ever, the food pantry network and mutual aid groups have worked to help people access the resources they need. While some say the greater coordination has helped, few see the need disappearing any time soon, given the deep roots of food-access gaps.
Overwhelmed by the increase in need, the Food Bank of Western Massachusetts, which distributes food to local pantries and directly to residents through its mobile food banks, has made plans to move to a larger facility, in Chicopee, having run out of storage space at its current home in Hatfield.
What is responsible for the food bank's increased workload? It's the way the economy works, says Andrew Morehouse, the food bank's executive director.
"As much as we would like to put ourselves out of the business, which is the cliche, until we as a society and a country figure out how to mitigate the adverse impact of economic recessions, food banks are going to be needed," Morehouse said. "A lot of jobs don't support a family. In fact, $15 an hour doesn't support a family.
"Unfortunately, the way our economy works is, we go through expected, recurring periods of booms and busts," Morehouse said. "And the food bank has to be prepared for the next bust."
Southern Berkshire trends
In southern Berkshire County, where 9-to-5 jobs in recent years have become more rare, many people find work in landscaping or in the tourism-based service industry — but only during the warmer months. Those jobs typically dry up by the winter, leaving residents with few options.
"Kind of March or April through October, you're working as many hours as you physically can," said Abigail Childs, a Lee resident who has worked in landscaping and service industry jobs.
Even people who work multiple jobs struggle to save enough to get through the winter, said Anne Hutchinson, director of operations at The People's Pantry. Many people had been seasonally unemployed for months when the pandemic hit last year.
The pantry served about 60 to 80 households a week before the pandemic, mostly households of one or two people. But, during the pandemic, it found itself serving as many as 300 people a week, with an average household size of about three people.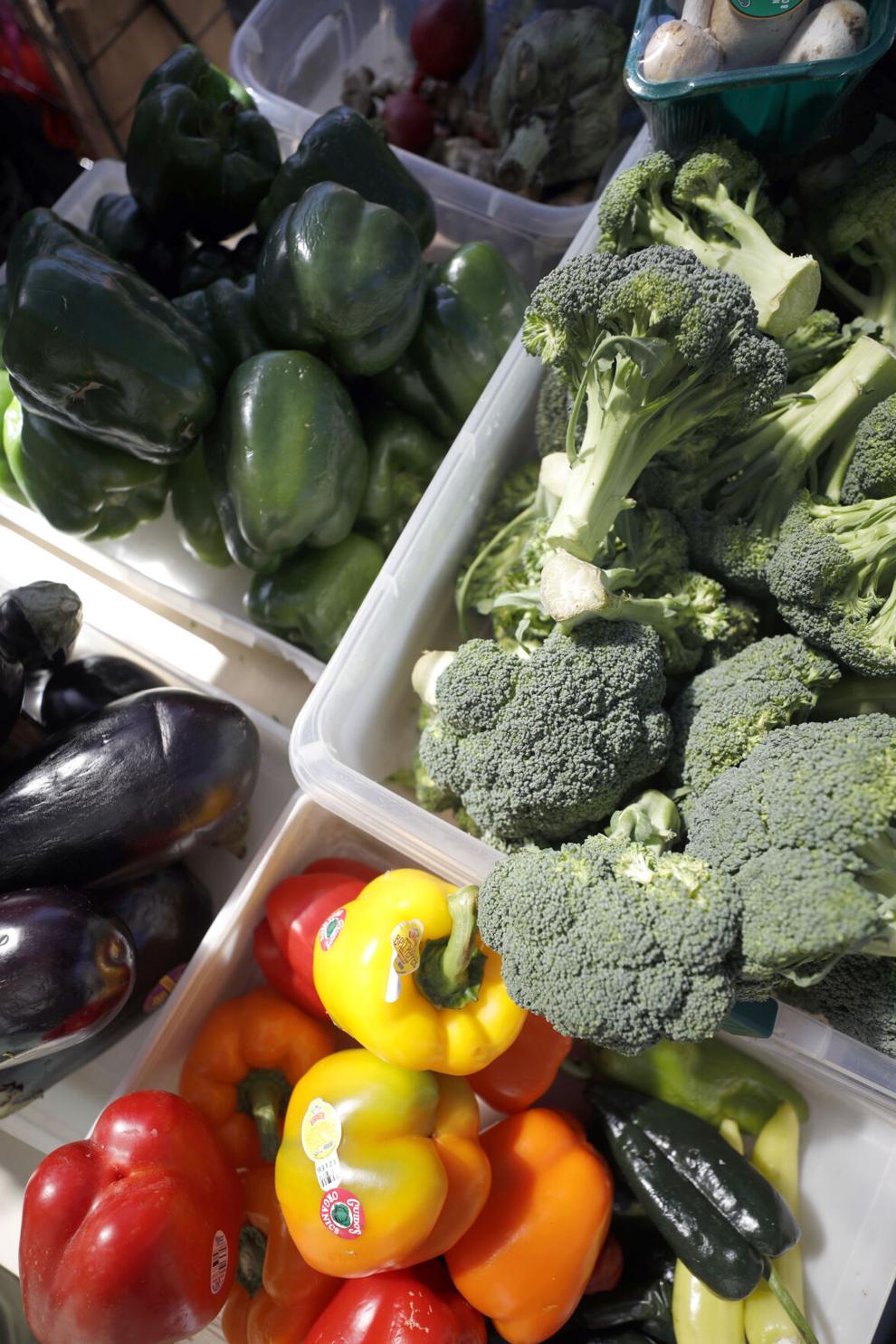 "We were just a little tiny place, serving mainly people who were older or disabled," Hutchinson said. "We never expected to see families of seven."
While it previously relied heavily on donated produce and shelf-stable foods from Big Y and Guido's Fresh Marketplace, the pantry, having heard feedback from community members, now is buying more fresh food from those supermarkets, as well as sourcing food locally from places like High Lawn Farm in Lee, Mountain Falls Farm in Sheffield, and Sky Farm and Lila's Mountain Lamb in Stockbridge.
Berkshire Grown and Berkshire Bounty, two other nonprofits based in South County, help connect pantries with farms and transport the food. Seeing that local farmers had lost markets for their products when the pandemic hit, those two groups set up a program for farmers to pre-sell the next year's harvest to pantries, which request the crops they would like to see planted.
"It's great for the farmer, because they can plant with certainty," said Jay Weintraub, a co-president of Berkshire Bounty alongside Mark Lefenfeld.
Jenny Schwartz, food access coordinator for the Southern Berkshire Rural Health Network and Fairview Hospital, runs a weekly call with a South County food-access coalition. Feedback through that group, she said, has informed pantries' work.
For example, after hearing from Volunteers in Medicine, The People's Pantry brought in a Spanish language interpreter and increased its offerings of rice and beans in an effort to become more welcoming. And hearing that food assistance programs don't cover expenses such as hygiene products, the pantry has picked up donations of items such as soap and menstrual products.
The weekly call seeks to allow people to share perspective and information.
"Nobody wants to be the best pantry," Schwartz said. "We want to all be improving how we serve our communities."
Mutual aid
While local food pantries have expanded the variety of food they provide, options still can fall short for some people, such as members of the disability community who have medically necessary diets, said Julie Berger, a disability rights activist and founder of the Berkshire Mutual Aid network. Many people with disabilities can't cook, so, they often must look beyond the pantry system, which already is overtaxed, Berger said.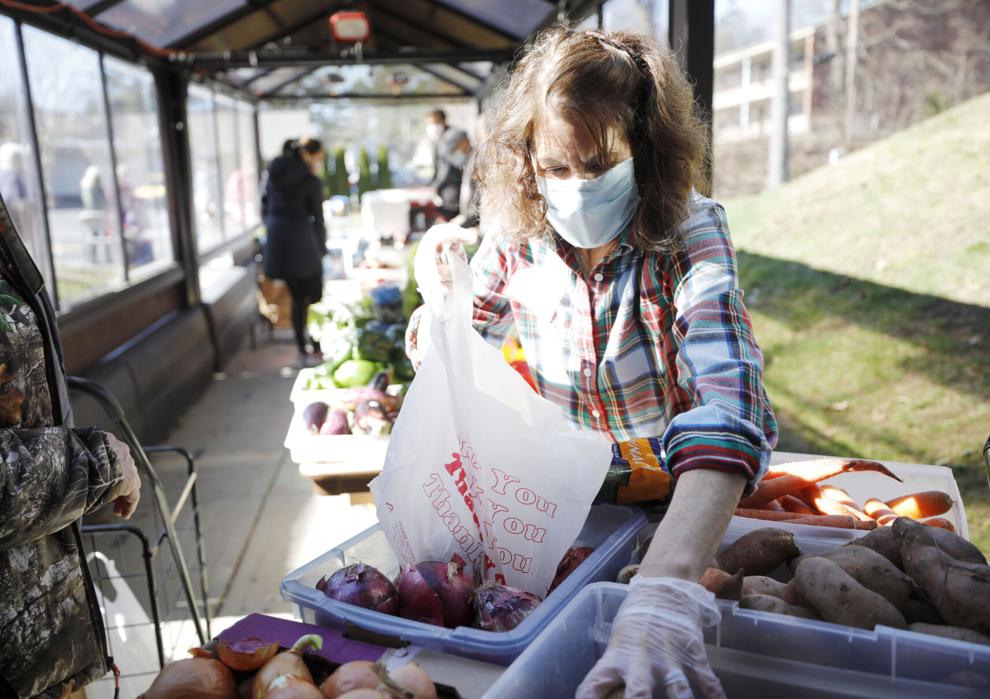 Activists have pushed for reforms, such as enabling people to use Supplemental Nutrition Assistance Program money online to purchase groceries for home delivery. But, while the federal government has begun allowing online SNAP use, local grocery stores in South County haven't participated in the pilot program, meaning that needs remain unmet.
Berkshire Mutual Aid has an emergency fund to meet short-term needs, but when organizers receive a call, they often try to pair people with other community members who can provide a resource, whether that resource is time, knowledge or access to transportation.
"It's not a one-off, but a sustainable connection, and it's not just a resource connection, but a social connection," Berger said. "And long term, we want to build the connections, networks and programs for people to no longer be in a disenfranchised position."
Working Cities Pittsfield and Manos Unidas, among other groups, have worked alongside Berkshire Mutual Aid to deliver cooked meals. Having recently received a grant from the Fish Family Foundation, Manos Unidas is preparing to begin a new session of its Atravesando Esto Juntos (Getting Through This Together) program, which connects members of the Latinx and immigrant communities with nourishing and culturally relevant food while empowering local Latina chefs.
Anaelisa Jacobsen, a Manos Unidas co-director alongside Nancy Gómez, says the effort has a "circular goal."
"We are serving food to people who most need it and are most affected, the food itself and also the sense of connection to roots and the community," Jacobsen said. "The cooks have also been some of the most affected people, and they're receiving stipends or food or both."
Collaboration is key: Bridge, a Lee nonprofit, worked with 12 farms, farmers markets and environmental groups, in addition to 24 local businesses and 23 family foundations, to distribute fresh, local food to families last year through its mutual aid work.
Foundational to the mutual aid mindset, for some, is the belief that society should be structured in a way that meets everyone's needs. While filling immediate needs that are going unmet, they also aim to empower communities as they seek to change existing systems or build new ones that work for them.
The Berkshires chapter of the Democratic Socialists of America in February ran a "Care Packages for All" initiative, in which organizers distributed a form for people to request items they weren't getting through other means. The group is setting up a more permanent mutual aid fund from which community members can make requests, but it also isn't losing sight of its broader goals to achieve social change.
"If we're doing food drives and care package drives, those are really important," said Childs, who co-chairs the local chapter. "But, we're just kind of putting out fires if those are the only efforts that we're putting our energy into."