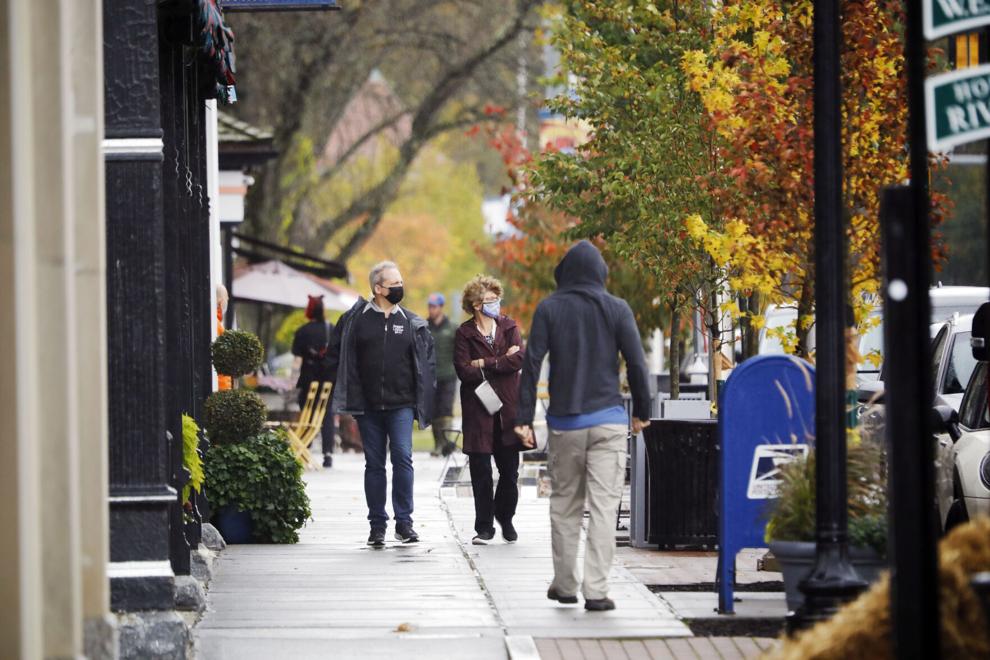 GREAT BARRINGTON — Town health officials will continue to recommend that people wear masks indoors, possibly until the weather warms or until there are signs that the coronavirus has dropped away further.
It also appears that the sudden shifts in national and local pandemic policy soon will nudge people back into Town Hall for in-person municipal meetings.
The Board of Health on Thursday decided to keep its mask advisory, acknowledging the sharp decline in caseloads, and the inconsistency of masking rules locally and nationwide.
"I don't think it's entirely helpful now that we have basically guidance all over the map, whether it's from the state or from the [Centers for Disease Control and Prevention]," said board Chairman Michael Lanoue.
Lanoue pointed to the hodgepodge of decisions to ditch mandates that first were made last month by a number of state politicians, until the CDC followed suit and also changed its metrics for calculating an area's COVID-19 risk.
Board member Dr. Ruby Chang said politics and the CDC have mixed, with confusing results. She said she wasn't surprised at the recent timing of policy shifts.
"Because you look at the politics portion of it, and you look at the CDC guidelines, and you look at what the CDC actually does, and you look at the data — it doesn't match," she said, also noting the recent revelation that the agency concealed some COVID-19 hospitalization data.
She said the cold weather and lack of fresh air indoors is a good enough reason to keep the advisory. Other possible criteria are about as solid as quicksand, she noted: people might take tests at home and not report results. The vaccines aren't fully solving transmission problems, either, she said.
"The 5- to-11-year-old vaccinations were not as stable as we thought and ... the protective value of these vaccines are not quite lasting as well as they should be in the older population," said Chang, a pediatrician. "What has not changed at all is the fact it's so cold out there."
It is a murky time for policymakers.
"As I searched through all the literature and looking at the data and thinking about it, my feeling is that there is data that we don't know much about," Chang said. Board member Peter Stanton agreed that it can't hurt to keep the advisory in place.
Caseloads in the Berkshires have dropped, and the CDC has rated the county's "Community Level" as low, based on the agency's new criteria. Schools in Great Barrington and neighboring towns lifted mask mandates effective Monday, about a month after the state acted. The state rolled back mask and vaccine mandates last month. Mask directives were dropped Friday in Stockbridge, Lee and Lenox.
Municipal meetings also are headed back into the normal zone.
"We'll probably start up in the next four to six weeks," said Select Board Chairman Stephen Bannon, noting that these still will allow for a remote option, to allow for what he said has been better public participation.
While remote meetings have some advantages, human contact is better, Bannon added.
"I think we're all ready to have this be done," he said. "It's been a long two years, and a lot has changed in peoples' lives, and not for the good."